Print This Post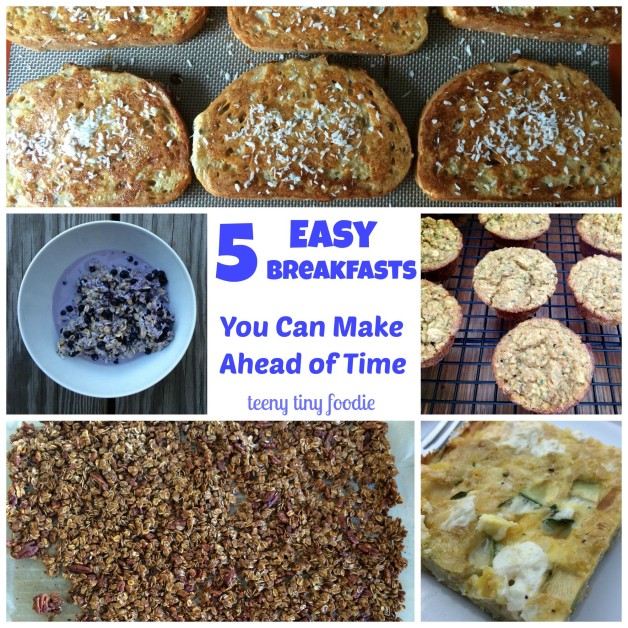 Eliana officially went back to school last week and entered the world of Pre-Kindergarten. Real school! What??!! I swear she was just this teeny tiny person only yesterday!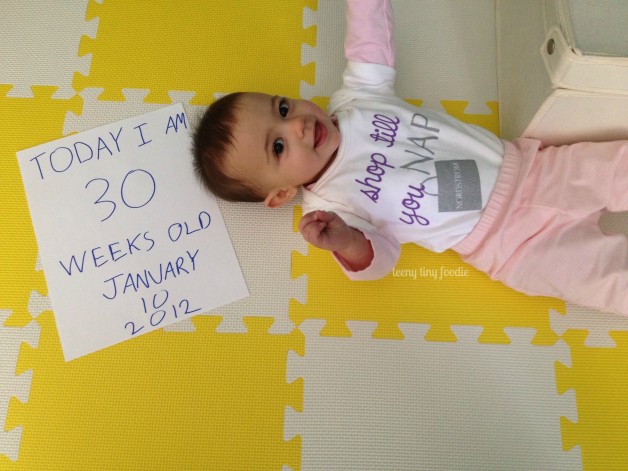 So, then how did THIS happen?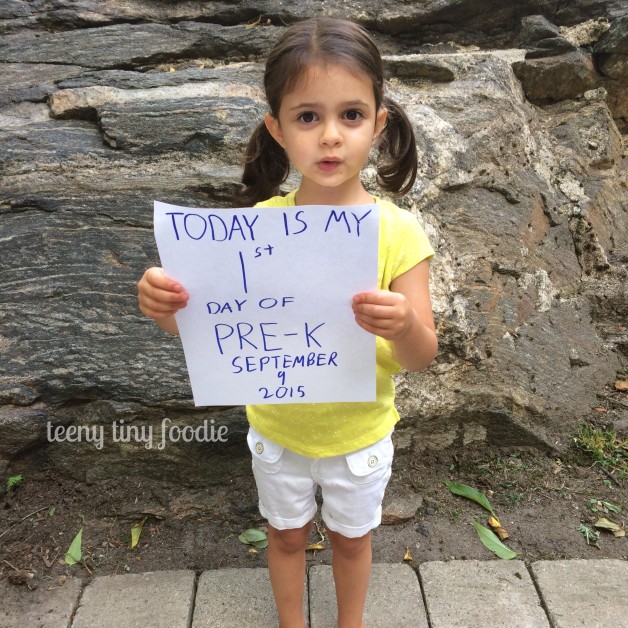 I know, I know. This is what all parents say. Anyway, last year when Eliana was in preschool she went for two full-days per week and was home with me for the other three. So, unless we had an early activity, we could be lazy and take a little longer to get out the door if we so chose. My husband had to get up and out by a certain time, but since I didn't have to get Eliana out the door early, breakfast could drag out a little longer. But now, Eliana has school every day so getting everyone and everything organized and bellies fed every single morning so we can get out the door by a specific time is a new routine for me. I've decided that getting breakfast squared away the night before is one thing I can do with a little planning and effort to make the morning rush go more smoothly. So I've compiled some of my favorite "easy make-ahead breakfasts" to rely on these next few weeks as we settle into this new routine. I hope you'll find some to rely on too! By the way, these recipes are so easy that you could easily include your little sous chef(s). At the end of the post I added a collage of Eliana helping to prepare these recipes.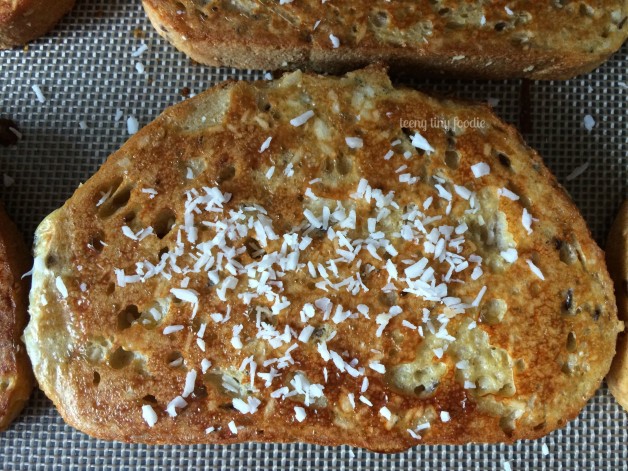 1. Baked French Toast
What's a great recipe that takes barely any time to prepare, is deliciously satisfying and is sure to be a winner any time of the day? Baked French Toast! While this recipe is pretty quick and easy to make in the morning, I often make it the night before so in the morning I can just heat it up while we are getting dressed and it's warmed and ready to eat once we are. I serve it alongside some Sweet Yummy Yogurt Sauce for dipping (which can also be made ahead of time), some fruit and our meal is ready. I reheat it in the oven at 300°F for about 10 minutes if it came from the fridge and 20 minutes if it's frozen. For a little variation try Coconut French Toast.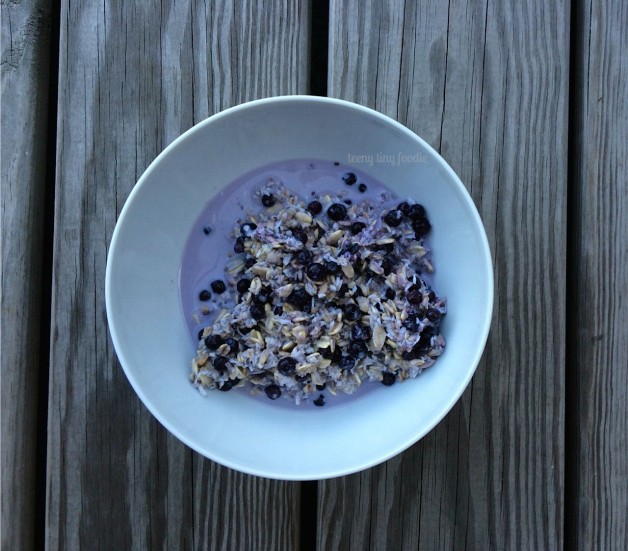 2. Overnight oats
Overnight oats are a brilliant concept. Since I learned about them last year they have been a go-to breakfast for mornings I knew would be especially busy and possibly chaotic. I keep the kitchen stocked with various ingredients I can use to put this breakfast together such as whole oats, frozen fruit and milk. The beauty of overnight oats is you can put in whatever you want as long as you keep the basic 1:1 ratio of oats to milk in mind and in ten minutes or less you can have breakfast prepped and ready for the next morning. Eliana loves to help make overnight oats and her favorite version of them is Purple Overnight Oats. It's a great recipe to make with kids because chefs of all ages can participate. Whether it is by "helping you" stir, measure out ingredients or dump them in an air-tight container or performing those tasks with minimal or no help, all types chefs can find a job to do. We've recently been enjoying Peaches & Cream Overnight Oats, too.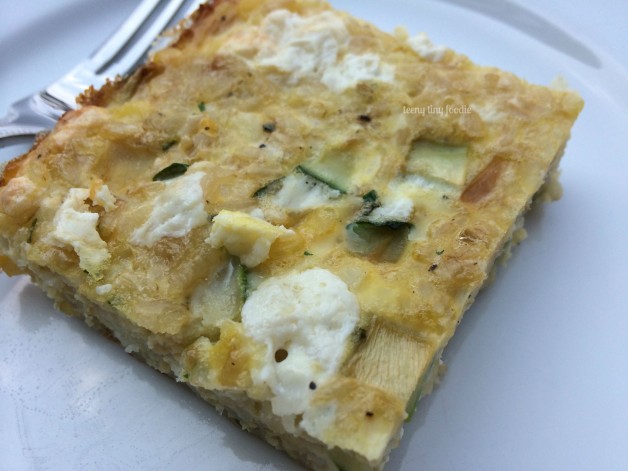 3. Baked Frittatas
Baked Frittatas are so easy to put together because you can add any combination of vegetables and cheeses to this egg dish, toss it in the oven, leave it alone for 45 minutes and it's done! Frittatas are such a versatile dish since you can really add just about anything to them and it will turn out great. I even throw in leftover rice, pasta or quinoa too if I have some leftover from another dish. Plus, frittatas last really well in the fridge so a large one can serve as breakfast, lunch or dinner another time during the week. Another easy baked egg dish is a strata which is basically a frittata with a layer of bread at the bottom such as this Caprese Salad Strata.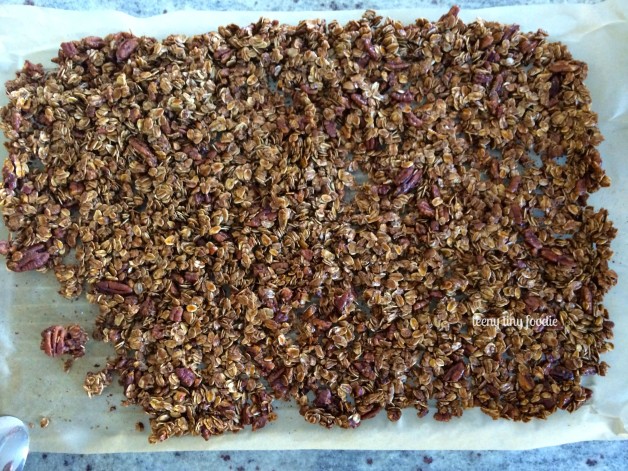 4. Granola
No matter which type of granola I'm making, I love to make granola in bulk. That way I have enough so I can keep a container in the fridge and freeze the rest. I just refill the container in the refrigerator as needed and try to remember to make a new batch before I finish the stash in the freezer. Like Overnight Oats, granola is a great recipe to make with young chefs. Eliana and I have recently been making Pecan Pie Granola and our other favorite recipe is a barely revised version of a recipe by Smitten Kitchen. Add some milk or yogurt and fruit, and breakfast is ready. You can even get a little "fancy" and make parfaits with yogurt and granola.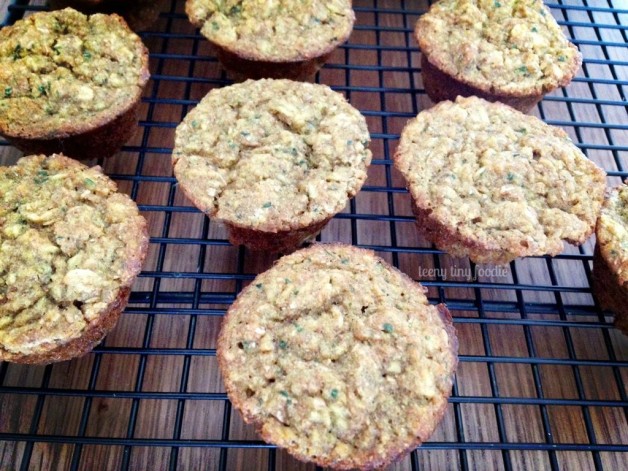 5. Fruit and Vegetable Filled Muffins and Breads
Last but not least, another breakfast item I like to prepare ahead of time that makes getting out the door even faster is healthy muffins like these Apple Spinach Mini Muffins or another baked good like Apple Pumpkin Bread. I heat them up in the toaster or the microwave and serve them with yogurt or ricotta cheese sweetened with a little pure maple syrup and breakfast is done. They double as a great snack, too.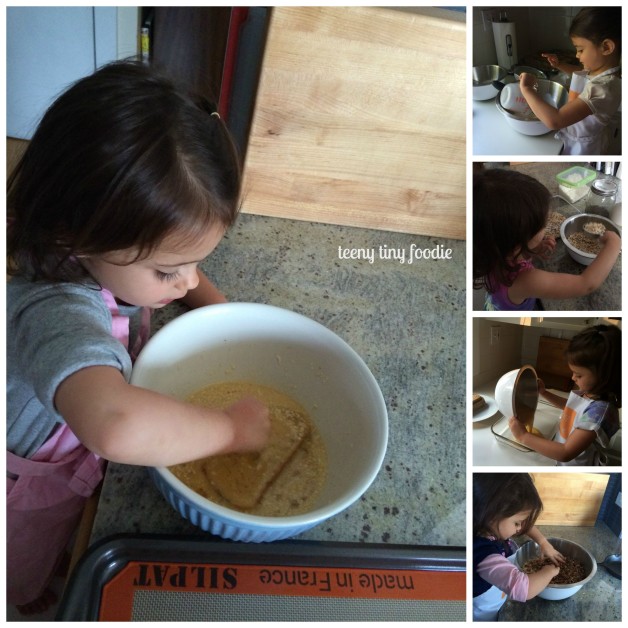 Happy Cooking!
Tags: breakfast, creatingateenytinyfoodie, granola, Kids Cook, Meatless Monday, muffins, oats, vegetarian
« Previous Peaches & Cream Overnight Oats: Kids Cook Meal Let's Make Chocolate Milk: Toddler Recipe Next »