Print This Post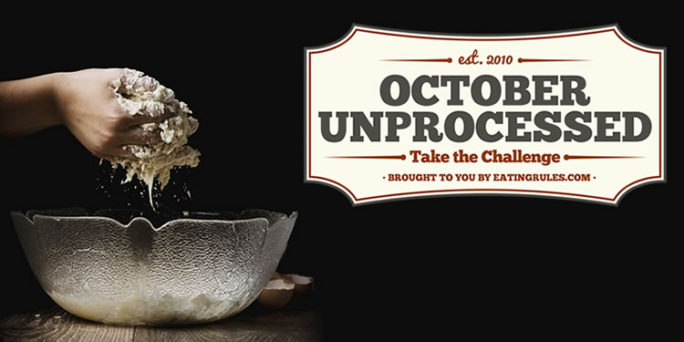 For a few years now, we've been participating in a fun challenge started by my friend Andrew called the October Unprocessed Challenge. Each year, he hosts the challenge on his blog Eating Rules, and the idea is really simple: Don't eat processed foods for the month of October. Throughout the month Andrew shares a variety of guest posts with easy recipes and tips & tricks that are fun and informative. I've written a couple of guest posts over the years and I'm excited to be writing another one this year featuring Eliana as the head chef. 🙂
Andrew started October Unprocessed in 2009 when he decided to cut out processed foods for an entire month. It has grown each year and since then, more than 30,000 people have taken the pledge along with him.
Let's do this together! I hope you'll consider joining me to take the October Unprocessed Challenge today.
Happy Unprocessed Cooking!
Jory
SaveSave
SaveSave
SaveSave
SaveSave
SaveSave
SaveSave
« Previous How To Sauté Broccoli: {Kids Cook} Monday Meal Revised Recipe for Whole Wheat Pizza Dough: Kids Cook Meal Next »