Print This Post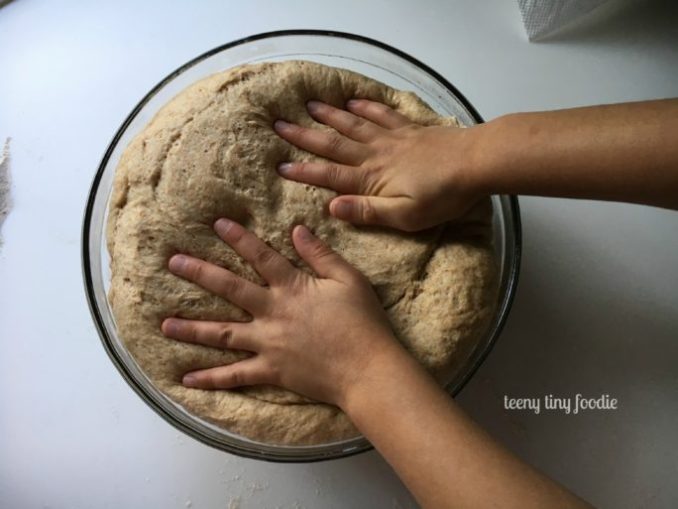 What are these teeny tiny hands making? Whole wheat pizza dough! Not too long ago, I revamped and revised my previous recipe for whole wheat pizza dough and Eliana was a part of the process every step of the way. It was so much fun watching her react to the bubbling yeast and squishy dough.
Want the recipe which includes various ways in which your own teeny tiny sous chef(s) can help you prepare it? Hop on over to Eating Rules where my friend Andrew is hosting his annual October Unprocessed Challenge. While you're there, check out some of the other recipes and posts and consider taking the challenge yourself!
Happy Cooking with Kids!
SaveSave
SaveSave
SaveSave
SaveSave
SaveSave
Tags: Kids Cook, October #Unprocessed, pizza, pizza dough
« Previous October Unprocessed 2017 Let's Roast Pumpkin Seeds: Toddler Recipe Next »