Print This Post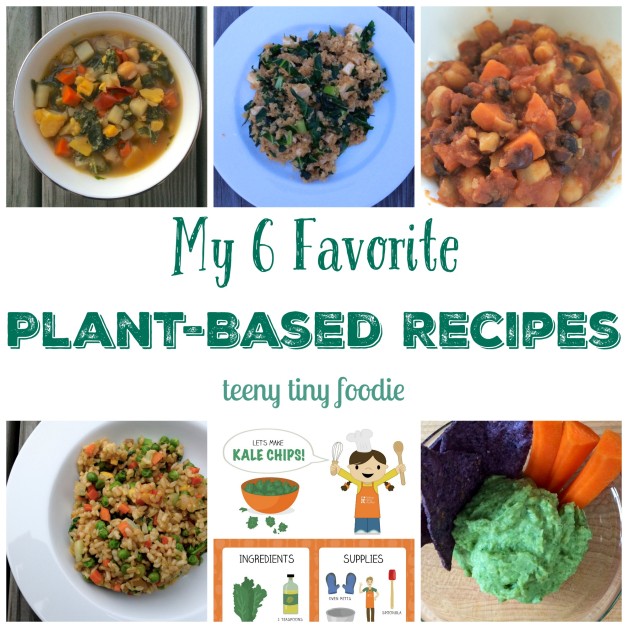 Food Day 2015 is coming, are you ready for it? What's Food Day you ask? Every year on October 24, the Center for Science in the Public Interest sponsors a nationwide celebration of real, healthy food, sustainable farm practices, and campaigns for better food policies. A main goal of Food Day is to help people "Eat Real" by cutting back on sugar-laden drinks, salty processed foods, factory farmed meats and restaurant food in order to eat more local fruits and vegetables, whole grains and sustainably-raised protein. I'm honored to be part of the Food Day Blogger Takeover whose mission is to help spread the word that eating real food is for everybody.

So what is one simple thing you can do today to eat real food and make a healthy change? Eat more plants! By incorporating more real fruits and vegetables into your diet (fruit snacks and french fries don't count here) you will not only fuel your body in a better way but you will save money and preserve vital resources like water and land. To help you get started, I've put together a list of 6 of my favorite plant-based recipes for you and your family to enjoy together. You can even get your kid(s) in on the cooking action! Not only is cooking a fun way to spend time together but you'll be teaching your kid(s) how to prepare real, healthy dishes and exposing them to scrumptious vegetable-based recipes. Kids can help out by washing the produce, adding them to the pot or blender, stirring ingredients together, or even chopping fruits or vegetables.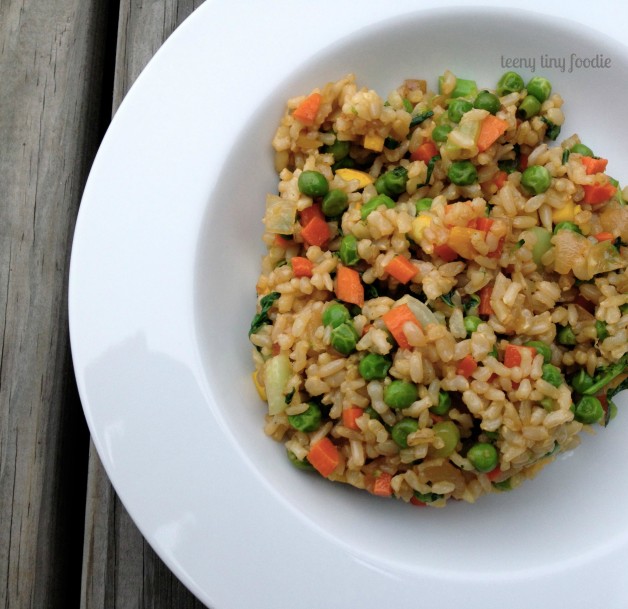 This fried rice recipe is so quick and easy to make that it is one of my go-to meals for lunch or dinner. To save time on prep, whenever I make rice for a recipe, I make extra so I can stash some in the fridge or freezer for fried rice. You can save on prep time by using frozen veggies. Just thaw them (and rice if you're taking it from the freezer) in the fridge overnight and drain off the extra water before you use them.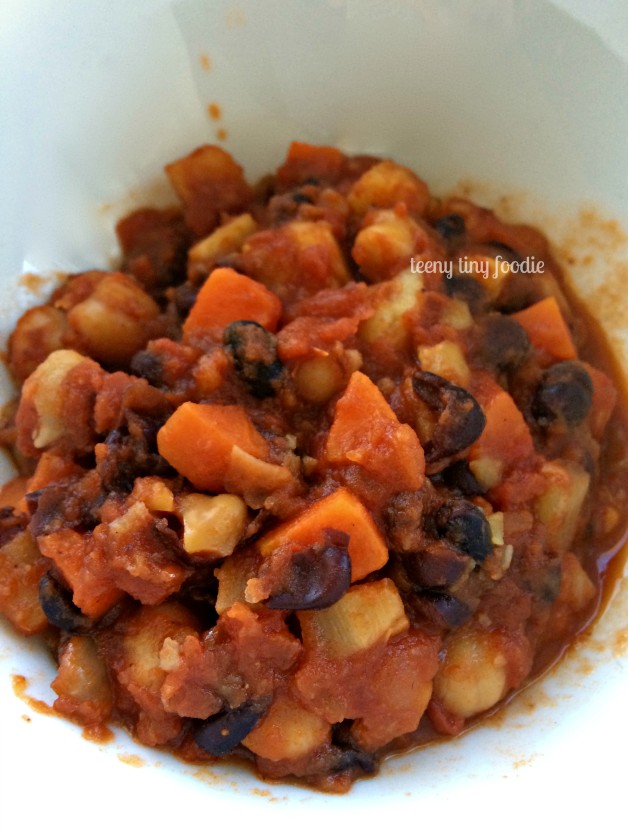 Now that the weather has turned colder, this vegan chili will keep you warm and toasty on cooler nights. You can freeze individual portions to save for later, too. Perfect!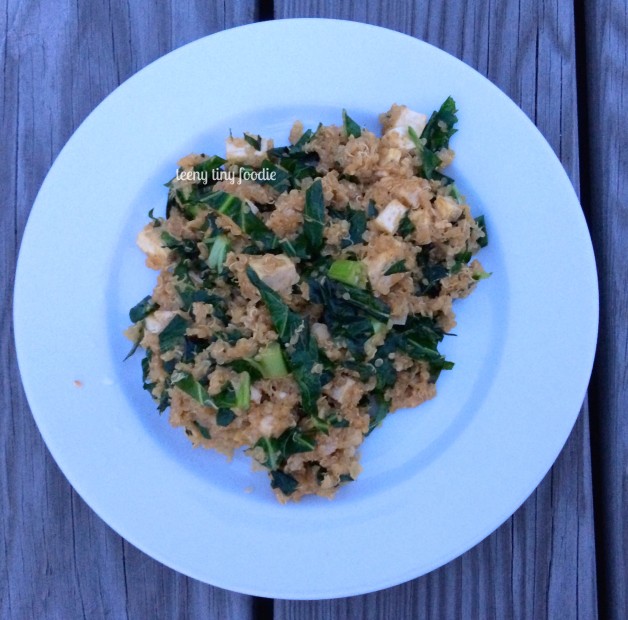 Quinoa is such an easy grain to cook and it is such a nutritional powerhouse that it is a great staple to include in a plant-based diet. This recipe is a little salty and a little sweet and packed with flavor.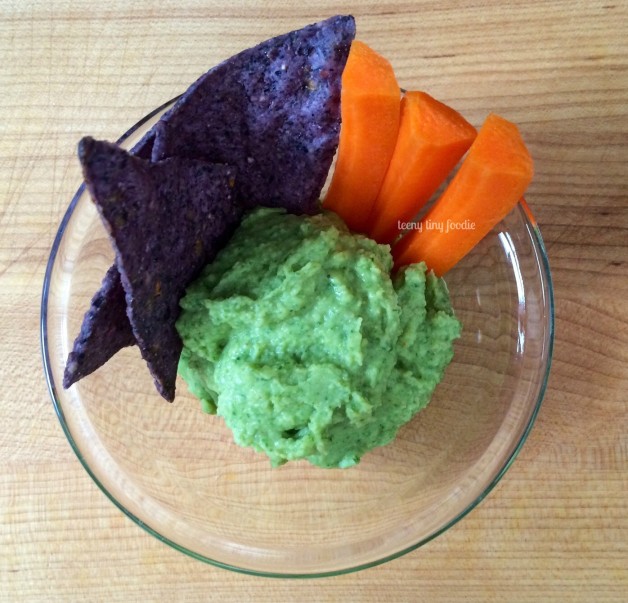 Hummus is such a simple recipe to make for a healthy snack or lunch. I like to punch it up and make it colorful using fresh spinach for even more iron and a fun bit of color. Add your favorite raw veggies and whole grain crackers and you're good to go!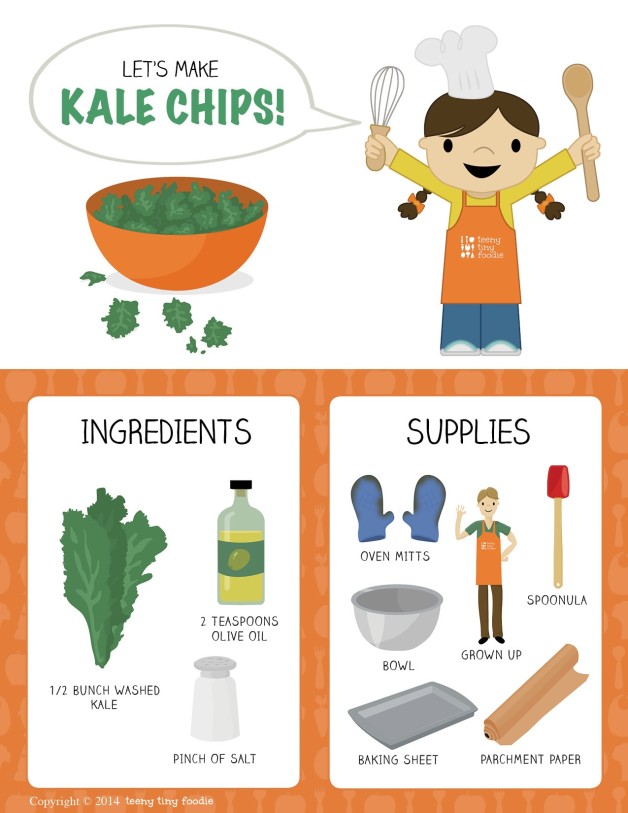 Kale chips are a favorite snack in our home. My daughter and I love to make batches together. One tip: don't fully close the container on any leftover chips or they will get soggy. Click here for the entire illustrated recipe you see above.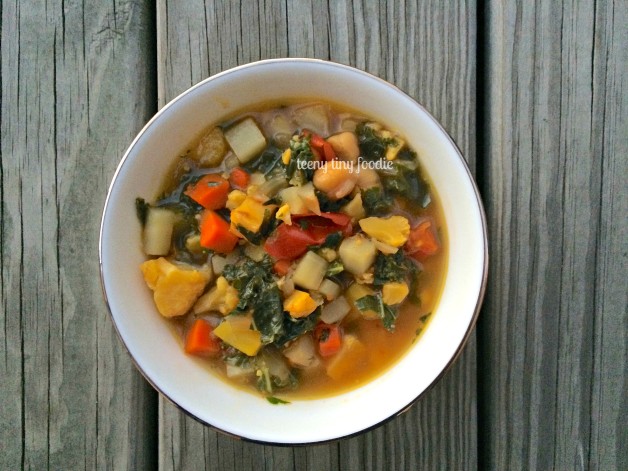 No list of delicious plant-based recipes would be complete without soup. This vegetable soup is super easy to make and very flexible in terms of ingredients. Cook up a pot today!
For more great recipes, tips and ideas about Food Day, check out what the other bloggers who are "taking over" have to say! See the list of participants below. Also, check out this great list of ideas from Food Day for eating real food on a budget.
Alli from Don't Panic Mom
Amanda from Produce for Kids
April from Gluten is My Bitch
Donna from The Hanging Spoon
Emily from Colorado Moms
Gina from The Multitasking Missus
Jessica from The Balanced Kitchen
Jill from Just the Right Byte
Kristen from Fueling a Fit Fam
Lacy and Emily from Laughing Lemon Pie
Maaike from the Official Food Day Blog
Maybelline from Naturalmente Mama
Sally from Real Mom Nutrition
Susan from Real Kids Eat Spinach
Happy Cooking and Eating Real!
Tags: Kids Cook, Meatless Monday, vegan
« Previous How To Freeze Homemade Pancakes and French Toast Bubbles and Butternut Squash Risotto: {Kids Cook} Meal Next »