Print This Post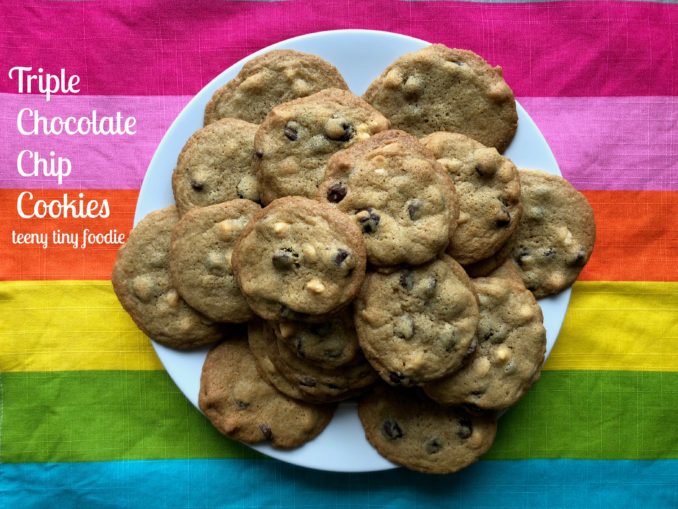 I teach an after-school cooking club for about 20 kindergartners, 1st graders and 2nd graders. After a recent class during which we used different types of chocolate, I was left with a variety of chocolate chips that we didn't use. Since I'd been having my own craving for cookies anyway, I decided to make a batch using the leftover milk chocolate, white chocolate and dark chocolate chips. Thus, the idea for the Triple Chocolate Chip Cookie was born. The first batch I baked was tasty for sure but there was still work to be done. I felt like the recipe needed something else.  So, I kept on experimenting and tried using different types of whole wheat flour. I came upon whole wheat pastry flour and that was a total cookie game changer! The result was a cookie that's a little bit lighter than a typical cookie that uses whole wheat flour. And they were super delicious. My family has been addicted to these cookies ever since and I hope you and your family love them as much as we do!
A moment of respect for the whole wheat pastry flour that changed my cookie game.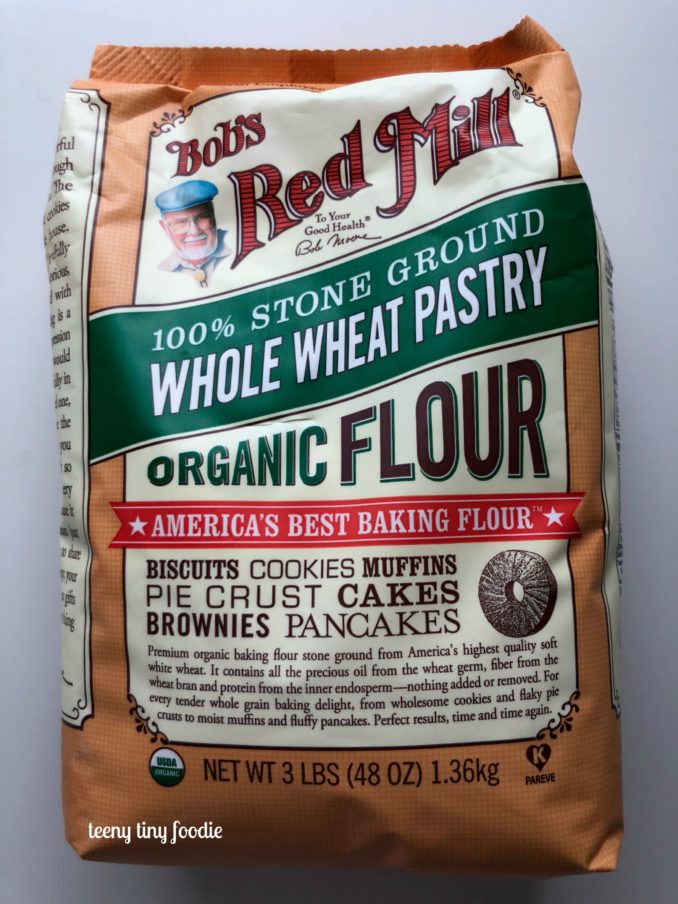 Triple Chocolate Chip Cookies
Ingredients:
-1 cup all purpose flour
-1¼ cups whole wheat pastry flour (As you see above, I like to use Bob's Red Mill brand)
-½ teaspoon baking soda
-1 teaspoon salt
-2 sticks unsalted butter, softened
-¾ cup granulated sugar
-¾ cup packed brown sugar
-1 generous teaspoon vanilla extract
-2 large eggs
-¾ cup milk chocolate chips
-¾ cup white chocolate chips
-½ cup dark chocolate chips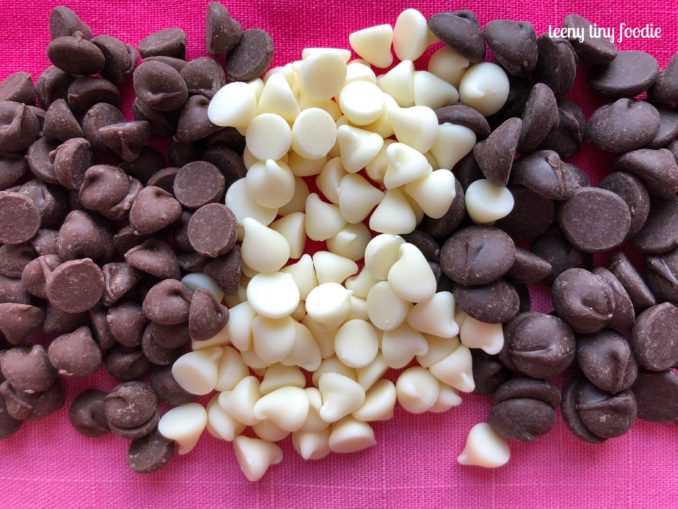 Preparation:
Heat the oven to 375°F and line a cookie sheet with either a Silpat or parchment paper.
1. In a small bowl, combine the flours, baking soda and salt. Mix together with a fork or whisk.
2. In a large bowl, beat the butter, sugars and vanilla. Beat until creamy. Add the eggs one at a time beating well after each. Gradually, beat in the flour mixture and stir in all of the chocolate chips.
3. Scoop out rounded tablespoons of cookie dough and place them onto the cookie sheet. Cook for 6 minutes, turn the cookie sheet around and cook for 6-7 additional minutes until the edges begin to brown. Let cookies sit for 1 minute before removing them to wire racks to cool.
Or start eating them as soon as they are cool enough to not totally burn your mouth like we do. 😉
Did Eliana like it? I present to you "The Yummy Dance for Triple Chocolate Chip Cookies" in photo format: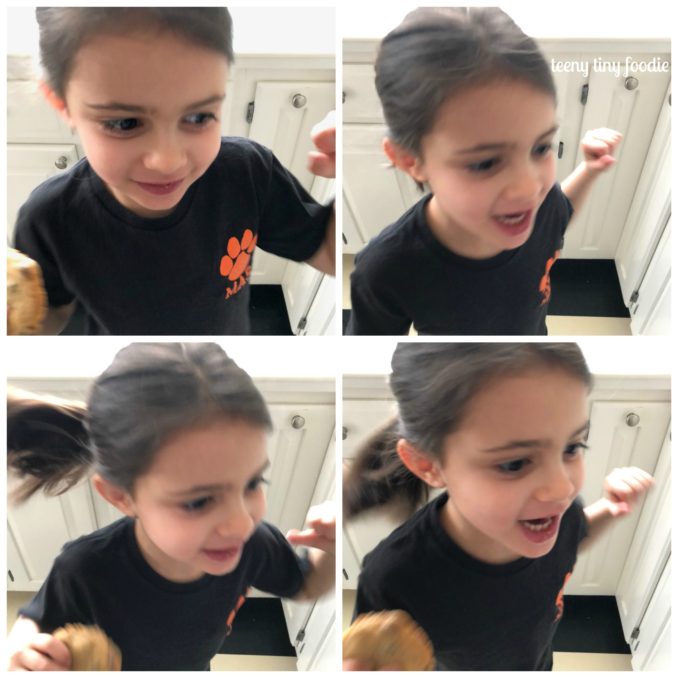 For a video of Eliana's yummy dance click here.
And finally, because cookie cutters are fun…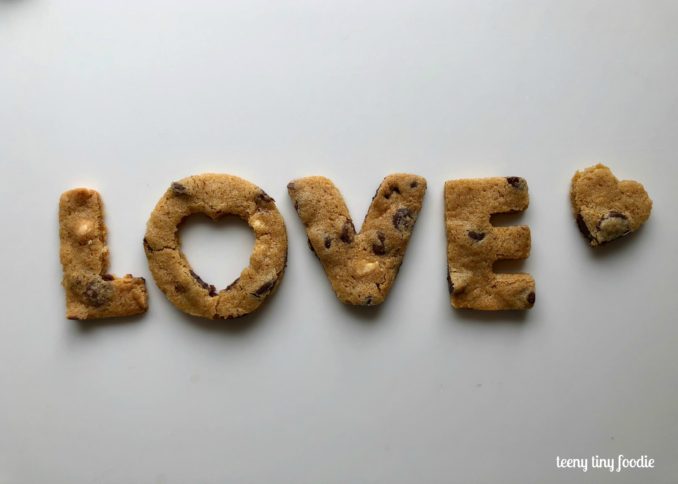 Happy Cooking!
SaveSave
SaveSave
SaveSave
SaveSave
SaveSave
SaveSave
SaveSave
SaveSave
SaveSaveSaveSave
SaveSave
SaveSave
SaveSave
SaveSave
SaveSave
SaveSave
SaveSave
SaveSave
SaveSave
SaveSave
SaveSave
SaveSave
SaveSave
SaveSaveSaveSave
SaveSave
Tags: butter, chocolate, cookies, eggs, Meatless Monday, whole wheat pastry flour
« Previous Let's Roast Pumpkin Seeds: Toddler Recipe