Print This Post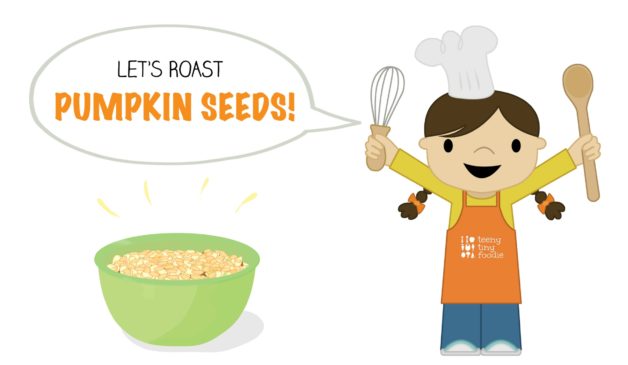 Pumpkin season is in full swing and it seems like most everybody has a case of "pumpkin spice" fever. I'd like to offer an alternative recipe using pumpkin that's very easy to cook. Roasted pumpkin seeds are a delicious, crunchy, salty snack that is really good for you too. Plus, the whole family can help prepare them. Grown-ups can cut off the top of the pumpkin and handle everything that involves the oven. The little chefs can help in so many ways. They can pull or scoop out the pumpkin seeds, clean off the seeds, add in pinches of salt and mix the ingredients together with their clean hands or a large spoon.
If you're familiar with teeny tiny foodie then you might know that I used to be a teacher and spent many years working with kids aged 2-12. Part of why I love cooking with kids is for the variety of educational experiences it provides. All without them knowing, too! Underneath all the cooking fun, this particular recipe gives little chefs opportunities to learn about science, social studies and math while getting their little bodies moving, too. For these reasons, I've loved roasting pumpkin seeds with Eliana since she was 2½. But the teacher in me felt like something was missing from this surreptitiously educational experience…
So, I'm really excited to share that teeny tiny foodie now has an illustrated Toddler Recipe called Let's Roast Pumpkin Seeds! (Yay!) Now your little chefs can help read the pictures and/or words of the recipe incorporating some literacy experiences to this cross-curricular activity. Don't forget that you can print this recipe for free by using the "Print This Post" button at the top right of the post. I like to print out the recipes and keep them in a binder as a cookbook for Eliana. One tip: I recommend putting clear protective sleeves over the recipes or laminating them so they can be cleaned off and reused. Cooking with little chefs can be messy. 😉
Happy Cooking with Kids!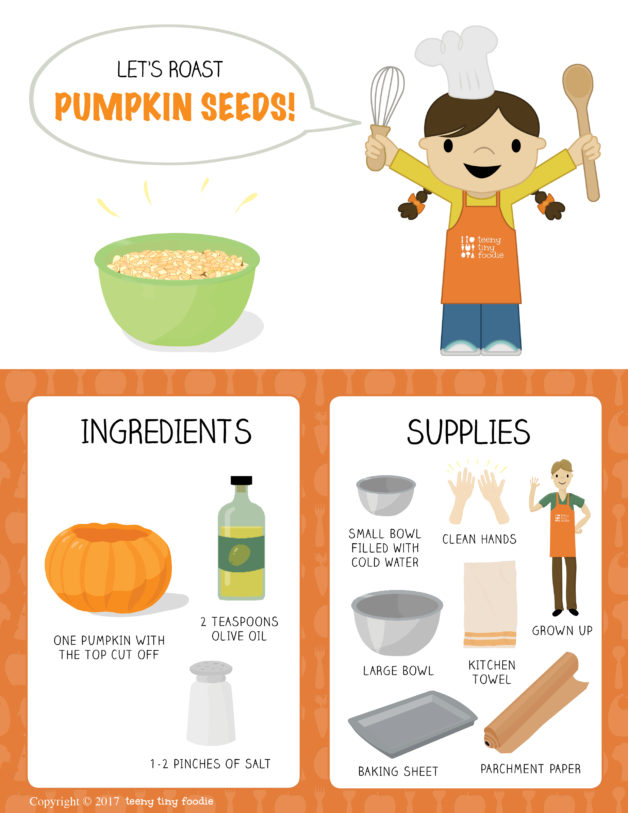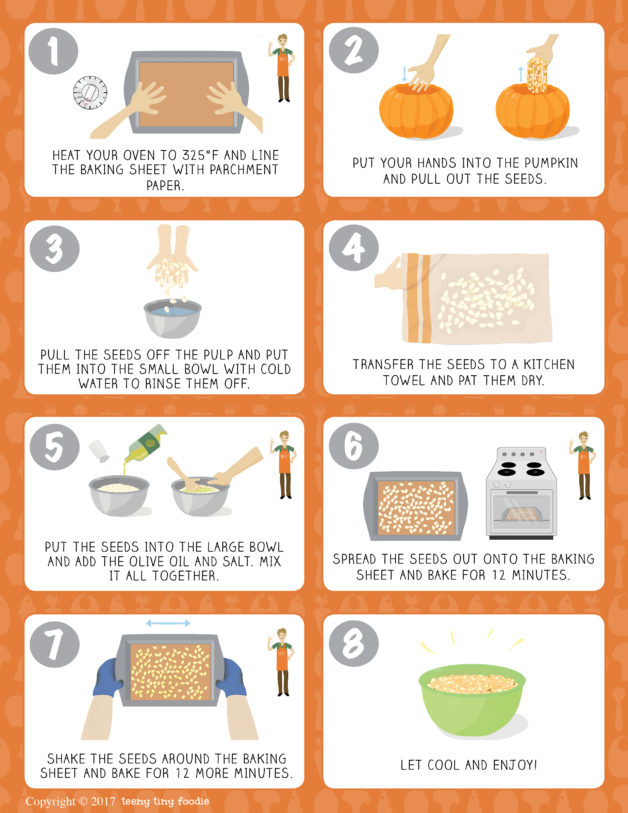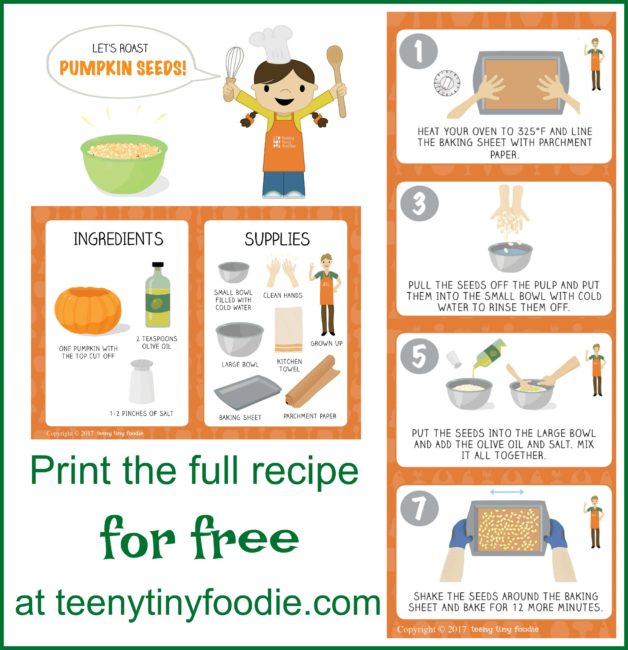 SaveSave
SaveSave
SaveSave
SaveSave
SaveSave
Tags: Kids Cook, Meatless Monday, olive oil, pumpkin, salt, Toddler Recipes, vegan
« Previous Revised Recipe for Whole Wheat Pizza Dough: Kids Cook Meal Triple Chocolate Chip Cookies: {Meatless} Monday Meal Next »