Print This Post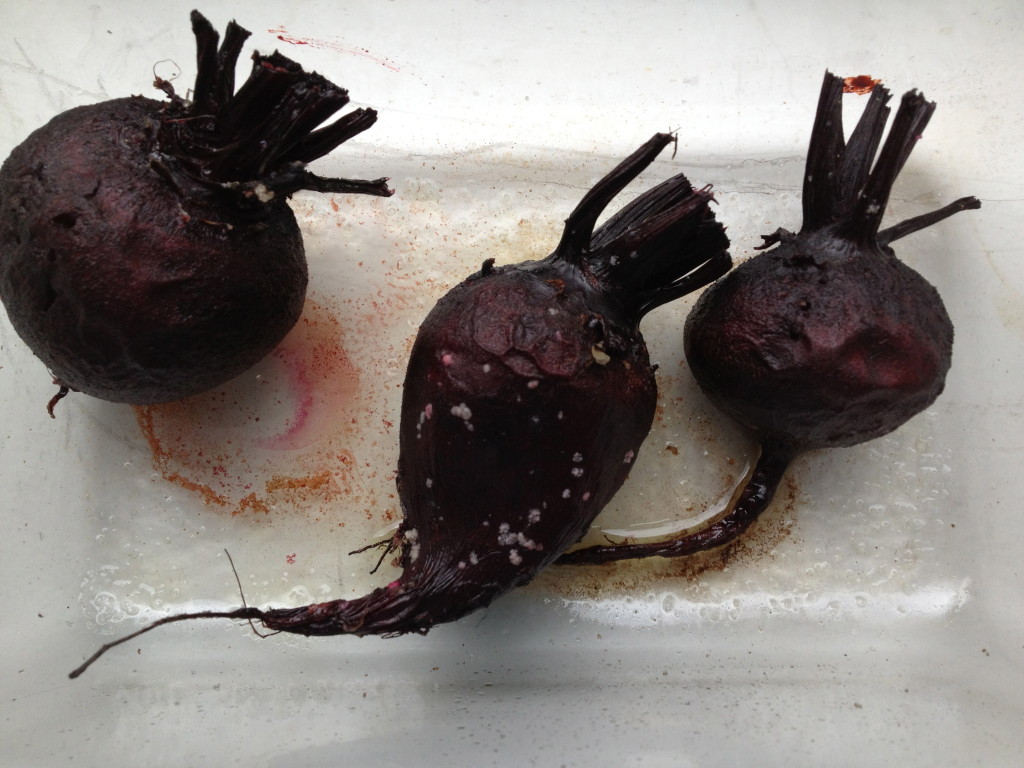 How-To Roast Beets
Ingredients:
-Medium to large raw beets, cleaned and dried
Preparation:
Heat the oven to 425°.
Wrap each beet in tin foil and place them in a baking dish or roasting pan.
Roast for around 1 hour, or until fork tender.
Let them cool until you can peel them.
Here's the recipe I use for roasting beets without foil.
Roasted beets will keep in the fridge in a sealed container or bag for 4-5 days. I recommend not chopping them until you plan to use them so they do not dry out.
Happy Cooking!
Tags: beets, gluten free
« Previous Vegetable & Cheese Strata Farm to Foodie Next »