Print This Post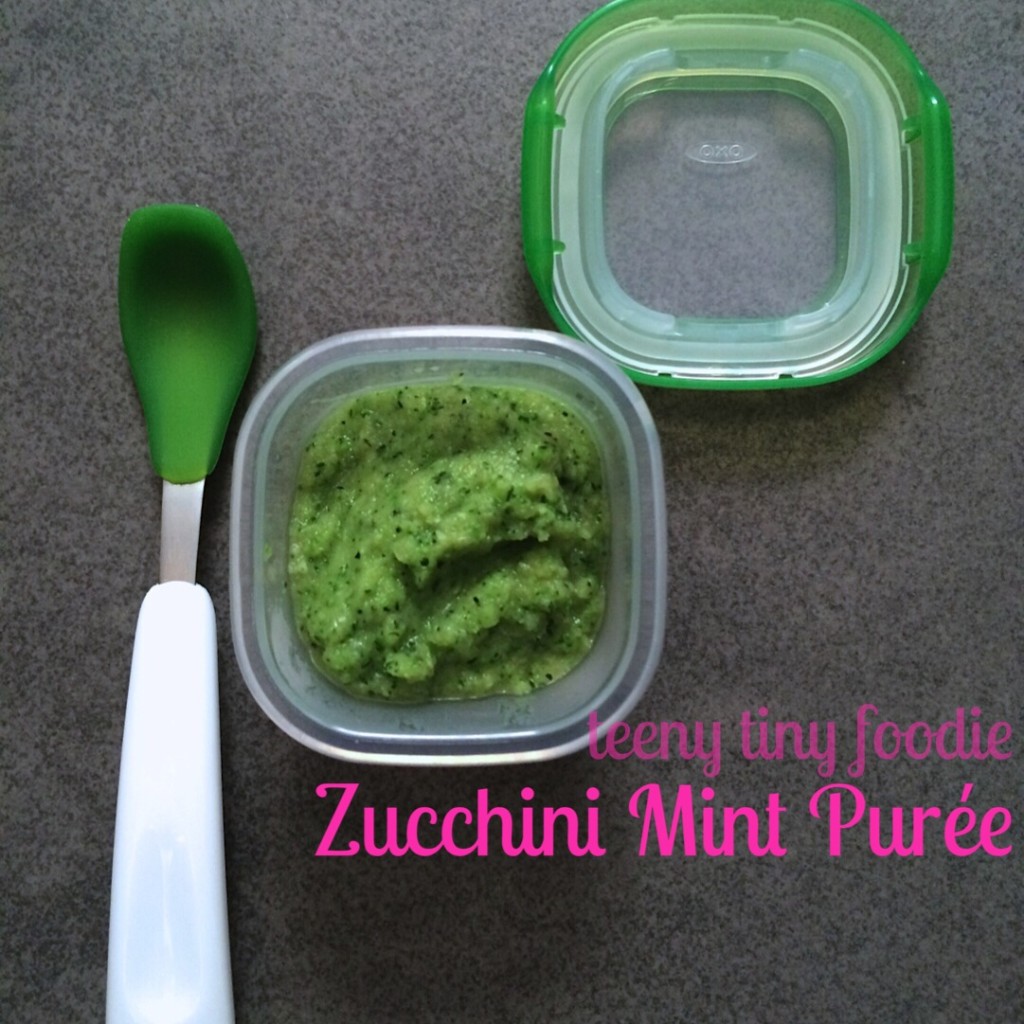 If you haven't been reading teeny tiny foodie since the beginning, you might not know that the recipes I originally shared were for baby food. Since I no longer have a puree-eating little foodie in the house, I don't make purees as often as I did 2½ years ago, but I still like to make them occasionally. Today, I'm sharing this recipe for Zucchini Mint Purée as part of the #FirstBites campaign with OXO and OXO Tot. They sent me some awesome baby food related goodies to use when creating new baby food recipes. Come back on Monday July 14th  to enter the OXO Tot #FirstBites GIVEAWAY of awesome baby food-related products that will begin on July 14th  at 9am. Woohoo!
Zucchini Mint Purée
6-9 months
9-12 months
Ingredients:
-1 small zucchini, thinly sliced or chopped
-A few slices of a yellow or white onion
-2 leaves of fresh mint, thinly sliced
-1 teaspoon olive oil
-1 small piece of a clove of fresh garlic
-Tiny pinch each of salt and pepper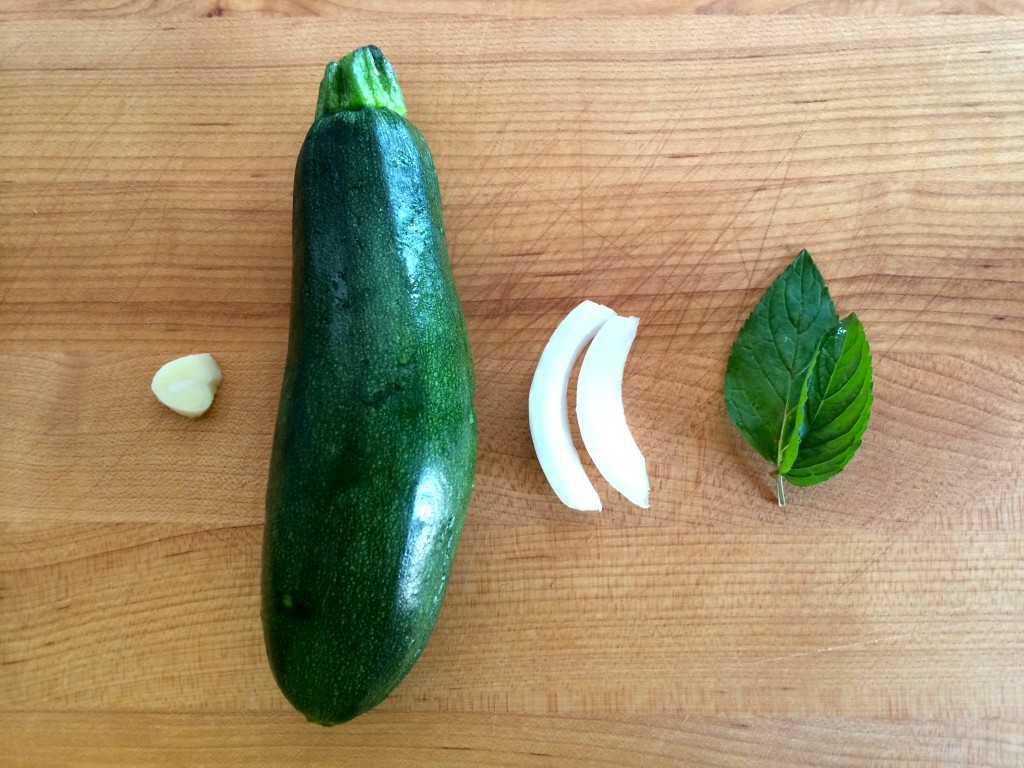 Preparation:
Heat olive oil in a pan on medium heat. Add garlic and onions and sauté for around 40 seconds.
Add zucchini and salt. Mix everything together and sauté until the zucchini has softened and becomes tender. This should take around 5-8 minutes depending on the size of the chunks of zucchini. It's okay if the zucchini browns and caramelizes a little bit. This just adds more flavor for your baby to enjoy.
Stir in the mint and pepper and let cook for around 30 seconds. Remove from heat.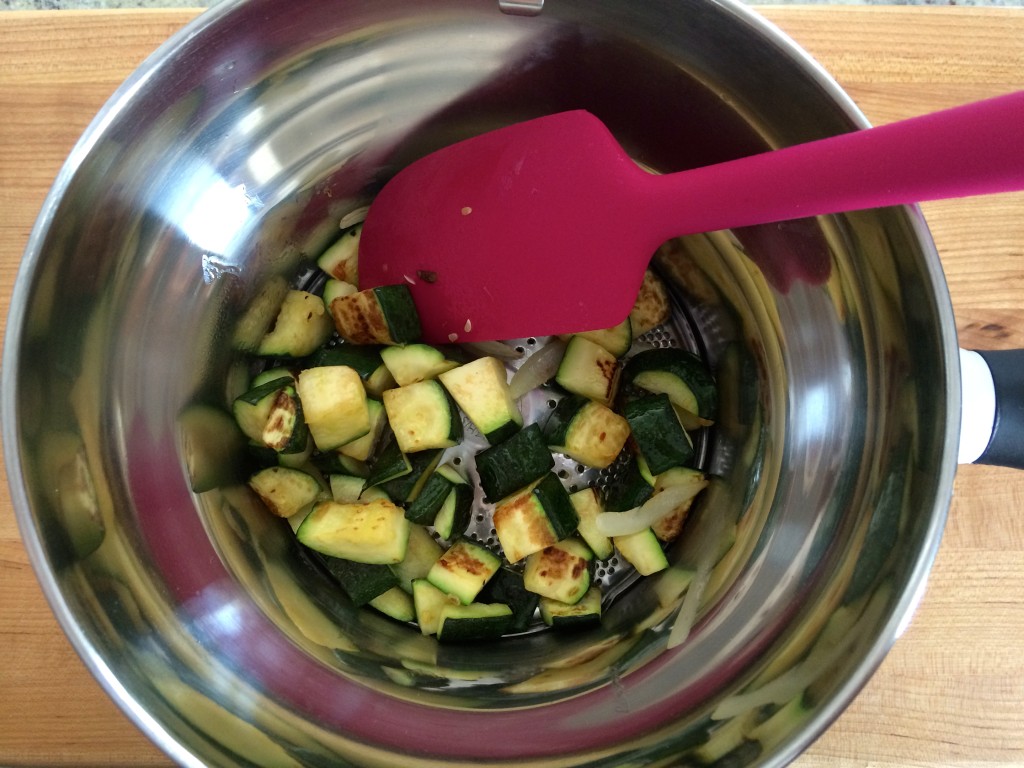 Purée in a food mill or mini food processor and let cool slightly before serving to baby.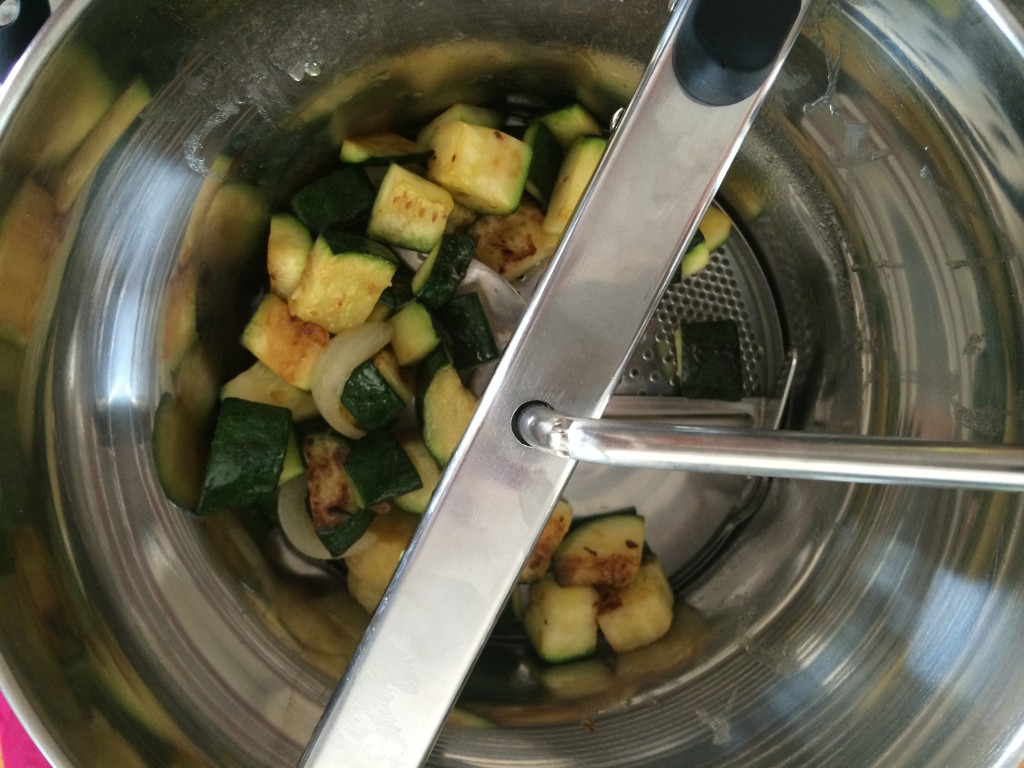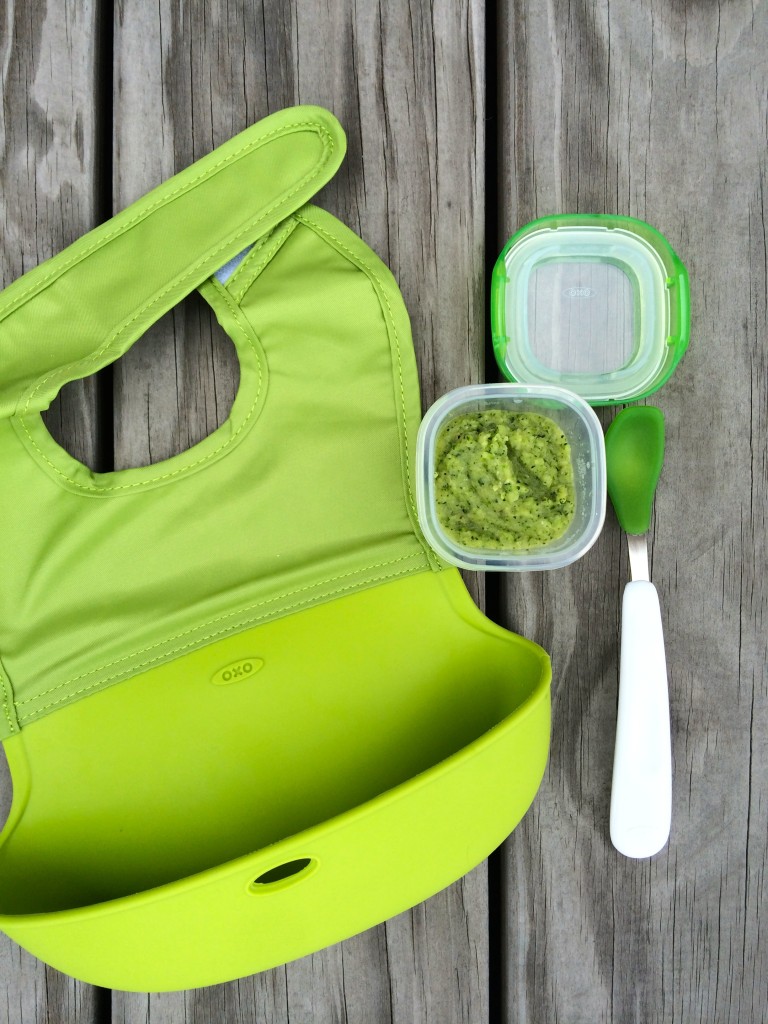 Variations for Foodies 6+ months:
-Mix in a few drops of lemon for extra flavor
-Mix with oatmeal, couscous or quinoa for texture
-Mix with yogurt, soy milk or ricotta cheese for protein
Variations for Foodies 9+ months:
-Mix in a few drops of lemon for extra flavor
-Mix with brown rice, orzo pasta, farro or Israeli couscous for texture
-Mix with yogurt, soy milk, cottage cheese or ricotta cheese for protein
Happy Cooking!
Tags: baby food, giveaway, green foods, leafy greens, onions, purée, vegan, zucchini
« Previous Purple Overnight Oats: {Kids Cook} Monday Meal OXO Tot #FirstBites Giveaway! Next »