Print This Post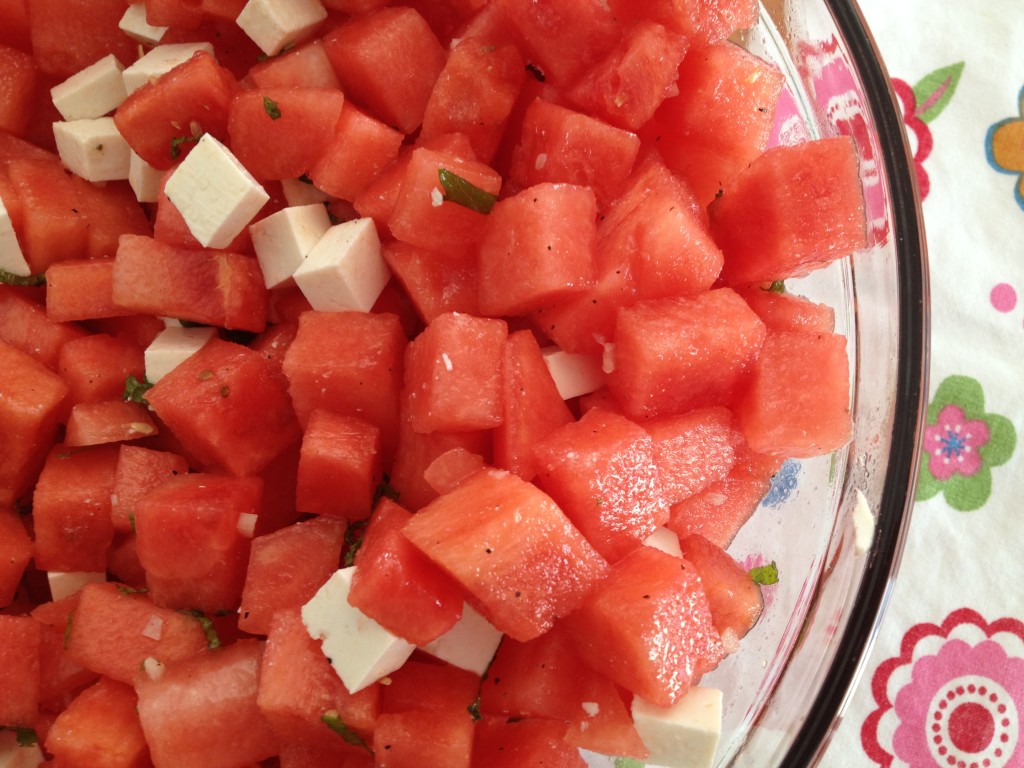 Here's a refreshing and satisfying salad for a hot summer day. Perfect for a lunch or dinner at home or to bring to a potluck event.
Enjoy!
Watermelon & Ricotta Salata Salad
Ingredients:
-Juice and zest of 5 limes
-¾ tablespoon olive oil
-1 small clove garlic, minced
-Salt, pepper, to taste
-3¼ pound seedless watermelon, chopped into ½-inch cubes (Tips on How-to Chop a Watermelon)
-4½ ounces ricotta salata, chopped into ½-inch cubes
-Mint, to taste, finely chopped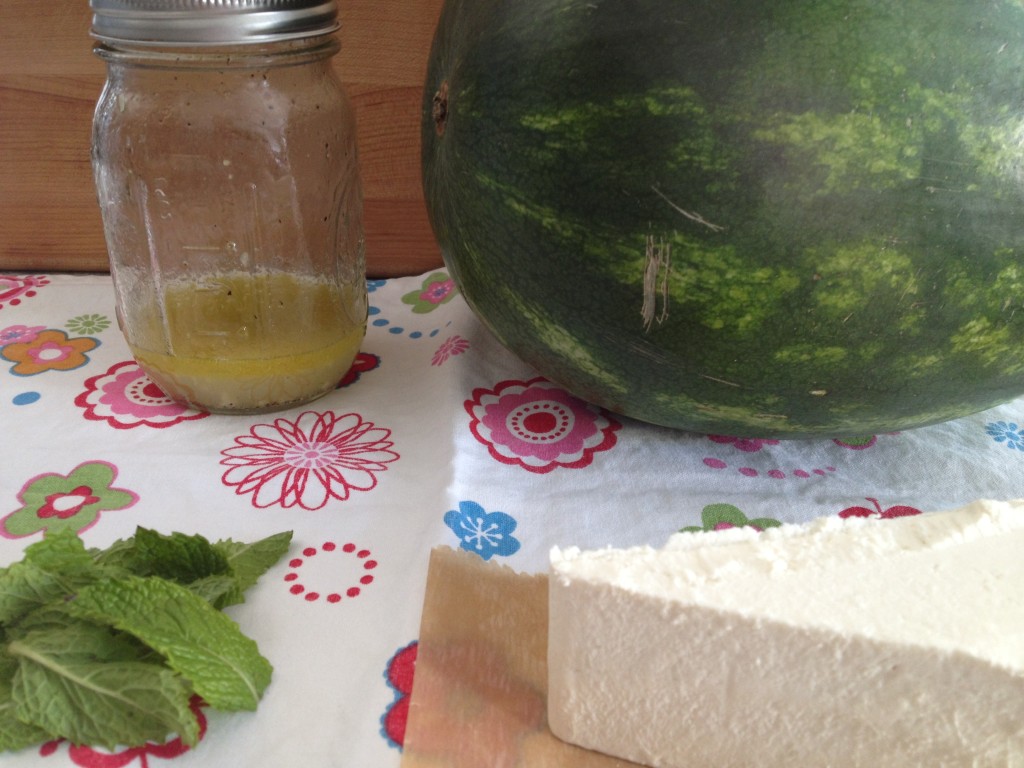 Preparation:
Make the dressing:
Put salt, garlic and pepper into a small bowl and mash with the back of a spoon. Pour lime juice into the bowl and whisk. While whisking, add in olive oil in a steady stream. Add lime zest, whisk again and taste. Adjust seasoning levels as desired and set dressing aside. You can let it sit in the refrigerator in an airtight container for up to a week. Whisk again just before using.
Prepare the salad:
Place watermelon, cheese and mint into a large bowl. Drizzle dressing over the top, mix and serve.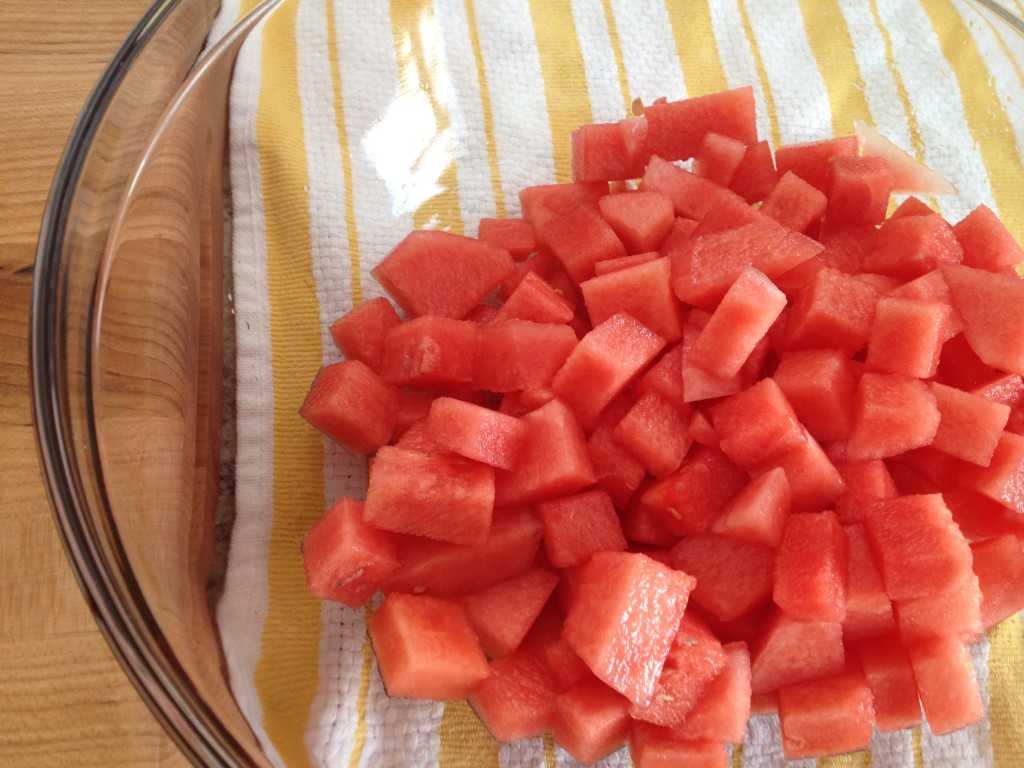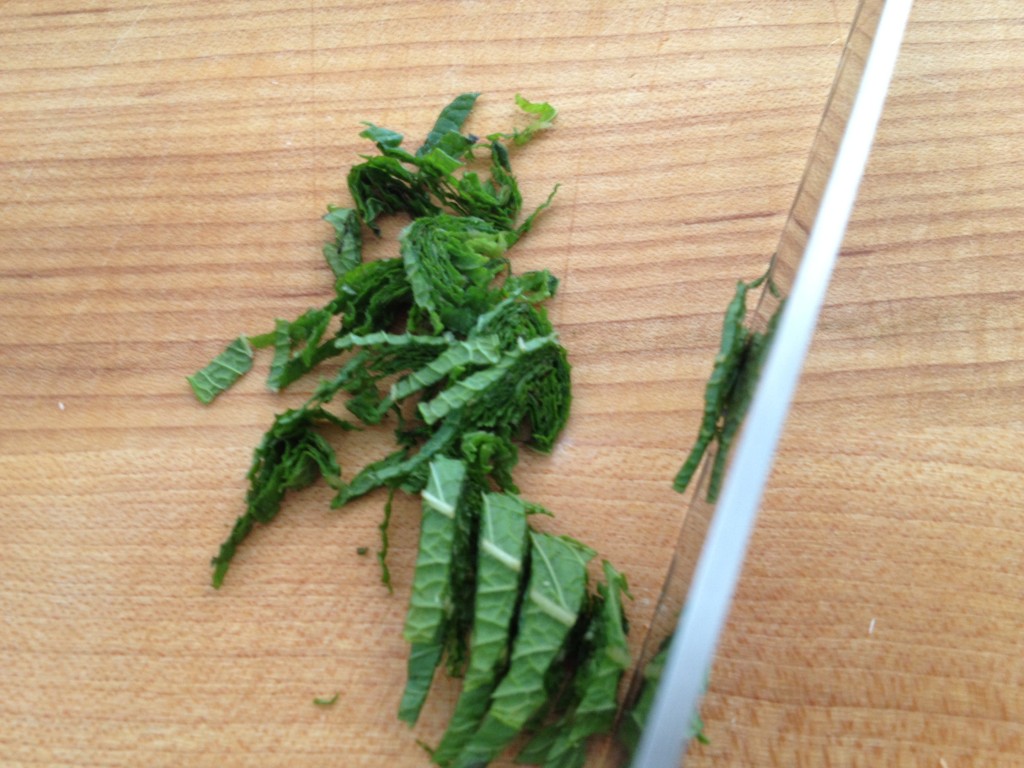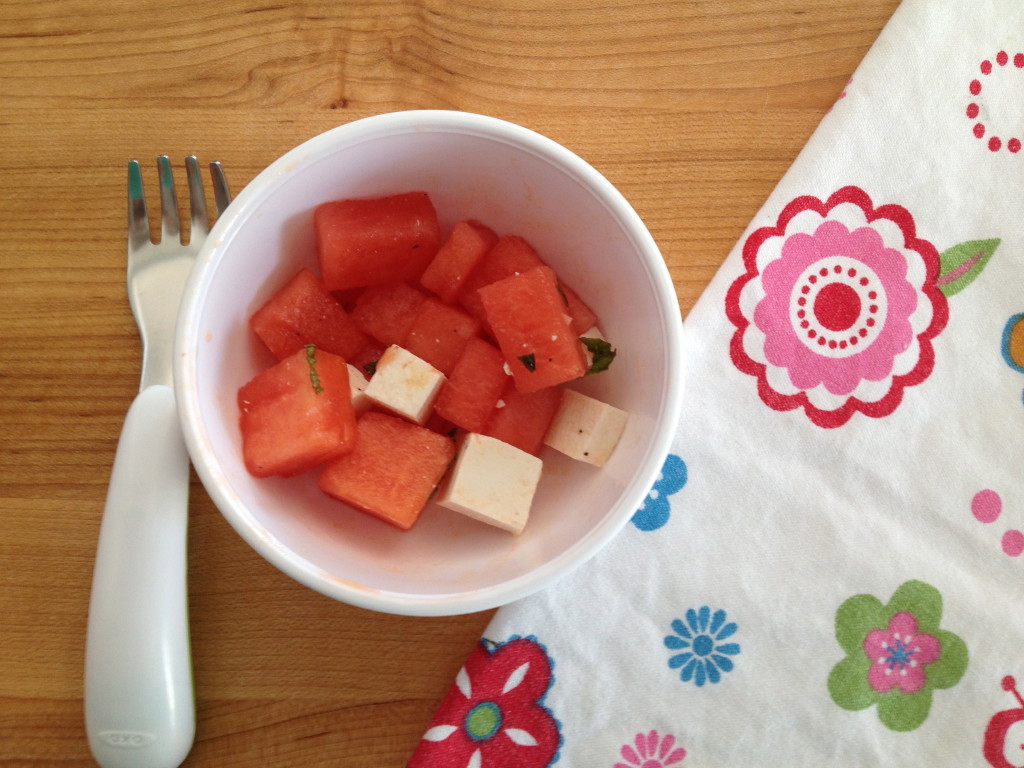 Eliana enjoyed playing around while I made the salad. She loved the watermelon and the ricotta salata but preferred to eat each piece on its own rather than together.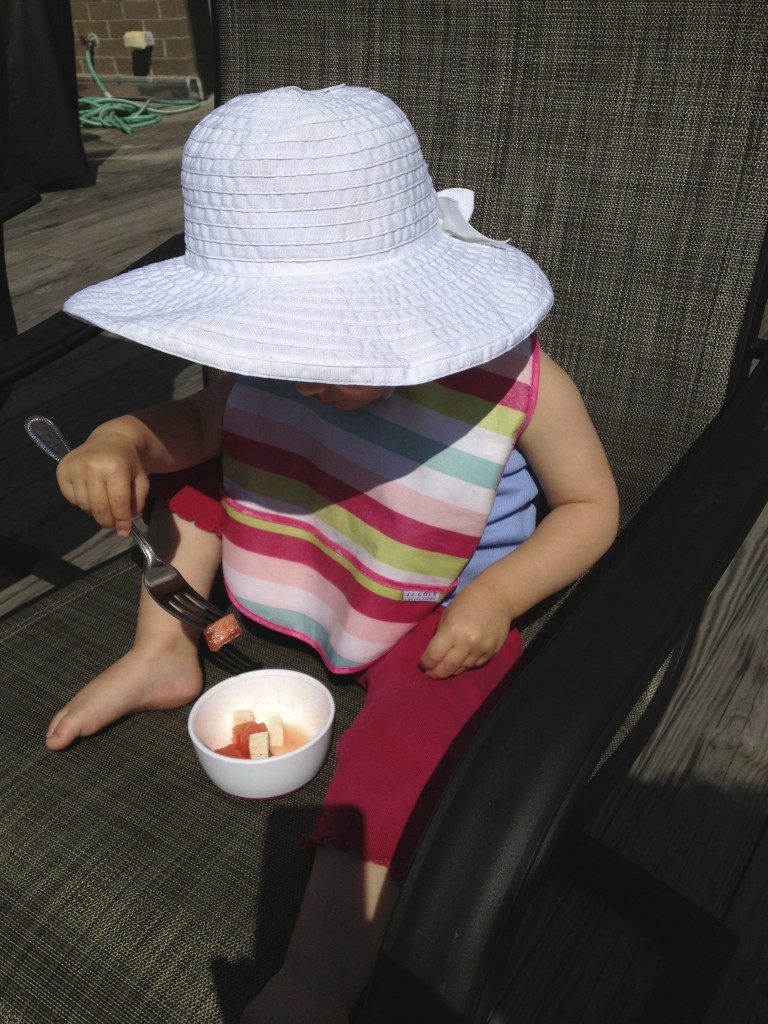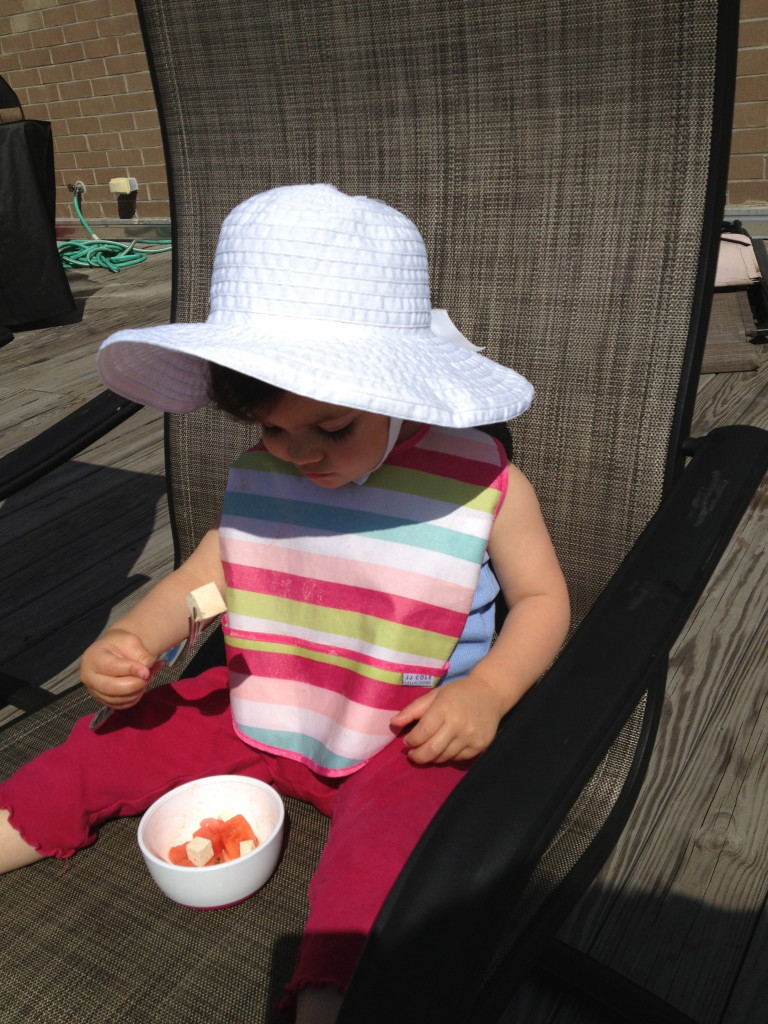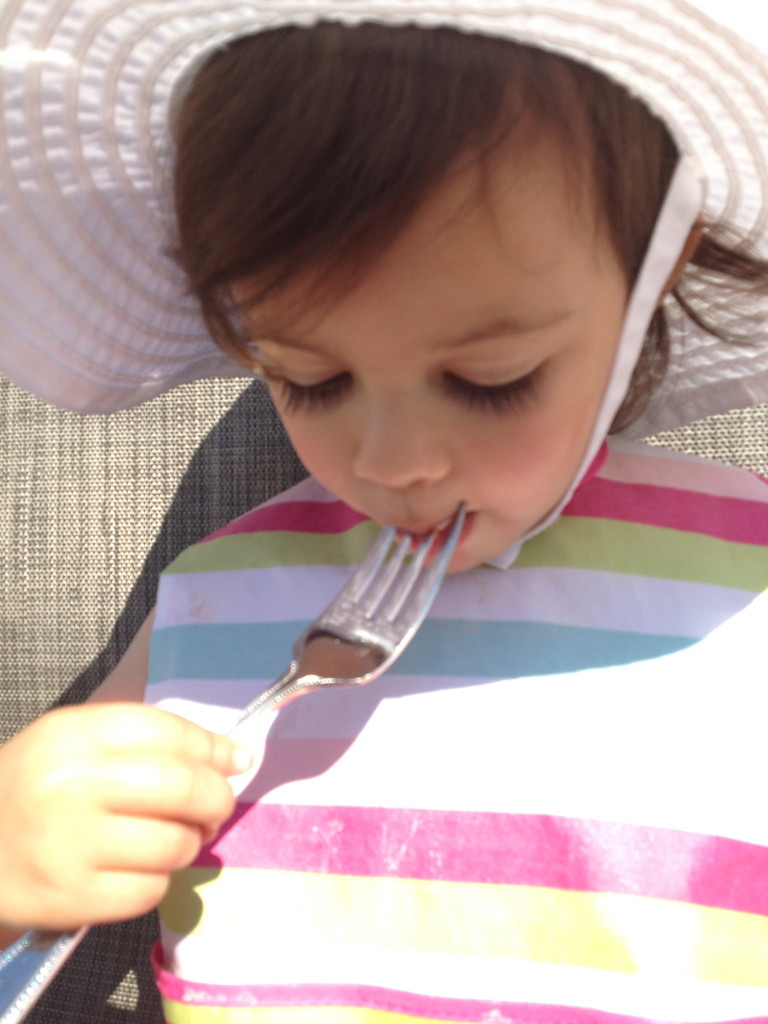 And here's a video from our YouTube Channel of Eliana enjoying some "raw ingredients" from her favorite restaurant: The Kitchen Floor.
Happy Cooking!
Tags: gluten free, leafy greens, limes, Meatless Monday, mint, ricotta salata, salad, summer, watermelon
« Previous How To Cube a Watermelon Berry Kale Smoothies Next »