Print This Post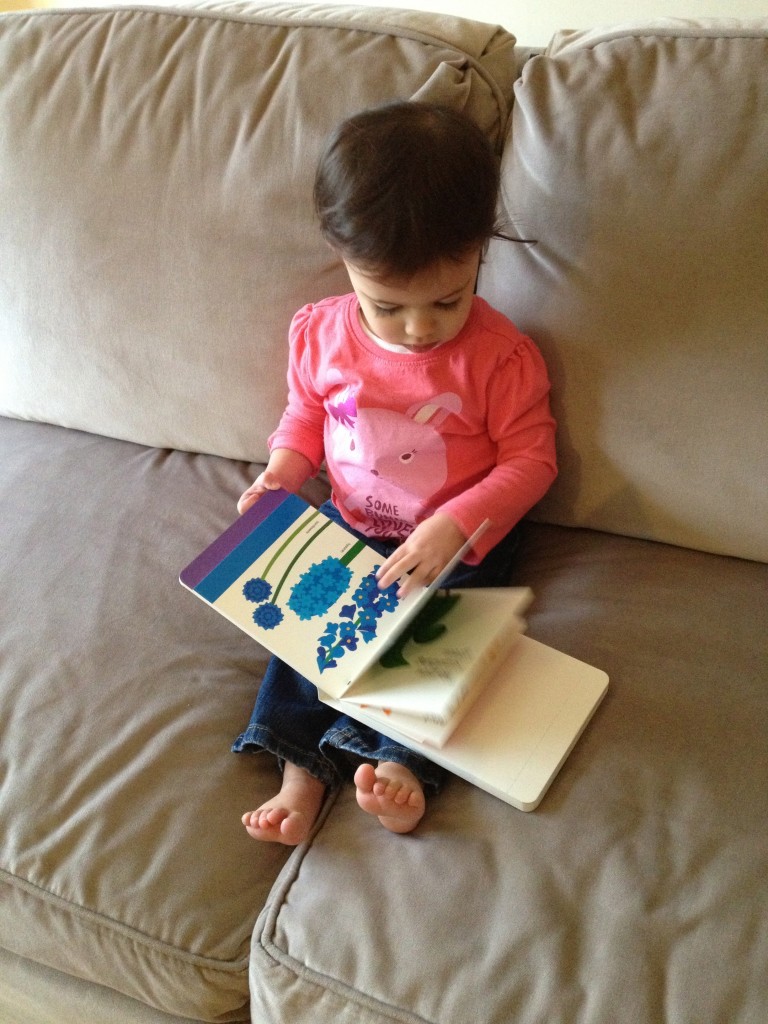 When thinking about my "steps" for creating a teeny tiny foodie, I channel my inner teacher and what I know about curriculum planning. One thing my colleagues and I always did when planning a unit of study was to think about how we could give students a variety of experiences, across disciplines, around a topic. So, that's what I'm doing now with my classroom of one-Eliana, the teeny tiny foodie.
Now, let me clarify and say that I have not set up my own little (pre)school here and I don't take Eliana through a series of lessons for reading, writing, math, science, social studies, art, music etc. But, I have been thinking about how to teach her about food with toddler-appropriate activities that fall under the typical curricular categories and disciplines we find in a formalized school environment. And the best part of all of this is that we are just doing things that are part of regular, everyday life.
For example, I'm pretty sure that if you've read some of my earlier posts like Helicopter Mommy or Bibs Are to Get Dirty, it won't shock you to hear that Eliana helps to clean up her toys at the end of play times. When we put away her kitchen and food-related toys, they get sorted onto two different areas–"food" goes on one shelf and "not food" goes on a different shelf. Well, that little activity is a form of toddler-level math because she is sorting her toys as she goes.
A trip to the grocery store or to the farmers market is a social studies lesson because Eliana learns about her community.
We listen to a lot of music across our day and two of Eliana's favorites (and, yes, mine too) are actually about food.
And you know, my little sous chef is often hanging out at the counter with me or actively involved in the cooking, right? Well, cooking is a form of science so I can check that discipline off.

Obviously, Eliana isn't yet writing, but who knows? Maybe her first solo art piece is about food. Here it is below. What do you think?
And that brings me to perhaps the most important activity that we do each day–reading (in my "former life" I was both an elementary school teacher and a literacy consultant). Eliana has loved looking at and reading books since she was really small. Apparently, she has loved, um, tasting them, too. (I'm an avid reader and have said that I consume books. Perhaps Eliana took me literally)?
So this brings me to another step in my curriculum of creating a teeny tiny foodie which falls under the reading category: read books about food to your little foodie.
With the help of some friends and family, I've been able to start a little collection of food-related board books perfect for my teeny tiny foodie's education! Titles are listed at the end of the post.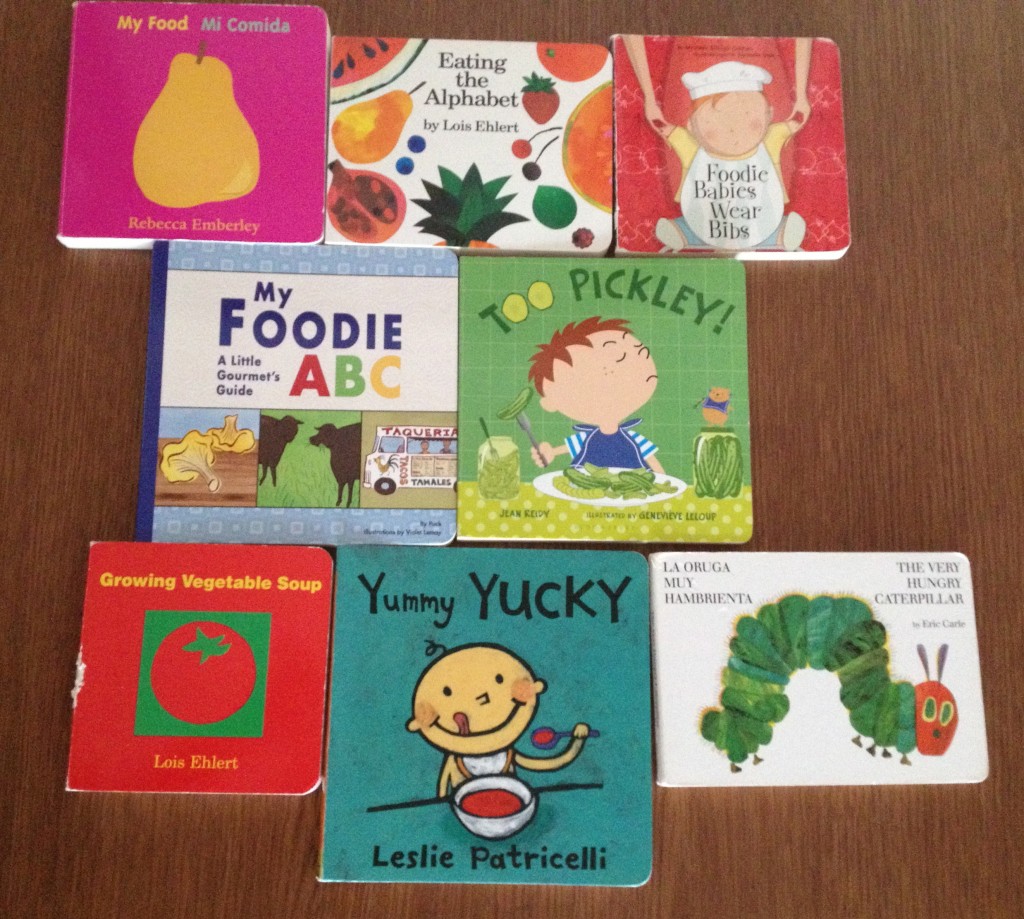 You already read books to your little one(s) anyway, right? So, just like you already point at and talk about all the objects in that "great, green room", you can point at and talk about different foods and food-related activities, too. I'm not imagining that just because jicama is talked about in one of these books that Eliana will all of a sudden start requesting jicama for lunch. But, because she has heard that word many times and seen a picture of jicama, when she does come across one in real life she will be more familiar with it. And likely, more apt to taste it.
So, get some food-related books and get reading in order to help turn your teeny tiny reader into a teeny tiny foodie!
Current titles in Eliana's collection of books about eating and food:
« Previous Baked Penne with Roasted Vegetables: Monday Meal Tio Emilio's Tortilla Española: Monday Meal Next »