Print This Post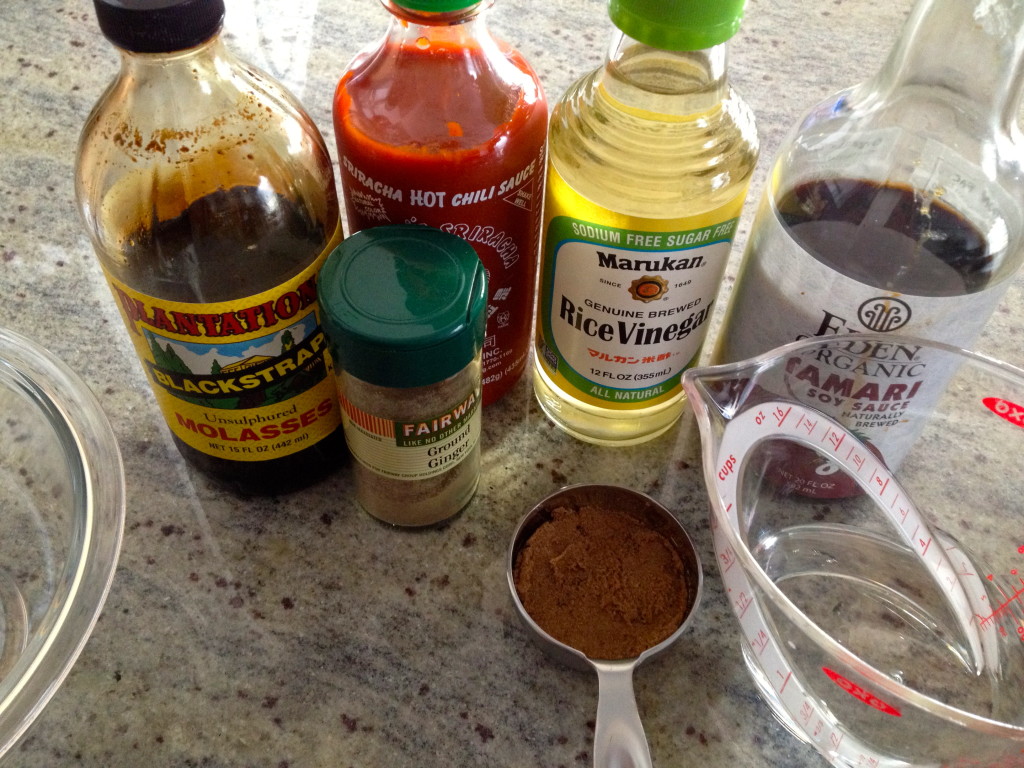 My family and I love this flavor packed marinade. In fact, we love this quick marinade so much that I chose it to be part of the "dinner recipe" for the "Cooking for Toddlers" classes I'm teaching regularly at Taste Buds Kitchen in NYC. (Wanna come? Click here to register). I've included links to the recipes for my tofu, salmon and greens below the recipe for the marinade but I'm sure the recipe would compliemnt lots of other proteins, too.
But, before the recipe, there are a couple tips and ideas I want to share:
Kitchen and Cooking Tips:
1. Typically, you shouldn't reuse a marinade in which you've marinated raw meat, poultry or fish. But, you can reuse it if you boil the marinade after you've already used it to marinade your raw meat. Before you use it as a sauce, just bring it to a boil and let it boil for 5 minutes, stirring once or twice. I like to do this so I don't waste the marinade and then so I can drizzle it over my cooked meal
2. Alternatively, you can make a bit extra marinade and discard the marinade that held the raw meat. If you're using this to marinate tofu, you don't need to boil it but you might want to heat it through for a few minutes to warm it before drizzling it over your meal.
3. This marinade will stay good for a couple weeks in a tightly sealed container in the refrigerator. I like to use a mason jar to store mine so I can just shake it up when I'm ready to use it.
Super Easy Asian Marinade and Sauce
Ingredients:
-⅓ cup tamari or low-sodium soy sauce
-⅛ cup dark brown sugar, packed
-2 teaspoons molasses
-⅔ cup water
-⅛ cup vegetable oil
-1 tablespoon rice wine vinegar or rice vinegar
-2 teaspoons ground ginger
-2 teaspoons garlic powder
-Sriracha or other red chili sauce, to taste
Preparation:
Whisk together all of the ingredients in a medium-sized bowl.
Add your protein to marinate in either the bowl or a tightly sealed zipper-topped bag for 15 minutes up to 1 hour.
Cook the protein according to recipe directions, drizzle with sauce and enjoy.
Here are the recipes for my salmon, tofu and greens. I've included a little visual incentive, too.  😉
 Click here for my recipe for Sesame Greens
Happy Cooking!
Tags: leafy greens, marinade, Meatless Monday, sauce
« Previous Kale: The Super Food {with ideas for Meatless Monday} Sesame Greens Next »