Print This Post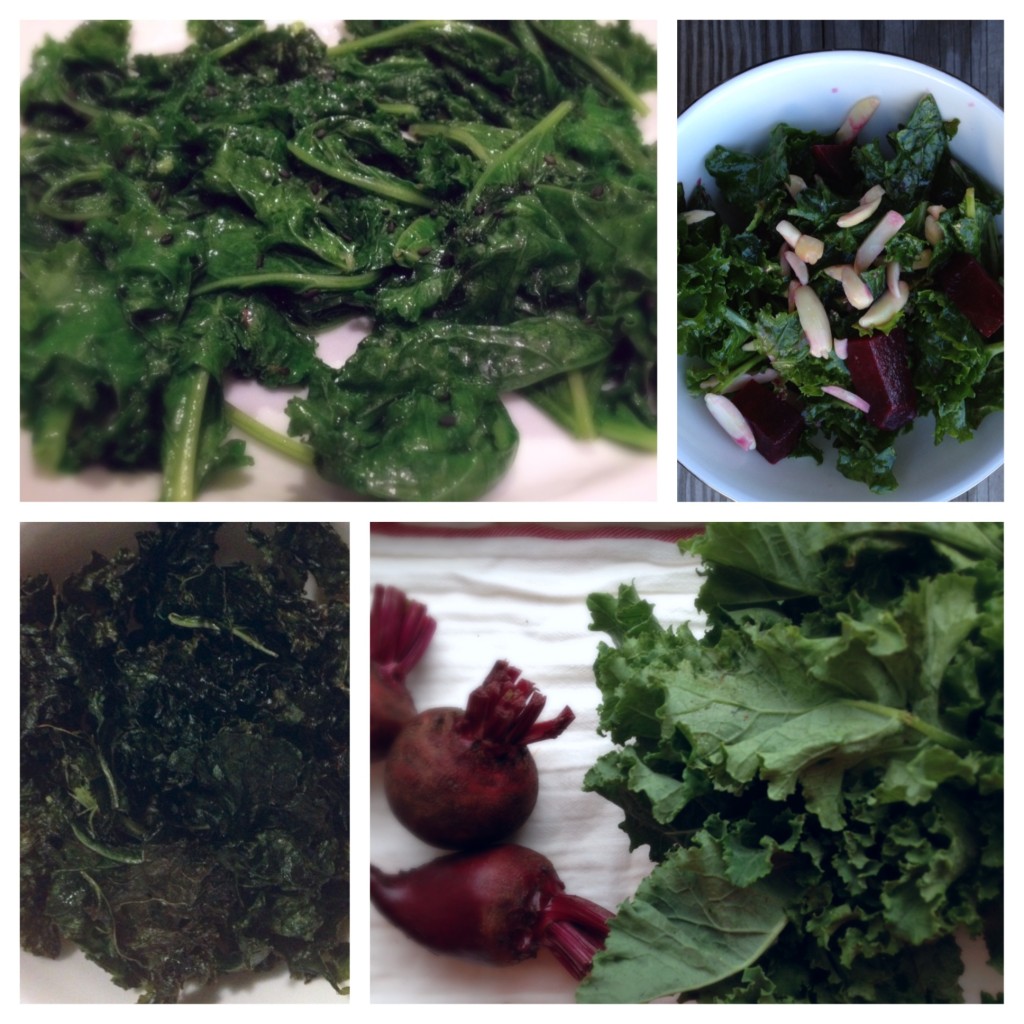 I've been really busy getting ready for my return to the world of teaching this coming Tuesday. No, not back to my little peeps in the NYC public schools, but to a new audience of grown-up peeps who want to cook for their Little Foodies. What? You didn't know I'm teaching cooking classes??? I've partnered with Taste Buds Kitchen In NYC to offer classes to teach you how to prepare healthy and wholesome food for your baby or toddler. Interested? Click here to register.
Later this week, I'll be sharing some new recipes just for you. So, in lieu of this week's official "Monday Meal" I'm sharing more about the benefits of kale. What? You haven't run out and bought some yet? Well, read below and then get shopping. Don't know what to do with kale? There are some recipe ideas at the end of the post.
Kale has been getting a lot of attention lately. Kale is considered a super food and I feel like every day doctors and scientists are finding yet another way in which eating this vegetable improves our overall health and wellness. Not only does eating cooked kale lower the risk of several cancers but kale also lowers cholesterol levels, helps detoxify your system and contains tons of fiber and flavonoids and has calcium and iron, too. We are big, big fans of kale here in the teeny tiny foodie home. Eliana actually starts yelling, "Kale!" when we see it at the farmers market and starts eating it before we've even brought t to the register.
But I know it can be a pretty scary looking vegetable to many foodies young and old. And if you taste it raw, your fears may well be confirmed by the slightly bitter taste of the rough and tough leaves. Besides, we digest (aka reap the benefits of) kale much better after it is cooked. Cooking kale tenderizes it and unlocks all of the nutritional goodness it has to offer. Want to know the easiest, most hands-on way to cook kale that even your own teeny tiny sous chef can do? Massage it. Yep! Give it a good rub down. Sounds a little strange but it makes all the difference. When you massage kale, it becomes tender and a bit sweeter. The more you massage it, the more tender it will get.
Here's how Eliana and I like to do it: Clean and dry your kale and remove the ribs. Then tear or chop kale into ¾ inch pieces and place it in a bowl. Pour a little bit of olive oil, prepared salad dressing or lemon juice over your cleaned and dried kale and begin massaging it. Literally put your hands in, grabs small fists of it and massage it in your hands the way you might someone's shoulders.
So, go buy some kale and get massaging! Need some ideas for what to do with this versatile vegetable? You can add it to pasta, eggs, muffins, or you can enjoy it as a guilt-free, crispy, salty snack as kale chips. Click here for more recipes your whole family.
Happy Cooking!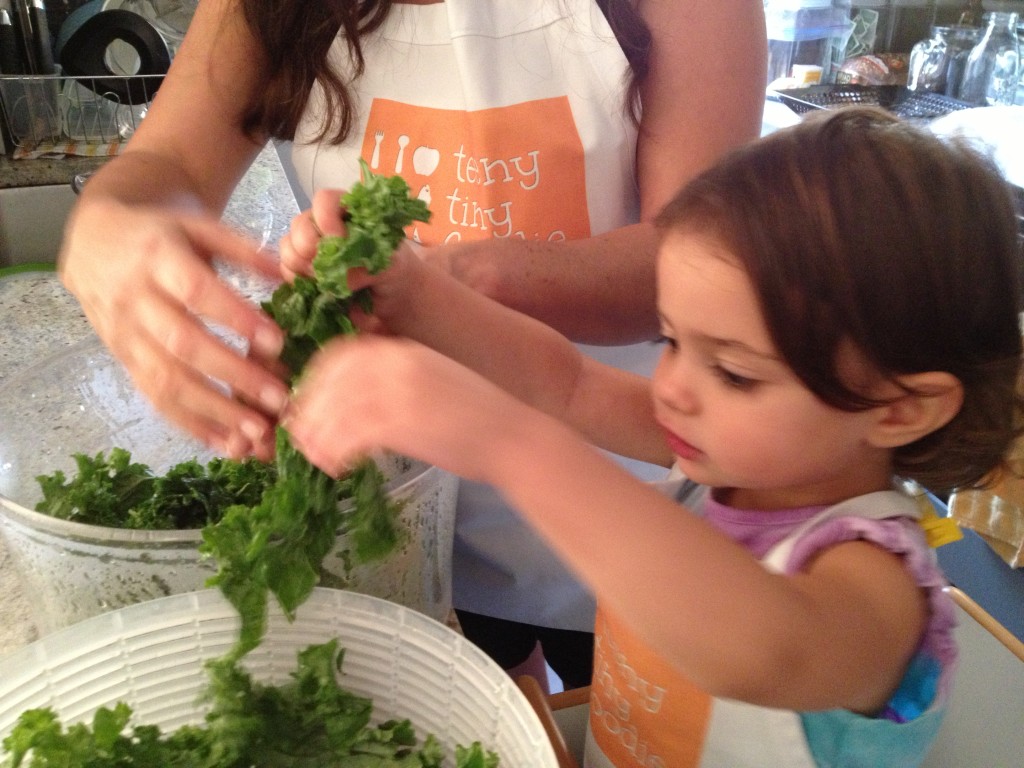 Tags: green foods, kale, Kids Cook, leafy greens, Meatless Monday
« Previous Just So We're Clear Super Easy Asian Marinade & Sauce with Recipe Ideas Next »