Print This Post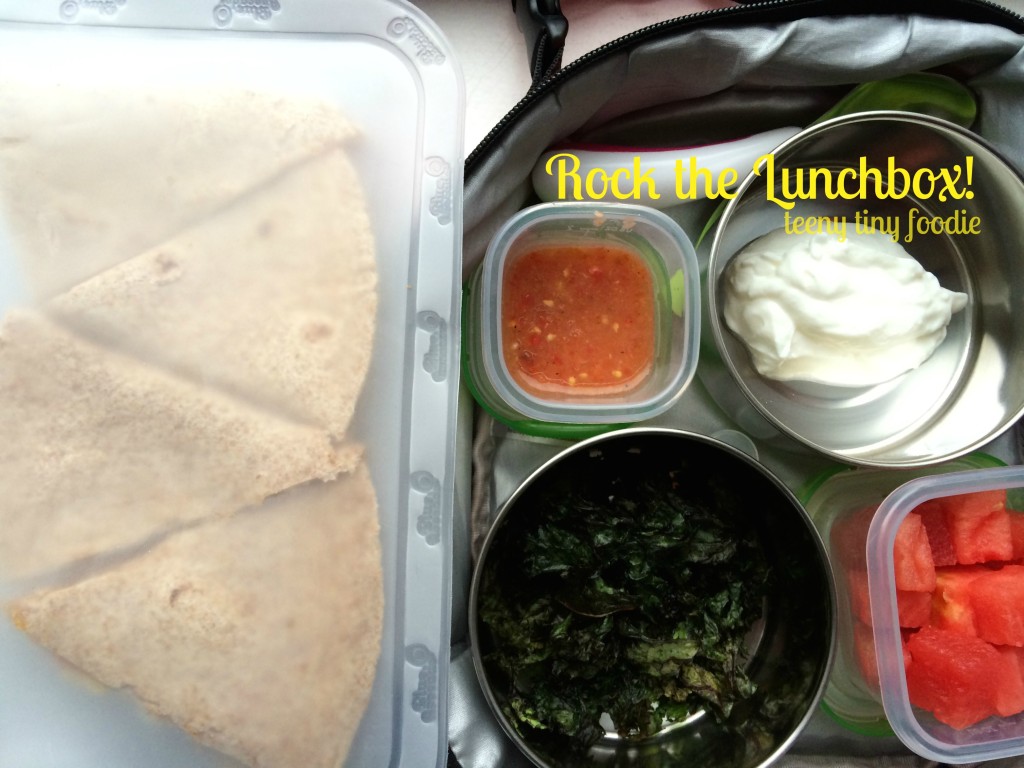 Recently, I was asked to participate in the program Rock The Lunchbox in which bloggers create healthy lunches using products from various companies like Organic Valley, Annie's Homegrown, Rudi's Organic Bakery and more! To participate in this challenge, I was given coupons to use for different foods at the grocery store as well as   great lunchbox containers like a reusable bag from Blue Avocado and stainless steel dishwasher-safe containers from Kid Conserve pictured above.
For Eliana's lunch, I put together: kale chips, cubes of watermelon, salsa, plain Greek yogurt for dipping and a 10 Minute Quesadilla. I used my favorite shredded cheese for the quesadilla: Organic Valley Mexican Blend shredded cheese.
This year, the folks from Rock The Lunchbox asked participating bloggers to get our kids involved in creating their healthy lunches. We were asked to have our kids draw their "dream lunch."
Eliana is busy drawing her dream lunch of kale chips, quesadilla and yogurt for #RockTheLunchbox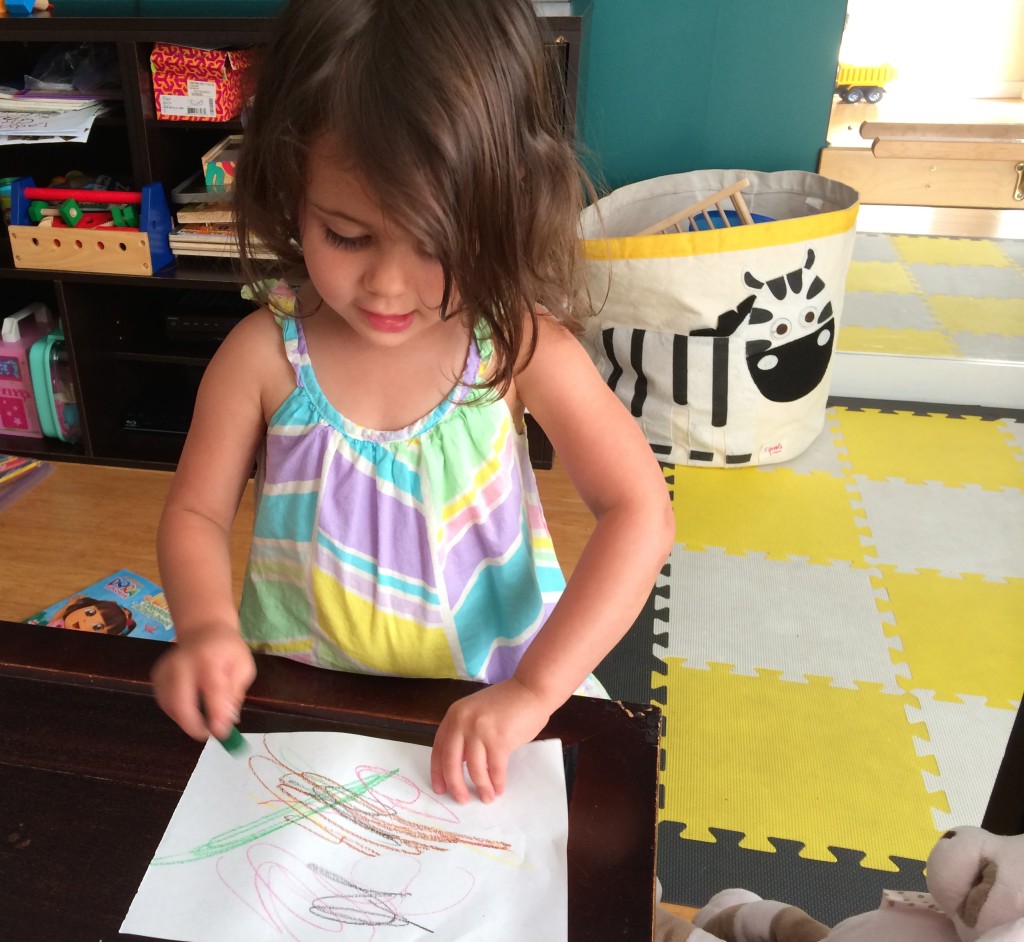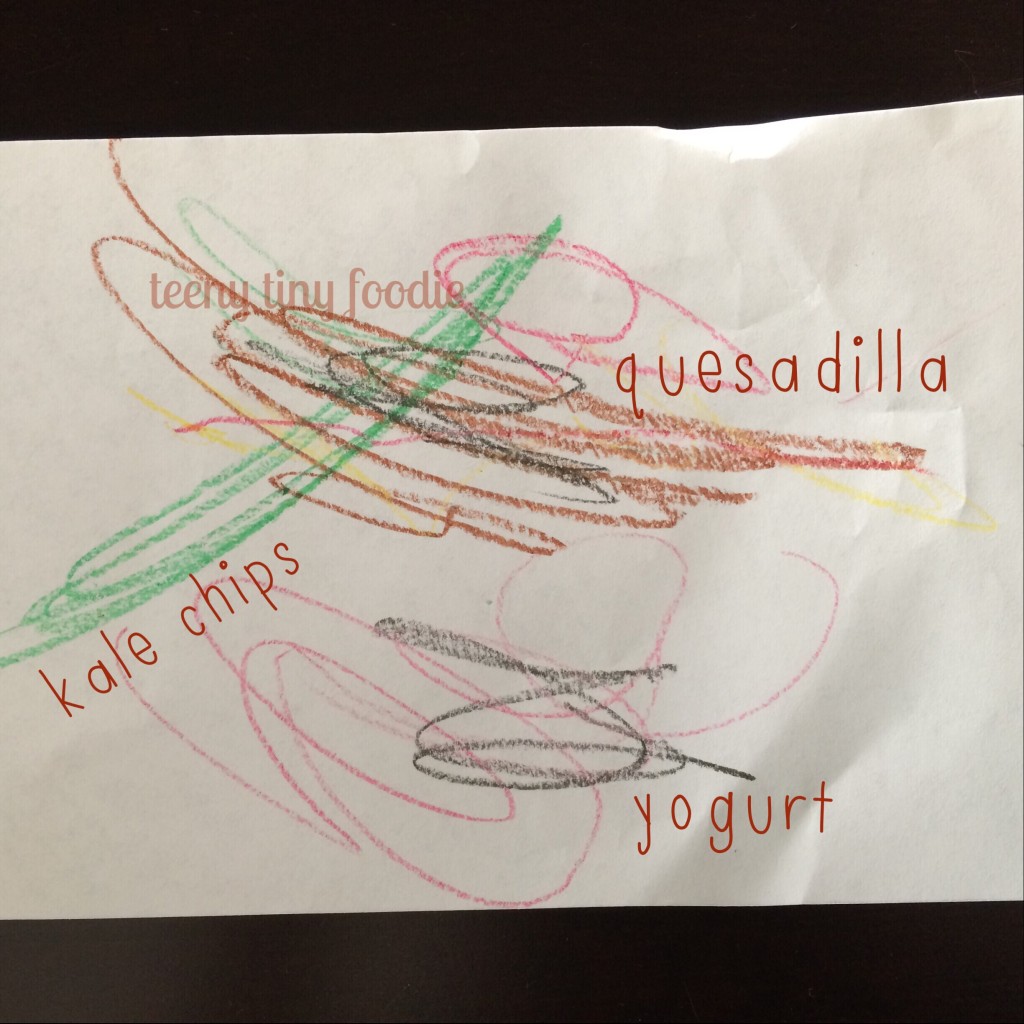 If you want more ideas on how to rock your kid's lunchbox, head over to their website for inspiration. You can also print out coupons from participating companies, too!
Happy Cooking!
Tags: lunchbox ideas
« Previous 10 Minute Quesadilla: {Meatless} Monday Meal Peppery Peach Purée Pops: {Meatless} Monday Meal Next »