Print This Post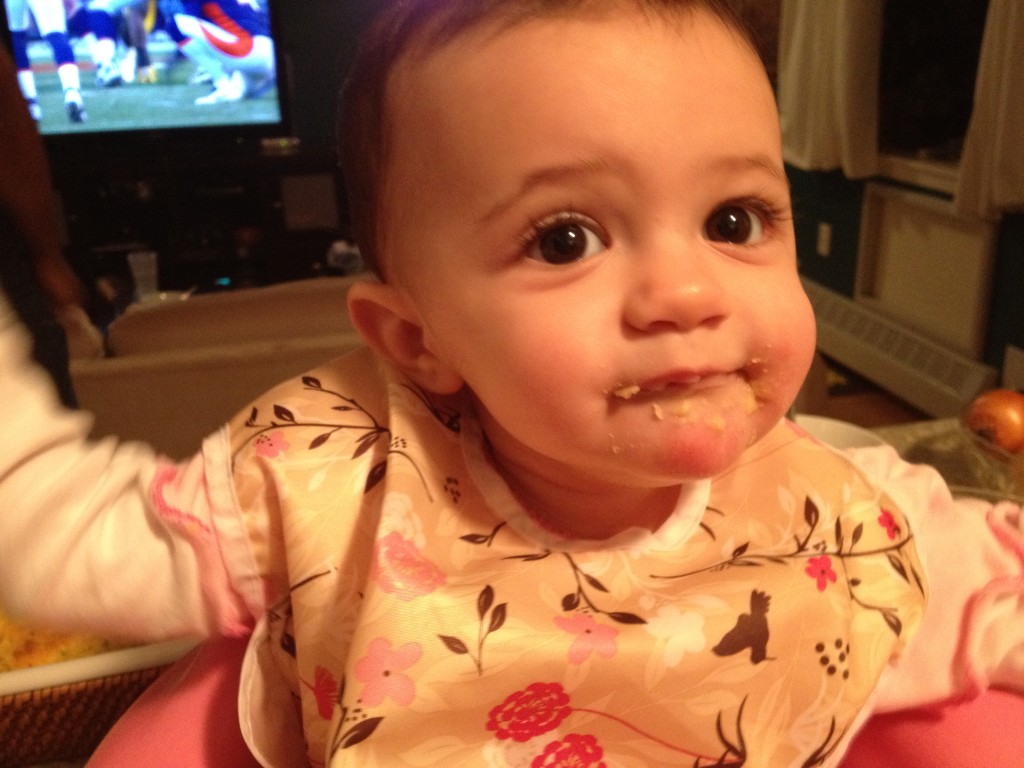 Hummus
Little Foodies 6-9 months and beyond
Ingredients:
-½ can organic chickpeas, drained and rinsed
-Juice of ½-1 lemon
-Olive oil, peeled garlic cloves, salt and pepper, to taste
Blend chickpeas, garlic and olive oil in a food processor.
Add juice of ½ lemon, salt and pepper.
Blend again and adjust seasonings and lemon juice to taste.
Variations:
-Add a small handful of raw spinach when blending
-Add tahini, to taste
-Add different spices like cumin, cayenne pepper or chili powder
Happy Cooking!
Tags: 6-9 months, 9-12 months, chickpeas, gluten free, Meatless Monday, purée
« Previous Bibs are made to get Dirty Yam Soup Next »