Print This Post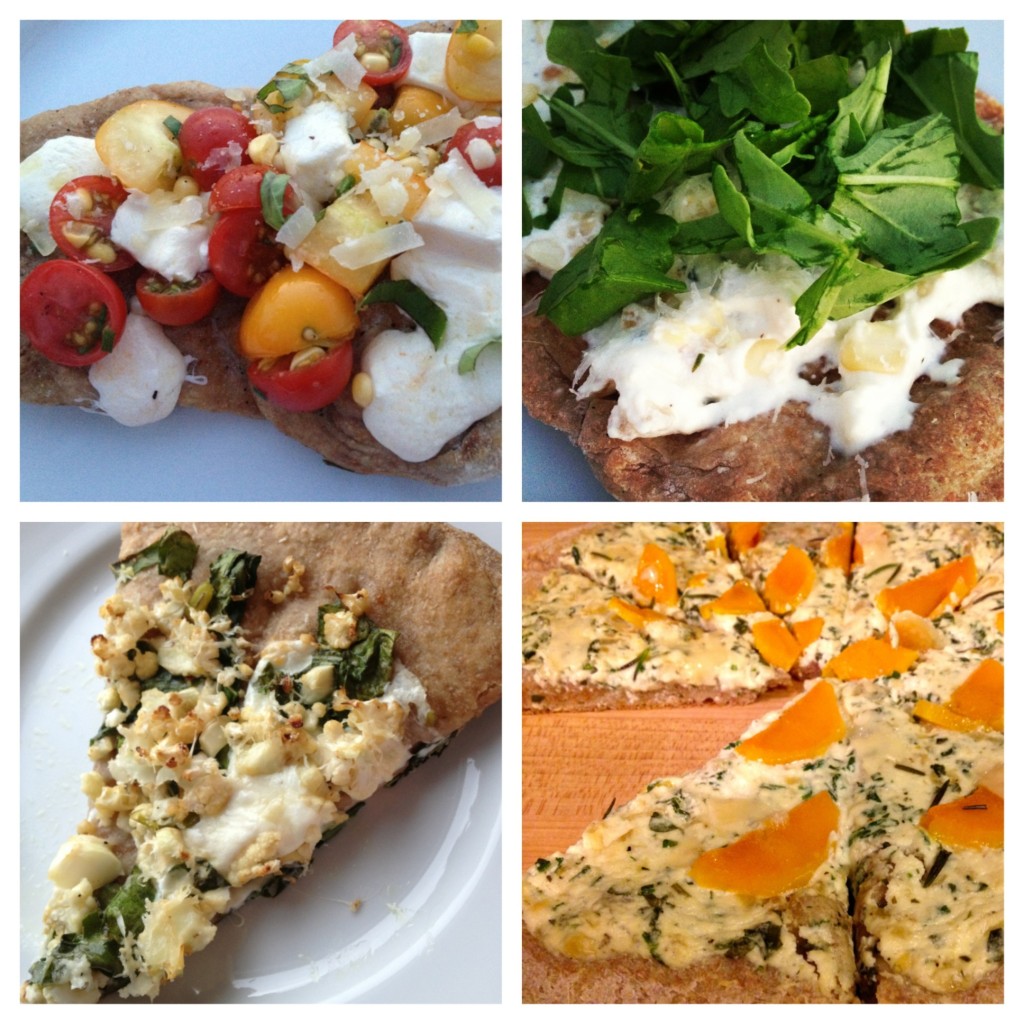 Over the last year and a half, my husband and I have been making lots of pizzas at home using fresh pizza dough. We've learned a few lessons along the way that make preparing pizza at home a little easier. Making dough (and bread) intimidates me so we usually buy fresh dough from a local pizzeria or this brand from the refrigerated section of the grocery store.
I'd love to hear from you! If you have any tips or suggestions to share, please add them to the comments section below or email me directly at jory@teenytinyfoodie.com.
General pizza-making tips and lessons learned when using fresh pizza dough:
-This meal is not a quick meal. Making pizza can be a multi-step process depending on what you want to use as toppings.
Step 1: Remove pizza dough from the refrigerator around 2-3 hours

before

preparing the pizza. I learned the hard way that it takes a while for the dough to be malleable enough to stay flattened-out.
Step 2: Prepare the tomato sauce (Unless you are using jarred sauce.)
Step 3: Prepare the topping(s)
Step 4: Prepare and cook the pizza
-Your pizza(s) won't turn out to be beautiful, concentric circles like the guys at the restaurants make. Get yourself over it. Your oddly shaped concoctions will still taste yummy.
-If you make a "sweeter" pizza, top it with something more savory to balance out the flavors. For example, a corn and caramelized onion topping is delicious served with fresh arugula on top.
-Make sure your pizza dough is at room temperature before trying to manipulate it.
Tips for cooking pizza on the grill: 
-Unless you have a fancy pizza-sized spatula or paddle to use on the grill, it is

way easier

and a lot less stressful to cut the pizza dough in half and make two smaller pizzas. Use a well-oiled flat-edged cookie sheet to slide the pizza(s) onto the grill. Start the cookie sheet at the back of the grill and, moving forward slowly, let the dough slide off as you bring the cookie sheet toward yourself.
-Cooking pizza on the grill is fast. Only about 3 minutes per side. Have your toppings ready to go and easily accessible so when you flip the crust after 3 minutes, you can quickly top your pizza(s) and get the cheese to start melting without burning the bottom of the pizza.
Tips for cooking pizza in the oven:
-After stretching-out the dough to fit your baking pan, cookie sheet or pizza stone, cook the dough alone for around 2-3 minutes so it will be cooked through underneath all your yummy toppings.
Click here for a link to the various pizza recipes I've shared so far. And, stay tuned for a new pizza recipe that is coming SOON!
Happy Pizza Making!
Tags: arugula, basil, butternut squash, chives, corn, leafy greens, Meatless Monday, onions, pizza, ricotta, rosemary, summer, tomatoes
« Previous Book Review: End of the Rainbow Fruit Salad Mini Tomato & Corn Salad Pizzas: (Meatless) Monday Meal Next »