Print This Post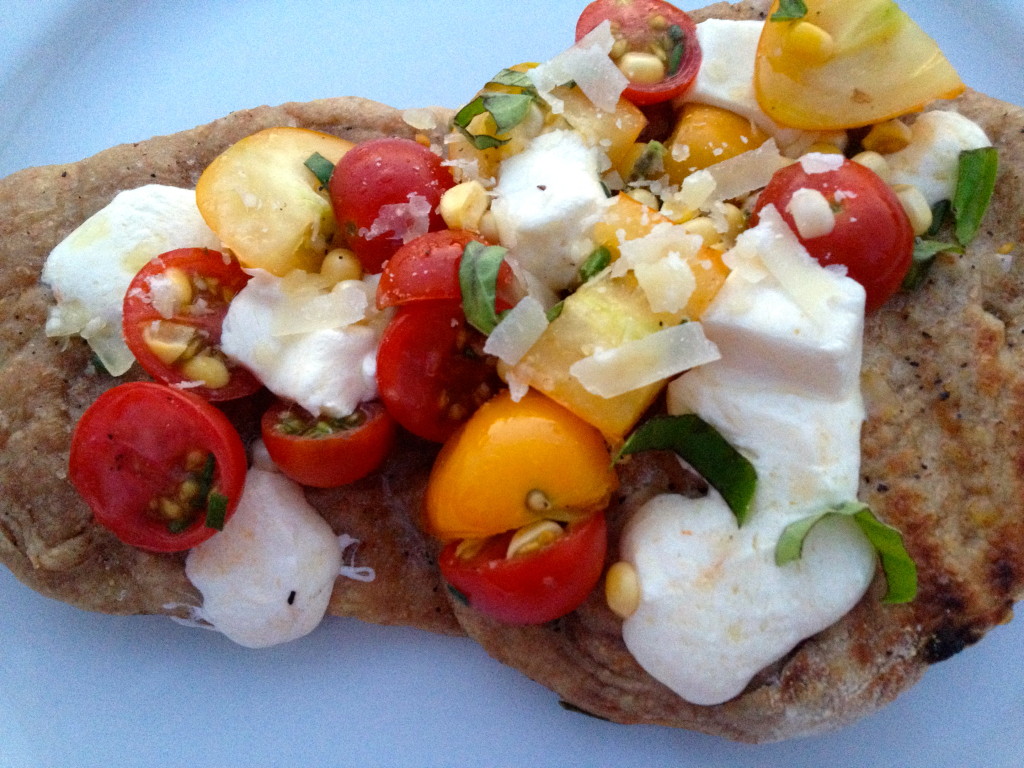 This summer, my husband and I have been on another pizza kick. I've had such fun playing around with the different vegetables available at the farmers market, and today I'm excited to share my favorite pizza recipe of the summer (so far):
Tomato & Corn Salad Pizza (Grilled)
Things to know about this recipe:
-We've been taking advantage of the warm weather and using our outdoor grill. If you don't have access to a grill, there is a link below the recipe for and oven friendly version.
-Also, it is waaaaay easier (for us) to flip two to four smaller pizzas than one  large pizza. I suppose I could buy one of those cool huge spatulas the restaurants use but I'm still pretty sure that while attempting "the flip," the pizza would end up either on the floor or somehow smashed inside the grill.
Are you new to cooking pizza at home and want to learn some tips before you start? Click here for a list of tips and suggestions for using fresh pizza dough.
Tomato & Corn Salad Pizza (Grilled)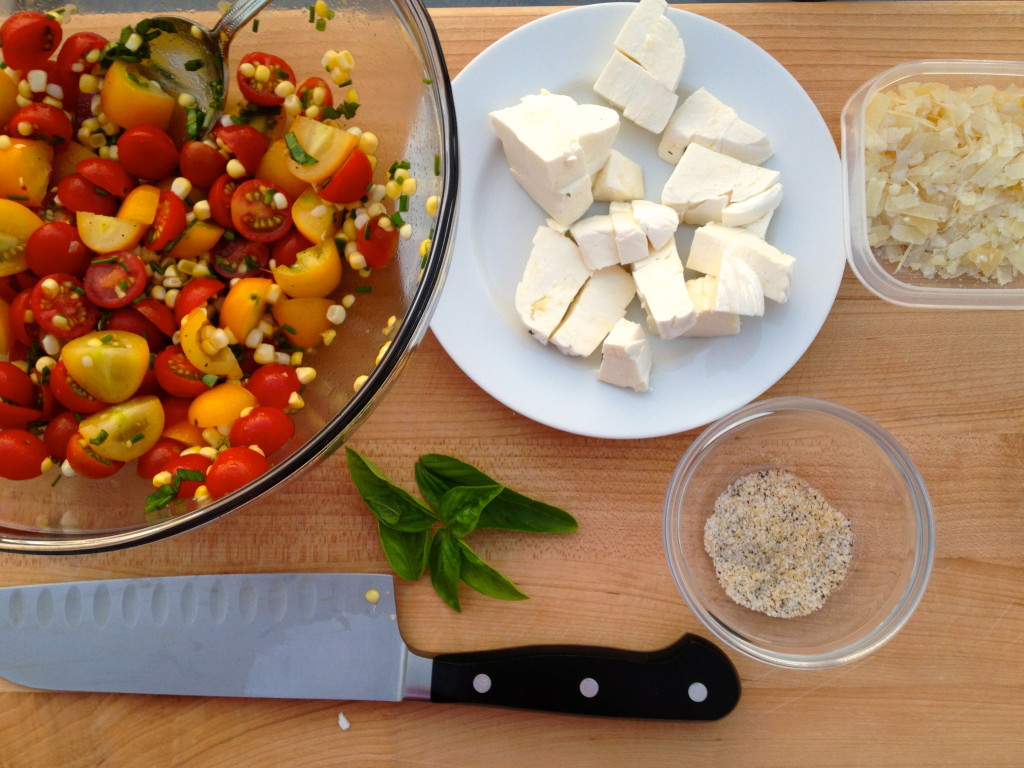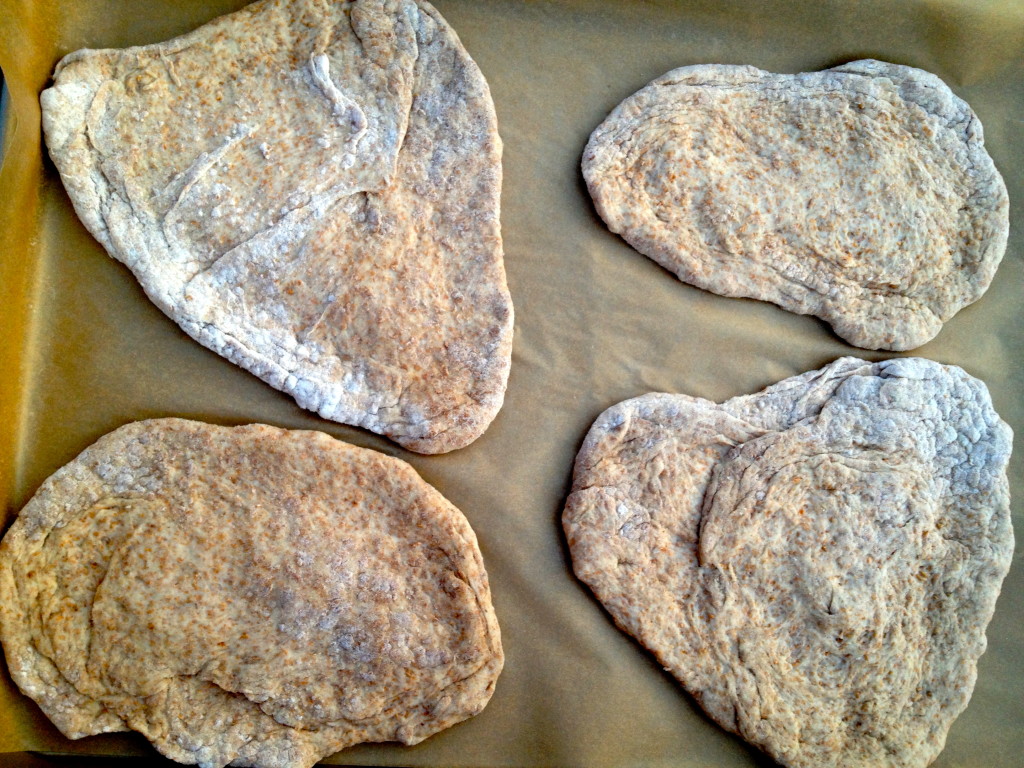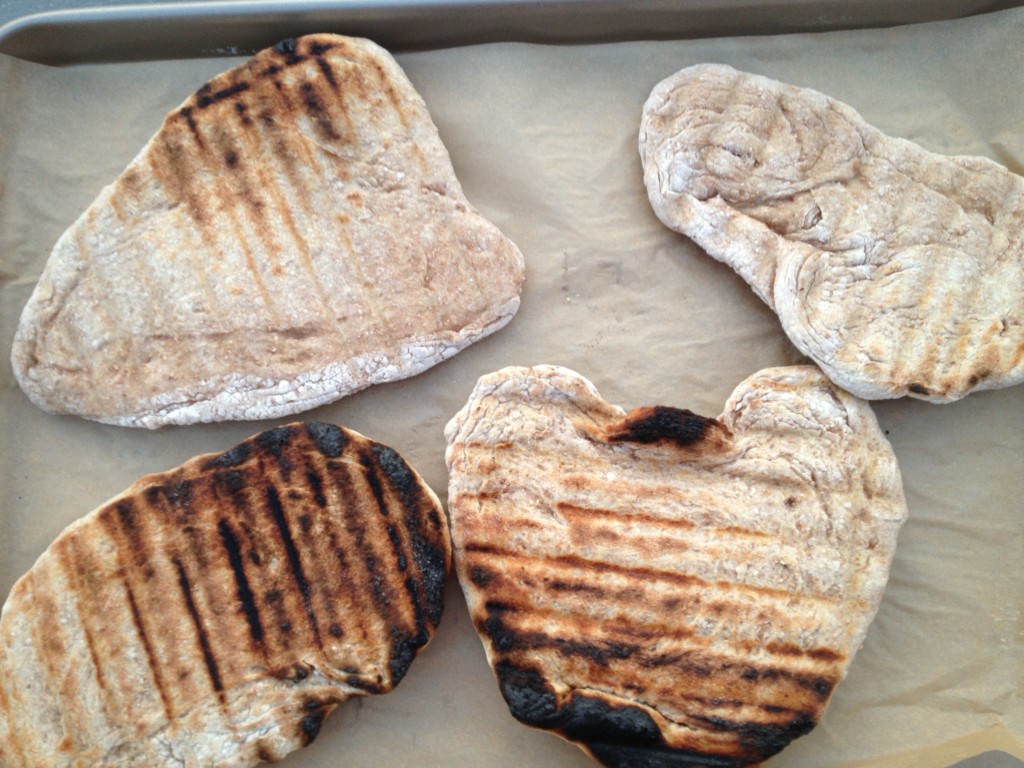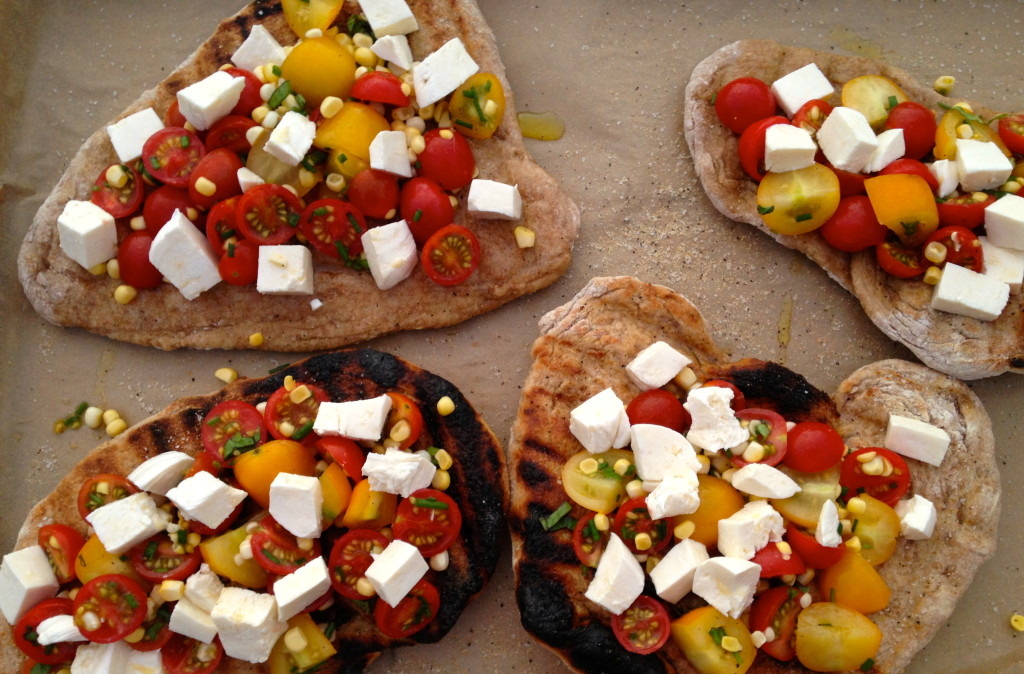 Ingredients:
-¾ pint tomatoes (I used a mix of red cherry tomatoes & yellow grape tomatoes)
-Kernels from 1 ear of corn, raw
-Roughly 2 teaspoons chives, finely chopped
-Roughly 2 teaspoons basil, finely chopped and divided into 2 piles
-4 ounces fresh mozzarella, cut into ½-inch chunks
-About 2 ounces parmesan cheese, grated or shredded and divided into 2 piles
-Olive oil, to taste
-Spice mixture of 1 part salt, 1 part ground black pepper and 2 parts garlic powder
-Red pepper flakes, to taste (optional)
-1 large whole wheat pizza dough (around 1⅓ pounds), at room temperature
Preparation:
Prepare the grill:
Brush the grates with olive oil and heat the grill to medium heat.
Prepare the salad:
Slice tomatoes into halves or quarters depending on how large their size and add them to a large bowl. Add the corn, chives, 1 pile of basil, 2 pinches of the spice mixture and oil. Mix gently, taste, adjust seasonings and set aside. Mix once before topping the pizzas.
Prepare the dough:
Divide the dough into 4 equal parts. I find that a good pizza cutter makes all the difference for this process. On a surface that is lightly floured, roll, stretch or flatten out 4 individual circles. Mine don't come out to be perfect circles-some are more triangular or rectangular but they taste just as good. Transfer the individual pizzas to a baking sheet lined with parchment paper.
Grill the pizzas:
Place each pizza on grill one at a time and cook for 3 minutes. Remove the pizzas and place them on the baking sheet, grilled side up. Top each pizza with a bit of olive oil and a pinch or 2 of the spice mixture. Top each pizza with ¼ of the tomato mixture and ¼ of the mozzarella chunks. Sprinkle parmesan over each as well.
Carefully, transfer each pizza back onto the grill and cook for an additional 3 minutes. Remove the pizzas, top them with a bit more olive oil, the remaining parmesan cheese, basil and red pepper flakes if desired.
Enjoy!
Here's the recipe for this pizza using an oven.
You may be wondering where the photos of Eliana enjoying this A-MA-ZING pizza went? Well, there are none. Eliana never had a chance to taste this pizza because her parents decided to eat the whole thing.
Whoops!
Luckily for Eliana, tomatoes and basil will be in season for a bit longer so I will have many opportunities to make this pizza again.
Happy Cooking! 
Tags: basil, chives, corn, leafy greens, Meatless Monday, mozzarella cheese, parmesan cheese, pizza, summer, tomatoes
« Previous Tips for Making Pizza with Fresh Dough We WON!!!! Next »