Print This Post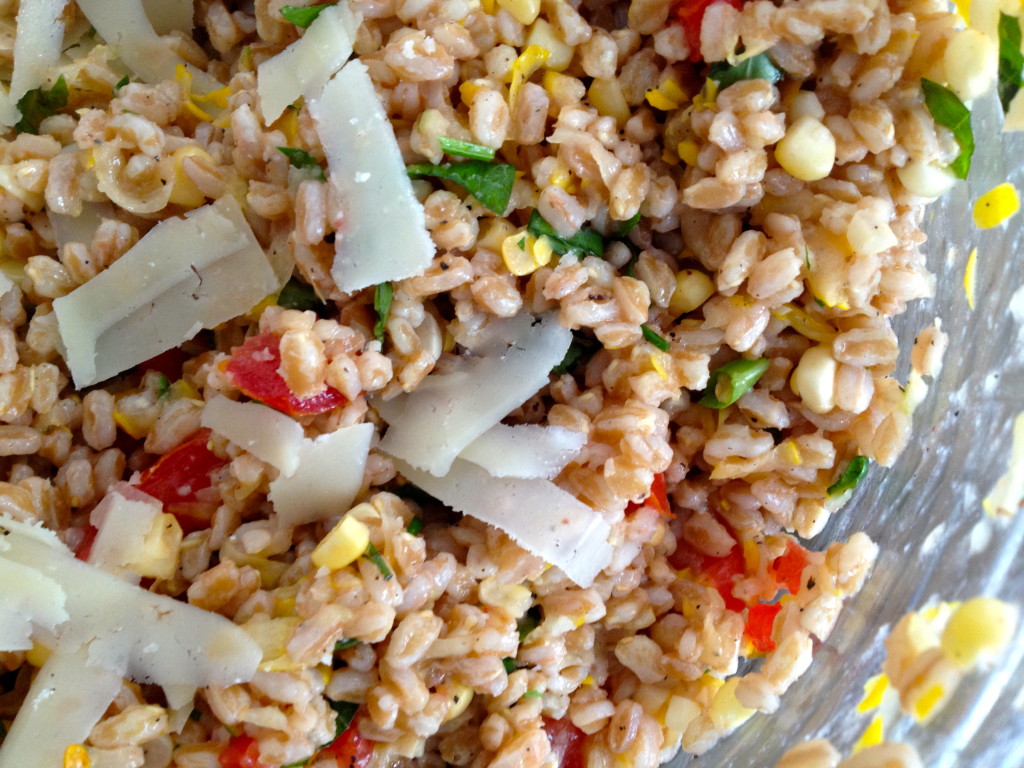 Farmers Market Farro
Ingredients:
-1½ cups uncooked farro
-2¼ cups water with a couple pinches of salt added
-1-2 tablespoons reserved cooking liquid from the farro*
-1-2 ounces Locatelli cheese, shaved (Parmesan is good here, too)
-1 summer squash, grated
-Kernels from 1 ear of corn
-1 tomato, chopped
-1 ounce greens, finely chopped (I used dandelion greens)
-A handful of fresh herbs, finely chopped (I used basil, parsley and chives)
-1 tablespoon olive oil
-½ teaspoon salt
-¼ teaspoon pepper
-¼ teaspoon garlic powder
-Red pepper flakes, to taste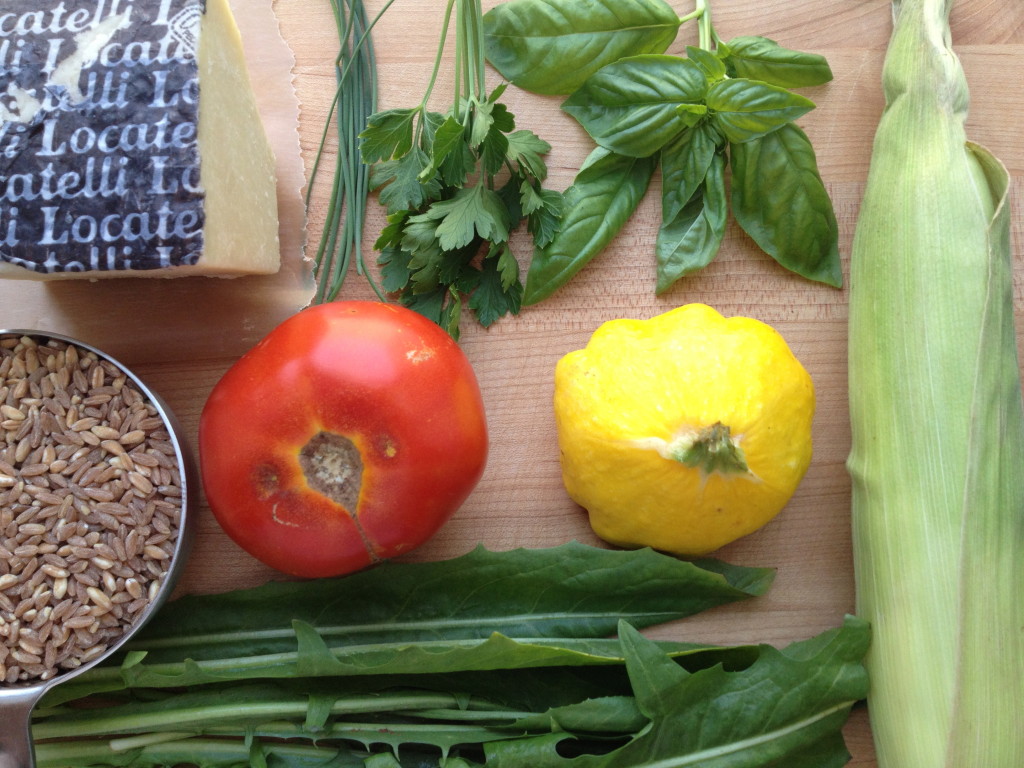 Preparation:
Put farro and salted water into a lidded saucepan and bring to a boil. Stir once and reduce the heat to simmer. Simmer the farro, partially covered, for 25-30 minutes until it is chewy. Stir occasionally.
While the farro cooks, prepare the vegetables, herbs and cheese. Mix all the spices together in a small dish. Set aside.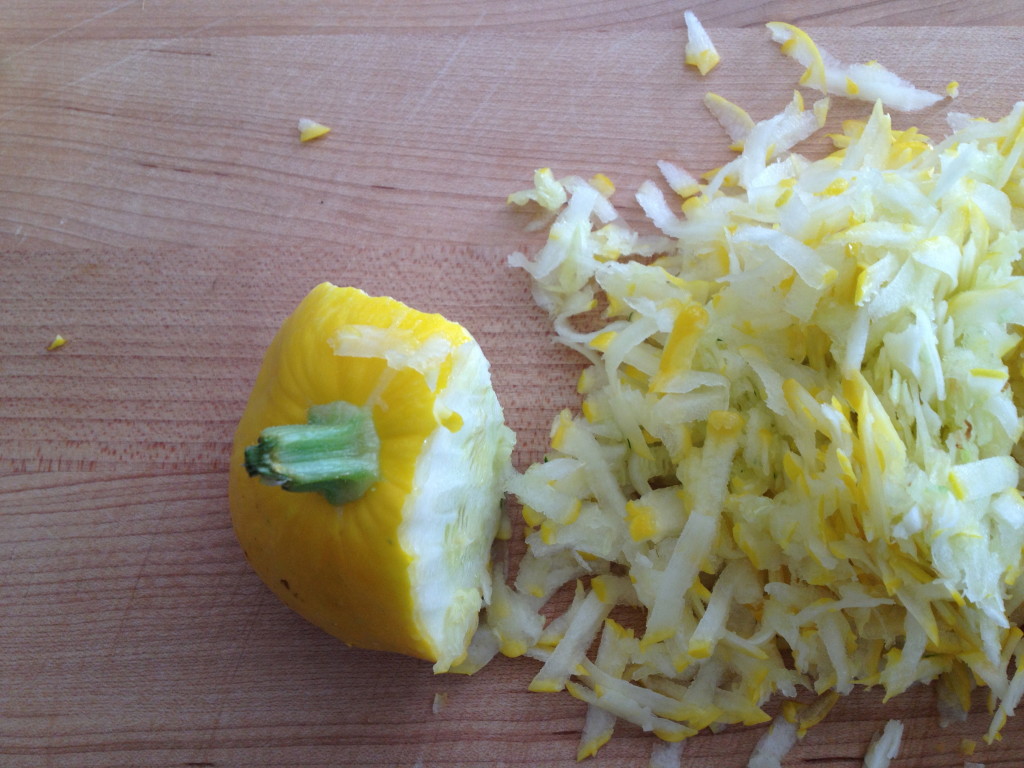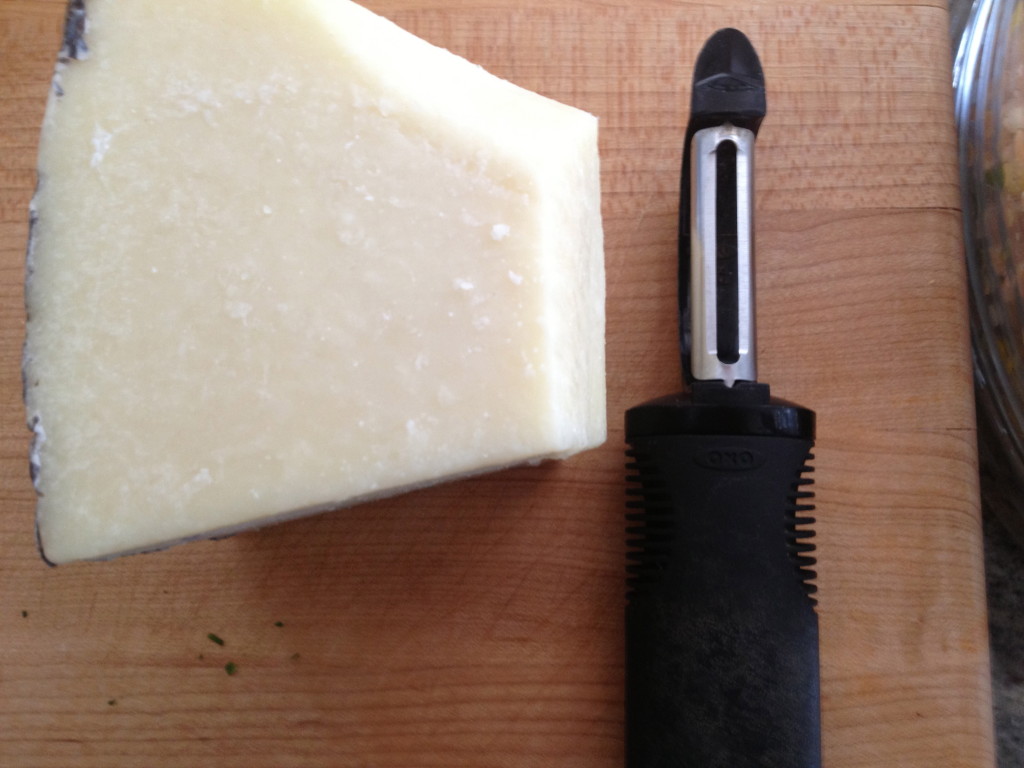 Once the farro is cooked, place a strainer over a large bowl and carefully pour the farro and cooking liquid into the strainer. Remove the liquid to a mug and set aside.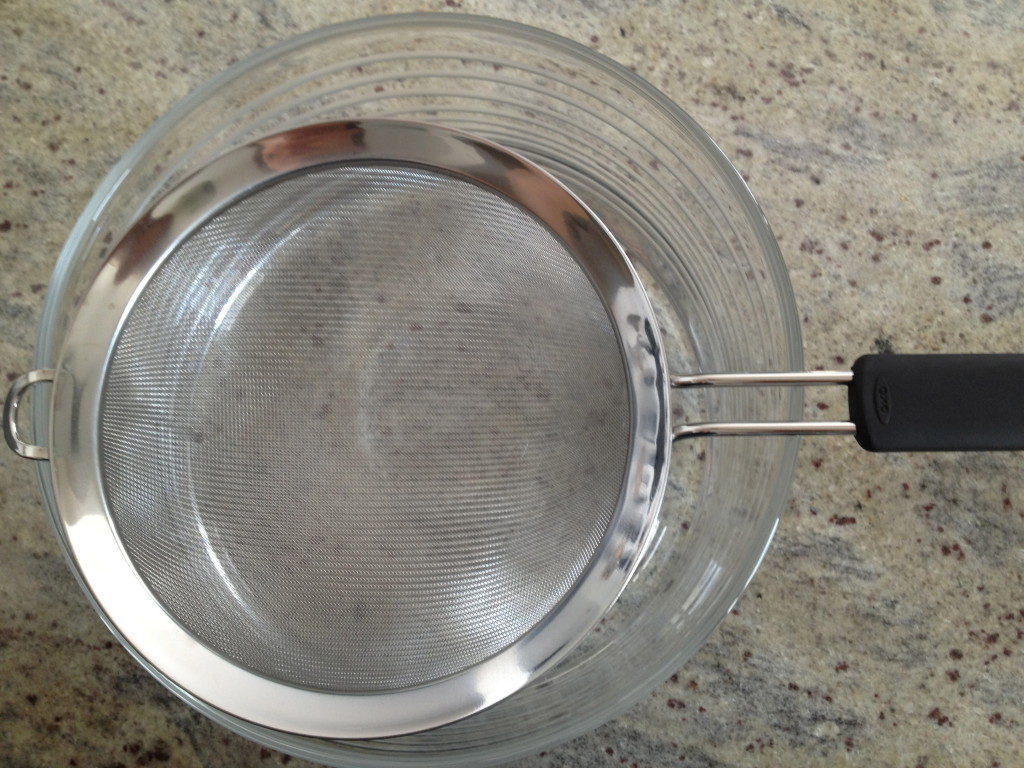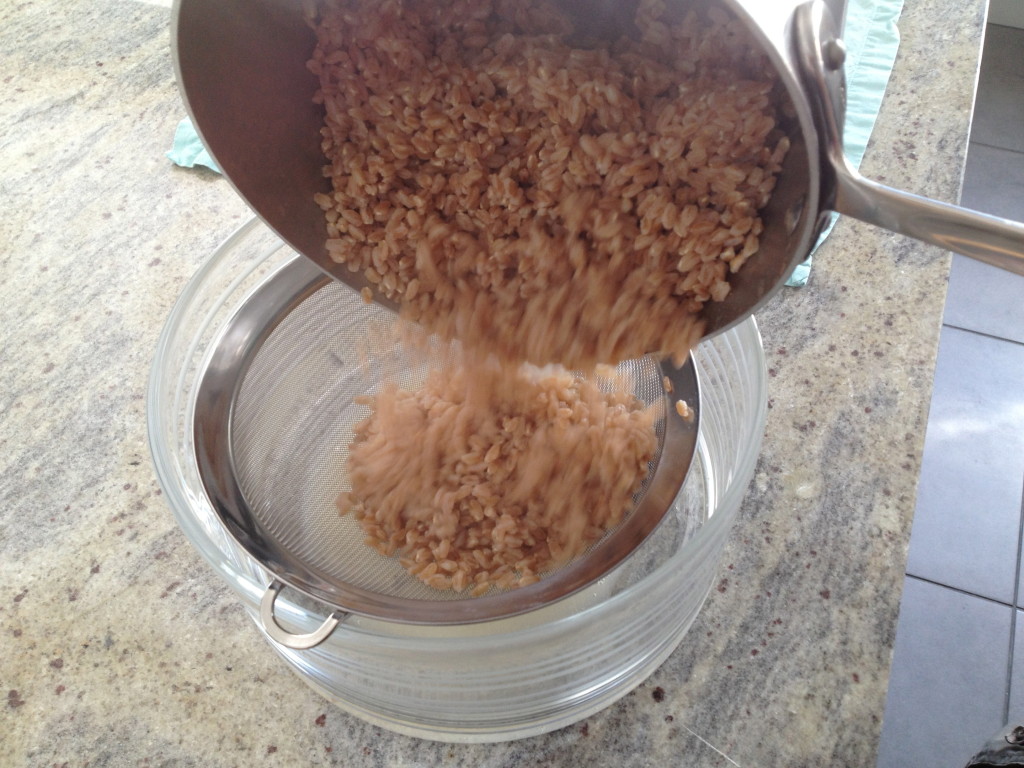 Pour the farro into the bowl and add the corn, squash and tomato. Add the spices, then the oil and reserved cooking liquid and mix. Add the herbs and greens and gently mix again.
Taste, adjust seasonings and amount of oil and cooking liquid as desired and serve topped with shaved cheese.
*You can also use the reserved cooking liquid and/or cooked farro in vegetable purées like this Carrot, Onion and Farro Purée. It will add fiber, protein, magnesium and B vitamins. Add the liquid and/or cooked grains to the vegetables you're going to purée 1 teaspoon at a time until a desired consistency is reached.
Eliana was a fan. She LOVES farro. So much that she wakes up from a nap and asks for it so she's usually pretty excited about any dish that contains farro. Love my little foodie nerd. ♥
I think she was also into her "Goldilock's" style seating during this meal.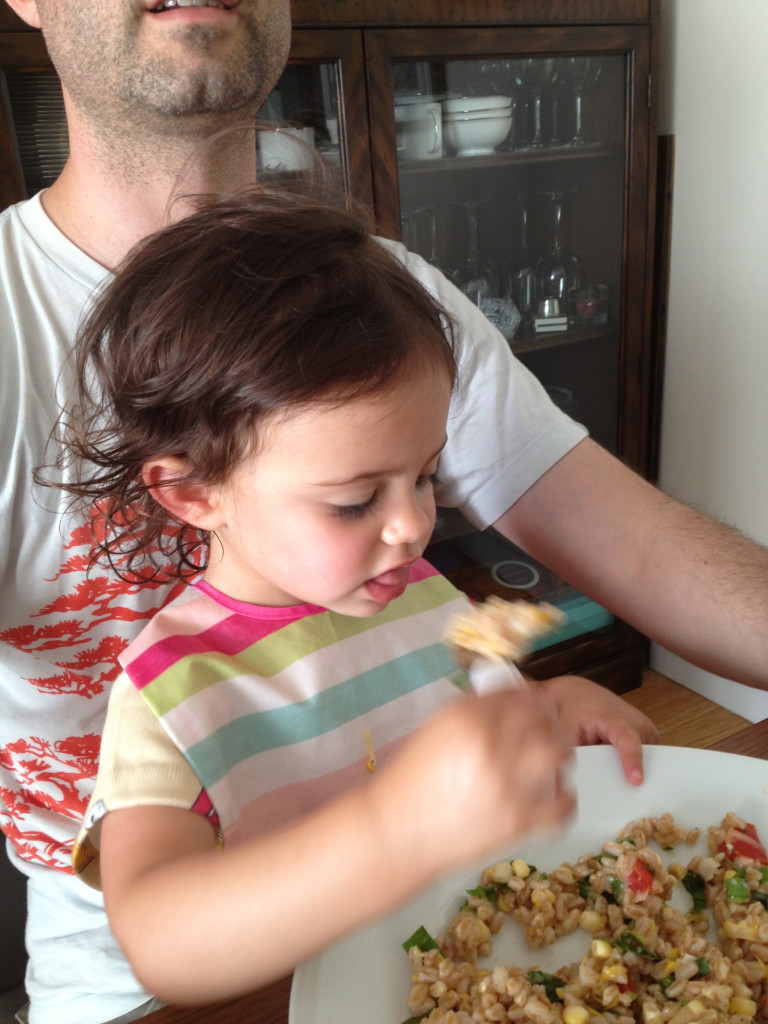 Happy Cooking!
Tags: basil, cayenne pepper, chives, corn, dandelion greens, farro, leafy greens, locatelli cheese, Meatless Monday, parsley, summer, tomatoes, yellow squash
« Previous Strawberry Kale Basil Purée Please, please, please vote for teeny tiny foodie! Next »