Print This Post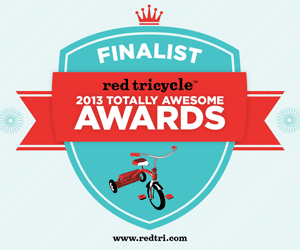 Hi Everyone!
I just got word that teeny tiny foodie is a TOP 3 FINALIST for The Red Tricycle Totally Awesome Awards in the category Best of the Web Recipes for the Whole Family!!!!!
(Top 3? Holy Sh*t!!!!!)
Please, please help us win by voting for us from all available email addresses and spreading the word to your friends and family who you think might both like teenytinyfoodie.com and want to vote for us.
Below is the link to vote or you can use the badge to the right that says, "Vote For Me."
Thank you, thank you, thank you. NONE of this would be happening without YOU and that literally brings tears to my eyes. ♥ Literally. Like it's now hard to type because I'm a crying, snotting sap who can't even believe that there are that many people out there who love and believe in teeny tiny foodie and this little dream of mine.
Sniff.
Here's the link: http://awards.redtri.com/2012/best-of-the-web-recipes
Love,
Jory
« Previous Farmers Market Farro: Monday Meal Simple Cherry Purée Next »