Print This Post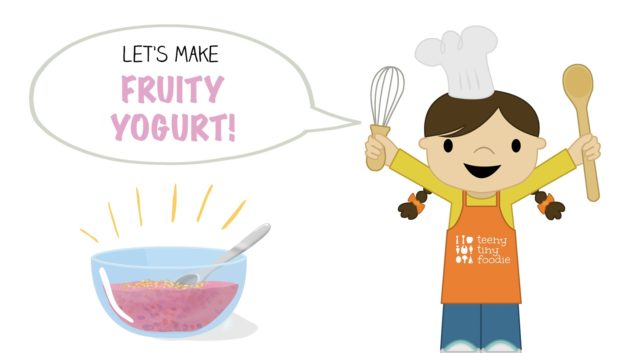 With summer in full swing and hot days upon us, it seems like a great time to share our latest Toddler Recipe. Let's Make Fruity Yogurt is a yummy, refreshing recipe to have for breakfast, lunch or a snack on a hot day. I love that this recipe can be customized with any fresh or frozen and thawed fruit your little chef wants. I made this the other day in a cooking class with a bunch of cute little campers and we used fresh strawberries. The next day, Eliana and I made a batch for her to bring for lunch at her camp using frozen pomegranate seeds that we thawed overnight in the refrigerator. The fruity possibilities are endless! What will your little chef decide to use?
Before I go, I need to share another reason I love this recipe. Once I started to read food labels more closely, I realized that yogurt is one of the many foods that we blindly assume is healthy, but often is not. So many of the popular fruit-filled yogurts you can find in the store, especially the ones targeted to kids, are filled with preservatives and food coloring and they are loaded with sugar. Read more about this in the "grown-up version" of this recipe called Fast Fruity Yogurt. I hope that this recipe inspires you and your little chef to come up with your own healthier version of a fruity yogurt.
Don't forget that you can print this recipe for free using the "Print This Post" button in the top right corner.
Happy Cooking with Kids!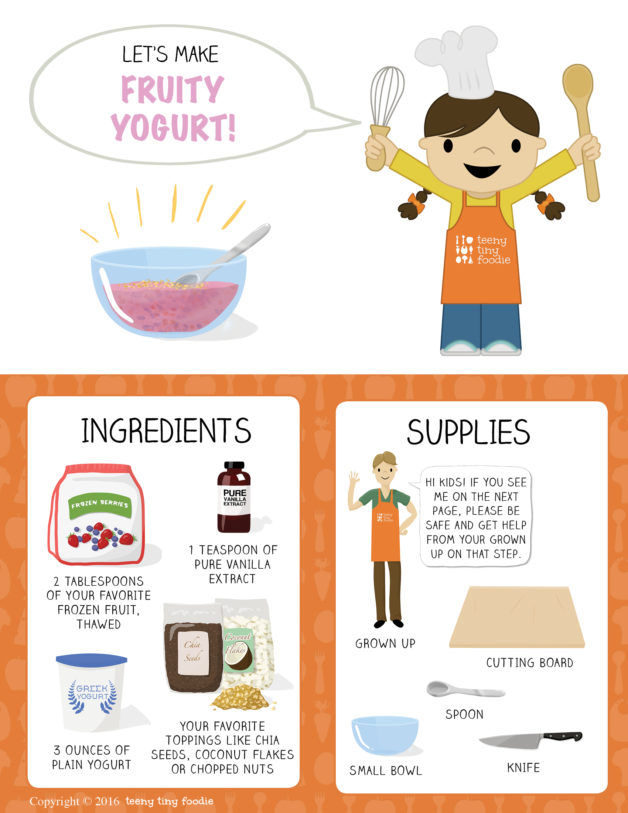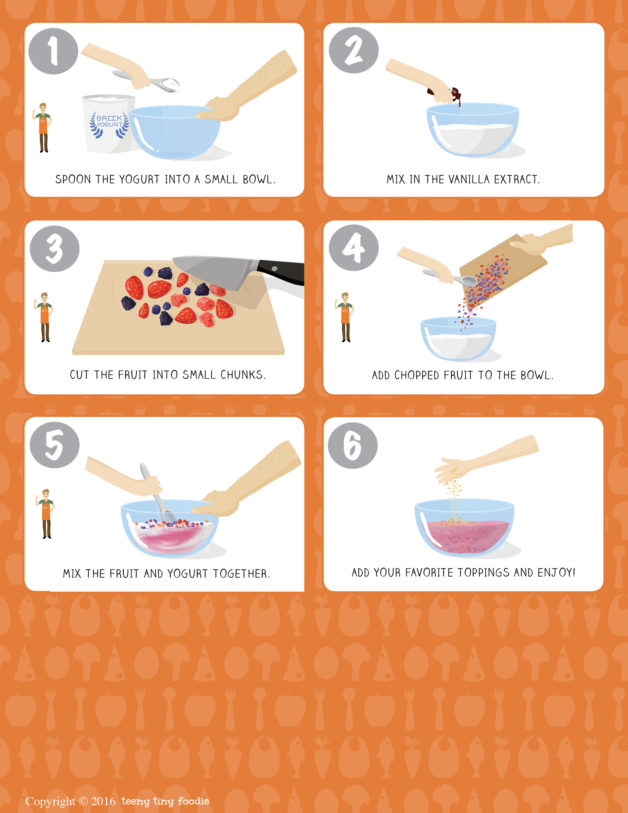 Tags: 9-12 months, baby and family, creatingateenytinyfoodie, Kids Cook, Meatless Monday, Toddler Recipes
« Previous Let's Make Mini Pizzas: Toddler Recipe Let's Make Corn and Tomato Salad: Toddler Recipe Next »