Print This Post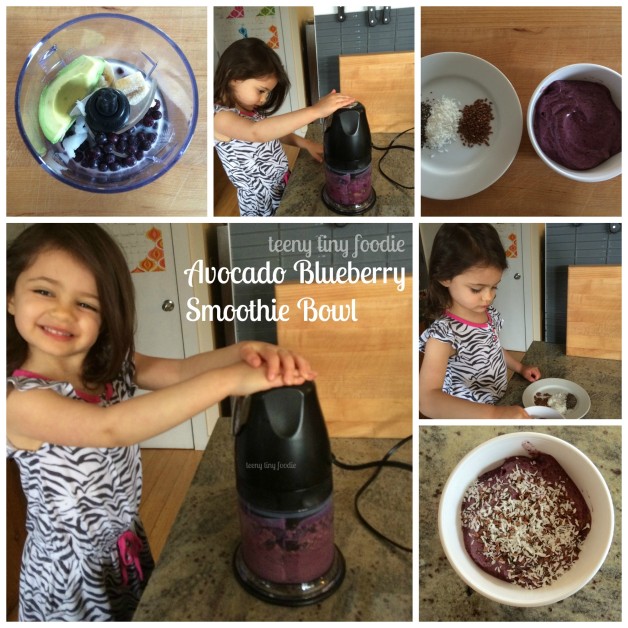 As a busy mom, it's important to me to have a few recipes up my sleeve that make it quick and easy to feed myself and my family a breakfast or snack that is packed with healthy goodness. Smoothies are a perfect example—they are delicious, filled with fruit and veggies and can be on the table in minutes. For this Blueberry Avocado Smoothie Bowl, I put together ingredients that contain cancer-fighting antioxidants and healthy fats that promote heart health and reduce blood pressure. To Eliana, this is a delicious breakfast that feels like she is eating ice cream. To me, it's a surefire way to fill her growing body with something nutritious.
Besides being a quick, nutritious breakfast or snack, I love smoothies for the following reasons:
1. They are a great way to get a kid to eat her vegetables. If you pack your smoothie with colorful fruits like berries and hints of natural sweetness from items like virgin coconut oil or pure maple syrup, your "picky eater" won't know what else (i.e., vegetables) is hiding in the frozen concoction.
2. They can be customized to your liking. Just about any fruit or vegetable can go into a smoothie. I like to use smoothies as a way to finish up the last bits of various produce hiding in the fridge or freezer. I'll throw anything into a smoothie: roasted squash, beets or sweet potatoes, raw or frozen leafy greens, and miscellaneous bits of apples and other fruits, too. You can play around with different combinations to see what your family likes best.
3. They are healthier than juices because you consume the entire piece of fruit or vegetable. By blending the entire fruit or vegetable into a smoothie, you ingest not only the vitamins and minerals in the flesh but also the fiber in the skin or peel.
4. Kids can help make them. Research shows that when kids help out in the kitchen, they are more likely to consume what they help prepare and are more open to trying new foods. A great thing about making smoothies is that kids can basically make the whole thing with minimal support! They can fill the blender alone (just make sure their little fingers avoid the blade inside). Some kids might need help putting on the top but chances are they can push the buttons alone, too.
For an illustrated recipe for a smoothie that your little kitchen helper can follow, click here.
Blueberry Avocado Smoothie Bowl
Yields 1 toddler serving
Ingredients:
-⅓ avocado
-¼ cup frozen blueberries
-1½ ounce unsweetened almond milk
-2 1-inch pieces of frozen banana
-½ teaspoon virgin coconut oil
-½ teaspoon pure maple syrup
-Optional toppings such as unsweetened coconut flakes, chia seeds, sliced almonds, or flax seeds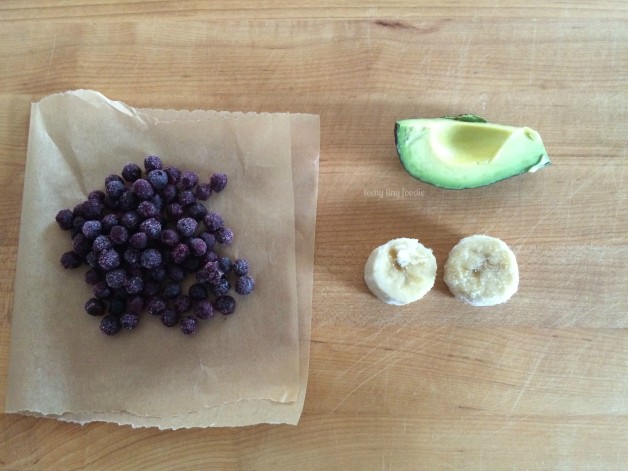 Preparation:
Place all ingredients except toppings into a blender and puree until smooth. Taste and adjust flavors as desired.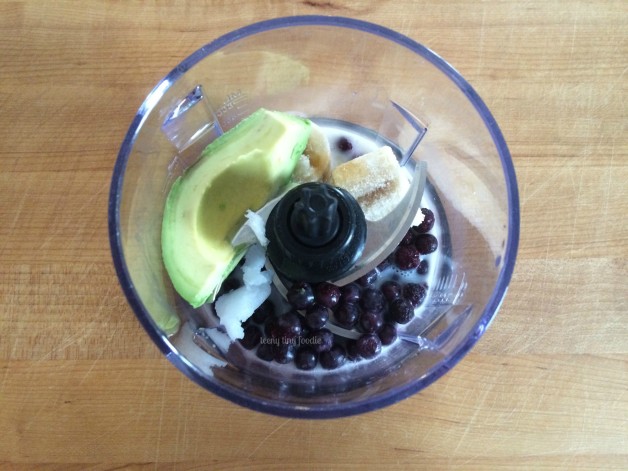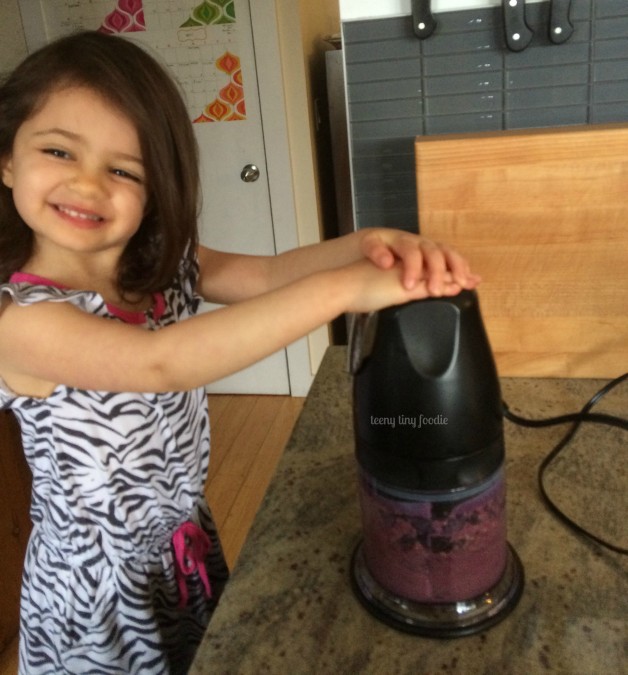 Top with your favorite toppings and enjoy.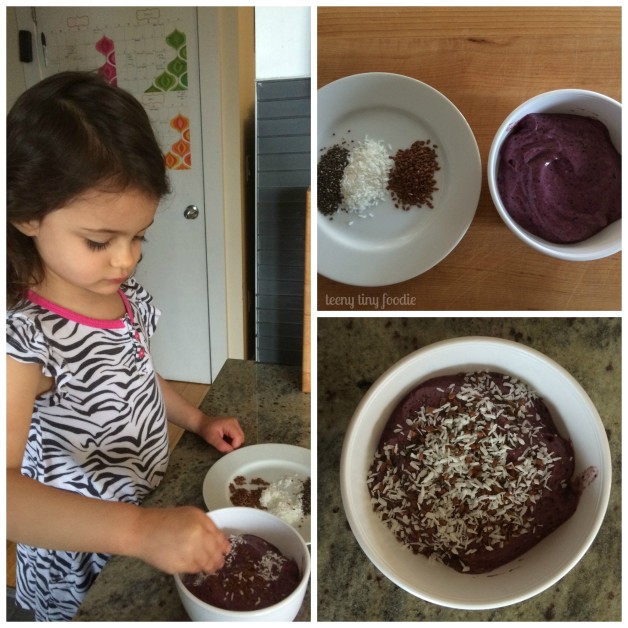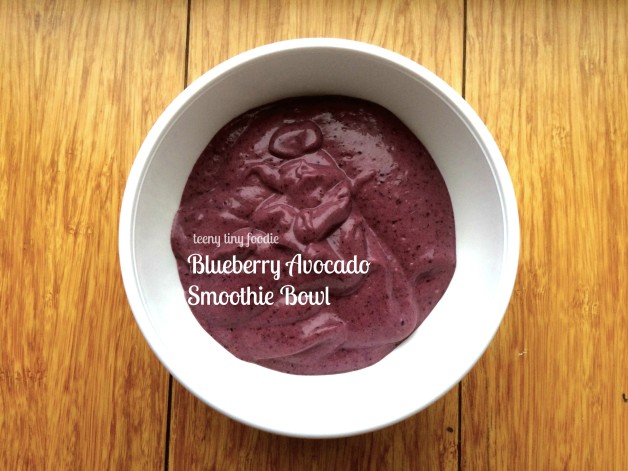 Happy Cooking!
This post originally appeared on Beyond Mom. Check out the site for events, mixers and community building activities for NYC moms.
Tags: almond milk, avocado, bananas, blueberries, coconut oil, Kids Cook, maple syrup, Meatless Monday, milkshakes and smoothies, vegan, vegetarian
« Previous Let's Wash Our Hands: Toddler Recipe Big Changes for the teeny tiny foodie kitchen! Next »