Print This Post
Let's Wash Our Hands is our newest Toddler Recipe created just for kids to follow with minimal support of a grown up. I know what you're thinking: washing your hands isn't a "recipe", so what's up?  We created this recipe because clean hands are a chef's most important tool. When our teeny tiny sous chefs are helping us in the kitchen, it's especially essential that they have extra clean hands. Just think for a moment about all the things those teeny tiny hands touch in the span of a few minutes. Kind of gross, right? Yeah, those little hands need a good scrubbing!
So go ahead and print this recipe (use the "Print This Post" button in the top right corner) and put it up next to the sink so your kitchen helper's most important tool can be ready to cook whenever you are.
Want to know more about kitchen safety? Read this post and visit our YouTube channel for a video about washing your hands.
Happy Cooking!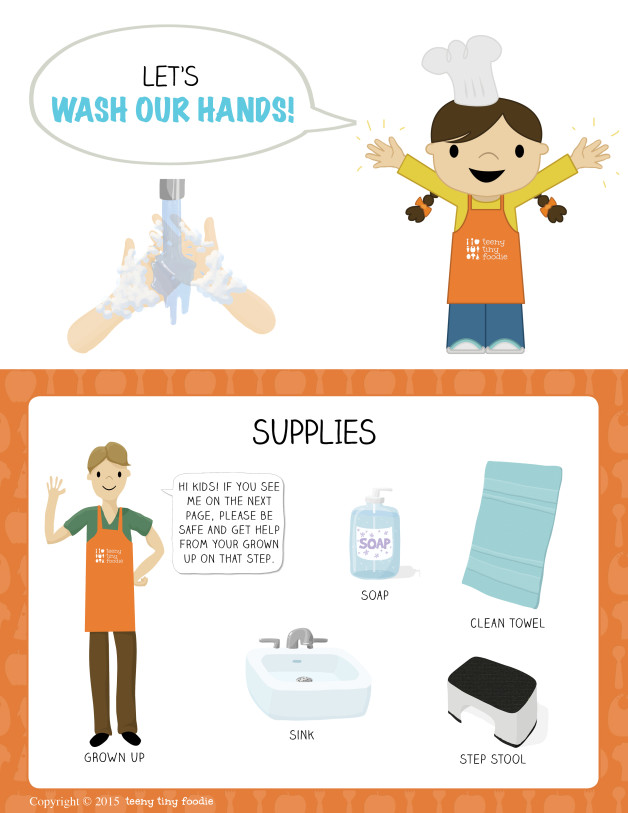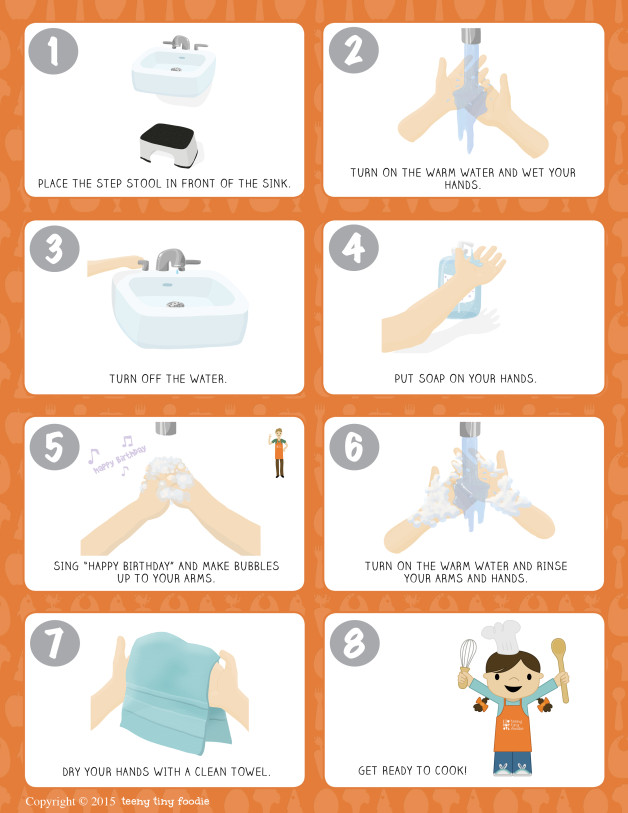 Tags: Kids Cook, kitchen safety, Meatless Monday, Toddler Recipes
« Previous 2 Minute Tips with teeny tiny foodie: How to Squeeze a Lemon Blueberry Avocado Smoothie Bowl: {Kids Cook} Monday Meal Next »