Print This Post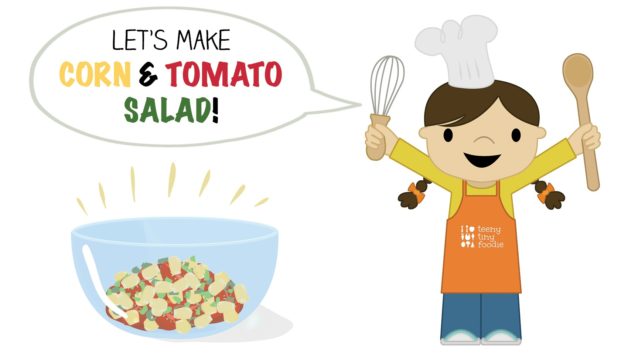 Today we are sharing our latest Toddler Recipe written just for kids. The other day I was at the farmers market and saw tons of corn and tomatoes and thought, it's time to make this salad! Eliana made herself a batch of this salad today. I helped by cutting the kernels off the corn cob and mincing the herbs but she did the rest!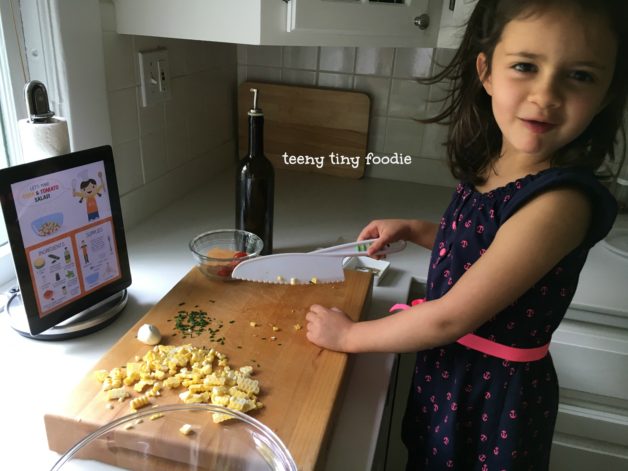 This recipe is a favorite among kids and grown ups. Enjoy it as stated in the recipe as an accompaniment to a meal, bulk it up with some chickpeas for a main course or turn it into a delicious pizza.
Without further ado, here's Let's Make Corn and Tomato Salad!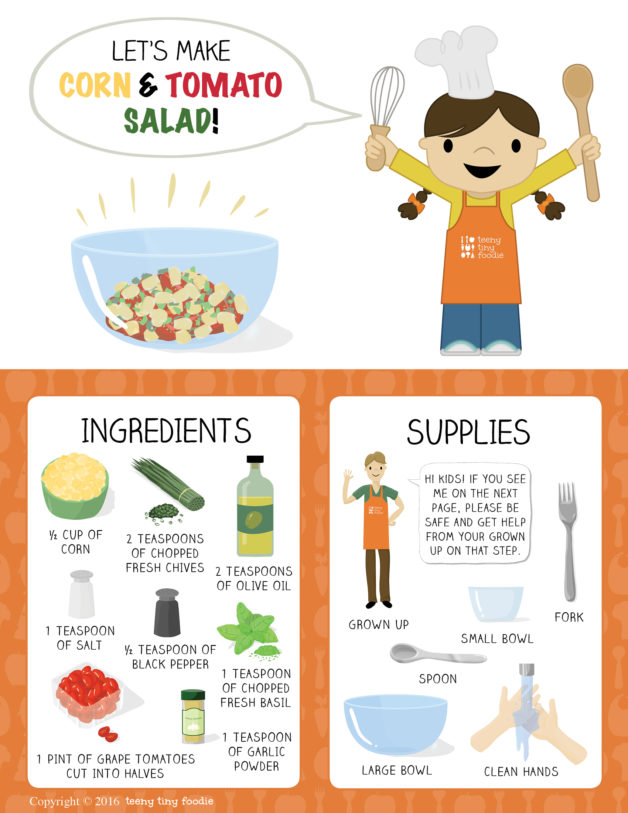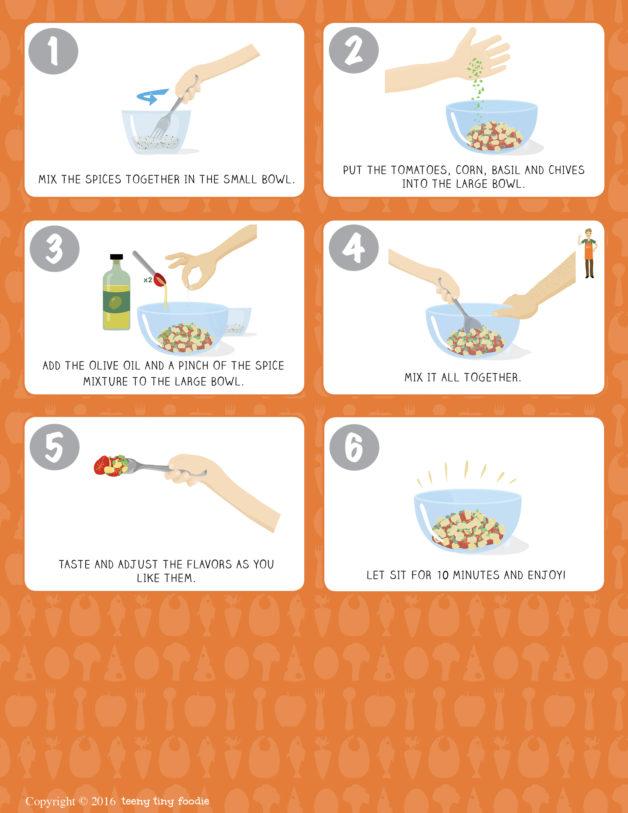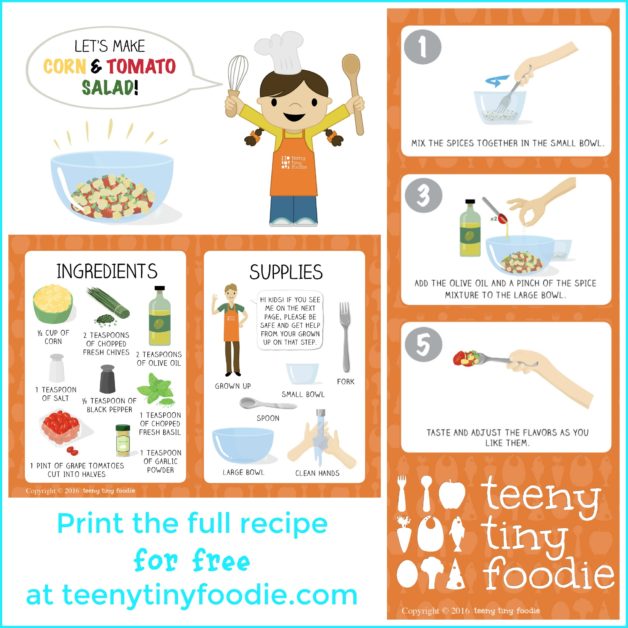 Don't forget that you can print this recipe for free using the "Print this Post" button on the top right.
Happy Cooking with Kids!
« Previous Let's Make Fruity Yogurt: Toddler Recipe Cereal Parfaits: {Kids Cook} Monday Meal Next »