Print This Post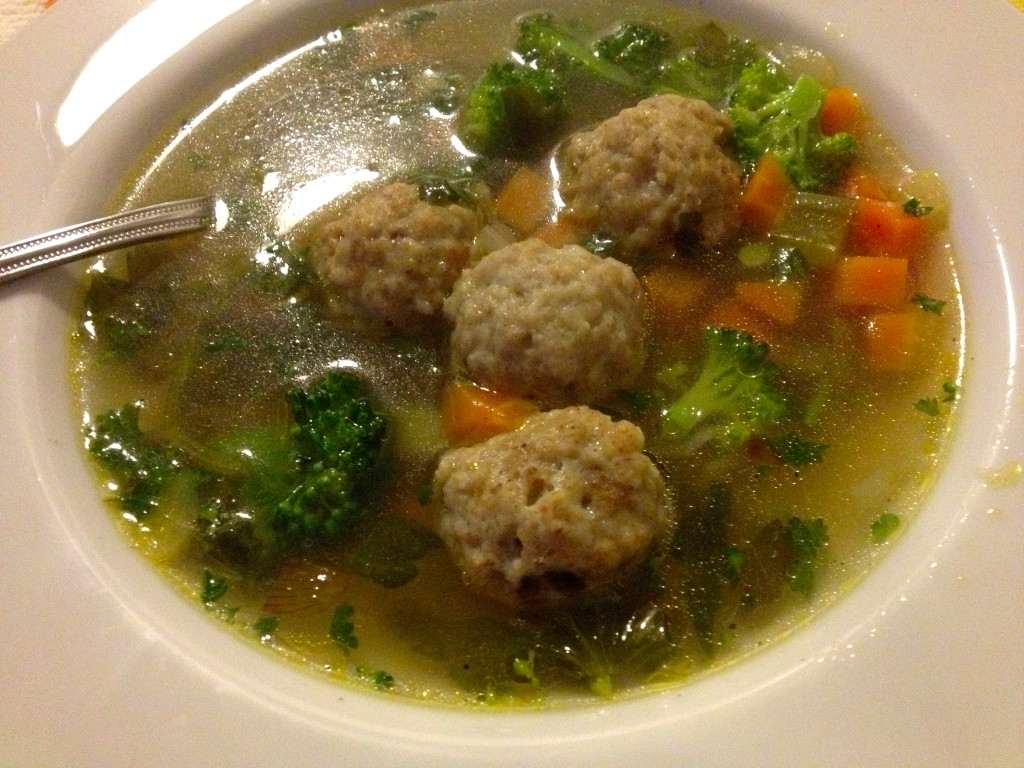 To me, matzoh ball soup is the ultimate comfort food. It makes me think of home and just thinking about it makes me feel better when I'm sick. Growing up, my mom made matzoh ball soup pretty regularly and I've been eating it for as long as I can remember. For years, I too have made matzoh ball soup either on a Jewish holiday or any time I've wanted the comforts of home. But, I've always used a pre-made matzoh ball mix from a box. So, here is my debut of a recipe for homemade matzoh balls with vegetable soup. Thank you to Peter Berley for sharing the matzoh ball recipe with me and to OXO for sending me the sample tools I used, too. Please see my review of the OXO Good Grips 3-in-1 Egg Separator and OXO Good Grips Egg Beater at the bottom of the post.
I made everything from scratch, so this is a 3-part recipe. You could save time by using store-bought (organic) vegetable stock and store-bought matzoh meal. I used vegetable stock I had in the freezer and ground pieces of matzoh to make the matzoh meal.
Enjoy!
Part 1: Make the vegetable stock
Lately, I've been making vegetable stock around once a month. I buy extra carrots, parsnips, onions and garlic and make the stock when I know I'll be home for a few hours. If I'm not planning to use it over the next two days, I freeze it. For this recipe, I used vegetable stock I had defrosted overnight in the refrigerator. Here's a link to a post with the recipe I use for homemade vegetable stock.
Part 2: Make the matzoh balls
This recipe is adapted from The Book of Jewish Food by Claudia Roden.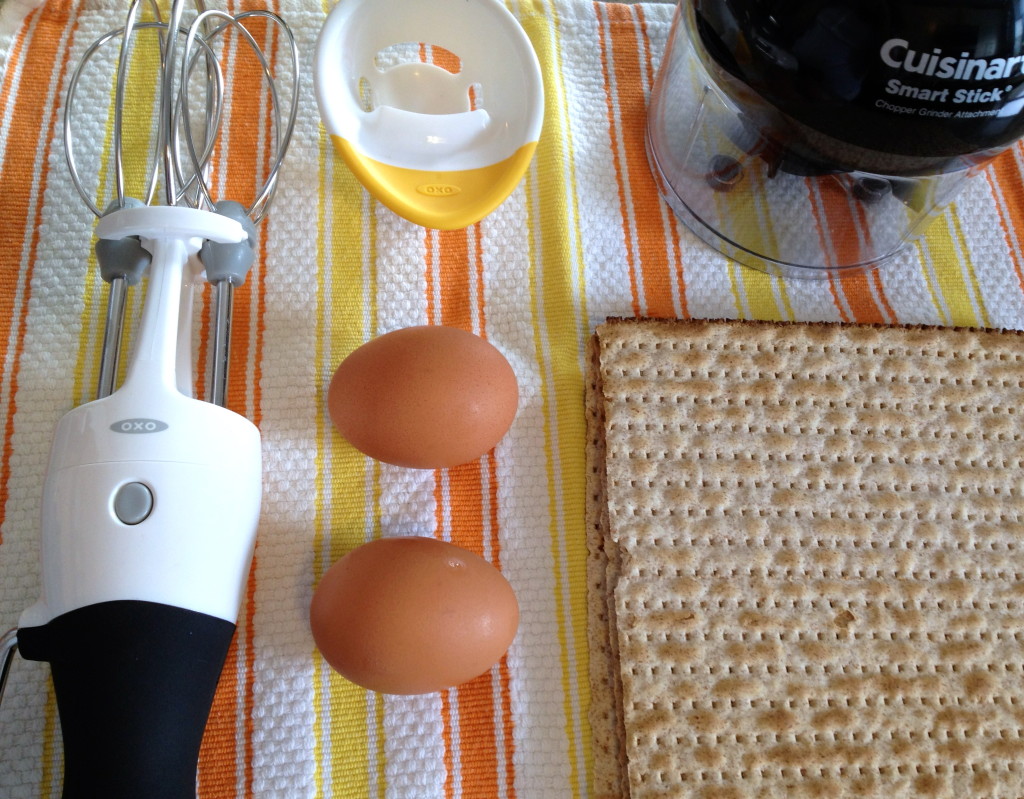 Ingredients:
-½ cup matzoh meal (I used 2 pieces of unsalted, whole wheat matzoh which I ground in the mini-food processor. Next time I'll try 1 piece of wheat matzoh and 1 piece of regular matzoh).
-2 eggs, separated into whites and yolks
-1 teaspoon of kosher salt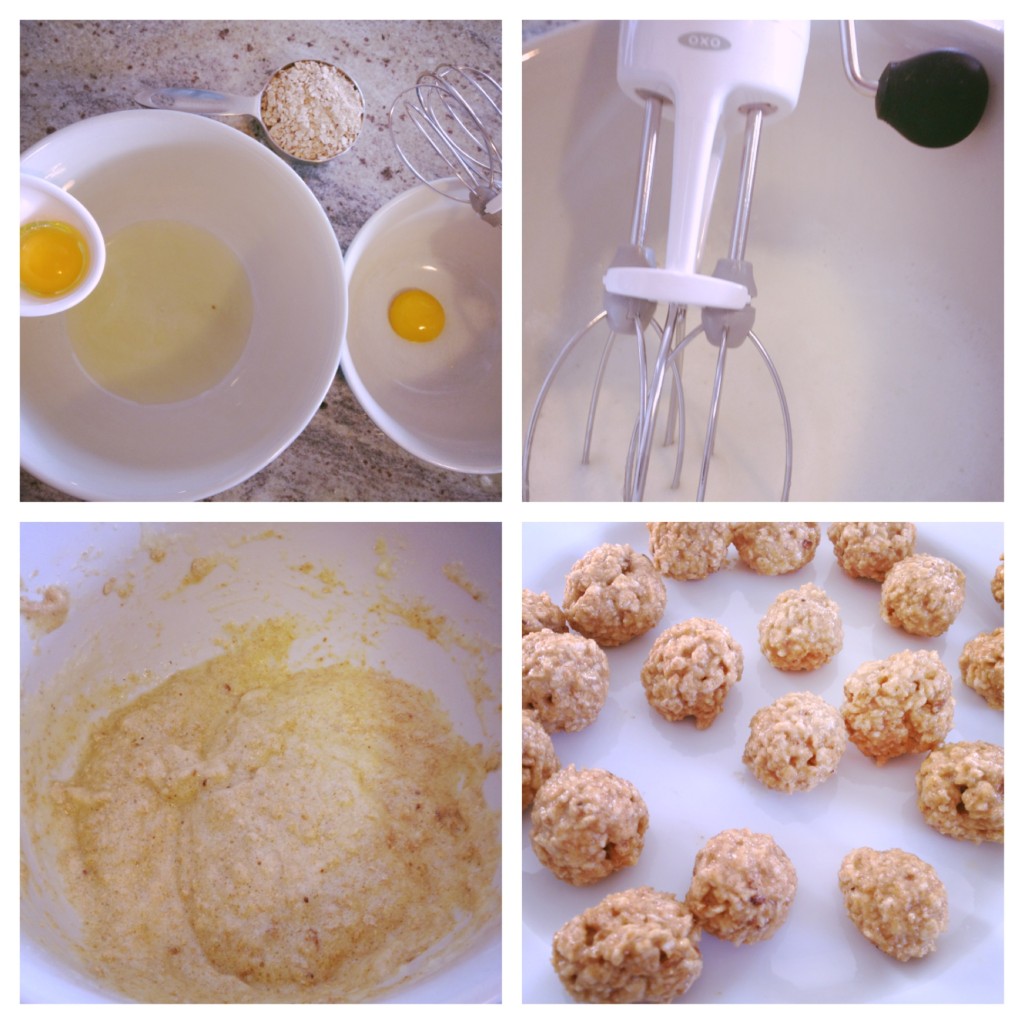 Grind the matzoh into meal and set aside. Using the OXO Good Grips 3-in-1 Egg Separator, put the egg whites into a medium bowl and the yolks into a small bowl. Using the OXO Good Grips Egg Beater, beat the egg whites until they are stiff. Using a fork, lightly whisk the yolks. Fold the yolks into the whites and add the matzoh meal and salt. Mix through. Cover and refrigerate for at least 30 minutes. I left them for around 45 minutes in order to attend to Eliana who was busy cooking up a meal of her own.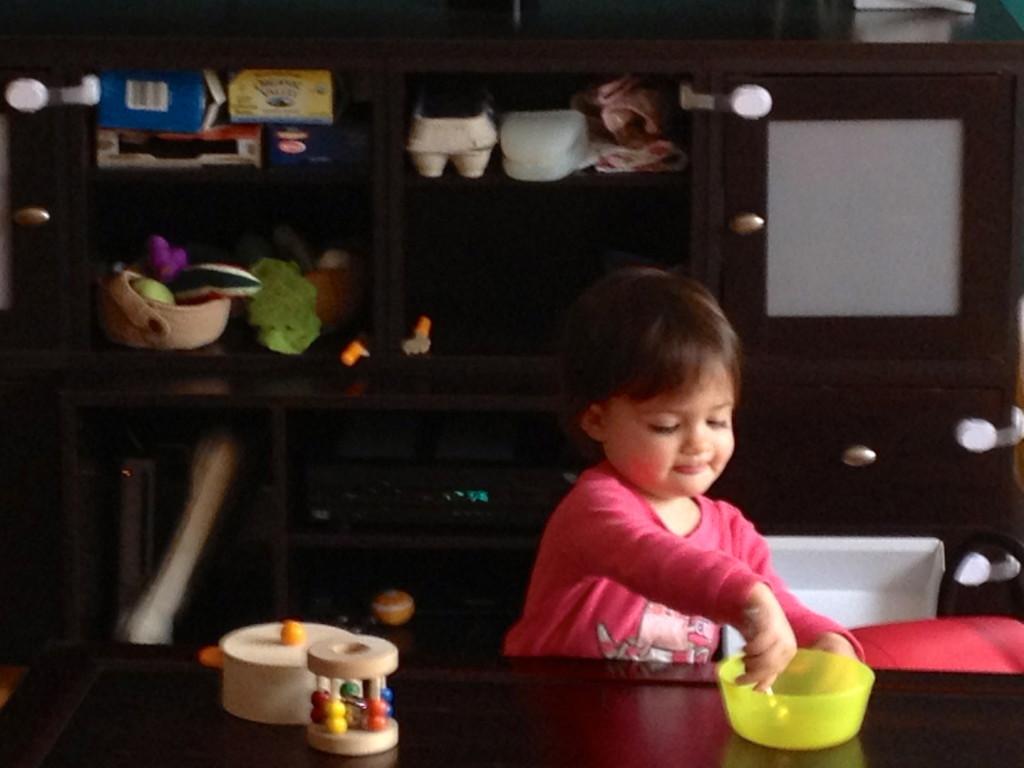 Meanwhile, boil a pot of salted water.
After 30+ minutes, remove the matzoh meal from the refrigerator and shape it into ¾-inch balls. I made around 18. Drop the balls into the boiling water and reduce the heat to simmer for around 20 minutes.
Drain the matzoh balls and set aside in a colander. Add them to individual bowls as you serve the soup. Don't add them into the vegetable soup.
Part 3: Make the vegetable soup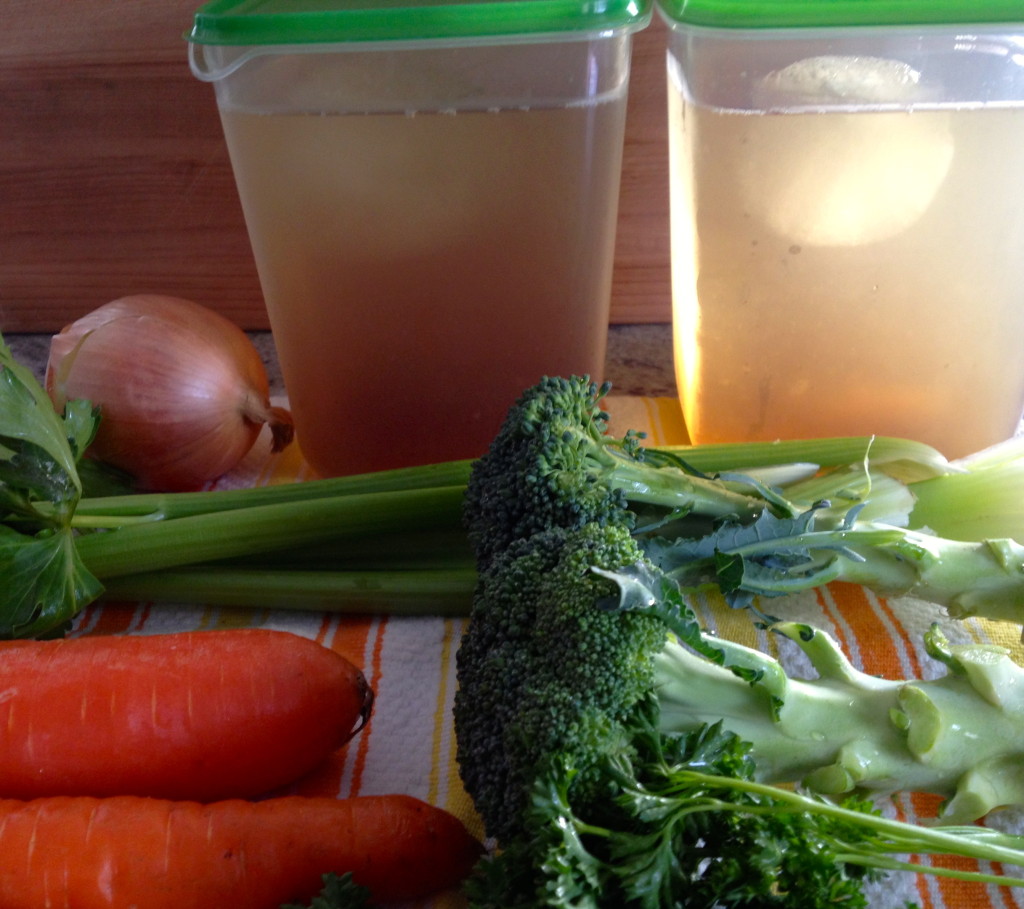 Ingredients:
-1 medium-large yellow onion, diced
-3 carrots, peeled and diced
-4 stalks of celery, including the leaves, diced
-2 small heads of broccoli separated into florets and stems, florets cut into small pieces and stems* peeled and diced
-Small handful of parsley, finely chopped
-2-3 tablespoons vegetable oil (I used safflower oil)
-10-12 cups vegetable stock
-Kosher salt and pepper to taste
In a large lidded pot, heat the vegetable oil for around 30 seconds over medium heat. Add the onions and a pinch of salt. Stir and sauté the onions until they begin to yellow-around 6 minutes. Add the chopped carrots and celery. Add another 2 pinches of salt, stir and sauté for another 5 minutes. Then add the broccoli stems. Stir.
Sauté for another 3-4 minutes then add in the vegetable stock, stir and bring the soup up to a boil. Boil for 3-5 minutes. Taste and adjust seasoning as desired.
Assemble the soup by spooning 3-4 matzoh balls into the bottom of a soup bowl. Ladle vegetable soup over the top and enjoy!
Store the matzoh balls in their own container separate from the soup.
Variations:
-Add skinny egg noodles to the soup. Cook the noodles, drain them and add them to individual bowls the same way you add the matzoh balls.
*I love to use the stems of broccoli when I cook. They can be tough, so you want to peel or cut off the outer layer on the stem using a vegetable peeler or knife.
The OXO Good Grips 3-in-1 Egg Separator and the OXO Good Grips Egg Beater were both made for this recipe! The egg separator made it a breeze to separate the whites and yolks into different bowls. And the egg beater made it really easy to beat the egg whites until stiff.
Did Eliana like the soup? She loved it! Here are some photos and a video. Check out her "mad" soup-spooning skills. As a lefty, I might add…
You can watch the video of Eliana eating the soup and naming all the vegetables in it on our YouTube channel by clicking here.
Happy Cooking!
Tags: broccoli, carrots, celery, matzoh, onions, Passover
« Previous Pizza with Roasted Butternut Squash: Monday Meal Leftover Roasted Squash Festival: Monday Meal Next »