Print This Post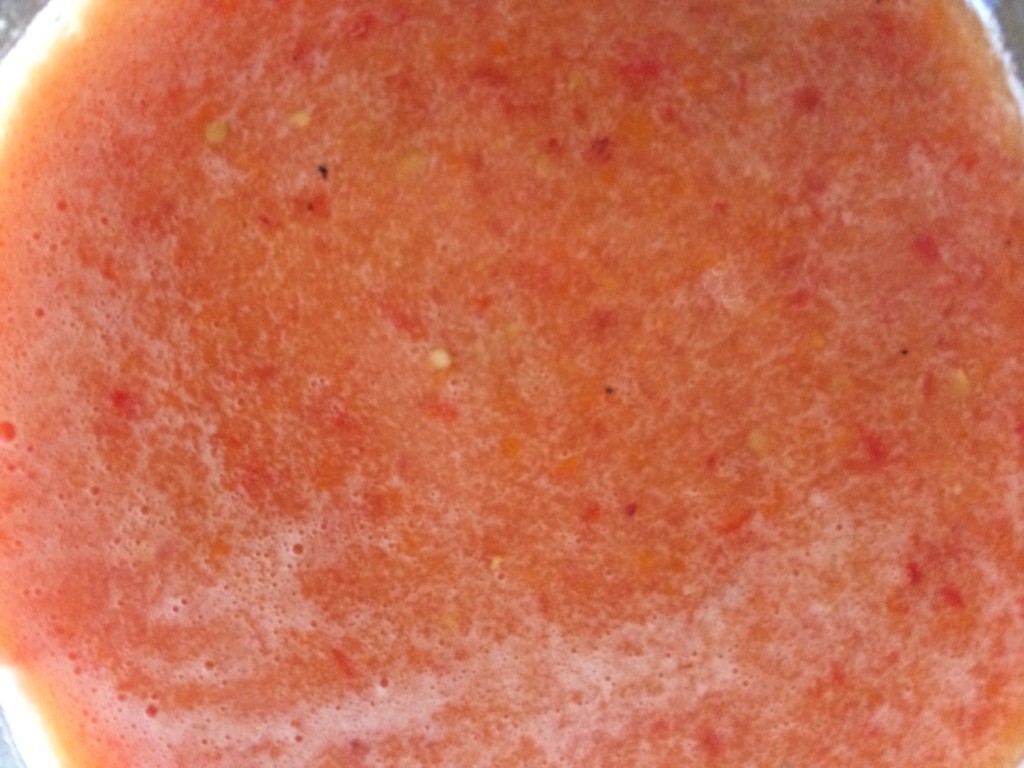 This salsa tastes great and is super easy to make. I sent my husband to work with a container the other day and paired it with some blue corn tortilla chips. He told me he loved the salsa so much he wanted to forgo the chips and just drink it! Other than snacking on it with chips, this salsa is a delicious accompaniment for 10 Minute Quesadillas or Crunchy Taco Salad.
Salsa Salad Dressing
Yields around 2½-3 cups
Ingredients:
-1 pint cherry tomatoes
-Juice of 2 limes
-½ of a small clove of fresh garlic
-¼ red onion
-2 teaspoons safflower oil or vegetable oil
-1 teaspoon white vinegar
-Salt, pepper, cayenne pepper, to taste
Preparation:
Put all ingredients in a blender or small food processor and puree until smooth.
Taste, adjust spices and store an airtight container for up to 4 days.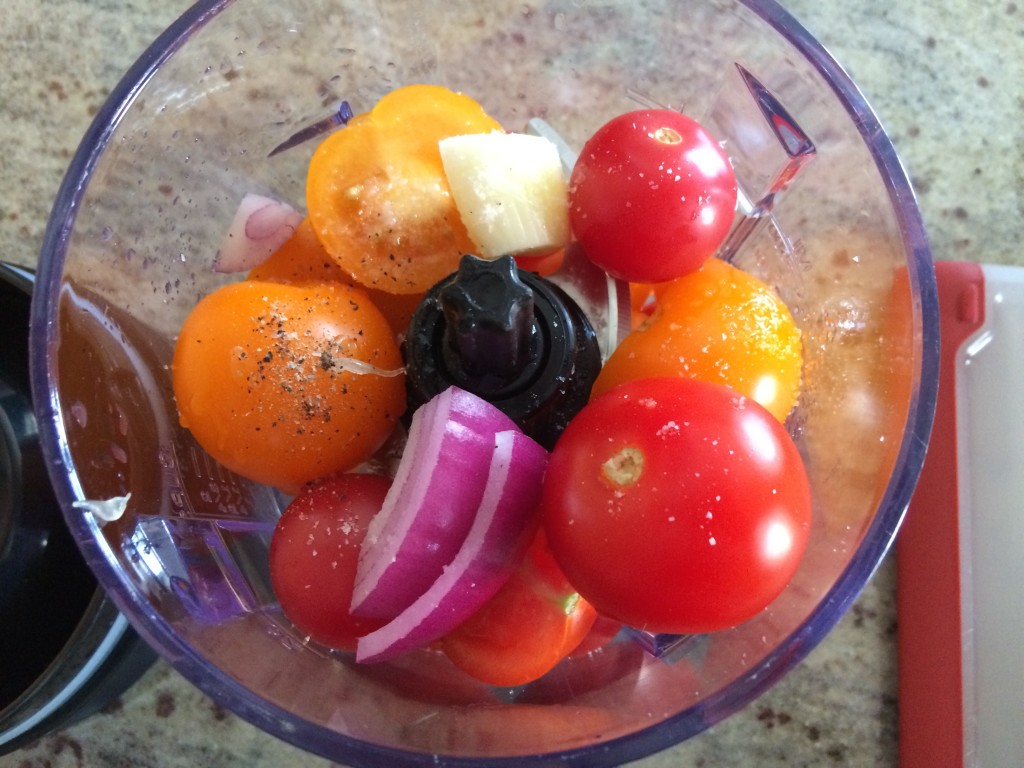 Happy Cooking!
Tags: garlic, gluten free, Meatless Monday, onions, tomatoes, vegan, vegetarian
« Previous Crunchy Taco Salad: {Kids Cook} Monday Meal Purple Overnight Oats: {Kids Cook} Monday Meal Next »