Print This Post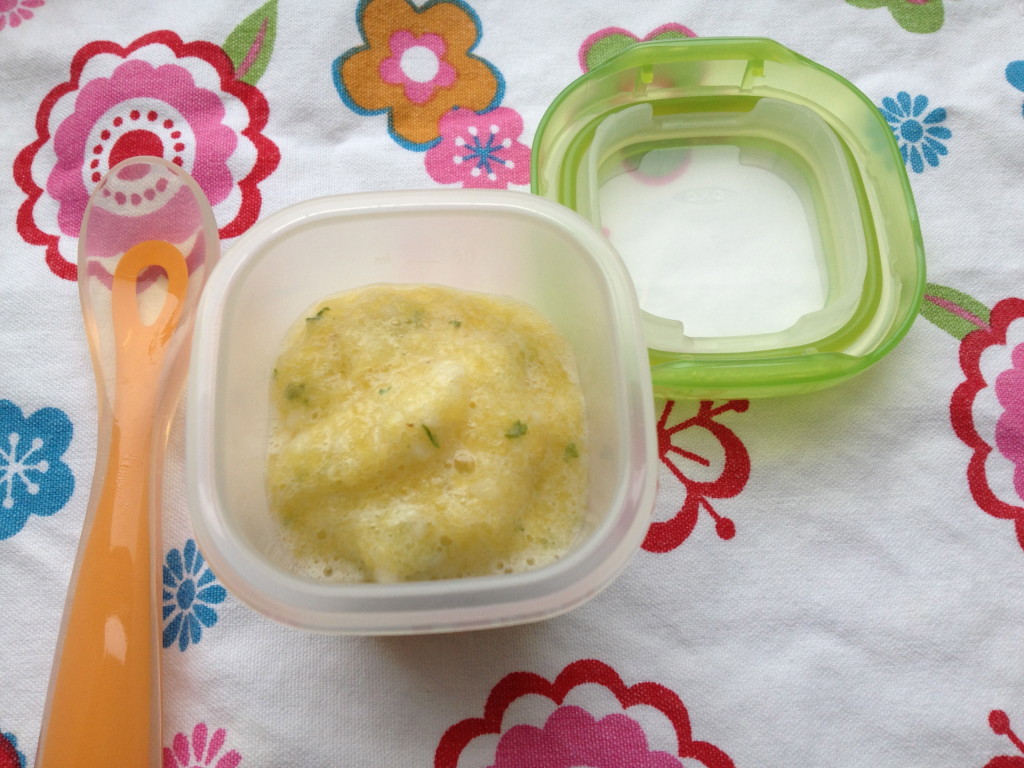 Pineapple Banana Mint Purée
6-9 months
9-12 months
Ingredients:
-8 ounces cubed pineapple
-½ banana
-Few sprigs fresh mint
Preparation:
Place ingredients in a food processor and purée.
Serve cold.
Yields 10 ounces
Variations:
-Mix in chili powder and/or a tiny pinch of salt
-Mix in cooked quinoa or couscous for added texture for Little Foodies ages 6-9 months
-Mix in cooked brown rice, farro or oatmeal for bigger texture for Little Foodies 9-12 months-
-Mix in full-fat Greek yogurt or ricotta cheese for added protein
-Mix in any combination of the above
Happy Cooking!
Tags: 6-9 months, 9-12 months, bananas, gluten free, leafy greens, Meatless Monday, mint, pineapple, purée, summer
« Previous Berry Kale Smoothies Pineapple Banana Kale Muffins: Monday Meal Next »