Print This Post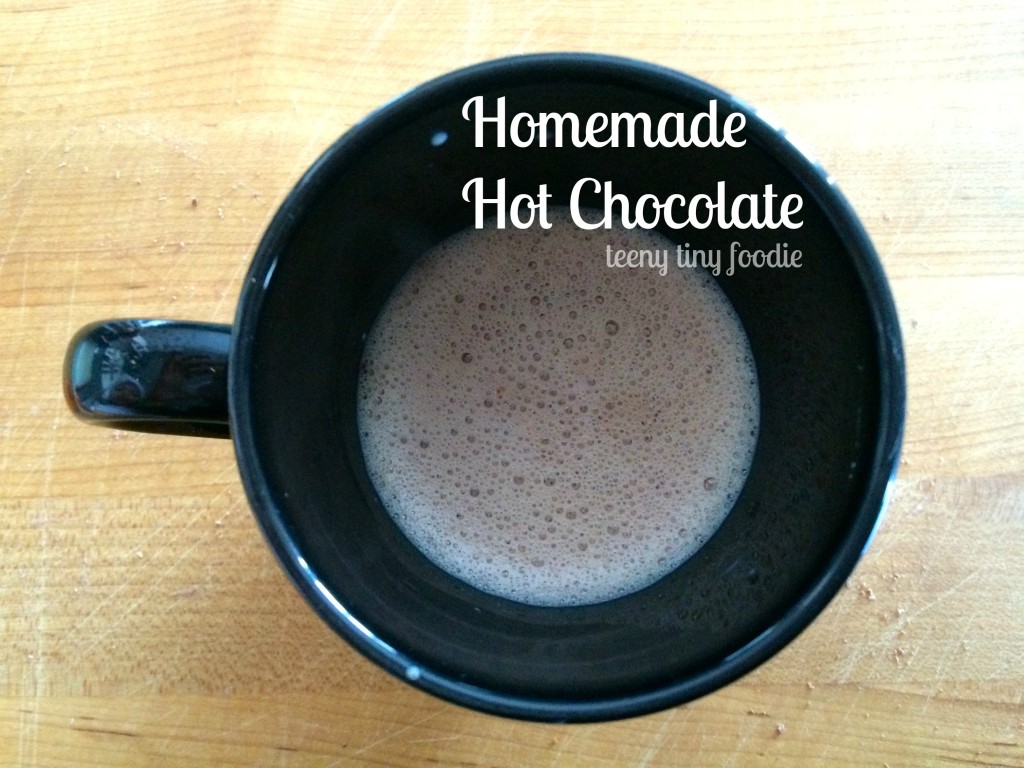 With winter in full swing, this Florida native just wants to hide under a blanket and hibernate until spring! But, since that's not realistic, instead I like to keep warm from the inside out with yummy hot drinks like tea, hot water with lemon and honey or hot chocolate. This week's Monday Meal, Homemade Hot Chocolate, was a recipe Eliana and I made recently for #WeCookWednesday. Something I love about this recipe is that the amounts of ingredients you use are up to you. You can use our measurements below as a guide and add or remove chocolate to make the chocolate flavor more or less intense. You can also use whatever type of chocolate you prefer. For example, I love to make this recipe for myself using organic white chocolate. Yum! We used organic whole milk and organic milk chocolate but you can use whichever milk and chocolate you have on hand or prefer.
A few tips about this recipe:
1. You need to heat the milk at a low enough heat so as not to scorch it. This can take around 10 minutes so start heating the milk before you begin to melt the chocolate.
2. To melt the chocolate you need to rest a thick glass bowl over the top of a saucepan with boiling water. Test out your bowl and saucepan combinations before you begin this recipe.
3. Your little sous chef can help measure and pour the milk, break up pieces of chocolate, add them to the bowl and stir the chocolate as it melts. Once the chocolate melts, your little sous chef can help scrape the melted chocolate into the saucepan of warm milk.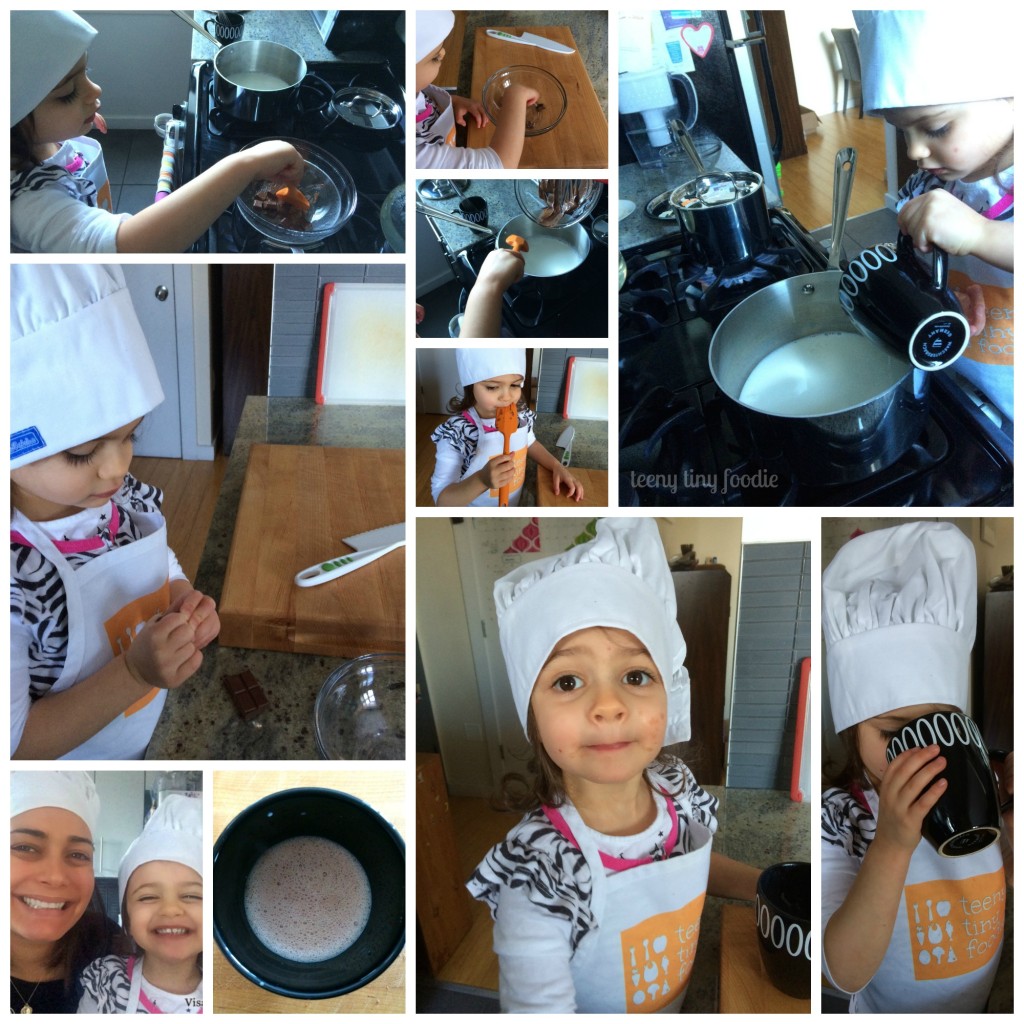 Homemade Hot Chocolate
Yields 1 toddler serving
Ingredients: 
-½ ounce milk chocolate, broken or cut into small chunks or chips
-¾ cup milk
-Water for melting the chocolate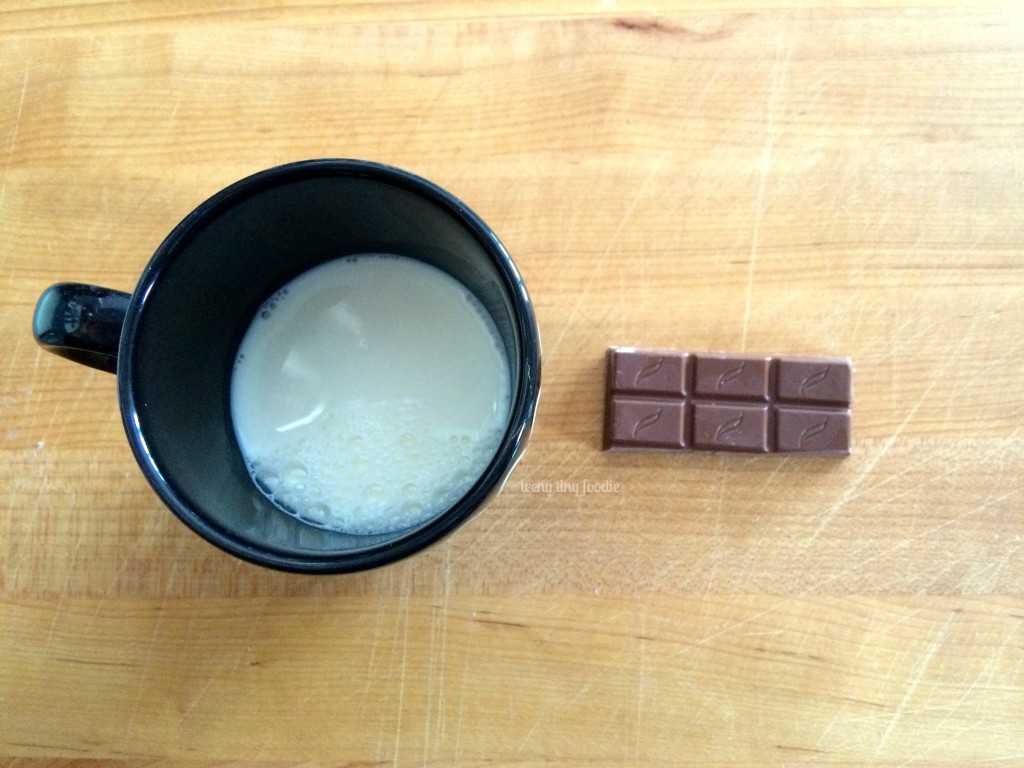 Preparation:
Pour the milk into a medium saucepan and heat over low heat until it warms through, around 10 minutes. Stir occasionally.
Fill a small saucepan around a third of the way full with water and bring the water to a boil. (You don't want the boiling water to be high enough to touch the bowl.) Once the water boils, place the bowl with chocolate over the top of the saucepan. As the chocolate begins to melt, stir it.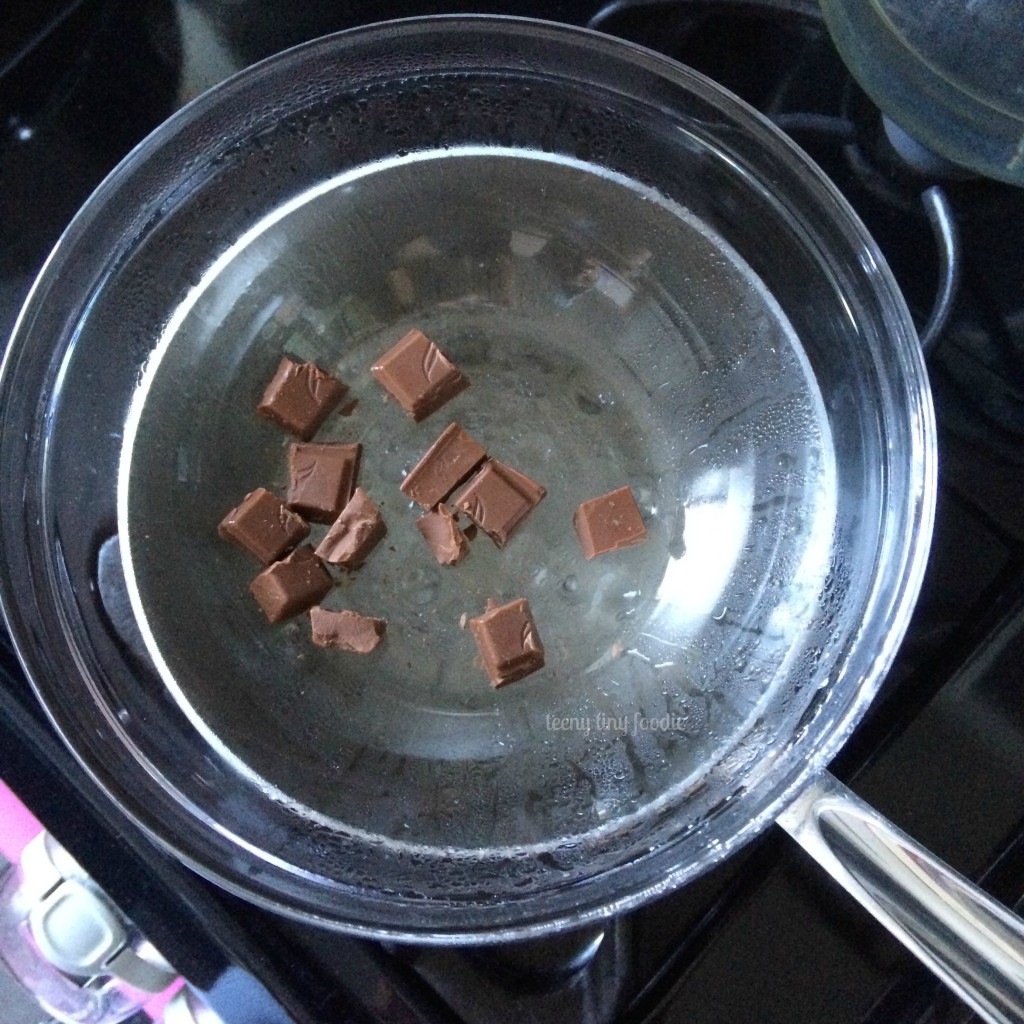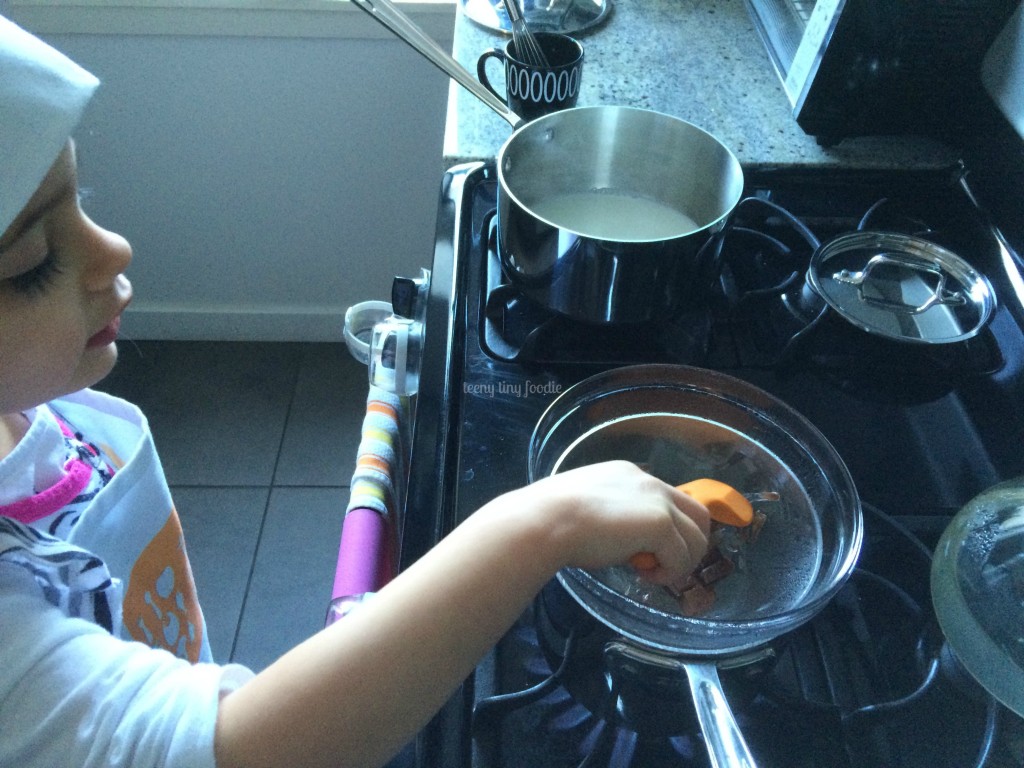 Once the chocolate melts, carefully pour it into the milk. Vigorously whisk the chocolate and the milk together and pour into a mug.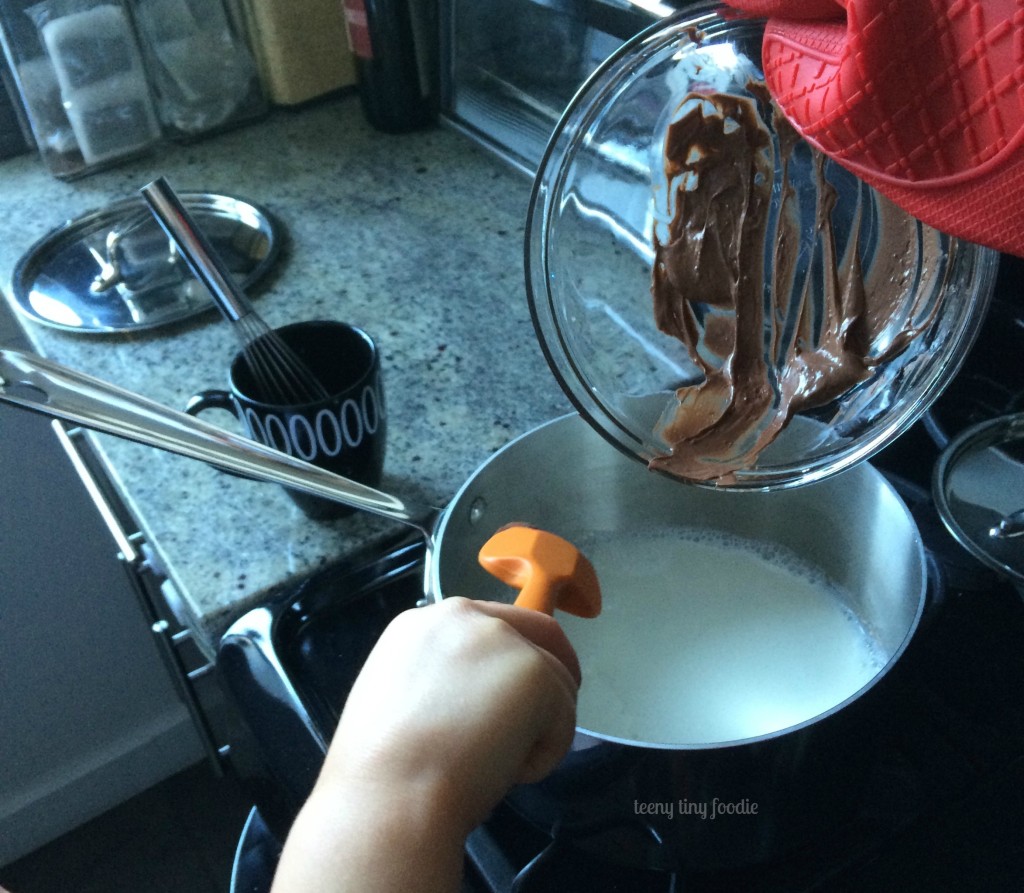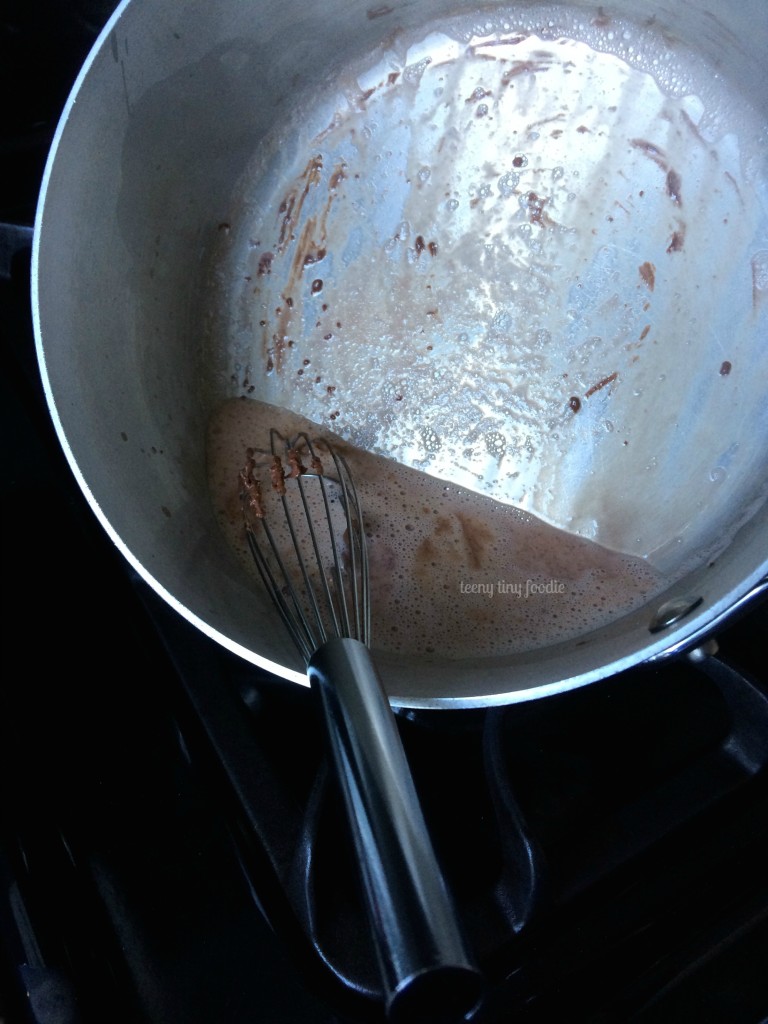 Allow it to cool slightly and enjoy.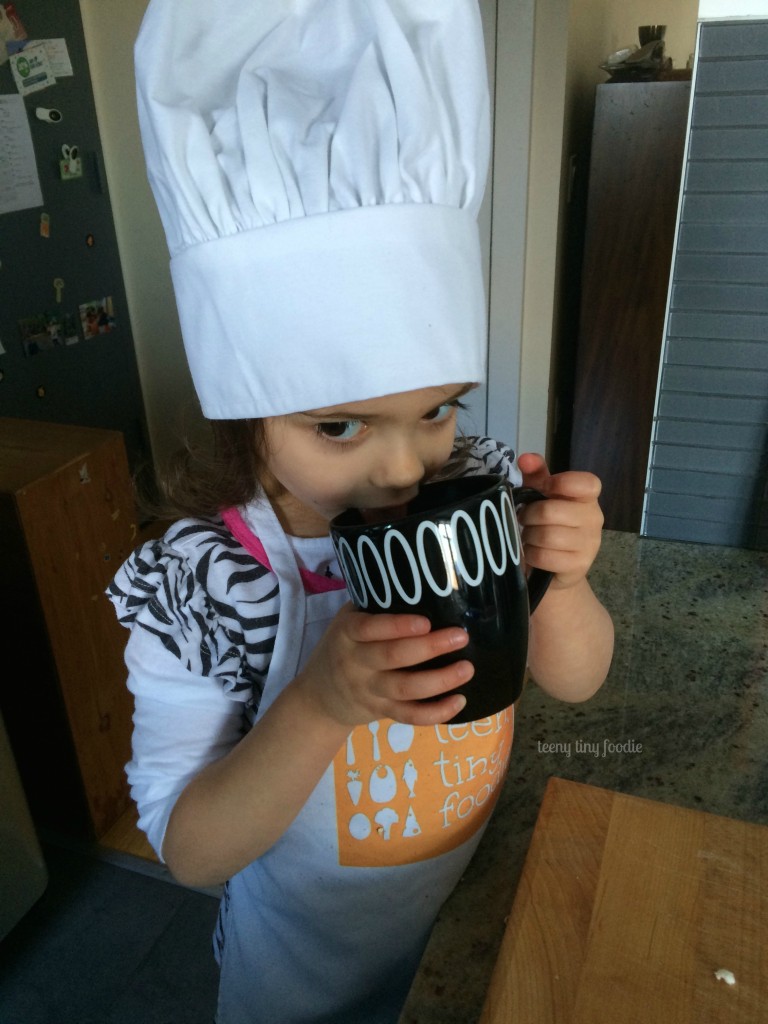 A chocolate smeared face is generally attached to a happy kid!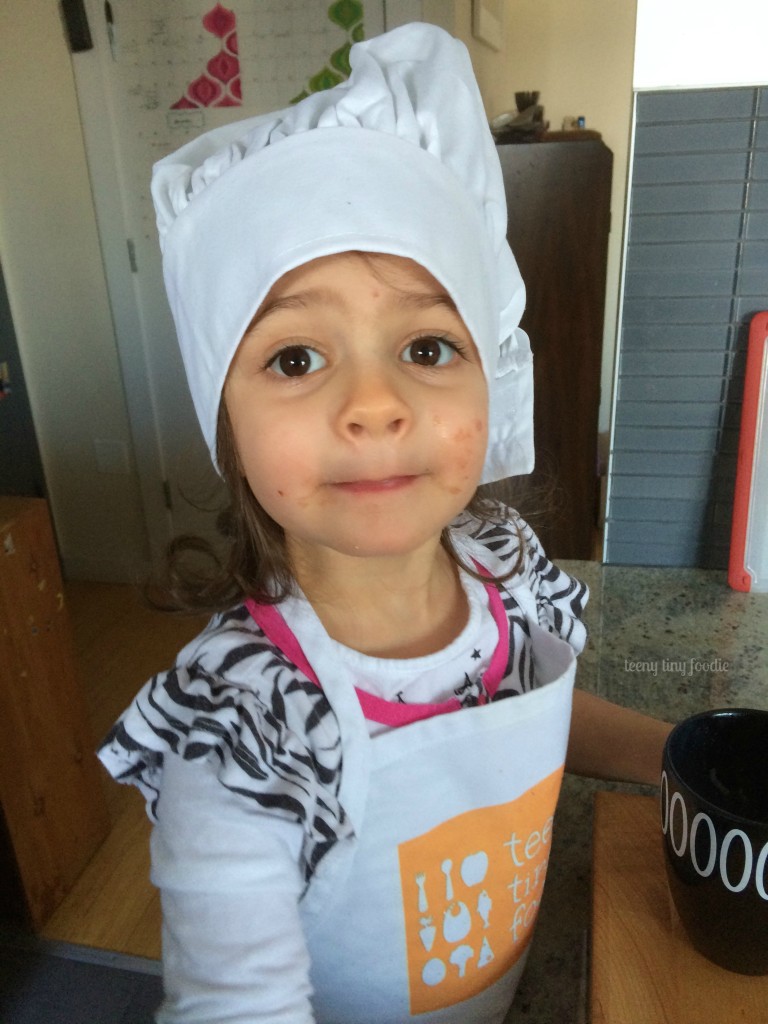 So if you can't roll around like this in the winter, consider making some cozy Homemade Hot Chocolate when you get home to warm you back up!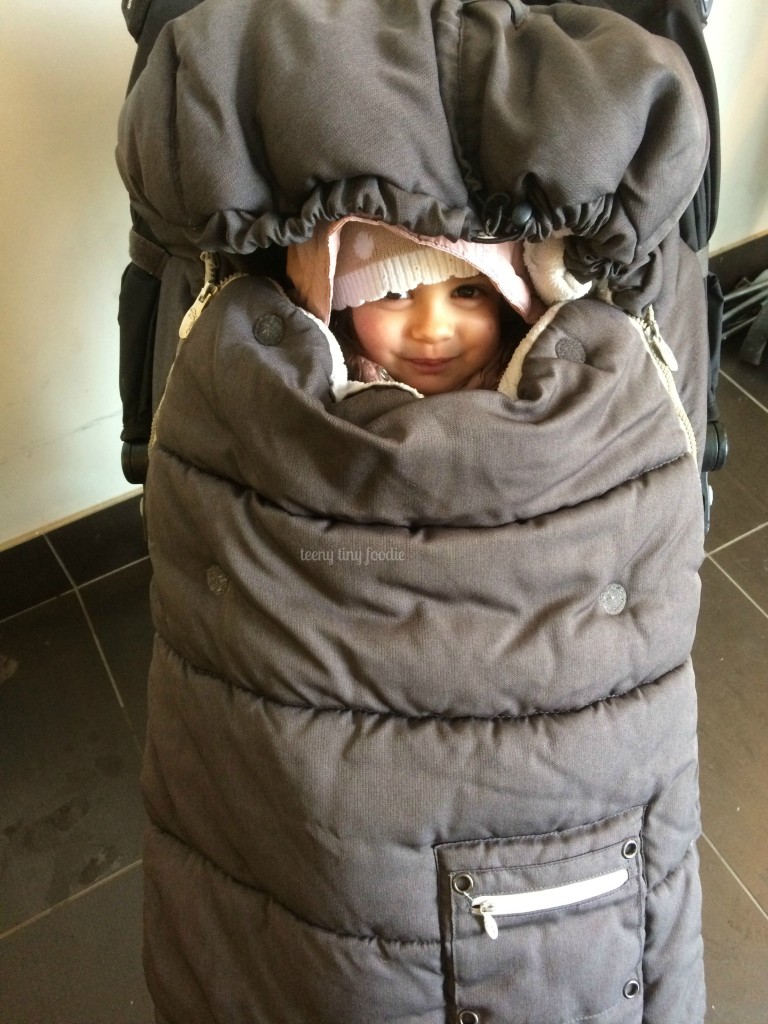 Happy Cooking!
Tags: #WeCookWednesday, chocolate, dessert, Kids Cook, Meatless Monday, milk
« Previous Review: Curious Chef 6 Piece Fruit & Veggie Prep Kit Sweet Potato Chili: {Meatless} Monday Meal Next »