Print This Post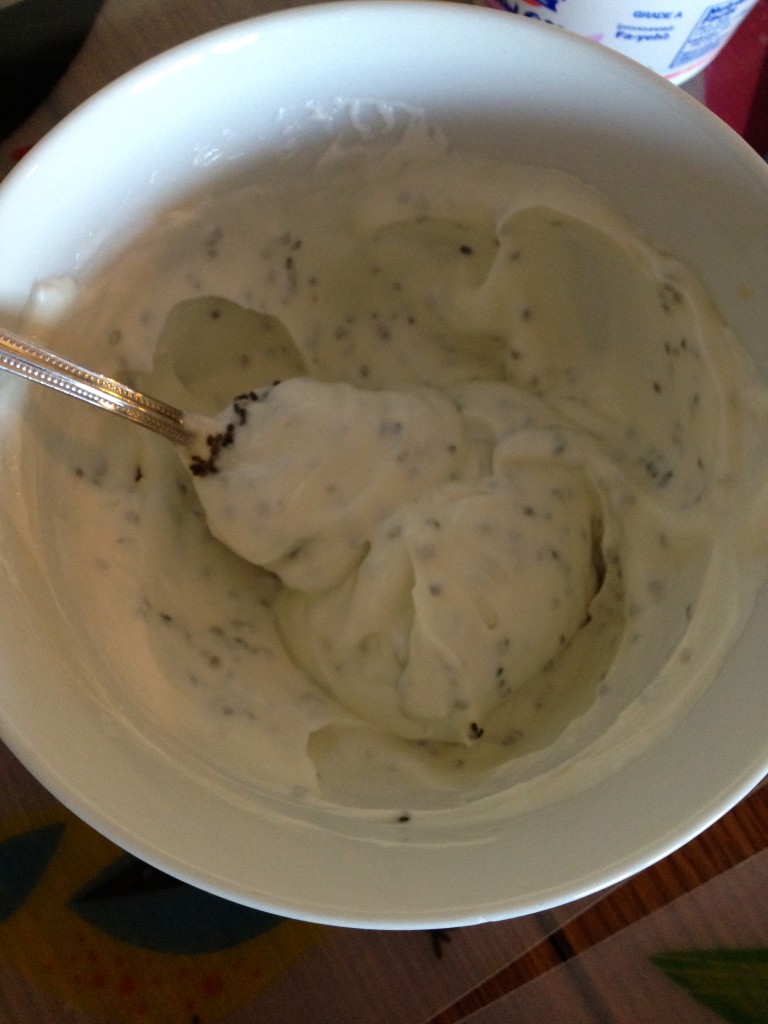 I like to use this sauce as a topping for pancakes or french toast. It is also a great dip for fruit or a base for topping with granola.
Sweet Yummy Yogurt Sauce 
Ingredients:
-¾ cup Greek yogurt (I like to use Fage brand)
-1 teaspoon pure maple syrup
-1 teaspoon chia seeds (optional)
Preparation:
Mix the ingredients together and serve.
Happy Cooking!
Tags: gluten free, maple syrup, yogurt
« Previous This Little Foodie Went to Market Today's Haul from the Farmer's Market Next »