Print This Post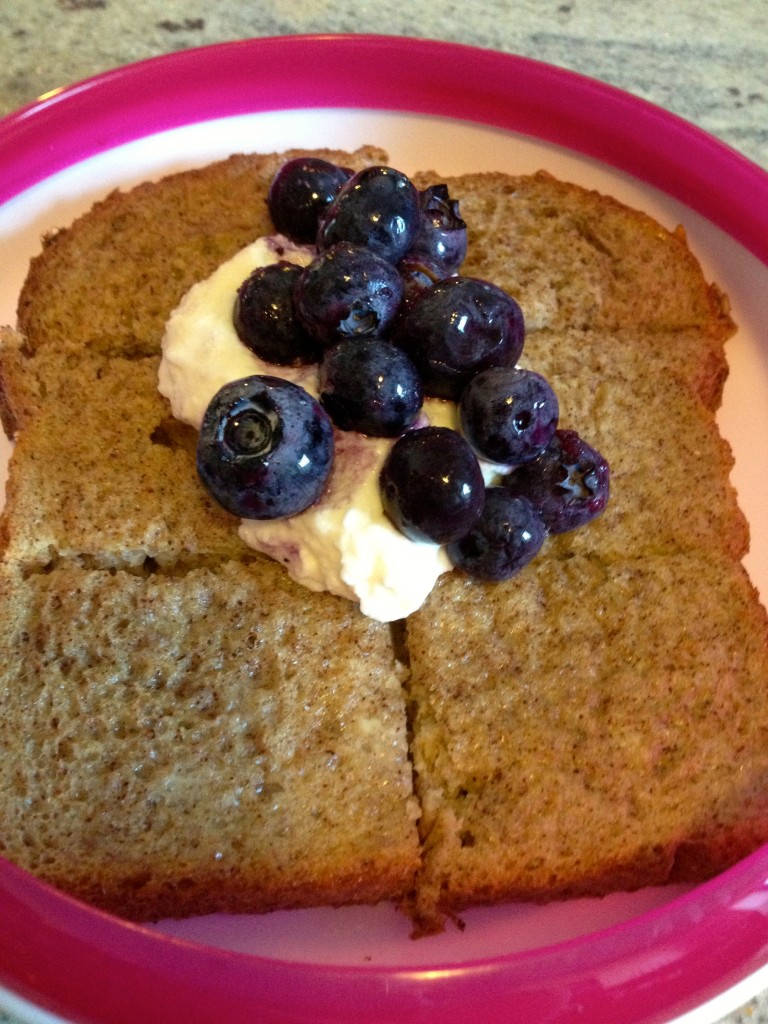 I found the inspiration for this recipe in the book, Cook Yourself Thin, years ago. Besides the fact that this recipe is tasty and easy, I love that it basically cooks itself in the oven. I set it up, pop it in the oven and don't have to worry about it for around 13 minutes. Brilliant!
-6 pieces whole wheat bread
-2 whole eggs
-2 egg whites
-3 tablespoons 1% milk
-1 teaspoon ground cinnamon
-1½ tablespoon honey
-½ cup part-skim ricotta cheese or plain, fat free Greek yogurt
-2 tablespoons pure maple syrup
-1 cup blueberries or 2 bananas, thinly sliced
Heat the oven to 375°.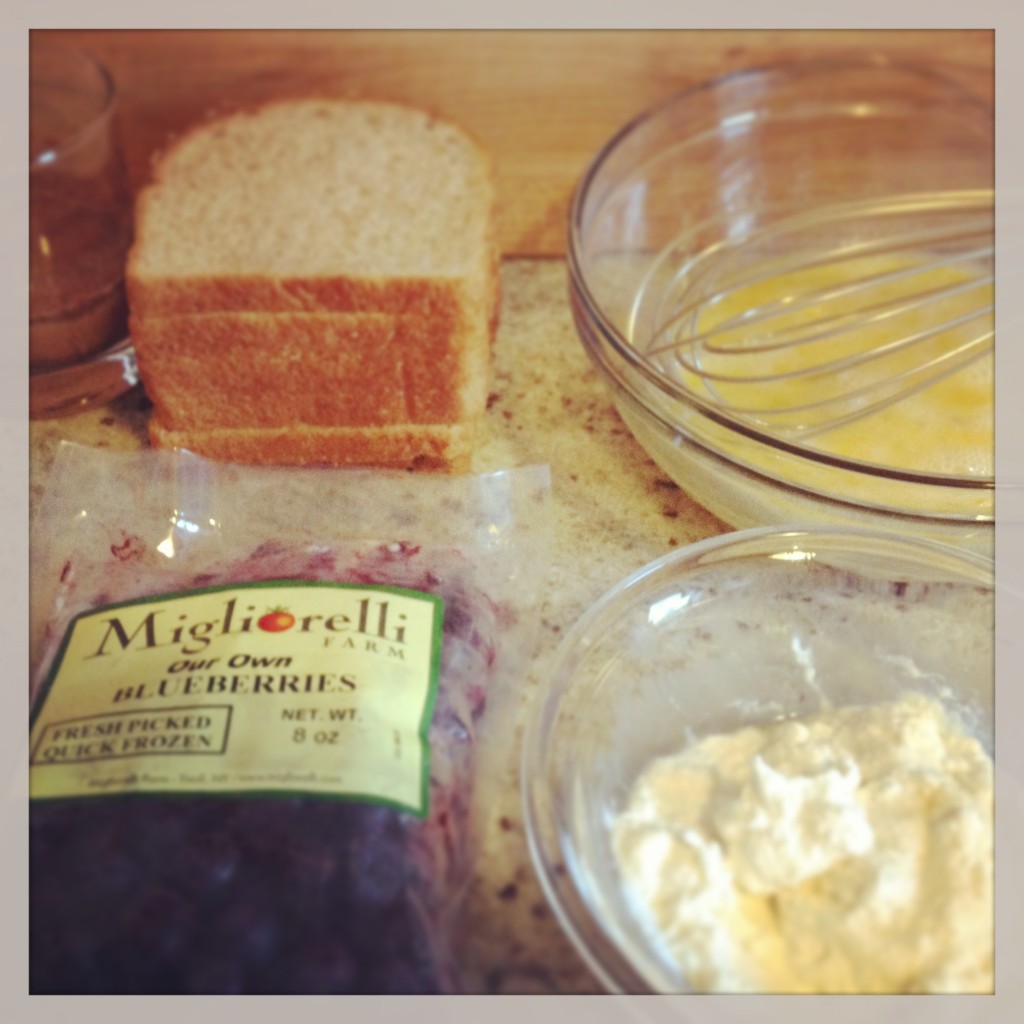 In a large, wide bowl whisk the eggs and egg whites together and set aside. In a small bowl, whisk together the milk, honey and cinnamon. Then, pour the milk mixture into the eggs and whisk again.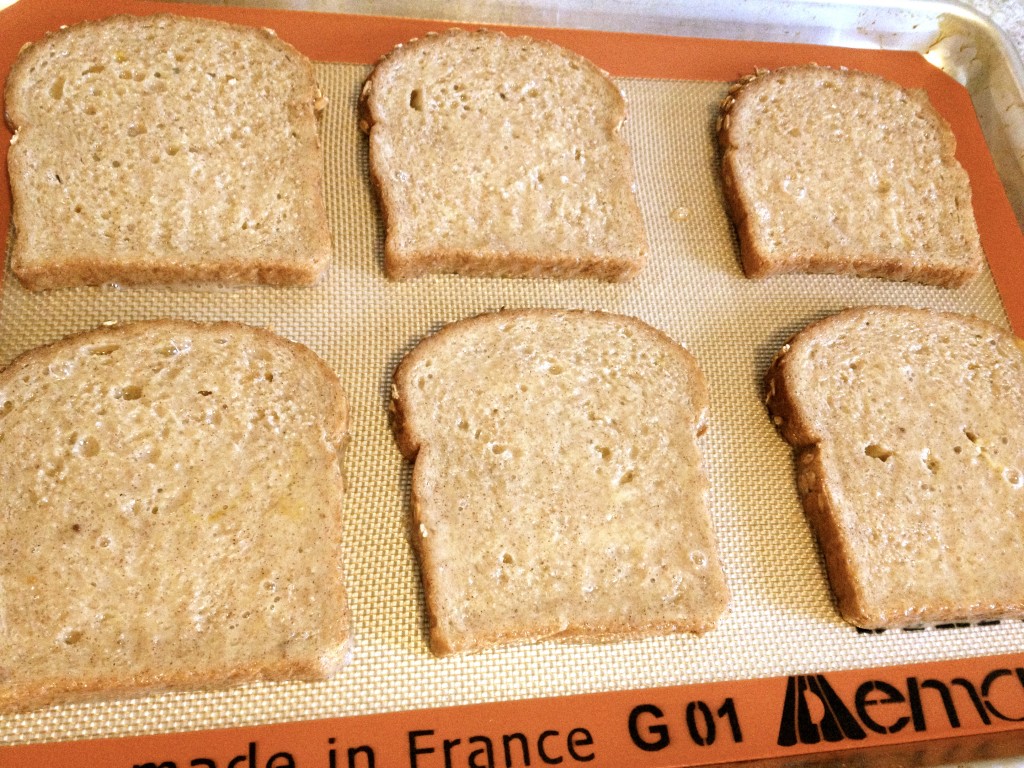 Dip the bread into the milk and egg mixture, one piece at a time and place on a baking sheet lined with a Silpat or parchment paper. Bake for 12-13 minutes.
Meanwhile, mix the ricotta/yogurt until it is smooth. Then stir in the maple syrup.
After the bread is finished, top each slice with a dollop of the ricotta mixture and some fruit.
Serve with additional maple syrup, if desired.
Happy Cooking!
Tags: bananas, blueberries
« Previous Warm Farro Salad: Monday Meal Tips & Ideas for Feeding Your Little Foodie Next »