Print This Post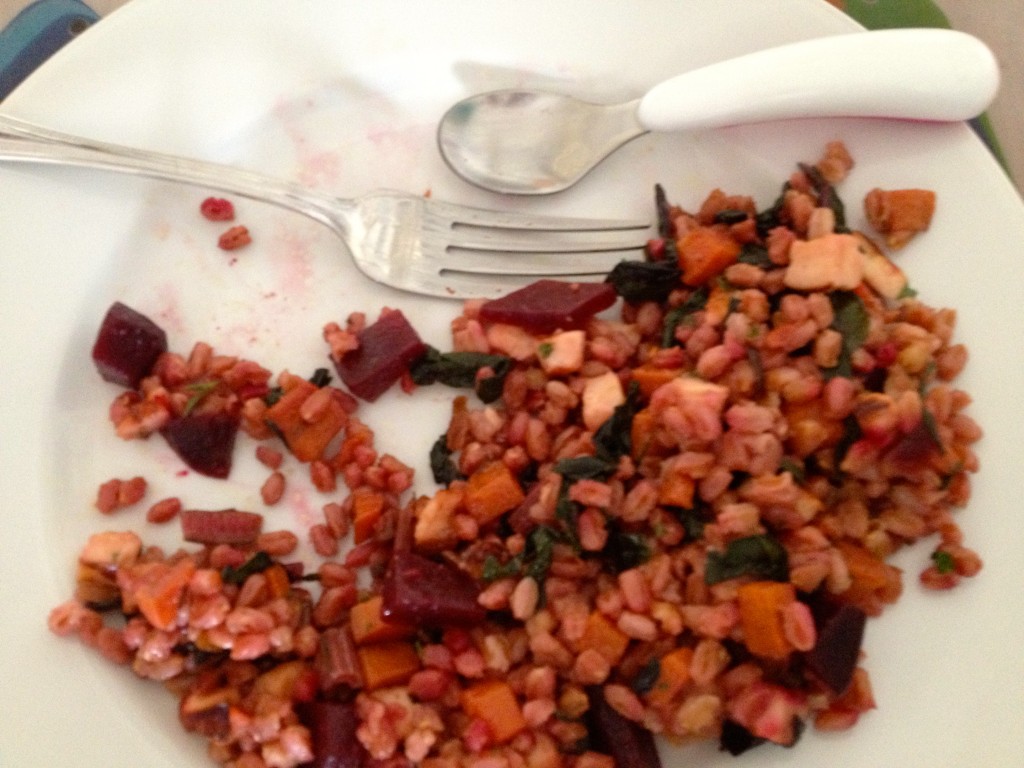 I love working with farro because of its flexibility. Like pasta and rice, it can be mixed with a variety of ingredients and served hot or cold. I make a variation of this recipe year-round and just swap out the vegetables and cheese based on what looks good at the market. I hope you'll create your own favorite combination based on this recipe!
Warm Farro Salad
-2-3 carrots, peeled and diced
-1 large yellow onion, diced
-1 beet, roasted and diced (Click here for how to roast beets)
-1 bunch red swiss chard leaves, sliced into ¼ inch strips
-Stems from 1 bunch red swiss chard, diced
-1 package/8 ounces halloumi cheese, grilled and cubed (Click here for how to grill halloumi)
-1 bunch parsley, finely chopped
-Juice of 1 lemon
-2-3 cloves of garlic, smashed
-Olive oil, salt, red pepper flakes and pepper, to taste
-1 cup farro, uncooked
-2½ cups salted water
Start the farro
To a large, lidded saucepan add the farro and the salted water. Bring the mixture up to a boil. Stir and lower the heat to a simmer for 25-30 minutes or until the farro is chewy.
After the farro has cooked, do not discard the liquid. Turn off the heat and set aside the saucepan.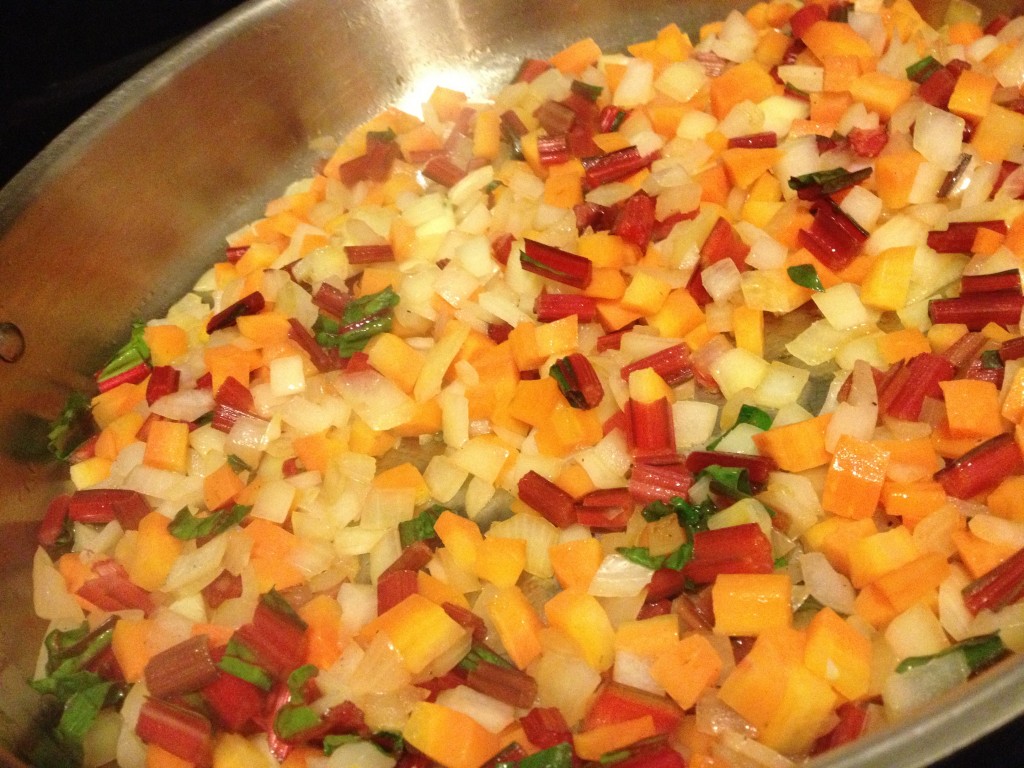 Cook the vegetables
Meanwhile, heat a large sauté pan over medium heat. Add oil, garlic cloves and red pepper flakes. After around 30 seconds, add the onions and a pinch of salt. Stir. Sauté for 4-5 minutes until the onions are golden, stirring occasionally. Add the carrots and a bit more salt. Stir. Sauté for 4 more minutes, stirring occasionally.
Add the stems from the swiss chard and stir. After around 3 minutes, add the beets and a couple pinches of pepper and salt. Stir. Sauté for 1 minute and add the swiss chard leaves. Stir the mixture together and sauté for 2-3 minutes until the leaves begin to wilt. Add the halloumi, lemon juice and parsley. Stir the mixture.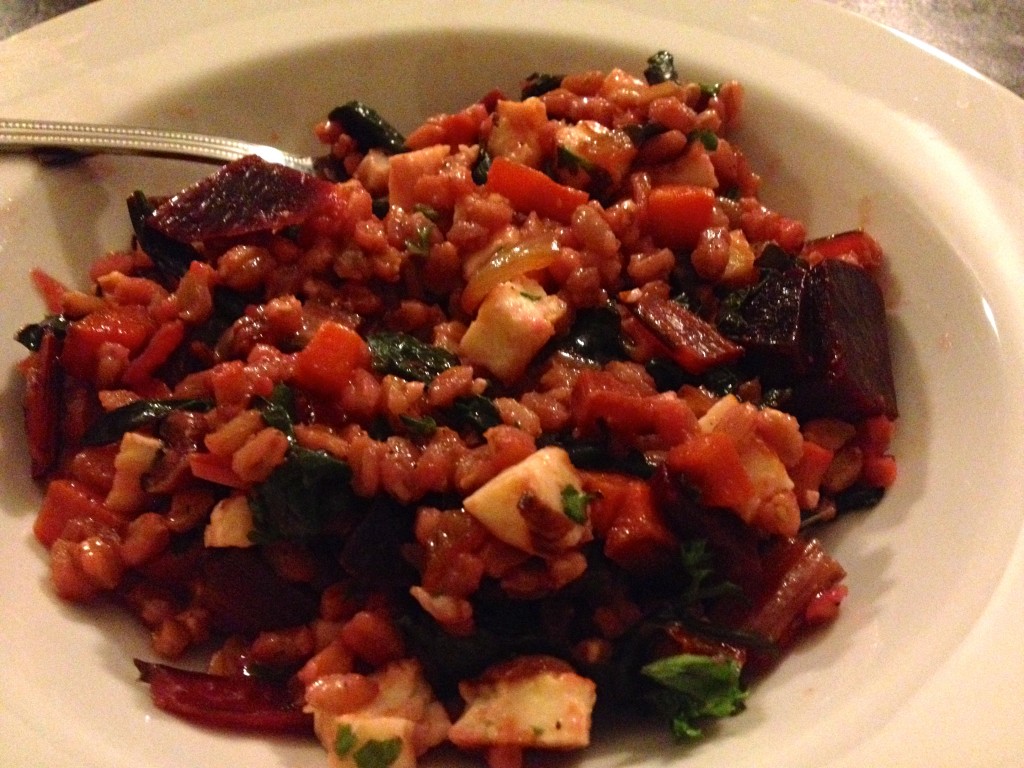 Mix it all together and serve
Spoon the farro into the vegetable mixture. Add around ¼ cup of the cooking liquid from the farro to the mixture and stir. Let the mixture simmer for an additional 1-2 minutes. Taste, adjust the seasonings and enjoy.
Happy Cooking!
Tags: beets, carrots, farro, leafy greens, onions, swiss chard, Thanksgiving
« Previous Quick and Hearty "Rice Pudding" Version 2.0 French Toast (Baked): Monday Meal Next »