Print This Post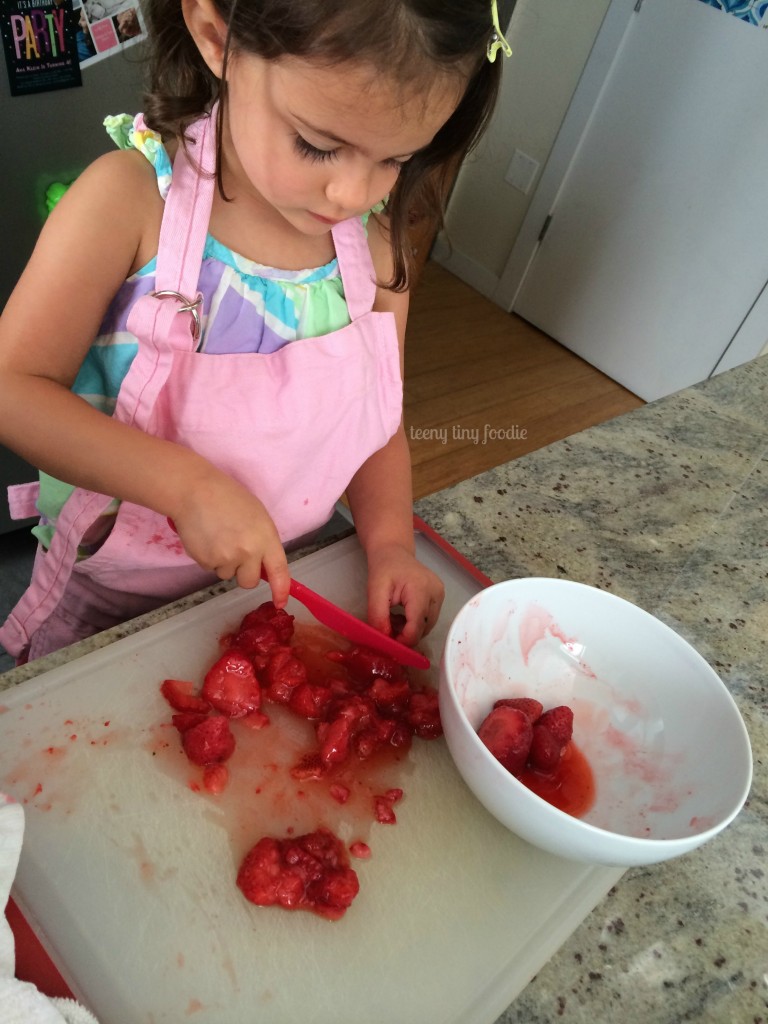 I'm excited to announce a collaboration between teeny tiny foodie and Baby In Tune. Vered Benhorin  is a talented musician based in Brooklyn who sings beautiful songs that bond parents and babies. I bought Vered's first album when Eliana was just 6 months old and we still enjoy listening to it today. Vered's second album is about to be released and it contains a song near and dear to my heart that I'm excited for you all to hear. The song, Cooking, is all about little chefs cooking. Eliana and I were lucky enough to hear the beginnings of this song when we took our first music class with Vered almost 2 years ago and it's a song we still like to sing together. Listen to the beautiful song, here. Her YouTube channel also links to songs from her first album so you'll hear why Eliana and I fell in love with her work.
Vered and I are hoping you'll join us in creating a special video for this song. We love the idea of showing little chefs getting their cooking groove on as part of the video. If you'd like to participate, please send photos of your little chef cooking (with real food or in a play kitchen) to jory@teenytinyfoodie.com or to  vered@babyintune.com by March 16, 2015. Also, here's a link to Vered's Kickstarter fund if you'd like to donate to her lovely music. The fund closes soon and she is SO CLOSE to reaching her goal and getting her new album funded! She's offering fun rewards to those who help out and fund the Kickstarter, too. Everyone gets a  copy of the new album, Hello My Baby, but you can also get a copy of her singing a song with your baby's name, an individualized song she will write with you, AND now you can get a new reward – the Parent Gift Pack which includes an adorable onesie and both of her CDs.
We can't wait to see all the photos you send in of your little chefs!
Happy Cooking and Singing with your little ones!
« Previous Rainbow Pasta: {Kids Cook} Monday Meal 2 Minute Tips with teeny tiny foodie: Leafy Greens Next »