Print This Post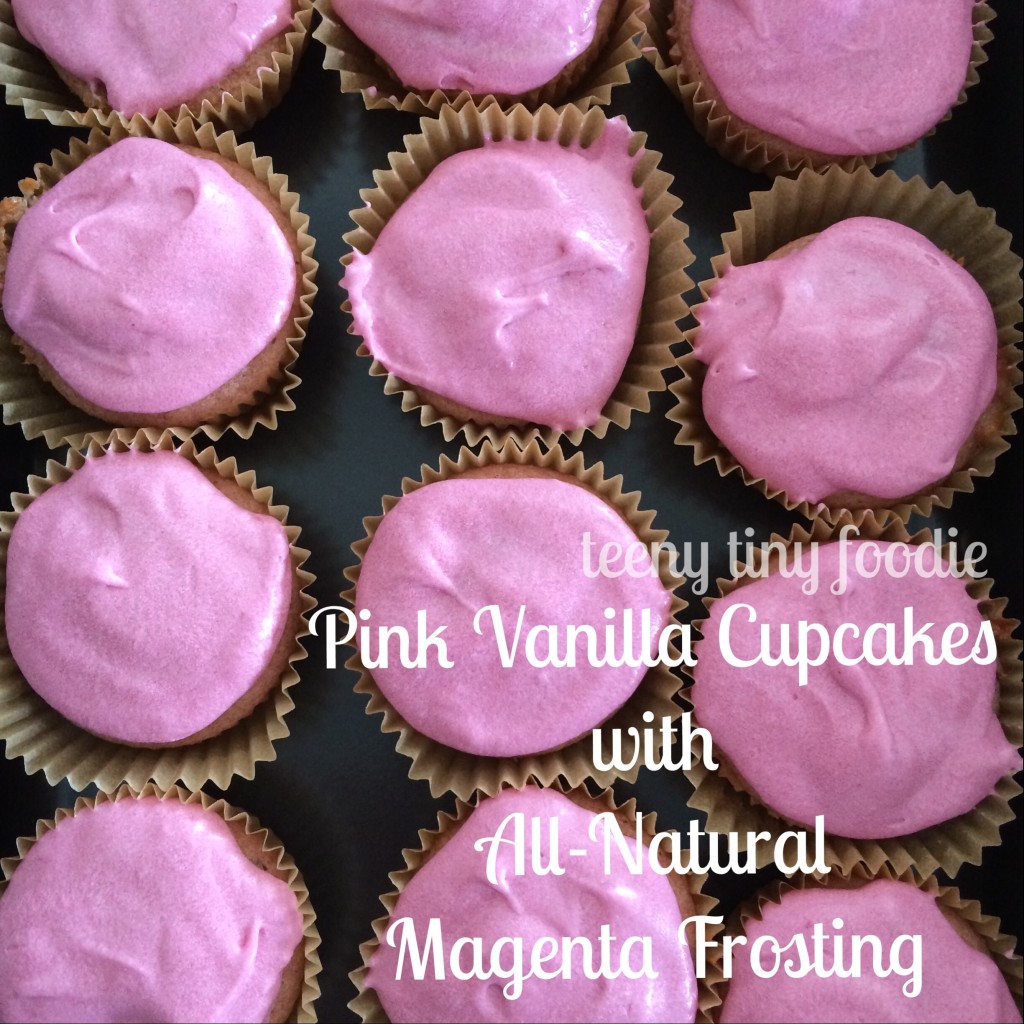 My teeny tiny foodie takes after me in a lot of ways. The most obvious way is that she basically looks like a "Mini-Me." But, we also share a lot of personality traits, too. Like her Mommy, my little lady likes things the way she likes them and she has LOTS of opinions. Most recently, these opinions on how things "should be" manifested in the cupcakes she was dead set on eating at her birthday party this past weekend. Eliana basically demanded "magenta cupcakes" for her party and there was no way she was going to accept anything else.
Being a pink-loving mama myself, I had no qualms with giving the birthday girl a magenta treat. But filling her with tons of chemicals, dyes and other nasty junk that typically appear in traditional food coloring? HUGE problem. We were at a crossroads and neither one of these stubborn gals was going to budge. So, what did this foodie mama do with the challenge that my teeny tiny foodie had set forth? I spent lots of time in the kitchen developing a recipe that would make both hard-headed ladies, happy. I roasted a few beets, finely chopped them up and squeezed the juice out of them using a cheesecloth. Voila! I was able to create the key ingredient for recipes that would give Eliana the magenta colored cupcakes and frosting she so desperately wanted and me an all-natural, dye-free way to make them for her. It's a win-win situation for these two control freaks! Challenge number one—solved!
Once I figured out how to get the colors Eliana wanted, I encountered another challenge: I had to fine-tune the flavor and texture of the cupcakes. Over the course of working on the recipe, I used a variety of types and brands of sugar. After re-reading a bunch of cookbooks and online resources, I determined that the sugars I was using were to blame for my not-quite-correct texture. So, I switched to one of my favorite sugars: Wholesome Sweeteners Organic Dark Brown Sugar. I really love this fine grain sugar and use it a lot when baking. Yeah, it's sugar so it's obviously tasty and sweet, but to me it is sweeter than other sugars, so I can use a little less of it than if I used another type of sugar. And, yes, it's a recipe for cupcakes so, duh, they are supposed to be sweet but I didn't want to load my baby and all the other party guests full of tons and tons of sugar, so upping the amount of sugar in the recipe was not an option. Hands down, the Wholesome Sweeteners Organic Dark Brown Sugar provided more sweetness for the same amount of sugar than the other brands.
The last challenge I faced was to figure out was how I would make 72 cupcakes ahead of time without them losing any of their scrumptiousness by the time the party rolled around. There was no way I was going to bake and frost all those cupcakes the morning of a party that was called for 10:30 am! So, I called on one of my best friends, Amy, who is a way better baker than I'll ever be, and asked her to share some cupcake tips. Based on Amy's advice, I made the cupcakes and frosting the day before the party. After the cupcakes cooled, I frosted them and stored them in covered containers in the fridge until the next morning. I took them out of the fridge 1-2 hours before I served them and they were so yummy! (Thank you, Amy! Xox)
For this week's Monday Meal, I'm sharing two recipes: Pink Vanilla Cupcakes and All-Natural Magenta Frosting. I hope you enjoy them as much as the birthday girl (and I) did!
All-Natural Magenta Frosting
Tops 18-24 cupcakes
Ingredients:
-4 ounces unsalted butter, softened
-4 ounces Neufchâtel cheese, softened
-2 cups powdered sugar
-2 teaspoons pure vanilla extract
-5 teaspoons beet juice
Preparation:
Using a hand mixer, in large mixing bowl, beat the butter and Neufchâtel cheese together.
On a low speed, add in the sugar 1 cup at a time until creamy.
Add vanilla and beet juice and mix again.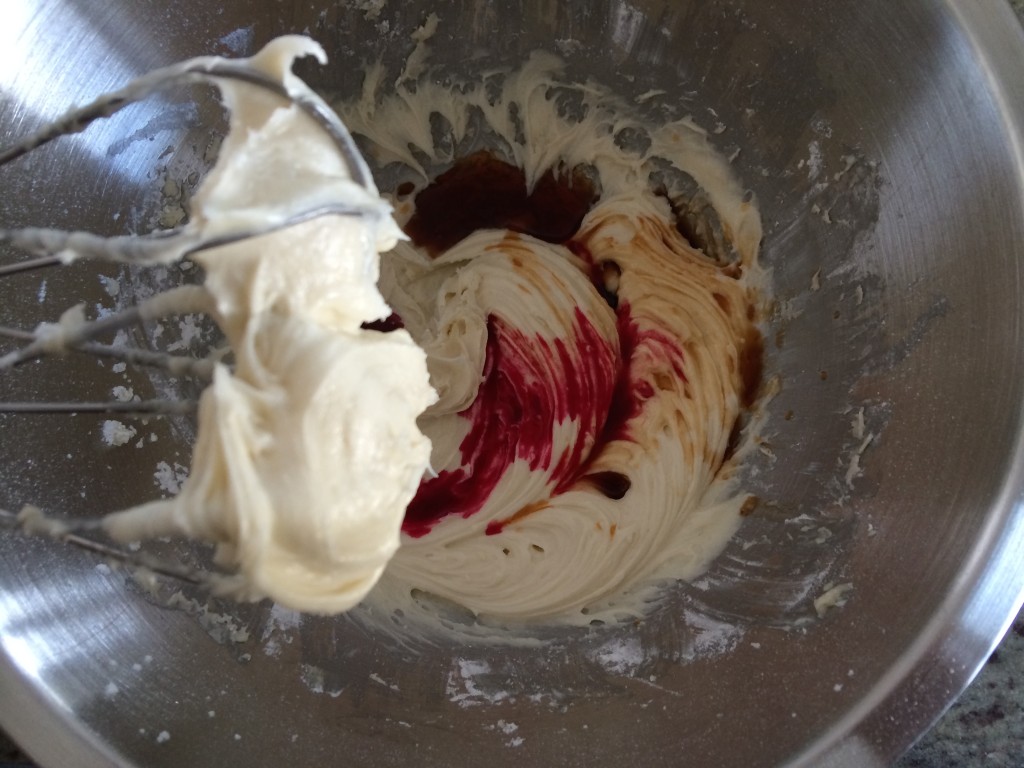 Refrigerate in an airtight container for up to 3 days. Remove from the refrigerator 15-20 minutes before you want to frost your cupcakes and let it sit on the counter.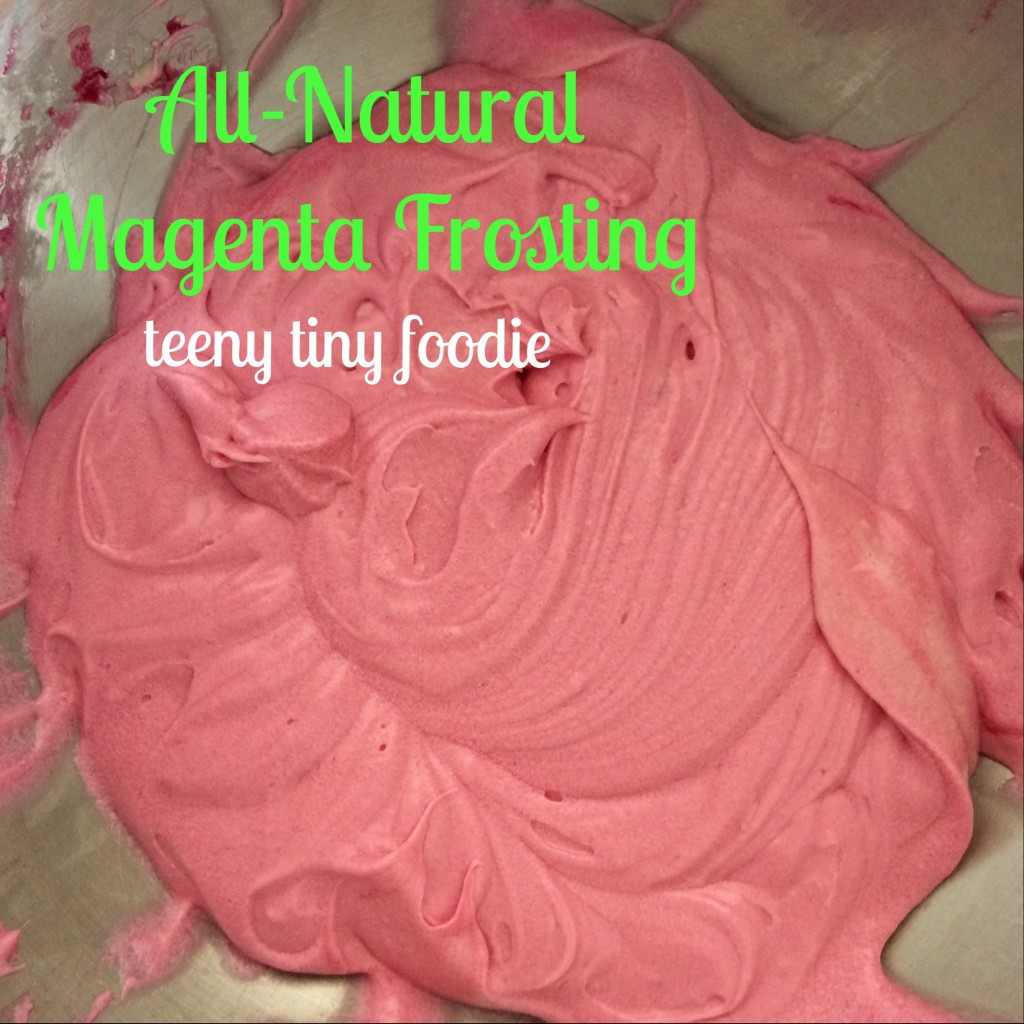 Obviously, Eliana had to taste-test the frosting to make sure it was up to her standards.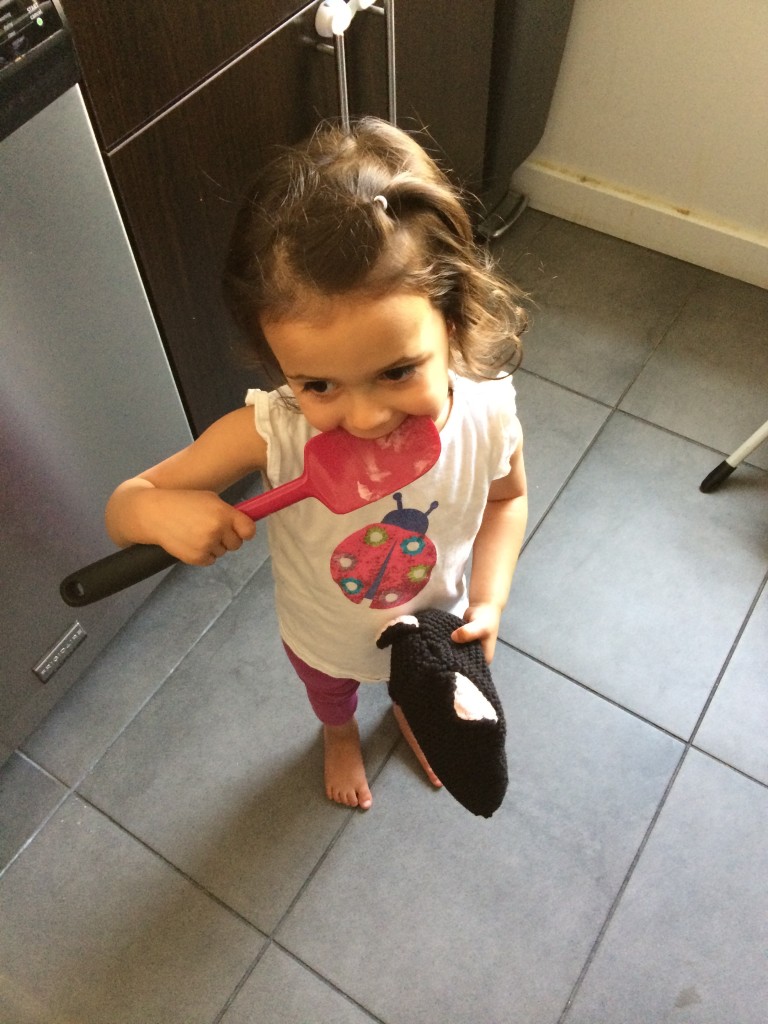 Happy Frosting!
Pink Vanilla Cupcakes
Yields 12 cupcakes
Ingredients:
-1 cup all purpose flour
-½ cup whole wheat flour
-¾ teaspoon baking powder
-¼ teaspoon salt
-6 tablespoons unsalted butter, at room temperature
-3 large eggs
-1½ teaspoon pure vanilla extract
-⅔ cup milk
-4 teaspoons beet juice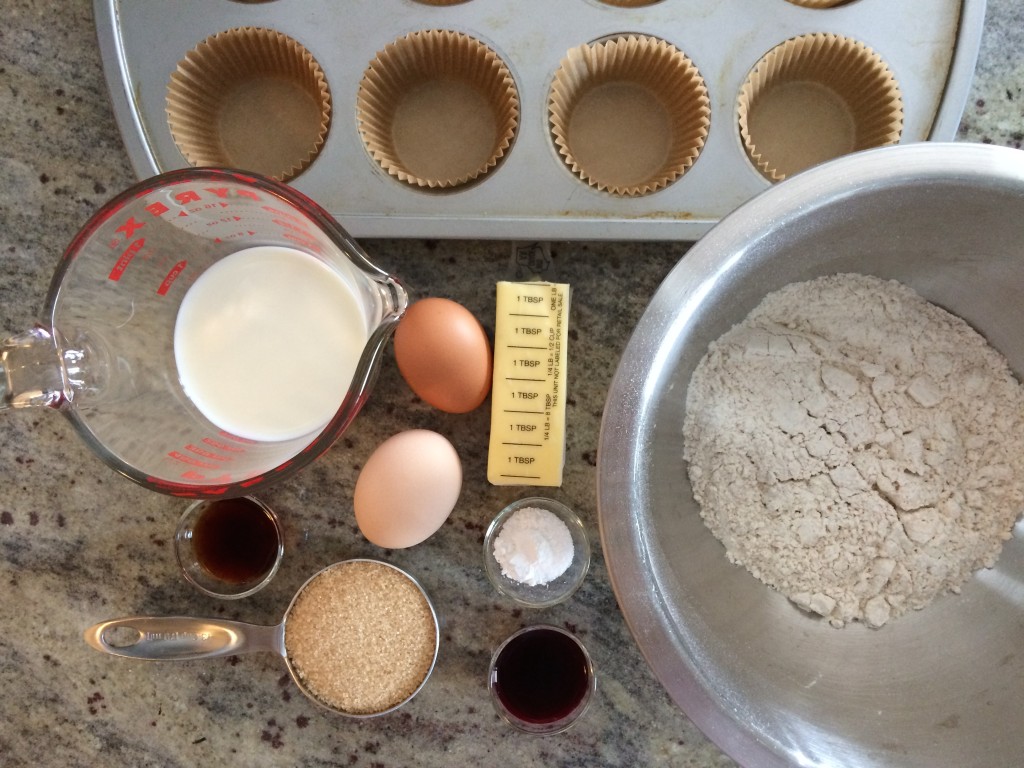 Preparation:
Heat the oven to 350° and fill a cupcake pan with liners.
In a medium bowl, sift together the first 4 ingredients using a food processor or blender and set aside.
In a large mixing bowl, cream together the butter and sugar until they are light and fluffy. This can take 3-5 minutes.
One at a time, add the eggs to the butter and sugar mixture until they are incorporated. Scrape down the sides of the bowl as needed with a silicone spoon or spatula. Add vanilla and beet juice and mix again.
Using a large silicone spoon, alternate adding the flour mixture and milk until both are combined.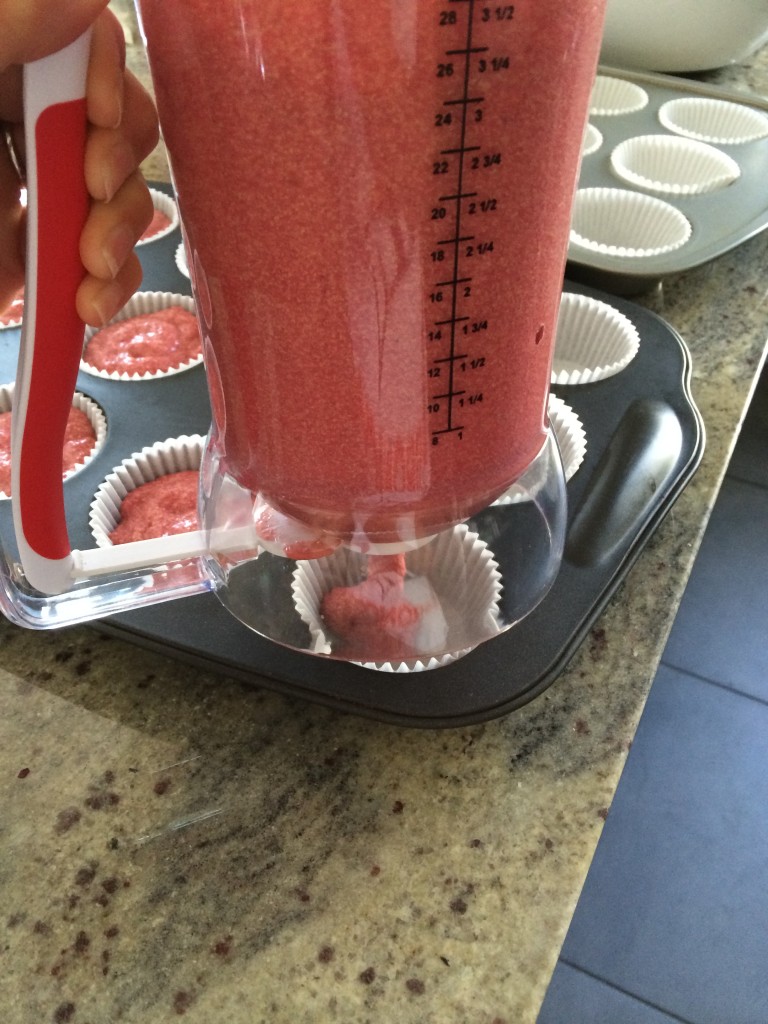 Fill muffin cups ¾ the way full and bake on the center rack for 20 minutes or until a toothpick comes out clean.
Remove to a cooling rack and let cool for at least 30 minutes before frosting with All Natural Magenta Frosting.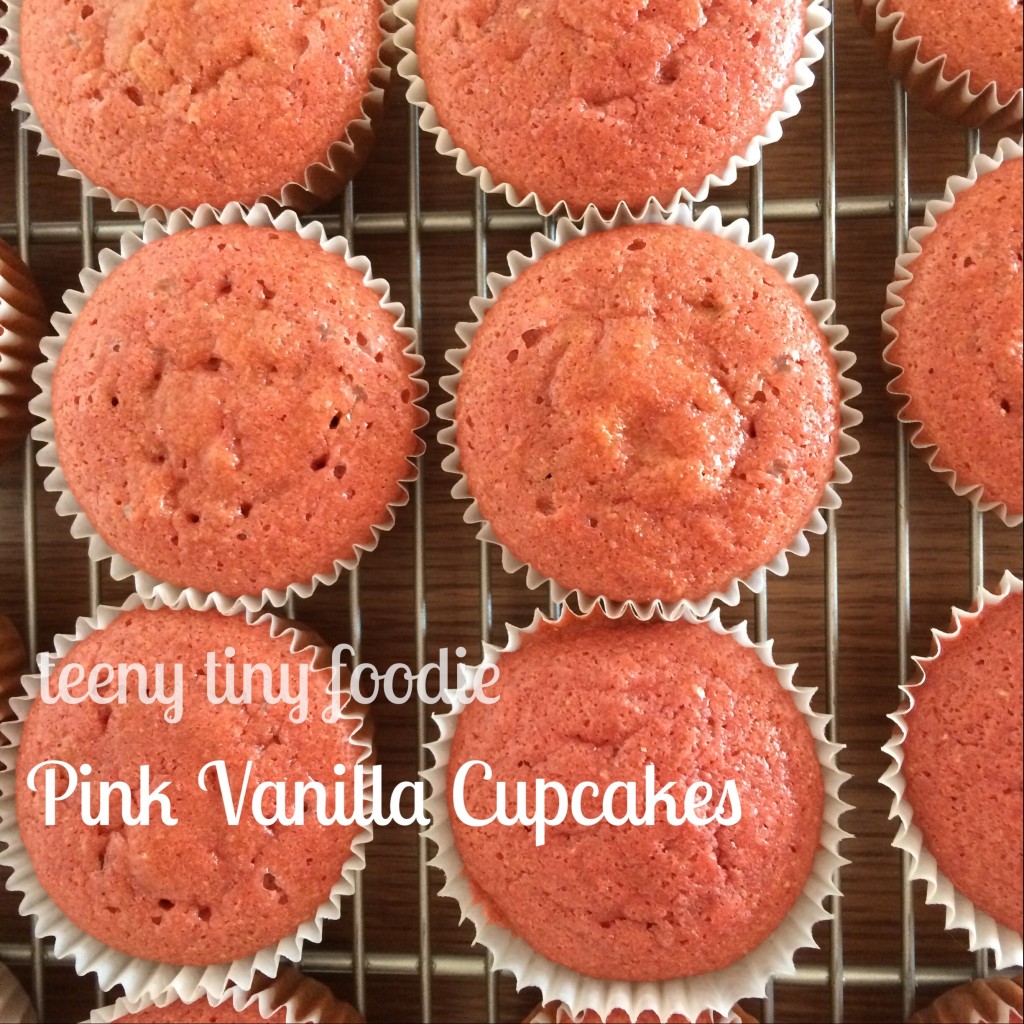 Each year, I buy cupcake toppers from Cake Face Toppers. As usual, Shelley created an amazing product. (Thank you, Shelley!)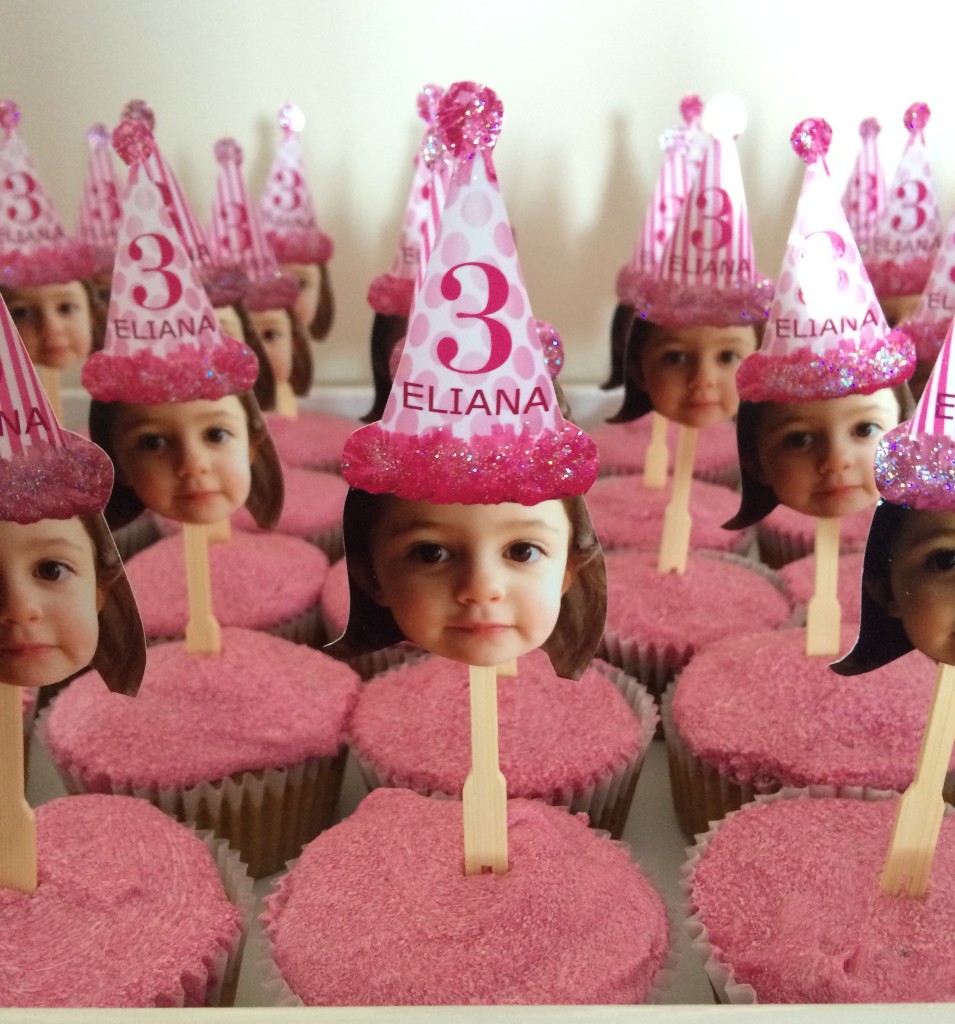 Did Eliana like her cupcakes and frosting? What do you think???
More photos from the party:
Happy Cooking!
Tags: all natural, all purpose flour, beets, birthday, butter, cream cheese, cupcakes, dark brown sugar, dye free, low sugar, Meatless Monday, powdered sugar, Valentine's Day, vanilla, whole wheat flour
« Previous Shaved Apple & Baby Kale Salad: {Kids Cook} Monday Meal Our Visit to Gotham Greens and a SURPRISE #GothamGreensGiveaway! Next »