Print This Post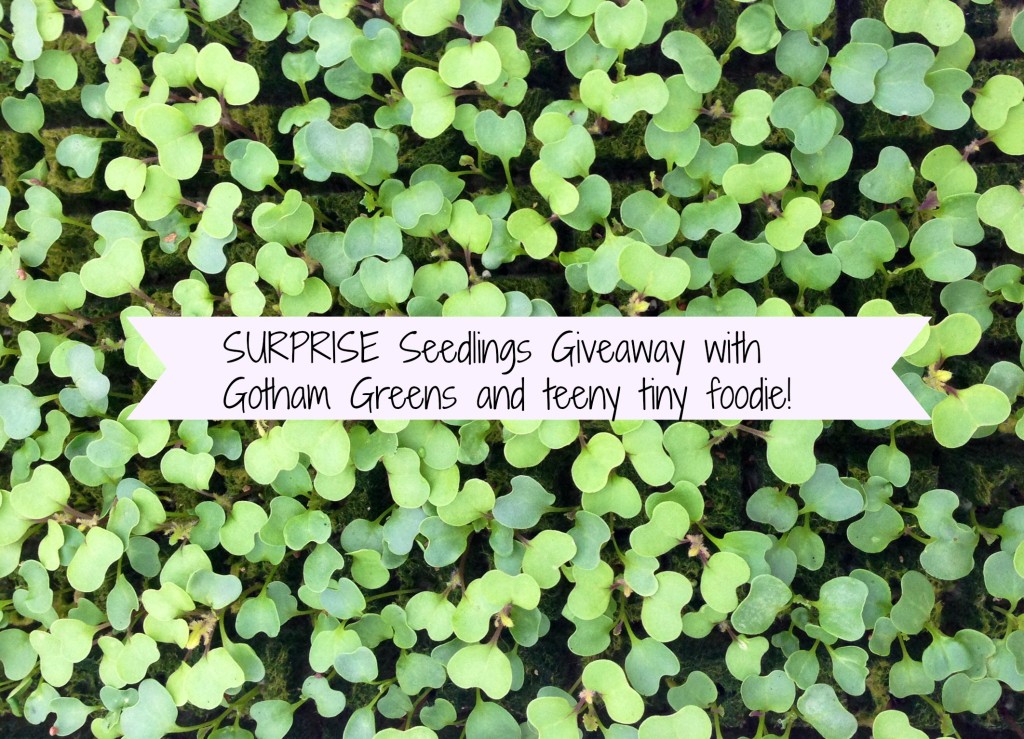 Recently, Eliana and I were treated to a private tour of the Gotham Greens greenhouse on the roof of Whole Foods Market in Brooklyn. I was beyond excited about this field trip for a couple of reasons. First, ever since I found out that a greenhouse was going to be built on top of the Whole Foods coming to my neighborhood, I've been a little, ahem, obsessed with visiting it. The idea of a huge greenhouse built on top of a grocery store in the middle of a very urban part of Brooklyn fascinated me. I had to see it! This greenhouse would allow me access to amazing produce grown locally that is readily available for me to pick out every day of the week. What?? Um, YEAH I'm all over that!
Second, because it's OUR neighborhood, Eliana and I visit that Whole Foods at least a few times I week, and we've been loving the herbs and vegetables coming from the Gotham Greens greenhouse. Enjoying their perfect little orange and red tomatoes called Brooklyn Sweets that have been in the store for a couple months, long before tomatoes are due to come into season, makes me feel like I've been cheating on summer tomatoes! What's more is that I don't feel the least bit guilty! So, of course I was looking forward to seeing where this produce is grown!
But most of all, I couldn't wait for my teeny tiny foodie to learn about another way in which produce is grown. We've been to traditional farms and grown some of our own vegetables and herbs, but we've never visited a greenhouse. Knowing where food comes from is a big part of creating a teeny tiny foodie so this was a special educational opportunity for us both. Let me tell you, I was blown away by the creativity and ingenuity I saw during our tour. It's amazing that there is technology that allows innovative farmers to create fields of greens right on a rooftop in a major city.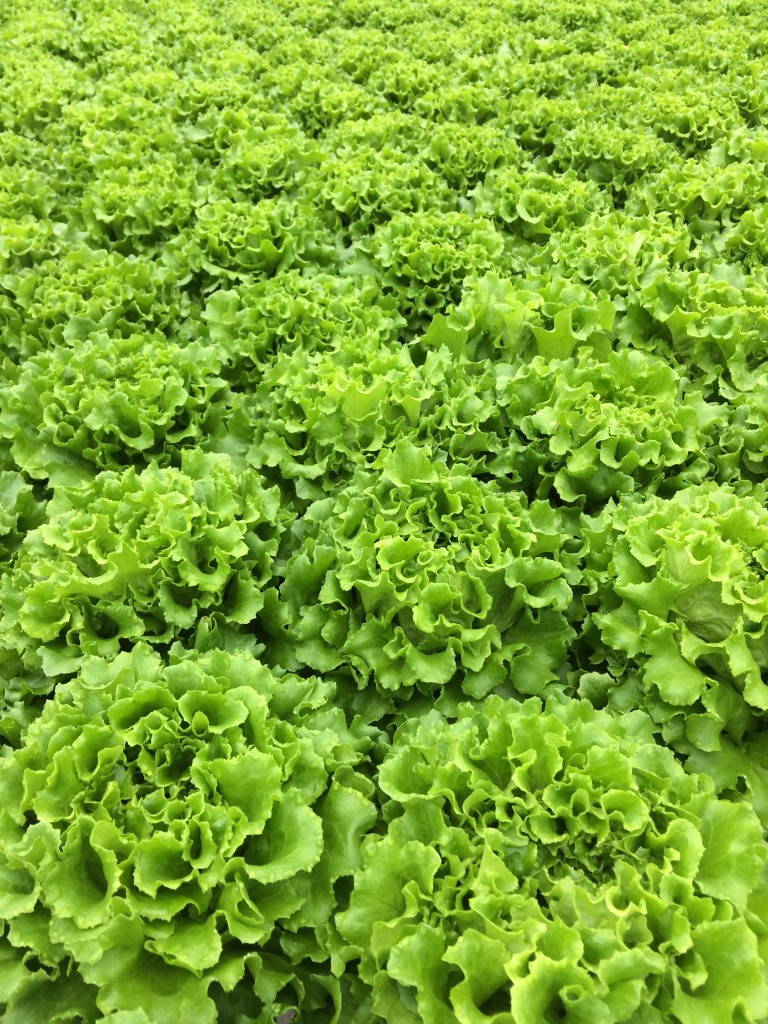 Before I go into the details of our visit, I want to tell you about Gotham Greens. This Brooklyn-based company creates greenhouses in urban areas to deliver super-fresh, pesticide-free produce grown in ecologically sustainable and environmentally responsible ways. They sell their products to local grocery stores and restaurants, making it easy for these establishments to provide fresh, local vegetables and herbs to their customers all year long. Basically, they make it easy for people in urban areas to enjoy fresh, nutrient-dense and healthy produce while making sure to take care of the environment, too. What's not to love?
Now, on to the tour…
Eliana and I felt like VIPs as Nicole, the marketing and partnerships specialist at Gotham Greens, led us through the keypad-locked doors leading from the grocery store into the large greenhouse. Buh-bye common customers! When we walked in, a field of basil immediately caught my eye. Oh, the recipe possibilities!! As we walked around the greenhouse, Nicole explained that everything from temperature, to sunlight to humidity and more is controlled to provide the vegetables and herbs with an environment that will best foster their growth and create amazing produce, even in the middle of winter. Gotham Greens grows their produce through hydroponics–a water-based system that delivers minerals and nutrients to the plants without the use of soil. What's amazing about this technology is that it is completely pesticide-free and sterile. Because there is no soil used, the risk of transferring dangerous pathogens like E. coli to the plants is never a concern. The folks at Gotham Greens have taken this innovative type of farming a step further by creating a system that recirculates the water they use, so they preserve this natural resource while growing vegetables and herbs that are highly nutritious and tasty.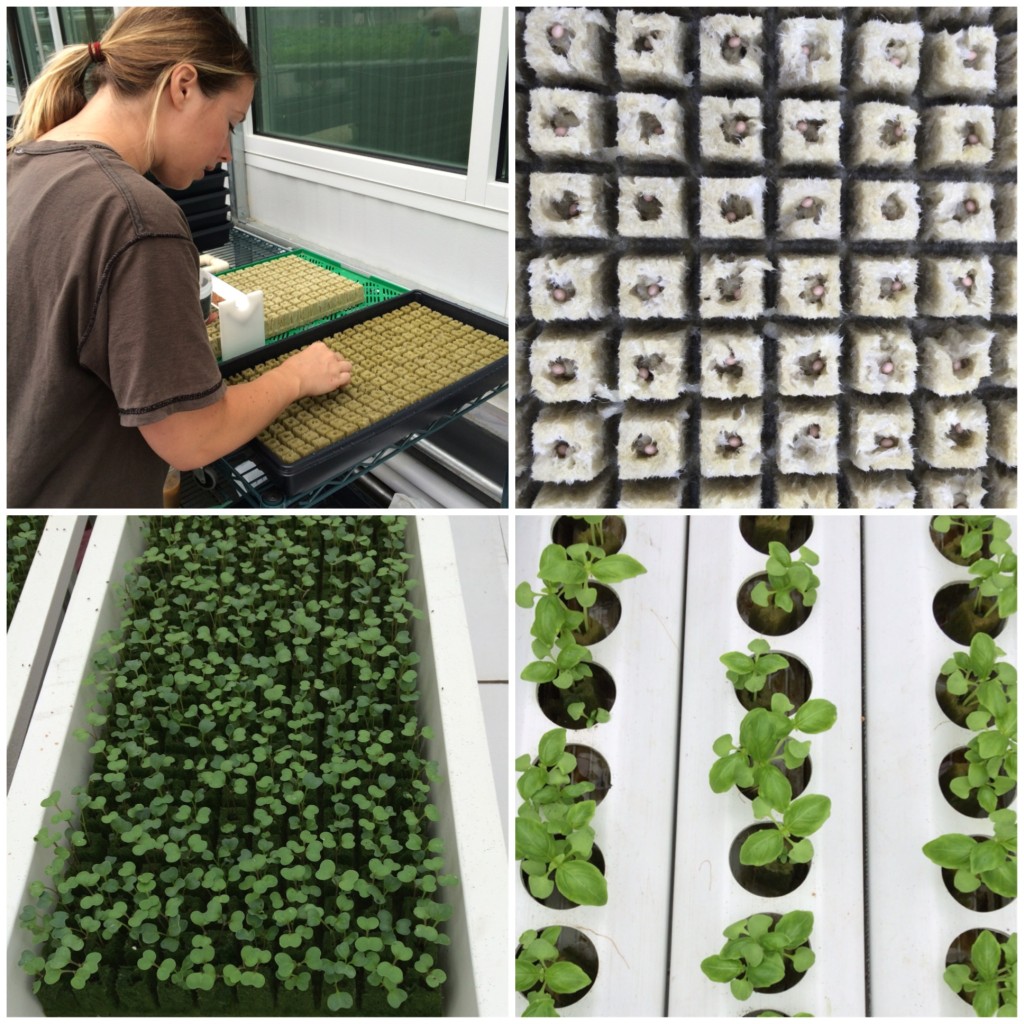 We were able to see first-hand how the farmers plant the seeds into tiny rockwool sponges and also saw various crops across different ages and stages. It was fascinating to see newly planted "baby" basil alongside the more mature plants. We even got to go into the tomato room, where Gotham Greens uses bees to pollinate the amazing walls of delectable tomatoes hanging all around the room. At the end of our visit, they sent us home with some great vegetables and herbs to use to create some recipes. I shared our first recipe, Shaved Apple & Baby Kale Salad, a couple of weeks ago. Stay tuned for more recipes coming soon!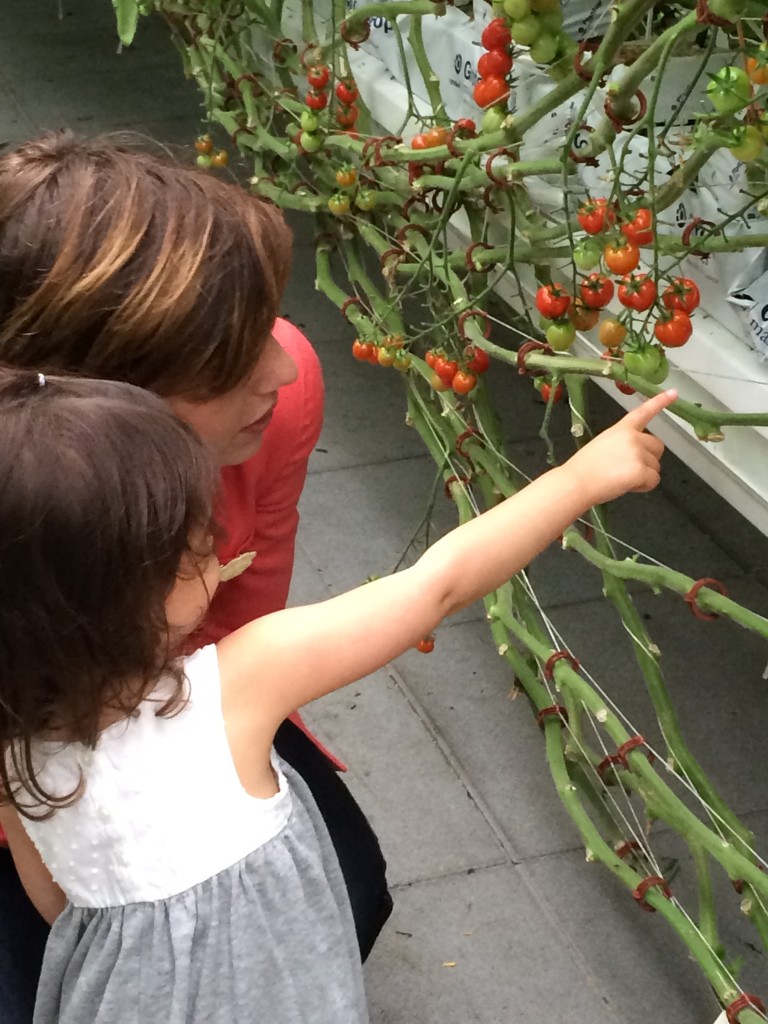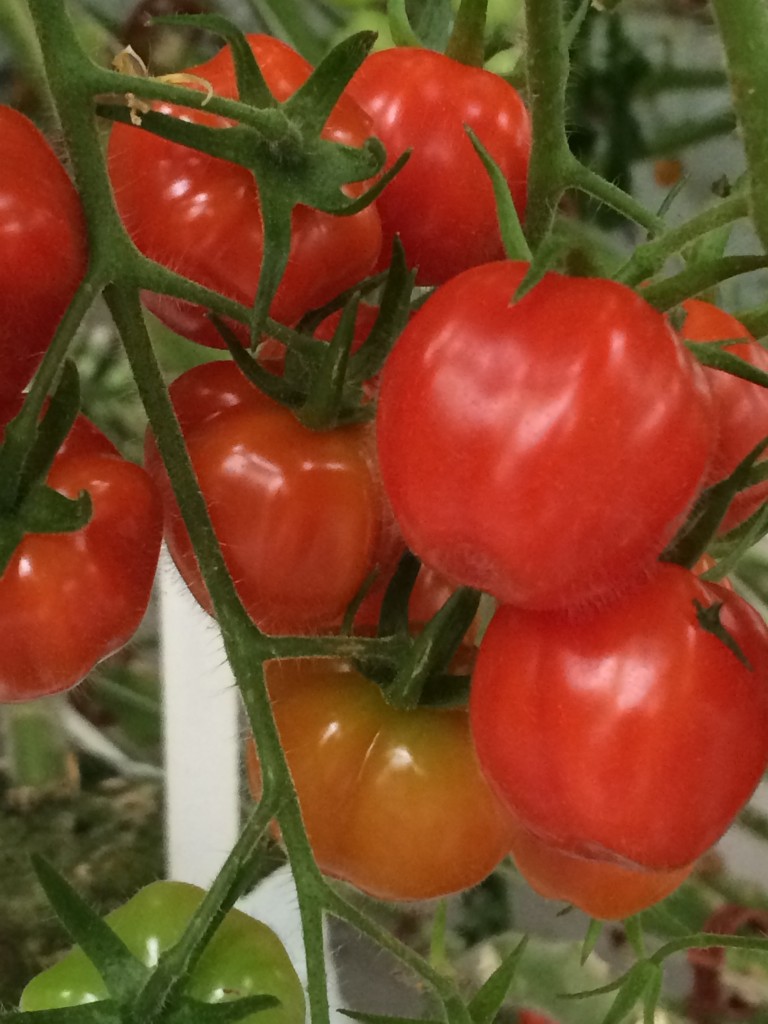 I'm thrilled to announce that the folks at Gotham Greens and teeny tiny foodie are partnering to give away seedlings for some delicious greens and a tour of their greenhouse with a local reader! Woohoo! One lucky winner, based in the Northeast, will be the proud owner of his or her very own Gotham Greens medley of seedlings that will include bok choy, butterhead lettuce, arugula and iceberg lettuce. What's more is that the winner will also be treated to a private tour of the facility, too!! The giveaway starts TODAY at 12pm and will end at 5pm on Tuesday, July 1 in honor of #GivingTuesday. A winner will be announced later that evening.
Planning to share your excitement about the giveaway on social media? Please use the following hashtags so we too can follow your posts! #teenytinyfoodie #GothamGreensGiveaway and #LettuceGive
Here are seedling planting directions straight from the folks at Gotham Greens:
"We seed all of our plants in a material called Rockwool, which is a spongy substrate made out of volcanic rock! For best results, plant the seedlings within 24 hours in your desired location and water at least once a day. Keep the soil moist without overwatering. Our basil loves full sun but our lettuces do well in a partially shaded area. Remember lettuce likes cold nights so if you have a shadier area of your garden, plant it here!  Happy Gardening and don't forget to eat your greens!"
ENTER THE GIVEAWAY NOW TO WIN! 
Good luck!
Tags: creatingateenytinyfoodie, giveaway, Gotham Greens, greenhouse, local, review
« Previous Pink Vanilla Cupcakes with All-Natural Magenta Frosting: {Meatless} Monday Meal Crunchy Taco Salad: {Kids Cook} Monday Meal Next »