Print This Post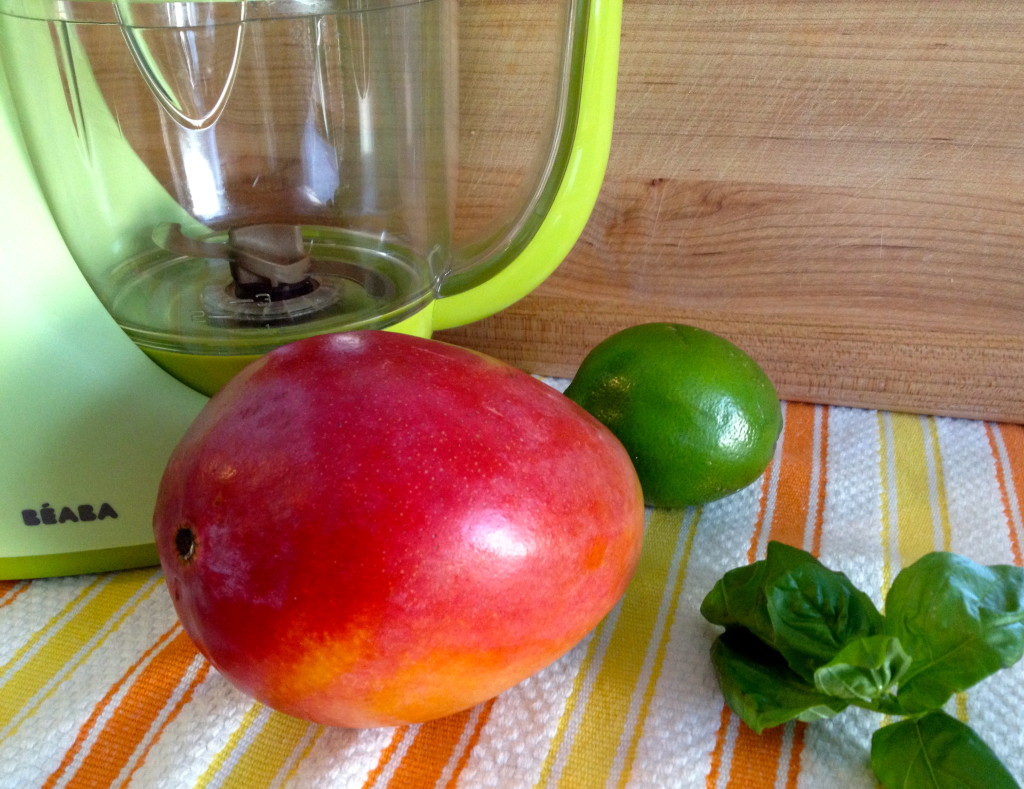 Mango Basil Purée
9 months and up
Ingredients:
-1 very ripe mango, peeled and chopped
-A few tablespoons of hot water
-Fresh basil, to taste
-Fresh lime juice, salt, chili powder (optional)
Preparation:
Put mango into a food processor and purée.
Thin to desired consistency by adding hot water and/or lime juice by the teaspoonful.
Pulse again and taste for consistency and flavor.
Add basil to existing purée and pulse so the basil becomes mixed throughout.
Taste and adjust seasonings and consistency as needed.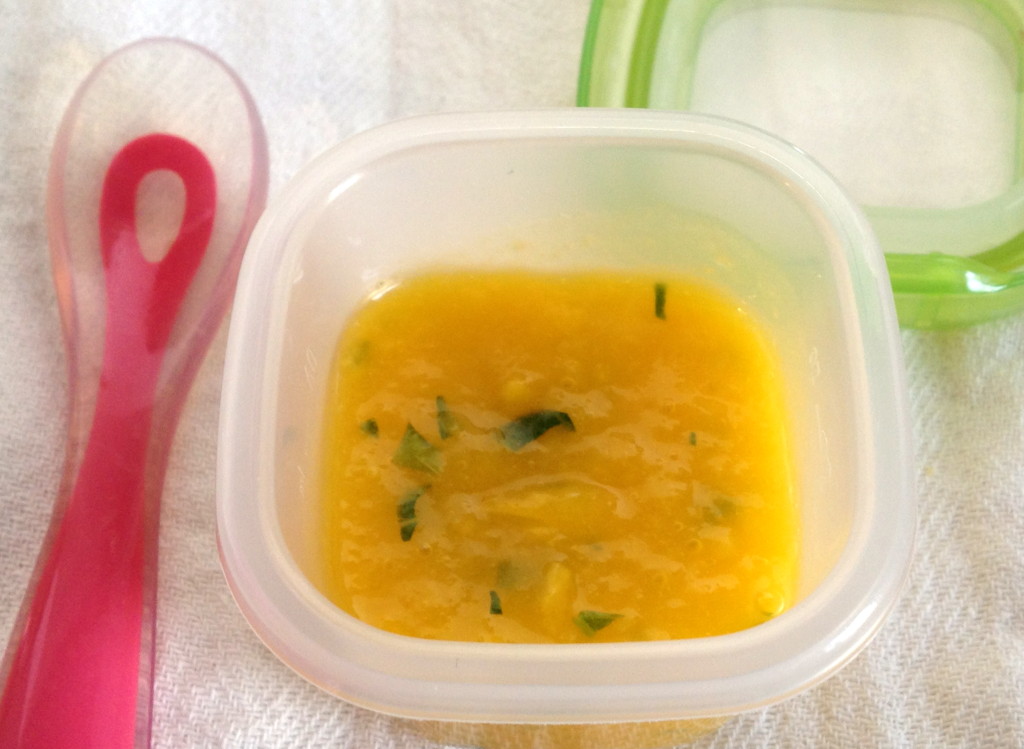 Variations:
-Substitute other herbs for basil such as mint or parsley
-Mix in cooked farro, brown rice or other grains for added texture
-Mix in cottage cheese for added protein and texture
-Mix in salt, pepper, chili powder, cayenne pepper or paprika
-Mix in fresh lime juice
Happy Cooking!
Tags: 9-12 months, basil, gluten free, limes, mango, Meatless Monday
« Previous Simple Mango Purée Grilled Swordfish with Mango Sauce: Monday Meal Next »