Print This Post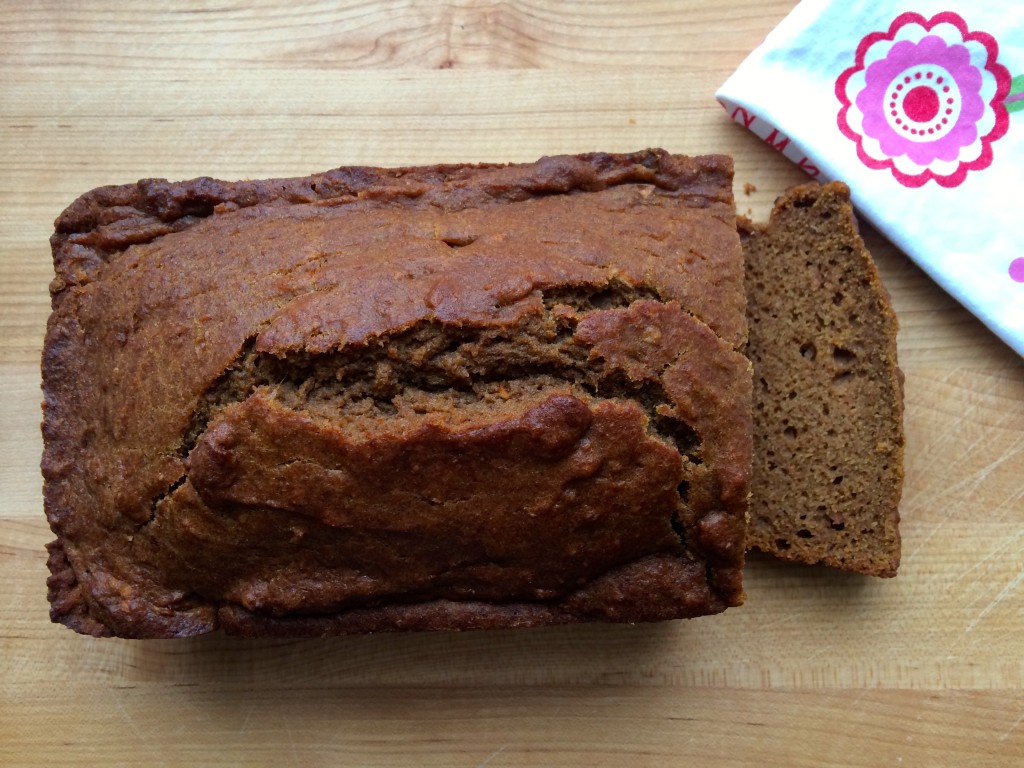 Come close. I'm going to tell you a secret: The batter recipe for muffins, mini muffins and sweet breads like pumpkin bread is the exact same thing. Just "packaged" differently in whatever type of vehicle you choose to cook them. I know. I just rocked your world, right?
This week's Monday Meal, Apple Pumpkin Bread, was born from a few things. First, my desire to create a new muffin/bread-type recipe using the seasonal super foods apples and pumpkins. Second, my urge to simplify things and remove some of the fancy and extra type items I usually include such as oats and wheat germ. And third, my utter laziness. As much as I love muffins and mini muffins for their cuteness and portability, it takes time to fill all those little cups. Under the umbrella of "simplifying" I decided to throw the batter into a loaf pan instead and voila: Apple Pumpkin Bread was born.
Before the recipe, I have a few tips and ideas to share:
1. This recipe calls for 1 cup of Roasted Pumpkin and Apple Purée. You can use previously frozen purée. Just thaw it out in the refrigerator for a day or two before you want to use it and give it a good stir before adding it to the wet ingredients so it all comes back together.
2. Lately, when I realize there are fruits or veggies that are about to pass their prime, I roast them, purée them and stick them in the freezer in 4 ounce containers. There are endless uses for purées even in a home where there are no babies. I like to add them to pancakes, muffins/breads and oatmeal to name a few.
3. This bread isn't super sweet but it is just sweet enough and has a bit of kick from the cinnamon and ginger.
4. It's delicious by itself but is also tasty smeared with butter, Greek yogurt or ricotta cheese sweetened with a bit of vanilla or syrup.
Apple Pumpkin Bread
Yields 1 loaf
Ingredients:
Dry ingredients:
-1½ cups whole wheat flour (I like to use King Arthur Flour)
-1 teaspoon baking soda
-½ teaspoon salt
-2 teaspoons cinnamon
-1 teaspoon ground ginger
-1 teaspoon ground nutmeg
Wet ingredients:
-½ cup extra virgin olive oil
-¼ cup maple syrup
-2 eggs, lightly beaten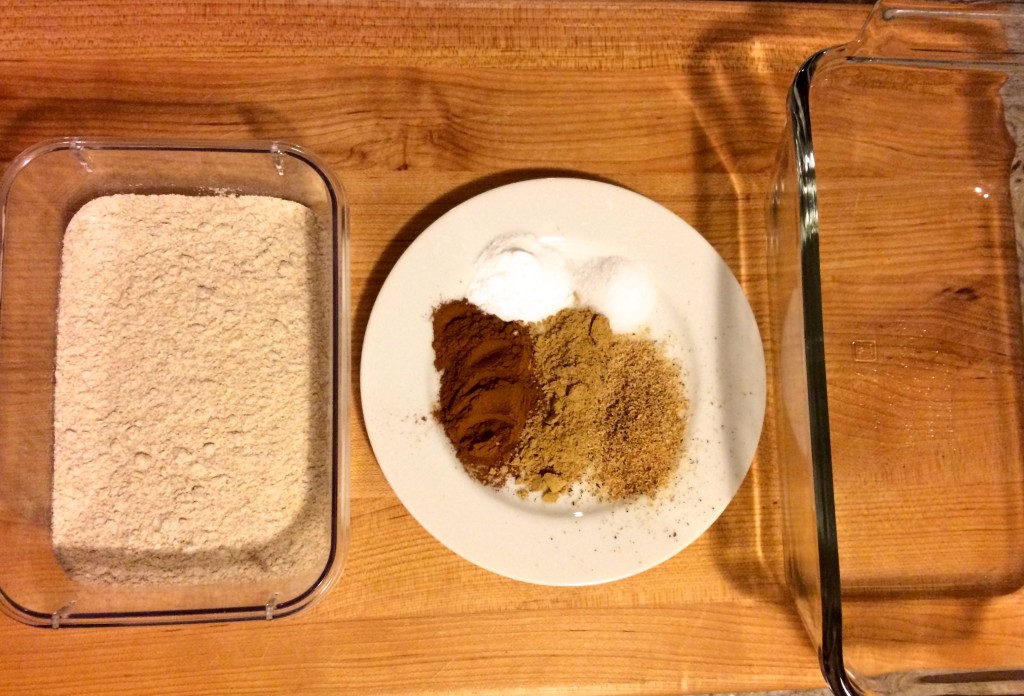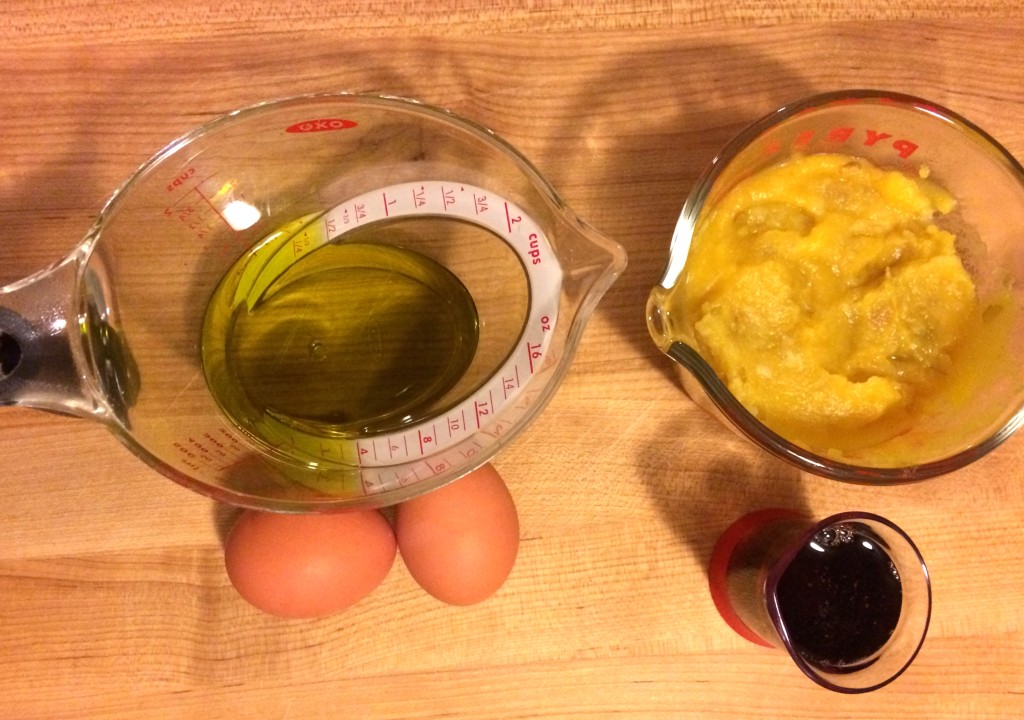 Preparation:
Preheat the oven to 350° and grease a 5×9 inch loaf pan.
Combine all of the dry ingredients in a small bowl.
Whisk the wet ingredients together in a large bowl.
Slowly stir the dry ingredients into the wet ingredients. Stir only until it is all combined- don't over stir.
Fill the loaf pan and bake for 55 minutes or until a toothpick inserted into the middle of the bread comes out dry.
Enjoy!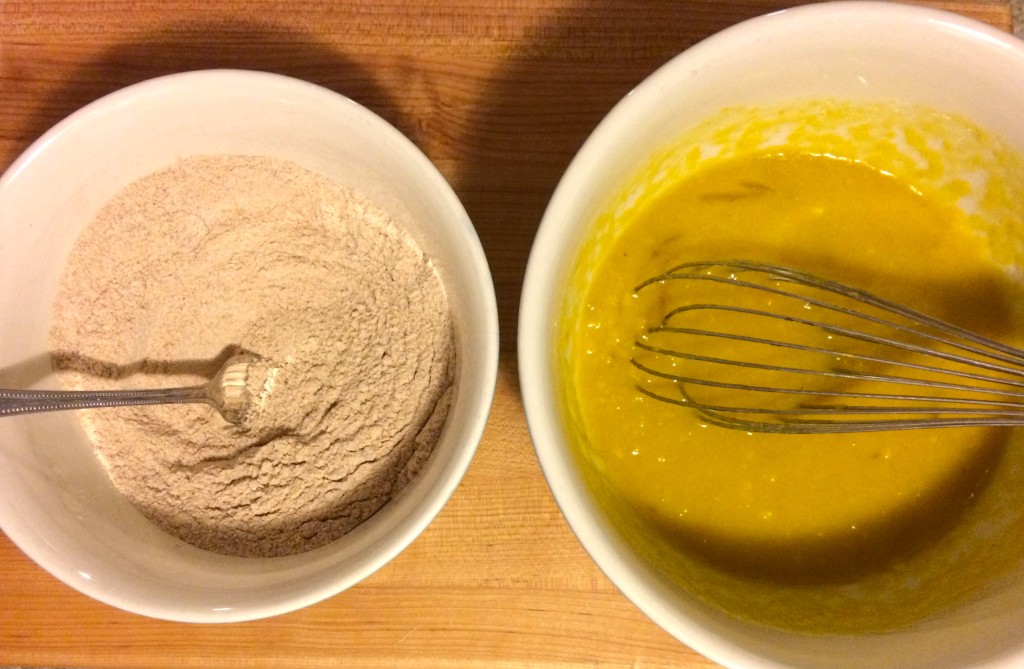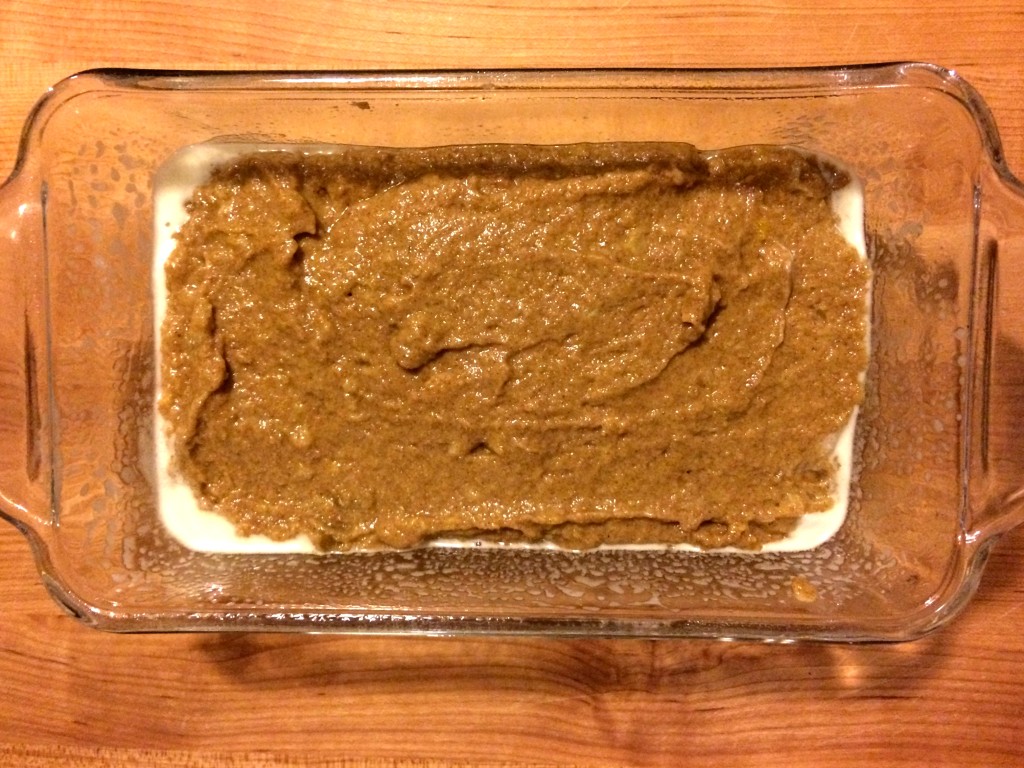 Happy Cooking!
Tags: apples, baby and family, breakfast, eggs, Fall, Meatless Monday, muffins, pumpkin, Purees For Two, Thanksgiving
« Previous Purée Pancakes: {Meatless} Monday Meal Easy Peas-y Ravioli: {Kids Cook} Monday Meal Next »