Print This Post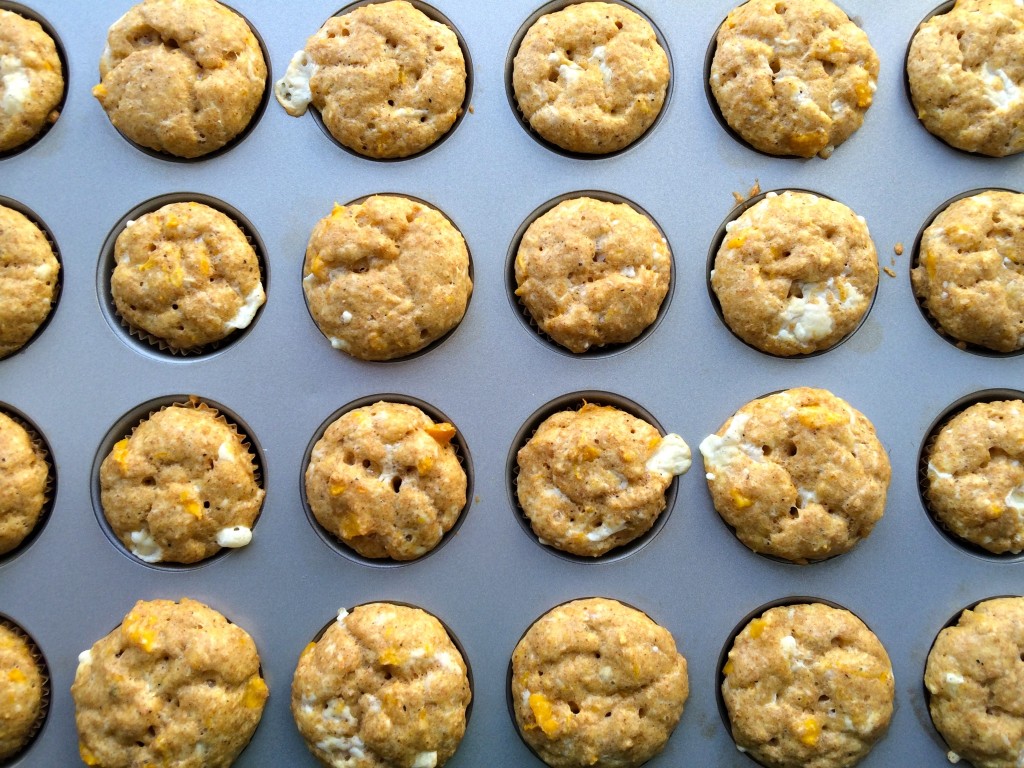 A few months ago, I got it into my head that I wanted to create a cross between a muffin and a frittata. So, I began playing around with ingredient ratios and flavor combinations and did lots and lots of recipe testing. Now, after some trial and error, voila: I present to you my Cheesy Squash Bites!
Enjoy!
Cheesy Squash Bites
Yields 24 mini muffin-sized bites
Ingredients:
-3 ounces Roasted Butternut Squash Purée (or other squash purée)
-4 ounces roasted pumpkin (or other squash), chopped into small chunks
-4 eggs, whisked
-4 ounces mozzarella, shredded
-1 ounce parmesan or locatelli cheese, shredded
-½ teaspoon garlic powder
-1 teaspoon salt
-½ teaspoon pepper
-¼ teaspoon cumin
-1 teaspoon baking powder
-Small pinch cayenne pepper
-Fresh rosemary, finely chopped, to taste
-1 cup whole wheat flour
Preparation: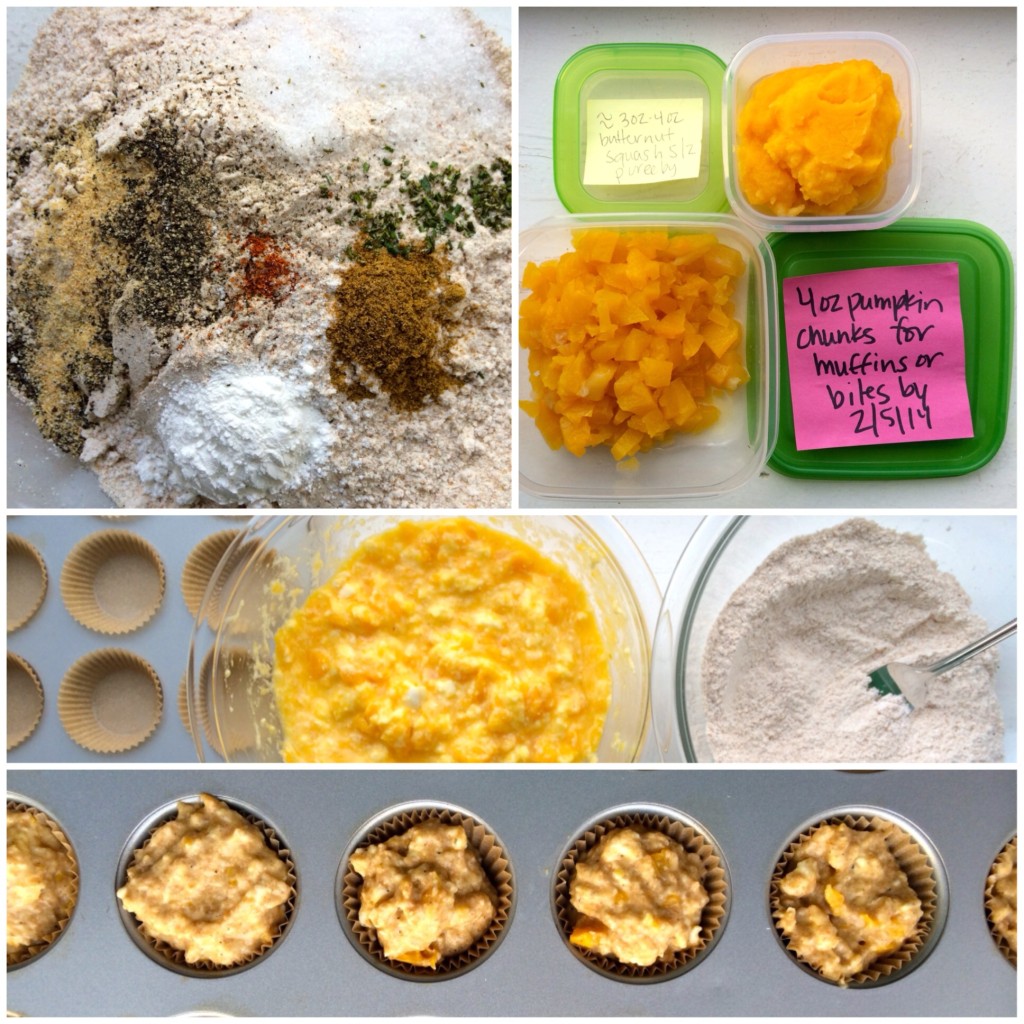 Heat the oven to 325° and either grease or line a mini muffin tin.
Mix the flour, spices and rosemary in a large bowl.
Stir in the whisked eggs, cheeses, butternut squash purée and pumpkin chunks.
Mix so it is all combined.
Fill the mini muffin tins and bake for 20 minutes. Turn off the oven and let the bites sit for an additional 2 minutes.
Remove to a cooling rack and let cool slightly before enjoying.
Did Eliana like it? Yes. But, that was after much careful inspection. She had to examine it, take out a few pieces of squash (only to eat at least some of them a few minutes later) and then finally taste it and declare, "It's good, Mommy!"
Happy Cooking!
Tags: baby and family, butternut squash, eggs, Meatless Monday, mozzarella cheese, muffins, parmesan cheese, pumpkin, Purees For Two, rosemary, vegetarian
« Previous Happy Birthday, teeny tiny foodie! Eliana's Eggs in a Hole: {Kids Cook} Monday Meal Next »