Print This Post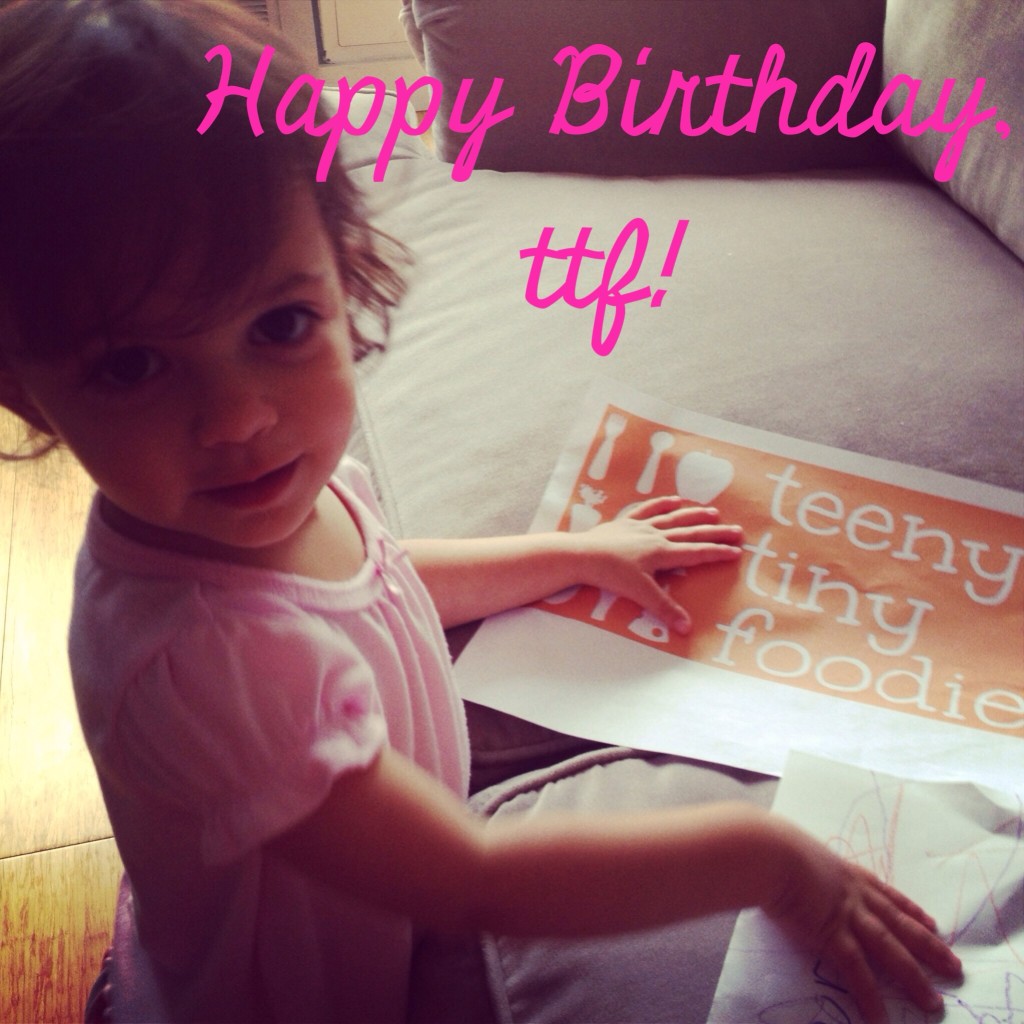 I can't believe that my other baby (aka teenytinyfoodie.com) is two years old today! It amazes me to think that it's already been two years since I began sharing stories, recipes and my complete OCD-ness with the world. It overwhelms me even more to think about what has happened over these last two years. Here's a short run down. In two years there have been:
-225 posts
-200+ recipes
-6 platforms of social media joined
-1,170 fans on Facebook
-361 followers on Instagram
-500+ subscribers to the website
-1,411 images shared
-1 recipe of the day earned from Circle of Moms
-1 LLC formed
-7 websites (other than mine) on which I've had the honor of sharing recipes
-1 Best of the Web Recipes for the Whole Family award (I still can't believe we won)
-1 little girl who probably thinks something is wrong if she's eating and she's

not

being photographed
-countless hours and late nights spent writing and worrying and cooking and revising and rewriting and editing and hoping and dreaming and envisioning and photographing and learning
And we are just getting started.
Thank you, thank you, thank you to every one of you who has joined us for part of this crazy journey. Whether you've been with us from the beginning or just joined us recently, we are honored to have your readership, interest, feedback and support.
Xoxoxoxo,
Jory & Eliana
« Previous Simple Spinach Purée Cheesy Squash Bites: {Meatless} Monday Meal Next »