Print This Post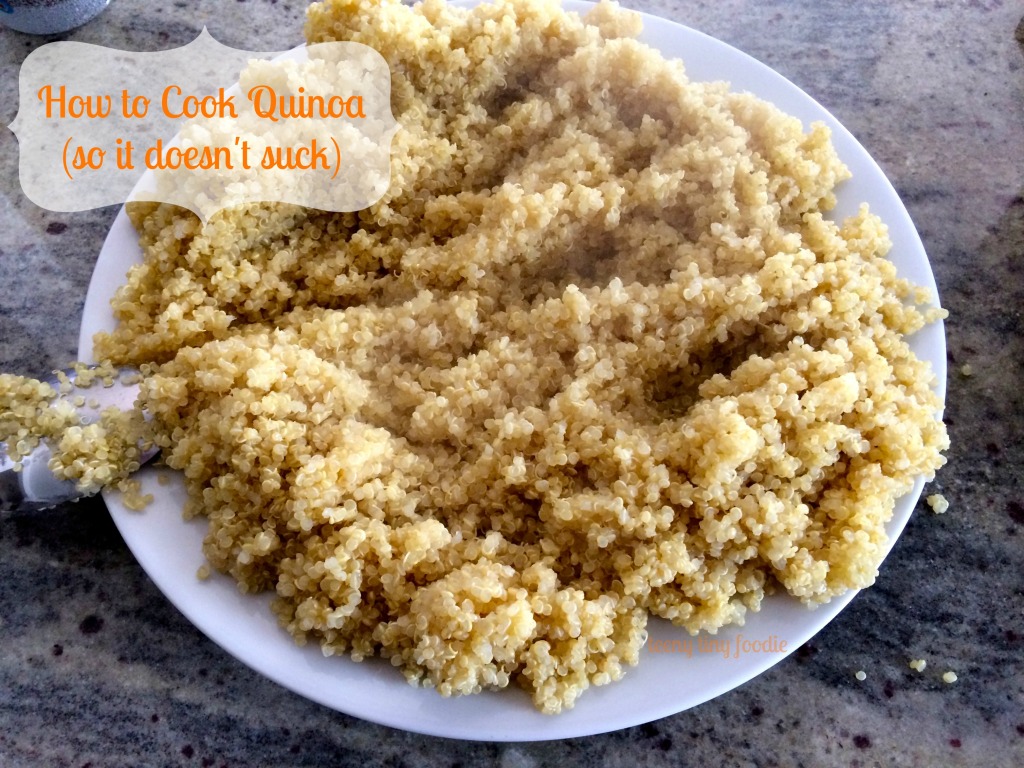 Quinoa can be a tricky ingredient. It can be as easy to cook as rice, but there are some simple steps one must take to ensure it comes out well. I used to wonder why my quinoa was sometimes mushy, had an off taste and well, kind of sucked. I felt so silly when I realized a couple simple steps would make it so much better. So now I'm turning my previous kitchen failure into your success and sharing with you the secrets to cooking a great batch of quinoa.
1. After you measure out the quinoa, pour it into a fine mesh strainer and rinse it under cold water. This will remove the outer coating that makes quinoa taste bitter.
2. Boost the flavor of cooked quinoa by stirring in a little butter, olive oil, or salt to the boiling water before adding the dried quinoa. Or, swap out the water for coconut water or your favorite broth.
3. Once it's cooked, spread the quinoa out onto a large plate or baking sheet so it doesn't steam and turn mushy. Wait around 5 minutes before adding it to your recipe or cooling it in the refrigerator. To properly cool the quinoa in the refrigerator, spread it out onto a plate or baking sheet, place it on the bottom shelf of the refrigerator, uncovered, for around an hour. Then transfer into a lidded container or Ziploc bag and store for up to 4 days in the refrigerator or 4 months in the freezer.
4. An adult-sized serving of cooked quinoa is ½ cup. I typically halve that for my toddler. If you have a baby or toddler, it is likely that some quinoa will end up on the floor. Allow the quinoa to dry out for a few hours on the floor before cleaning it up. It will be much easier than if you try to sweep it up right away.
With this new information in mind, here are some recipes with quinoa to get you cooking. The Monday Meal next week with feature quinoa too. Just a little teaser for you. 😉
How to Cook Quinoa (So it Doesn't Suck)
Yields 3 cups cooked
Ingredients:
-1 cup quinoa, rinsed and drained
-2 cups water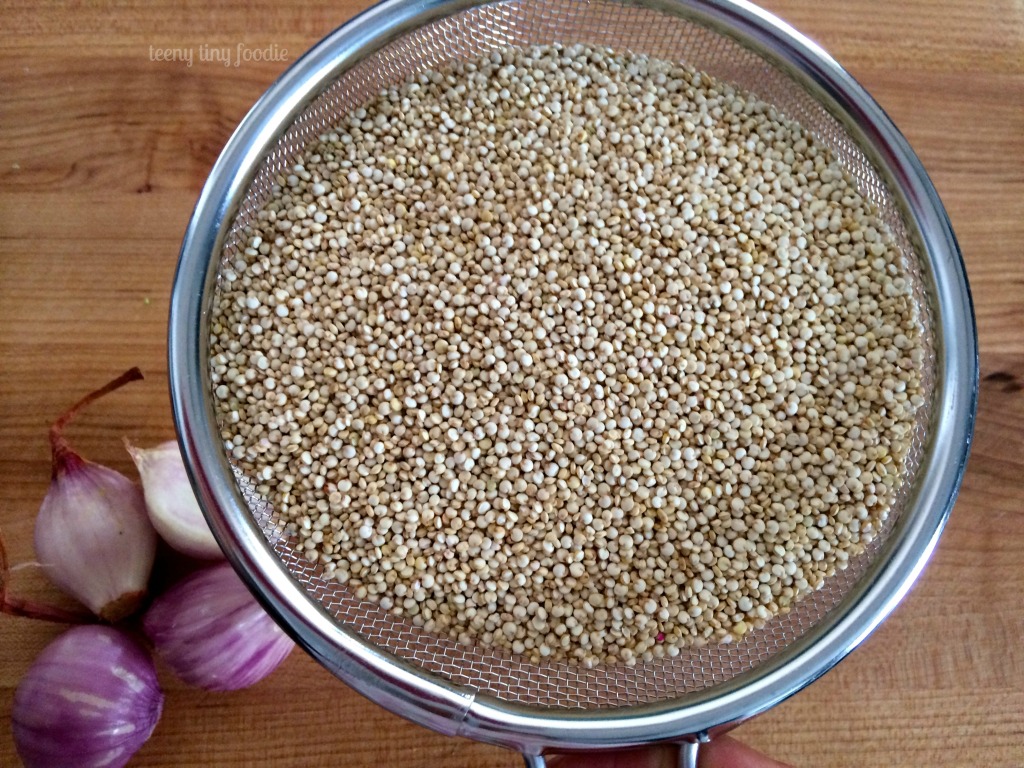 Preparation:
Measure out the quinoa and place it into a strainer. Rinse quinoa under cold water.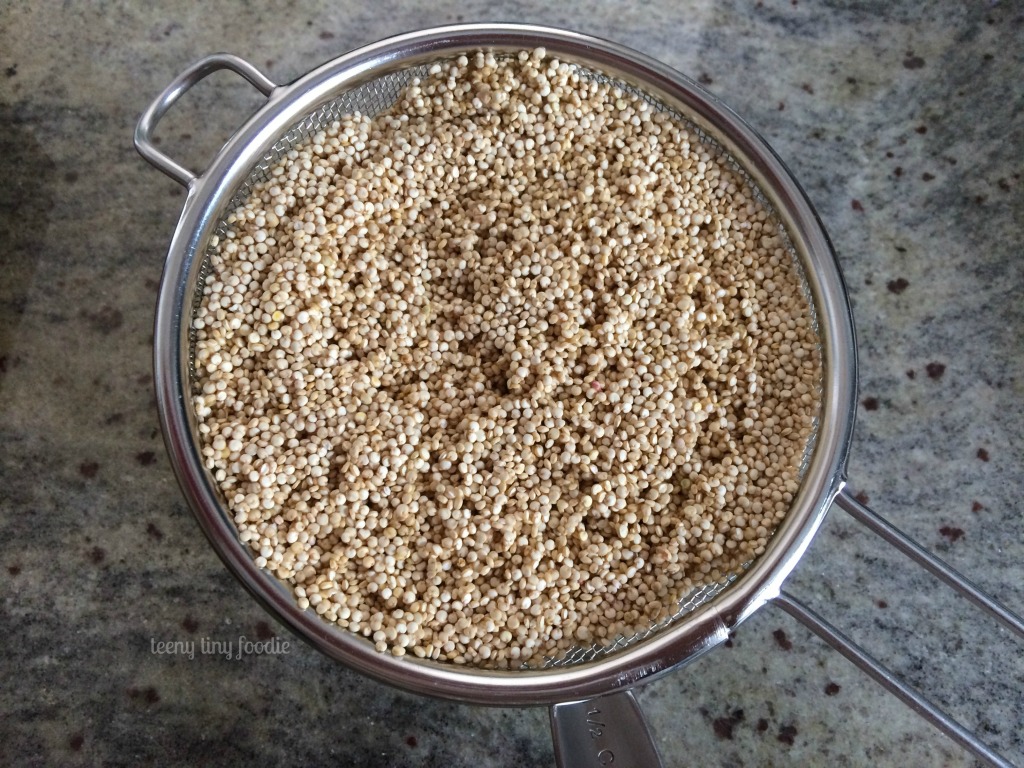 Into a medium saucepan, combine the quinoa and water (or broth or coconut water) and bring to a boil.
Reduce the heat to simmer, cover and cook for 15 minutes.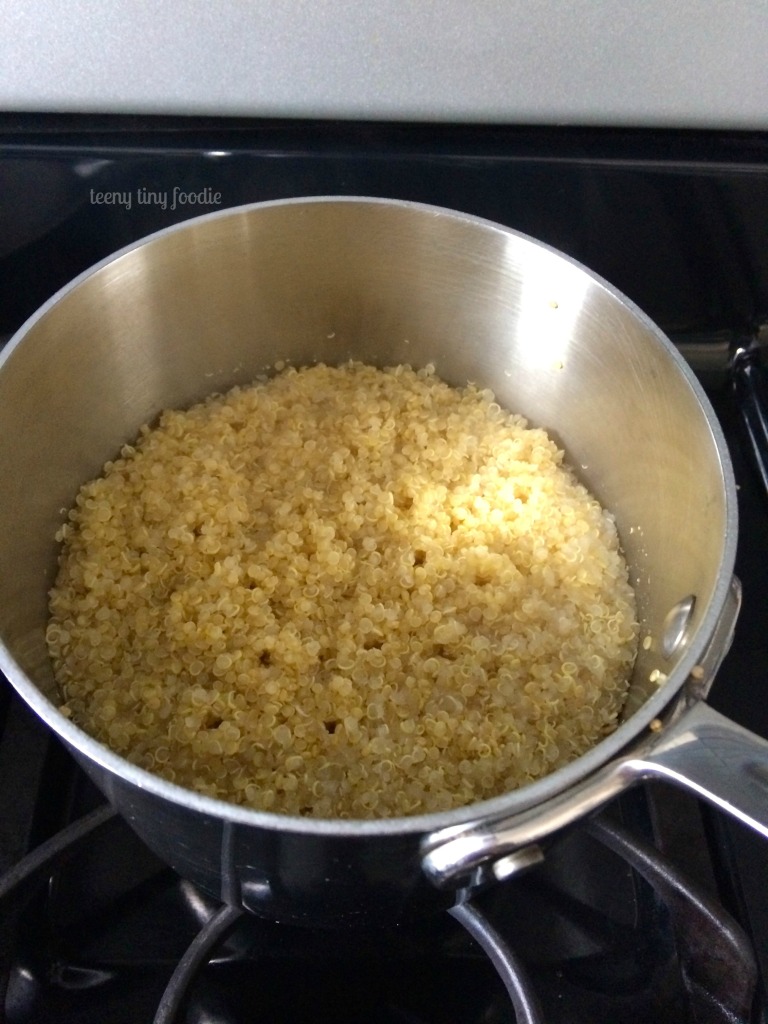 Remove from the heat, fluff gently to release steam and spread out onto a dinner plate or baking sheet.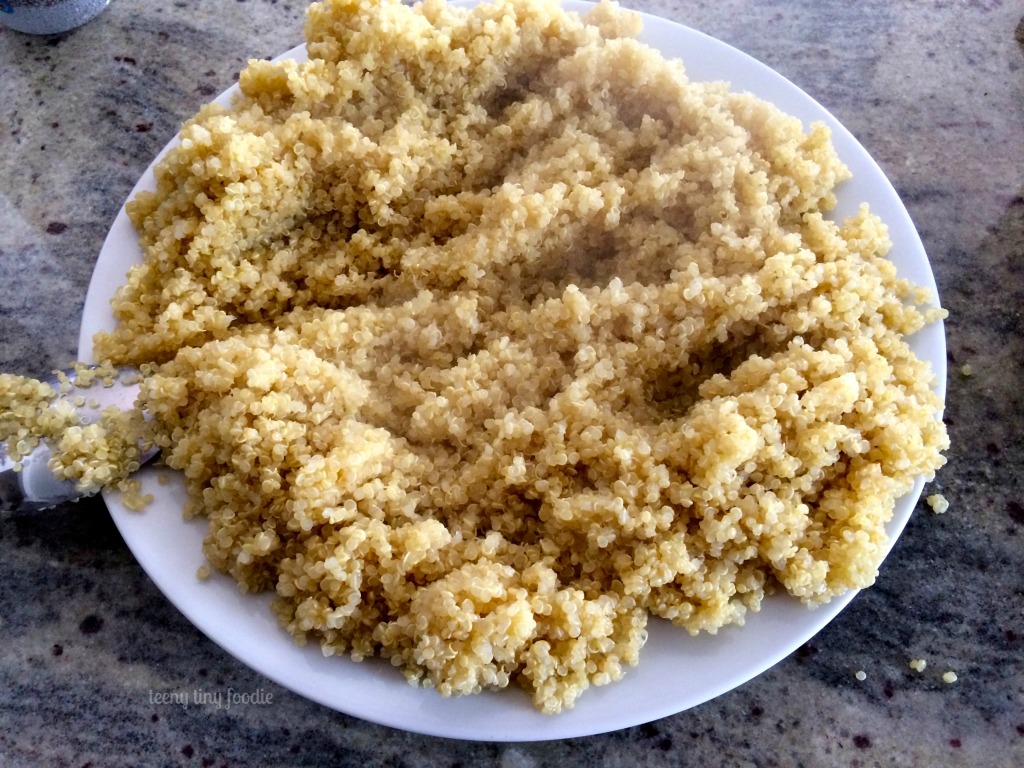 Quinoa is so much better when it doesn't suck!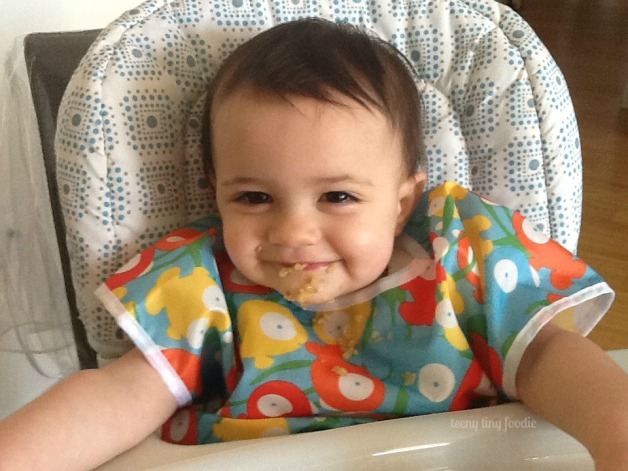 Did you know that when you were 10 months old?
Neither did I. 😉
Happy Cooking!
Tags: Meatless Monday, quinoa, vegan, vegetarian
« Previous Book Review: Garden Safari Vegetable Soup Avoiding the "picky eater" trap and #Unprocessed dishes to make with kids Next »