Print This Post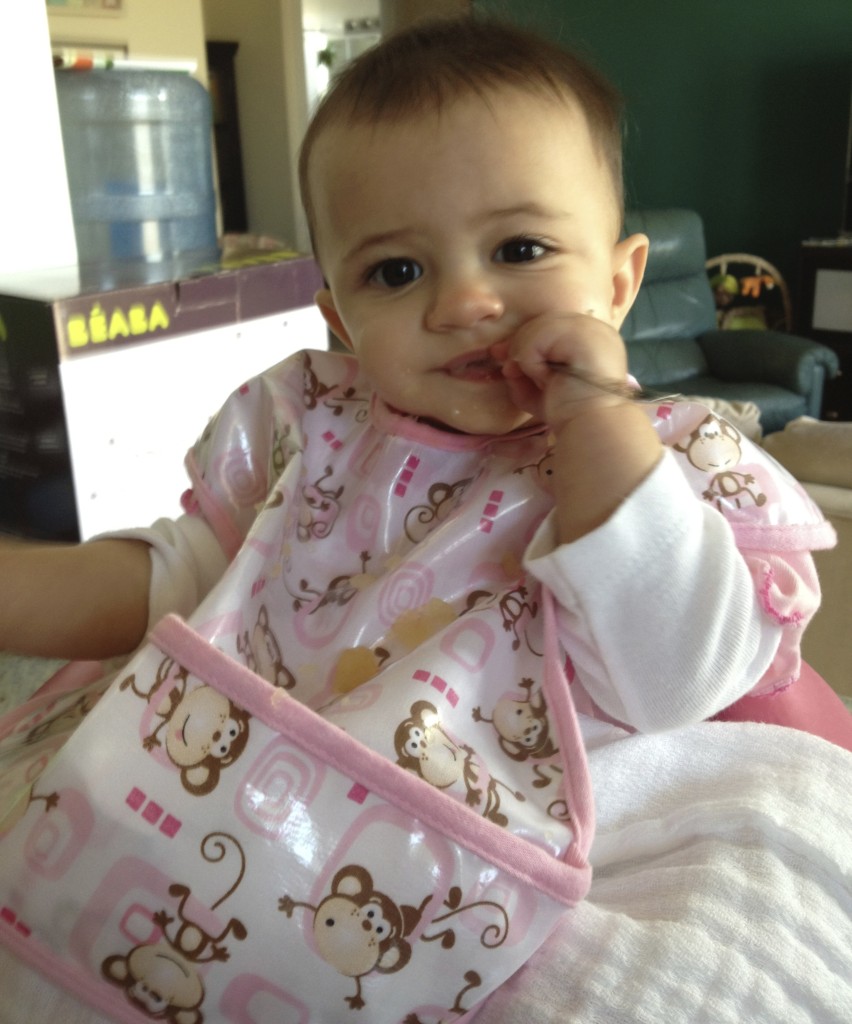 Applesauce
6-9 months
9-12 months
Ingredients: 
– 2 apples peeled and chopped (if apples are organic, can leave peel on)
– About ¼ cup of water
– Cinnamon to taste
Preparation: 
Put ingredients into a small saucepan. Over low-medium heat, simmer for 5 minutes or until apples are soft
Mash with a fork or in blender or food processor, adding cooking liquid as needed
Let cool before serving
 Happy Cooking!
Click here to read where this recipe originally appeared.
Tags: 6-9 months, apples, cinnamon, gluten free, Meatless Monday, purée, Thanksgiving
« Previous Roasted Butternut Squash Purée Pear Purée Next »