Print This Post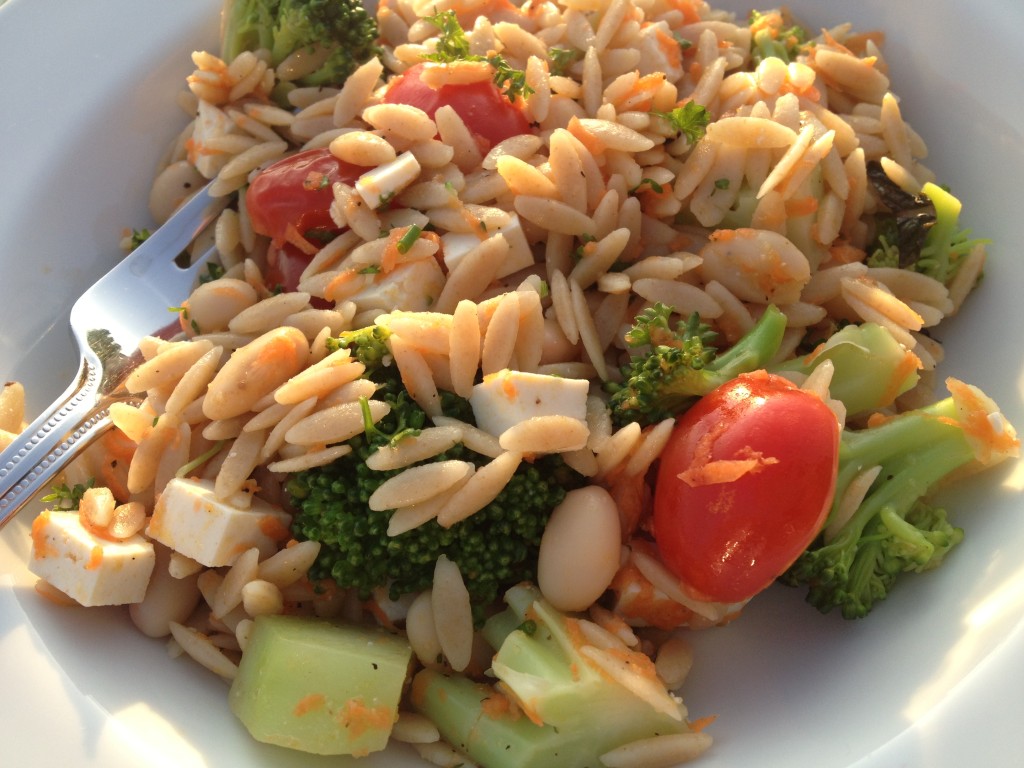 Sometimes I have an ingredient in the house that haunts me. Like, I can't get it out of my head. Literally, I think about the ingredient even as I sleep. When I was a teacher and literacy consultant, I used to plan classroom lessons in my sleep. I'd wake up and write them down before they slipped away into the wee hours of the night. (Yes, I totally and completely own my nerdiness). Now, as a full-time Mommy and at home chef, I plan recipes in my sleep. The ingredient that was haunting me most recently? Fresh mint.
I had a fridge full of fresh mint recently, which I bought in order to make a new purée recipe (Strawberry Mint Purée– which rocks even if you are not a puree-eating Little Foodie). I ended up with leftover mint in my fridge. So, I decided to create a recipe that became this week's Monday Meal: Mediterranean Inspired Orzo Salad. It can be served hot or at room temperature, which makes it a great option for those summer potlucks you might be attending. You can also make this dish a Vegan dish by omitting the cheese and replacing it with chunks of grilled tofu for a tasty protein-packed option.
Enjoy!
Mediterranean Inspired Orzo Salad
Yields 6 servings
Ingredients:
-2 cups whole wheat orzo, uncooked
-1 head of broccoli, chopped into florets
-1 stem of broccoli, peeled and chopped into ½ inch pieces
-1 carrot, peeled and grated
-1½ cups grape tomatoes, quartered
-½ can (around 1 cup) cannellini beans, rinsed and drained
-3-4 ounces firm salty cheese* such as ricotta salata, manouri or halloumi cheese, diced (I used a mix of ricotta salata and manouri cheeses)
-Fresh mint, chives and parsley, finely chopped
-Salt, pepper, red pepper flakes and garlic powder, to taste
-Juice and zest of 1 lime
-Olive oil, to taste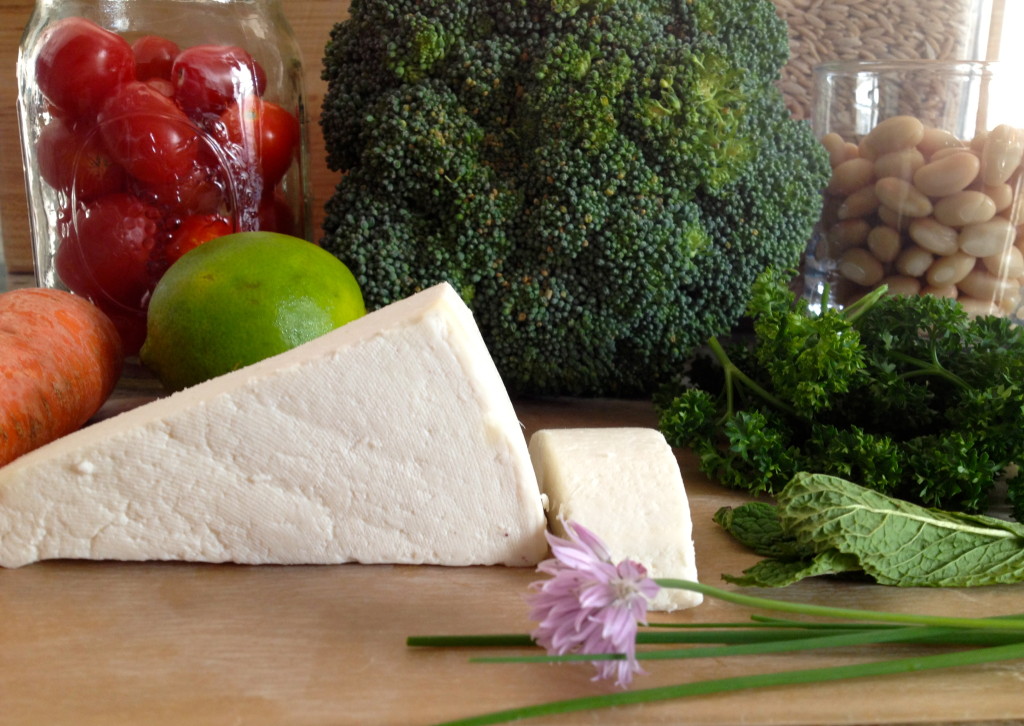 Preparation:
Bring a large pot of salted water to a boil. Add the chopped broccoli stems and cook for 1 minute. Add in the chopped broccoli florets and cook for an additional 40 seconds. Scoop out the stems and florets with a sieve or slotted spoon and transfer them to a bowl of ice water for around a minute just to stop it from cooking further. Then transfer them to a large kitchen towel to drain.
Return the water to a boil and add some olive oil. Cook the orzo according to the directions on the package and drain.
Return the orzo to the pot. Add the broccoli, carrot, tomatoes, beans, cheese, herbs, olive oil, lime juice and zest and spices. Mix together. Taste and adjust seasoning as desired. You can serve this salad immediately or let it cool a bit and serve it at room temperature, making it the perfect option to bring to serve on a warm summer night.
*You can also use feta cheese in this recipe. But, it will likely melt and become a creamy sauce if the pasta and broccoli are still warm. A tasty option, just something to be prepared for unless you serve this recipe at room temperature.
Eliana loved this dish! She had a ton of fun going through her bowl and naming all the different items she found while she was eating.
Happy Cooking!
Tags: broccoli, carrots, chives, Meatless Monday, mint, parsley, ricotta salata, summer, tomatoes, white beans
« Previous Asparagus Chive Risotto: Monday Meal Caprese Salad Strata: Monday Meal Next »