Print This Post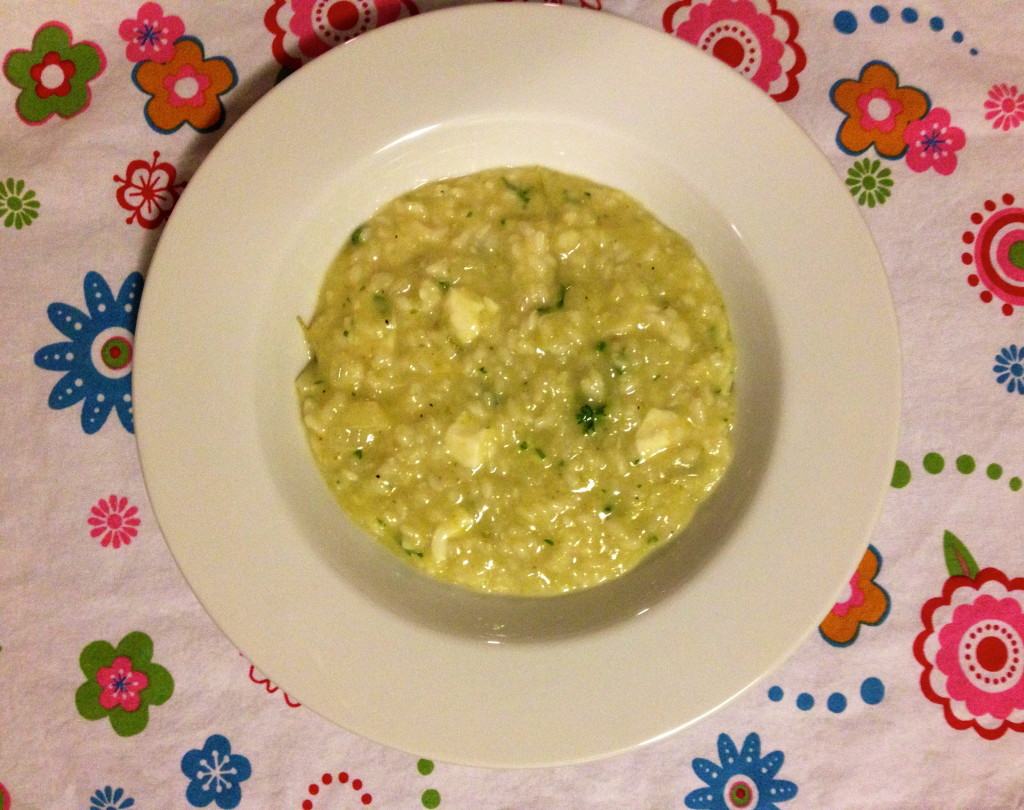 Remember the Asparagus Chive Purée recipe I shared last week? Well, if you don't happen to have any purée-eating Little Foodies in your home but want an idea for using some of the yummy asparagus that is in season right now, here's a meal more suited to Foodies ages 12 months to 12 decades using that same purée.* Enjoy!!
Asparagus Chive Risotto
Ingredients:
-2 ounces Asparagus Chive Purée, warmed
-1½ cups arborio rice, uncooked
-5 cups vegetable broth, warmed
-⅔ cup dry white wine, at room temperature**
-1 yellow onion, diced
-3½ tablespoons olive oil
-3½ tablespoons unsalted butter
-2 ounces fresh mozzarella cheese, cubed
-1 ounce parmesan cheese, shredded
-Fresh chives to taste, finely chopped
-Fresh parsley to taste, finely chopped
-Salt and pepper, to taste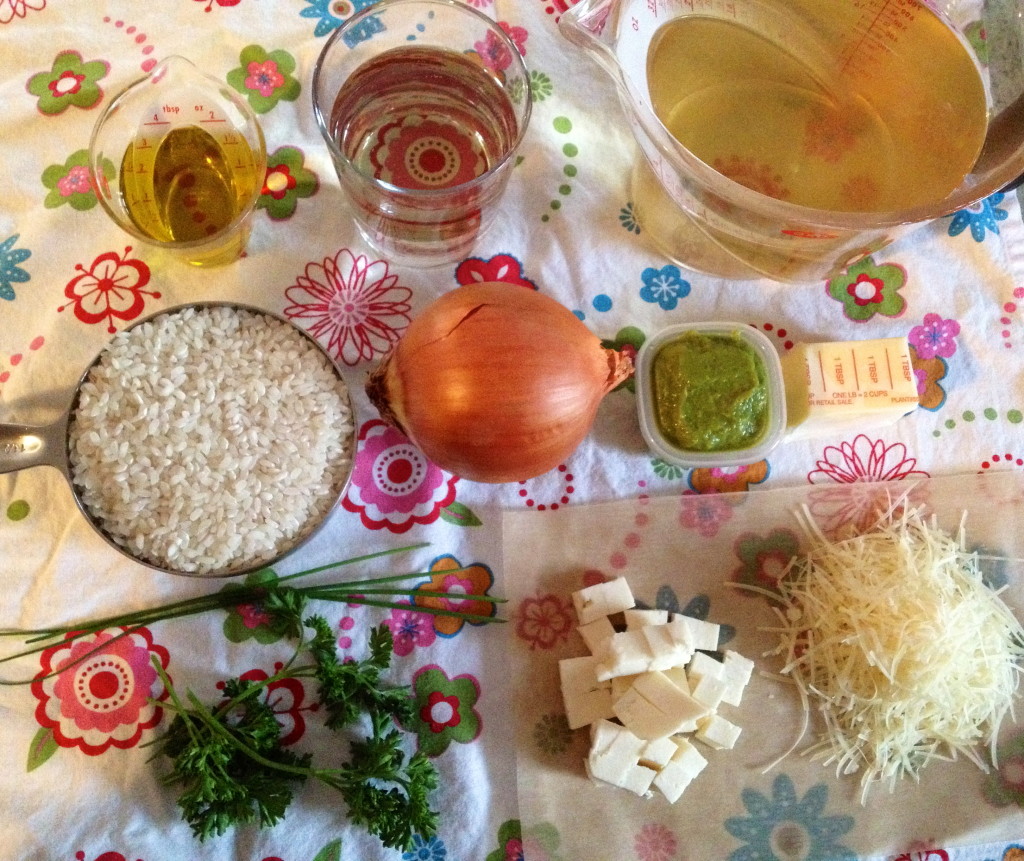 Preparation:
Warm the liquids and purée:
If the wine is cold, measure it out and leave it on the counter so it warms. Meanwhile, pour the vegetable broth into a small saucepan and bring up to a simmer.
Begin the risotto:
In a large pot, heat the oil and butter over medium heat until the butter begins to melt. Add the onions and sauté for around 5 minutes, stirring occasionally.
Add the rice to the pot and stir so it gets coated with the oil, butter and onion mixture. Let it cook for 3-4 minutes, stirring occasionally.
Add the liquids:
Add the wine to the pot and stir until it becomes absorbed. Add the vegetable broth, around ½ cup at a time, stirring constantly so the rice absorbs the liquid and becomes creamy. This process can take around ½ hour but if you rush and add too much liquid at a time, it won't absorb and you will have crunchy rice.
Add the finishing touches:
Once the rice has softened, add the purée, salt and pepper. Stir to mix. Remove the pot from the heat and stir in the parmesan, herbs and mozzarella. Stir, taste and adjust seasonings as desired.
And here are some photos of Eliana enjoying it.
Happy Cooking!
*Here I need to give a shout out to my good friend Libby who is "Mommy" to Eliana's buddy Dash. She gave me the awesome idea to use this savory puree in risotto. Thanks Libby! xox
**The alcohol in the wine will cook off when heated. But if you prefer not to use any wine, just add ⅔ cup more vegetable broth.
Tags: asparagus, baby and family, chives, gluten free, Meatless Monday, mozzarella cheese, onions, parmesan cheese, parsley, Purees For Two
« Previous Asparagus Chive Purée Mediterranean Inspired Orzo Salad: Monday Meal Next »