Print This Post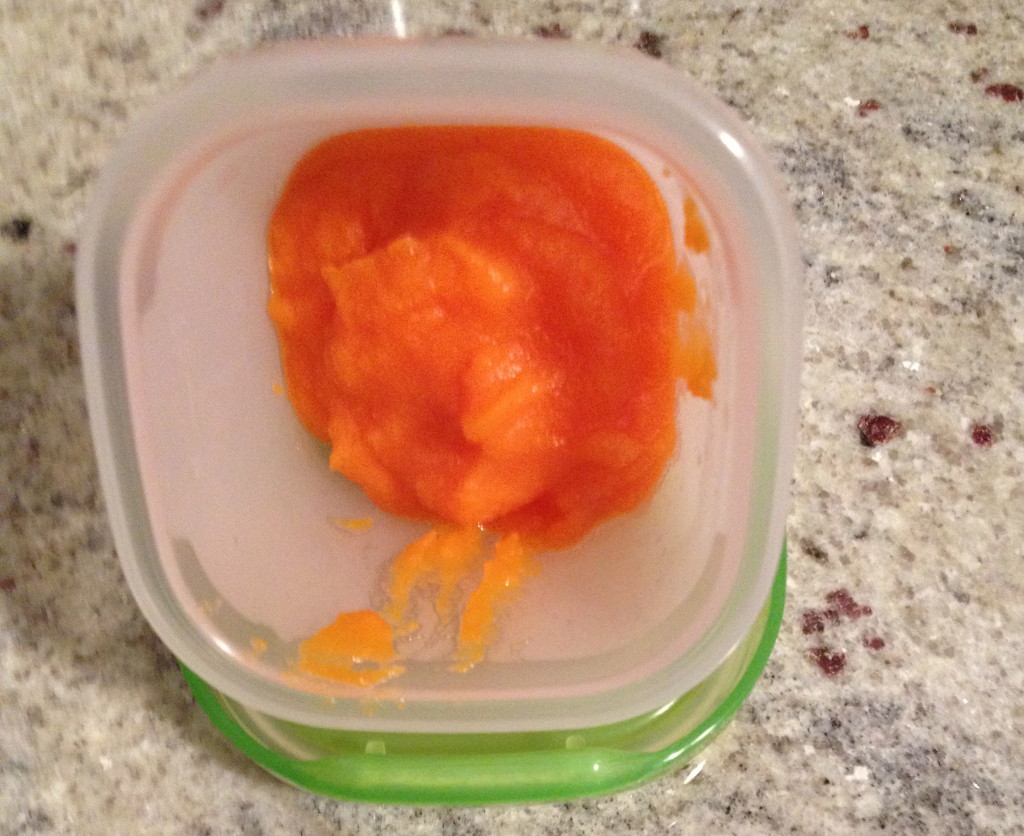 Carrot, Onion and Farro Purée
6-9 months
-2-3 organic carrots, peeled and chopped
-¼ small organic onion chopped
-½ tablespoon cooked farro and some reserved cooking liquid
-Olive oil, chopped garlic, salt and pepper to taste
 Cook farro according to directions on package and reserve some of the liquid.
Heat olive oil in pan on low-medium heat and add onion, garlic and salt. Cook until onions are golden, around 5 minutes. Steam the carrots. (I steamed them in the Beaba Babycook).
Combine carrots, farro, about a tablespoon of reserved cooking liquid and the onion mixture and blend. Add more liquid as needed.
Let cool slightly before serving to baby.
Happy Cooking!
Click here to read where this recipe originally appeared.
Tags: 6-9 months, carrots, farro, Meatless Monday, onions, purée, Thanksgiving
« Previous Pear Purée Helicopter Mommy Update Next »