Print This Post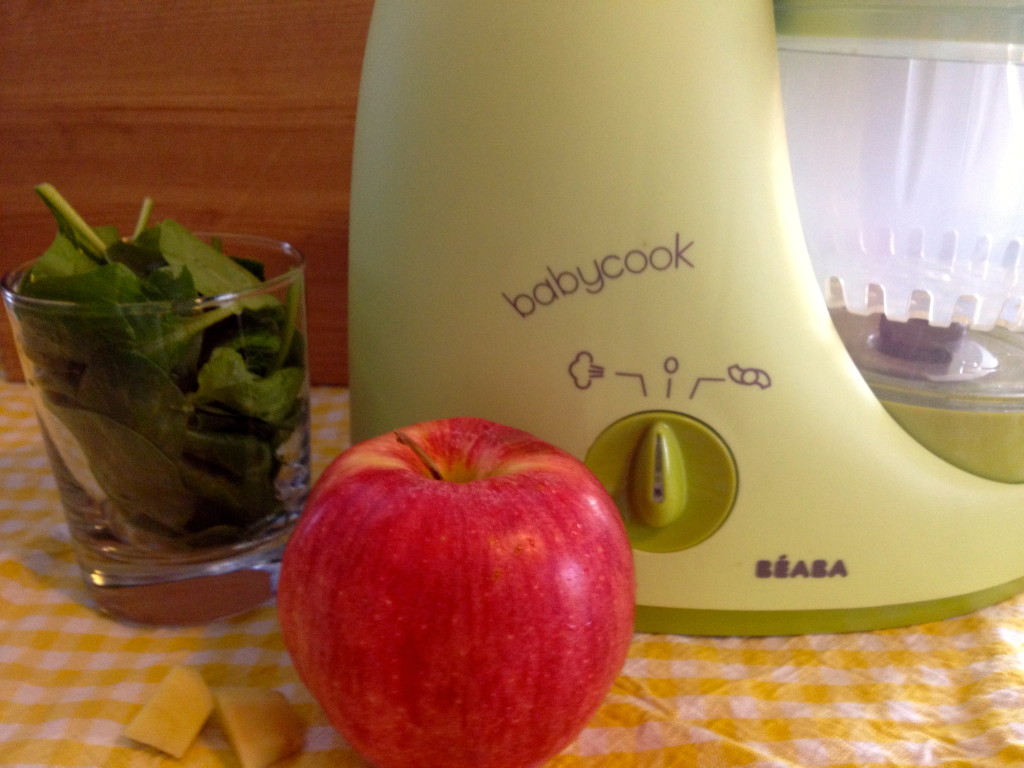 Apple-Spinach Purée
6-9 months
-1 apple, peeled and chopped (You want a sweet apple so don't use a Granny Smith)
-1 cup of spinach leaves, rinsed and patted dry
-½-inch piece of fresh ginger, peeled and cut into half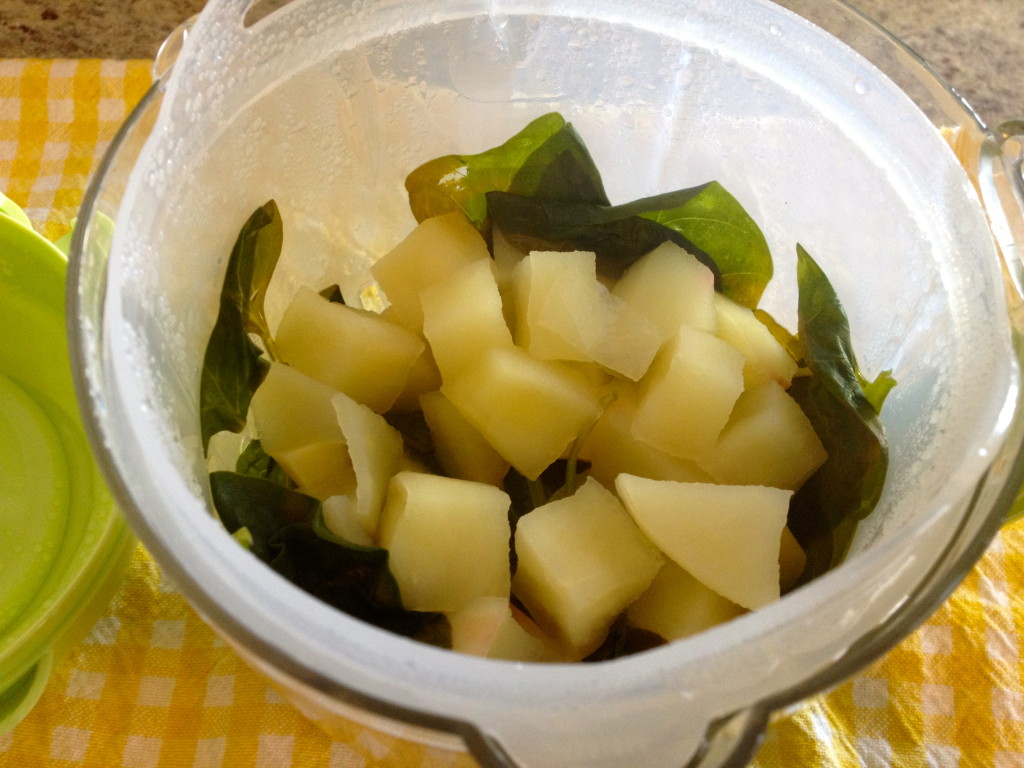 Steam apple, ginger and spinach together.
Remove pieces of ginger.
Purée.
Let cool slightly before serving to baby.
Yields 3 ounces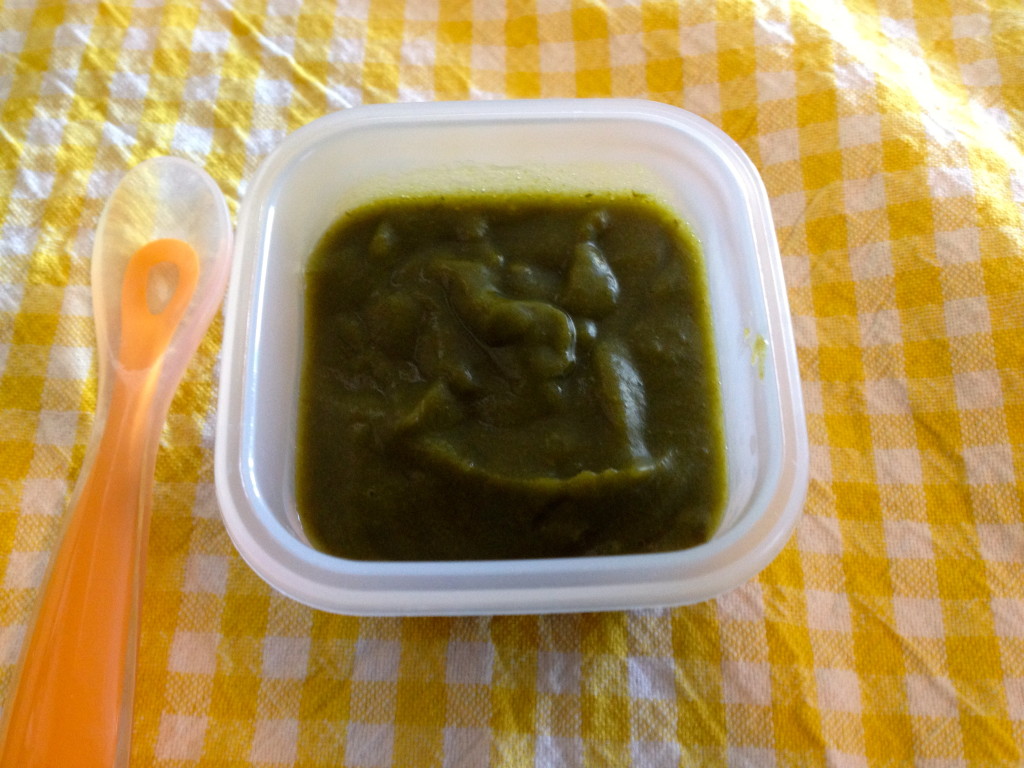 Variations:

-Add a few sprinkles of cinnamon
-Add ½ tablespoon of lemon juice
Interested in using these same ingredients for Foodies ages 12 months to 12 decades? Try these Apple-Spinach Mini Muffins.
Happy Cooking!
Tags: 6-9 months, apples, ginger, gluten free, green foods, leafy greens, Meatless Monday, purée, spinach
« Previous Sweet and Spicy Apple Sticks Dirty Dozen vs. Clean 15 Next »