Print This Post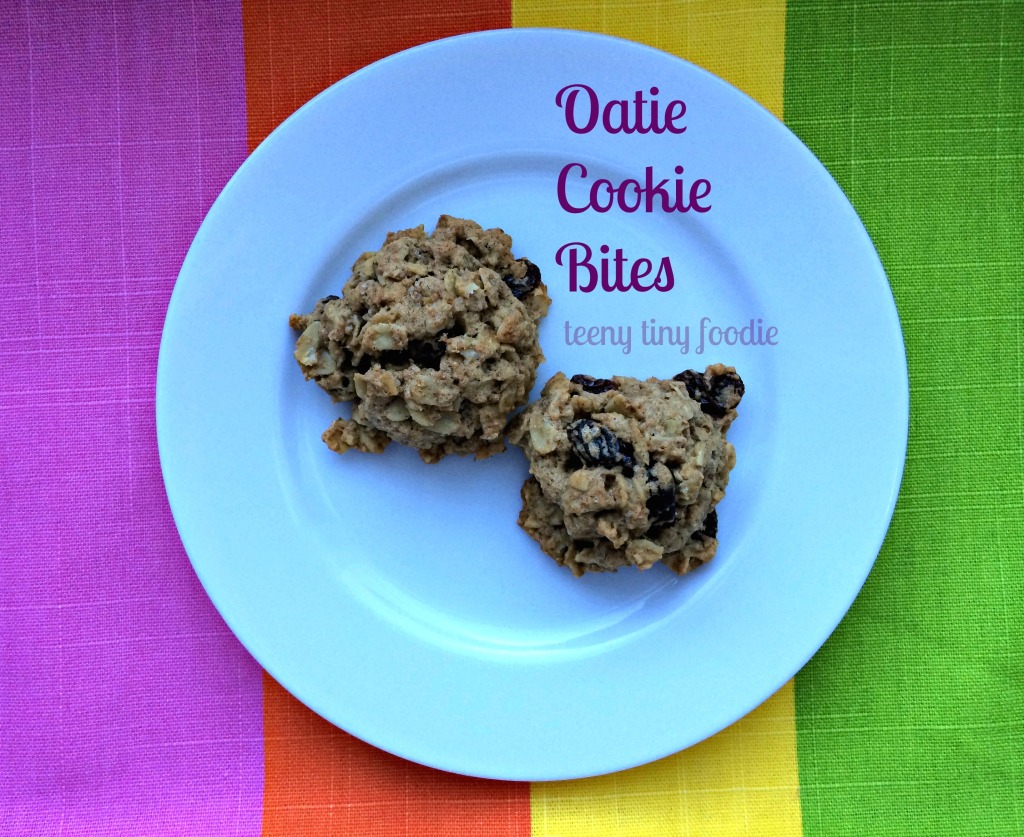 Today I'm sharing my final recipe for Sweet September, which is one last sweet treat that is "smart about sugar". You can check out some of the other recipes I've shared, including brownies, milkshakes, muffins and more by clicking here. For this Monday Meal, I've given the traditional recipe for Oatmeal Cookies a healthy makeover by cutting down the sugar content and upping the fiber and wholegrain goodness. My Oatie Cookie Bites have ½ teaspoon of sugar per "bite" but since no one ever wants to eat only 1 cookie, you can enjoy two of them and still consume only 1 teaspoon of added sugar. Woohoo! These cookie bites don't flatten out like traditional cookies but you can flatten them with the back of a spoon before baking them if you want a more traditional looking cookie. Enjoy!
Oatie Cookie Bites
Yields around 4 dozen cookie bites
Ingredients:
-1½ cups whole wheat flour
-1 teaspoon baking soda
-1 teaspoon cinnamon
-½ teaspoon salt
-1 stick plus 6 tablespoons unsalted butter, softened
-¼ cup firmly packed dark brown sugar
-¼ cup granulated sugar
-2 eggs
-4 teaspoons pure vanilla extract
-3 cups old fashioned oats, uncooked
-1 cup raisins (Try to find a brand that is just raisins without added sugar or preservatives)
Preparation:
Heat the oven to 350°F and line your baking sheet with a Silpat or parchment paper.
In a medium bowl, whisk together the flour, baking soda, cinnamon and salt. Set aside.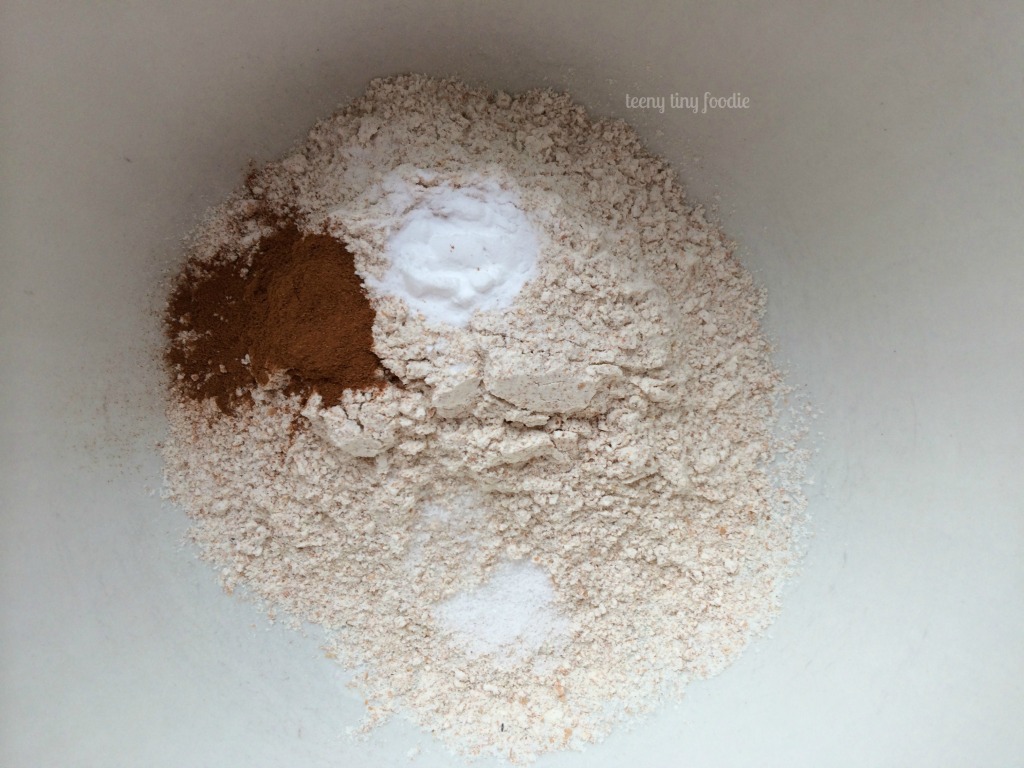 In a large bowl, beat the butter and both sugars on a medium speed until creamy.
Add the eggs and vanilla and beat until combined.
Gradually add in the flour mixture and beat until combined.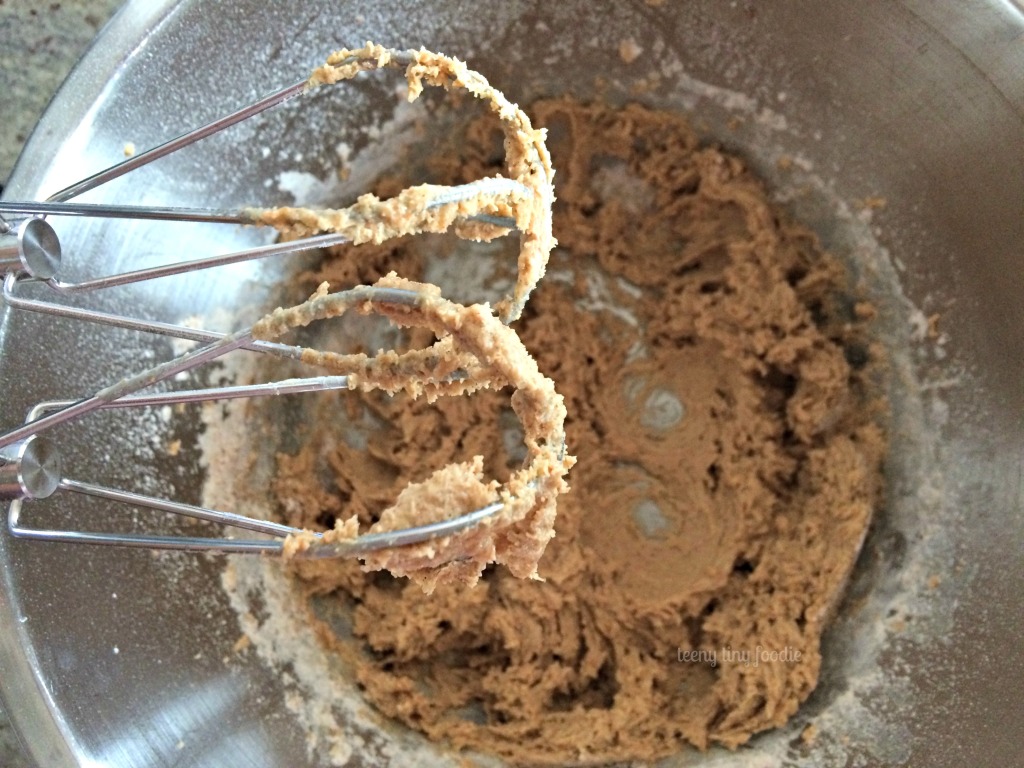 Stir in the oats and raisins.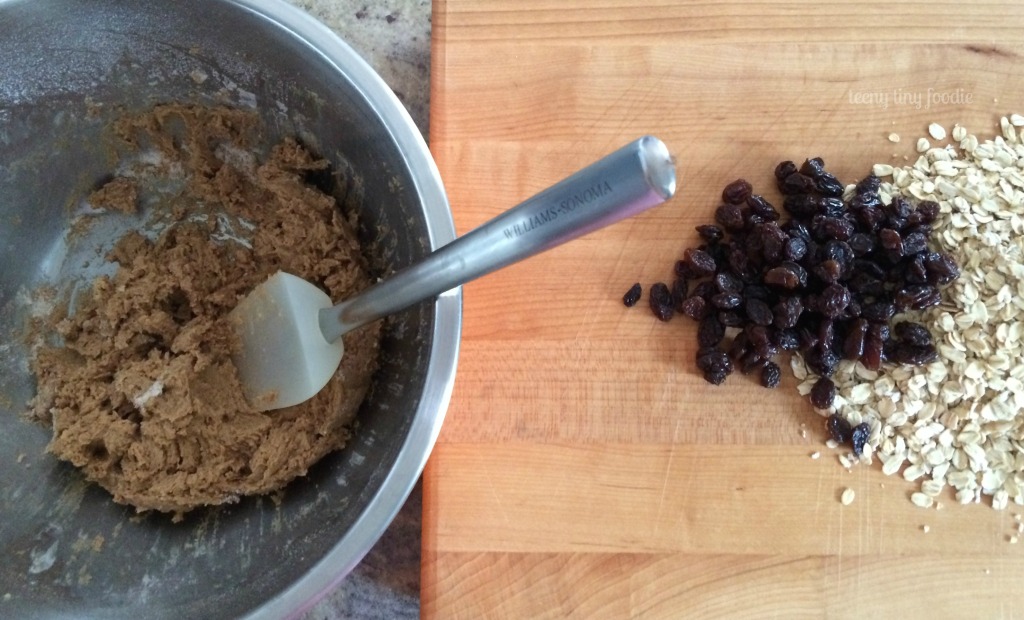 Drop the dough by rounded tablespoons onto the baking sheet and bake for 8-10 minutes or until light brown.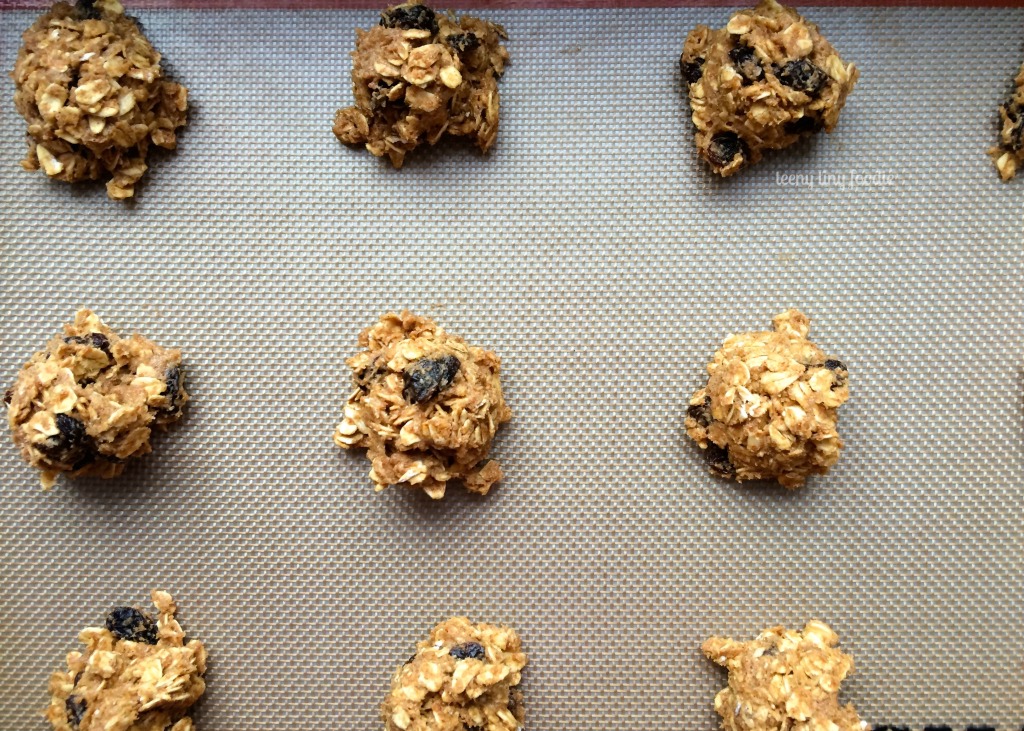 Let the cookies sit for 1 minute on the baking sheet before transferring to a cooling rack.
Allow to cool completely before enjoying.
Hmm, these only have a little bit of sugar? Let's see how that tastes…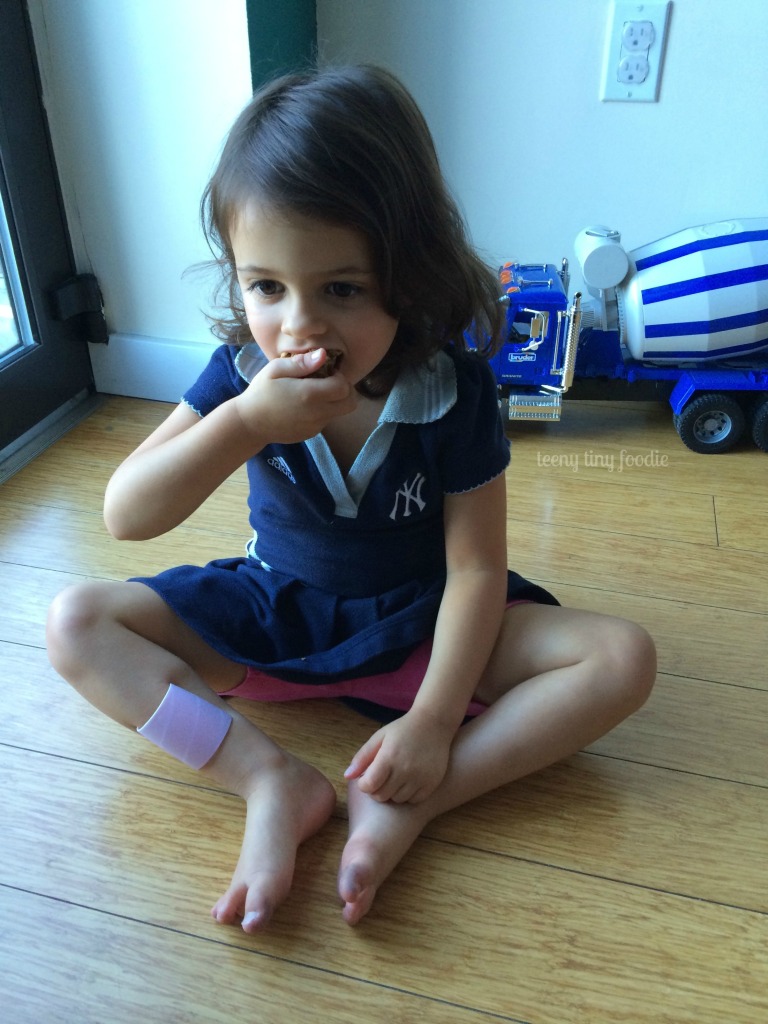 OOH! They're GOOD!!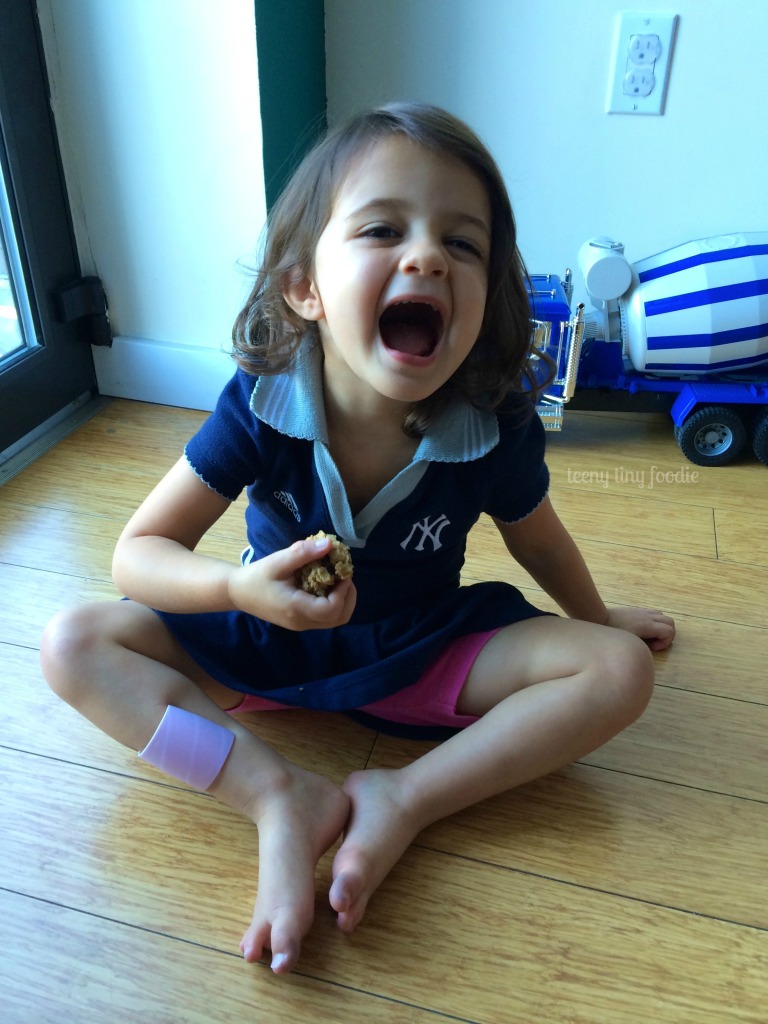 Happy Cooking!
Tags: butter, cinnamon, dark brown sugar, eggs, low sugar, Meatless Monday, oats, raisins, smart about sugar, Valentine's Day, vanilla, whole wheat flour
« Previous Milkshake Madness: {Kids Cook} Monday Meal October #Unprocessed Next »