Print This Post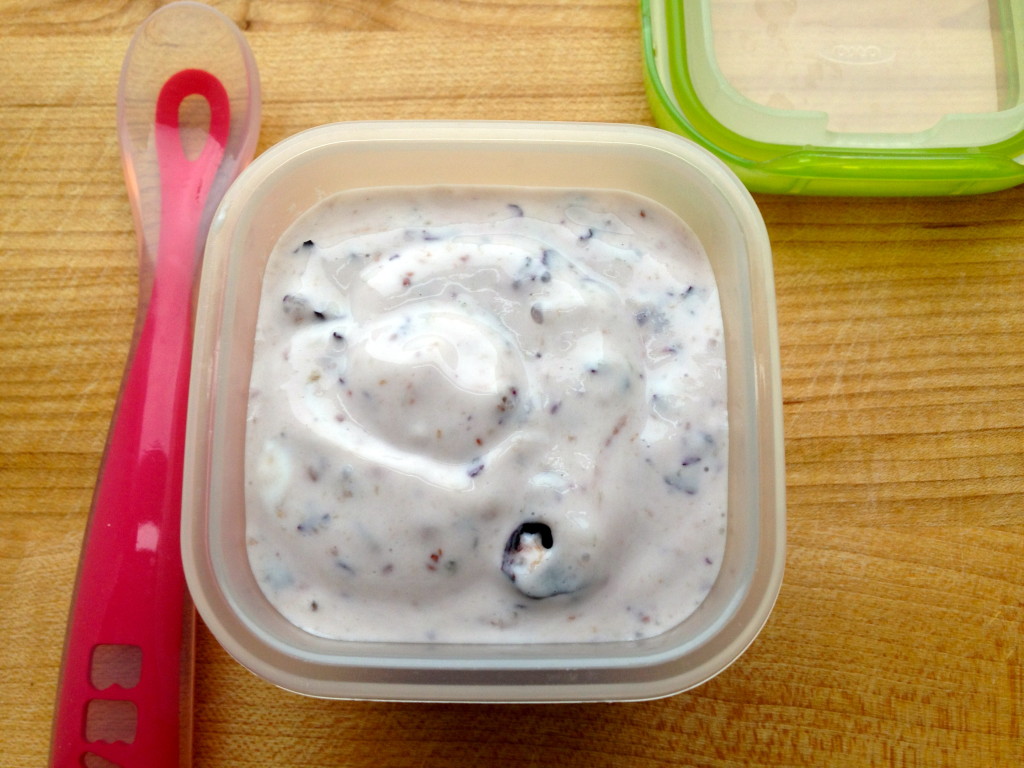 I love fruit flavored yogurts but I don't love that I can't control the amount of sugar and sweeteners added to store-bought varieties. So, the other day  when I finished making a new purée recipe, I decided to use it to make a "homemade" version of a fruit flavored yogurt. Yum!
Simple Blueberry Yogurt
Foodies 6 months and up
Ingredients:
Preparation:
Place all ingredients in a bowl and whisk.
Variations for Foodies 6+ months:
-Mix with oatmeal, couscous or quinoa for texture
Similar recipes for Foodies 6+months: 
Variations for Foodies 9+ months:
-Mix with brown rice, orzo pasta, farro or Israeli couscous for texture
-Enjoy topped with sliced almonds*
-Enjoy as a dip/topping for French toast or pancakes
*For Foodies 9-12 months, chop the sliced almonds further like the example below.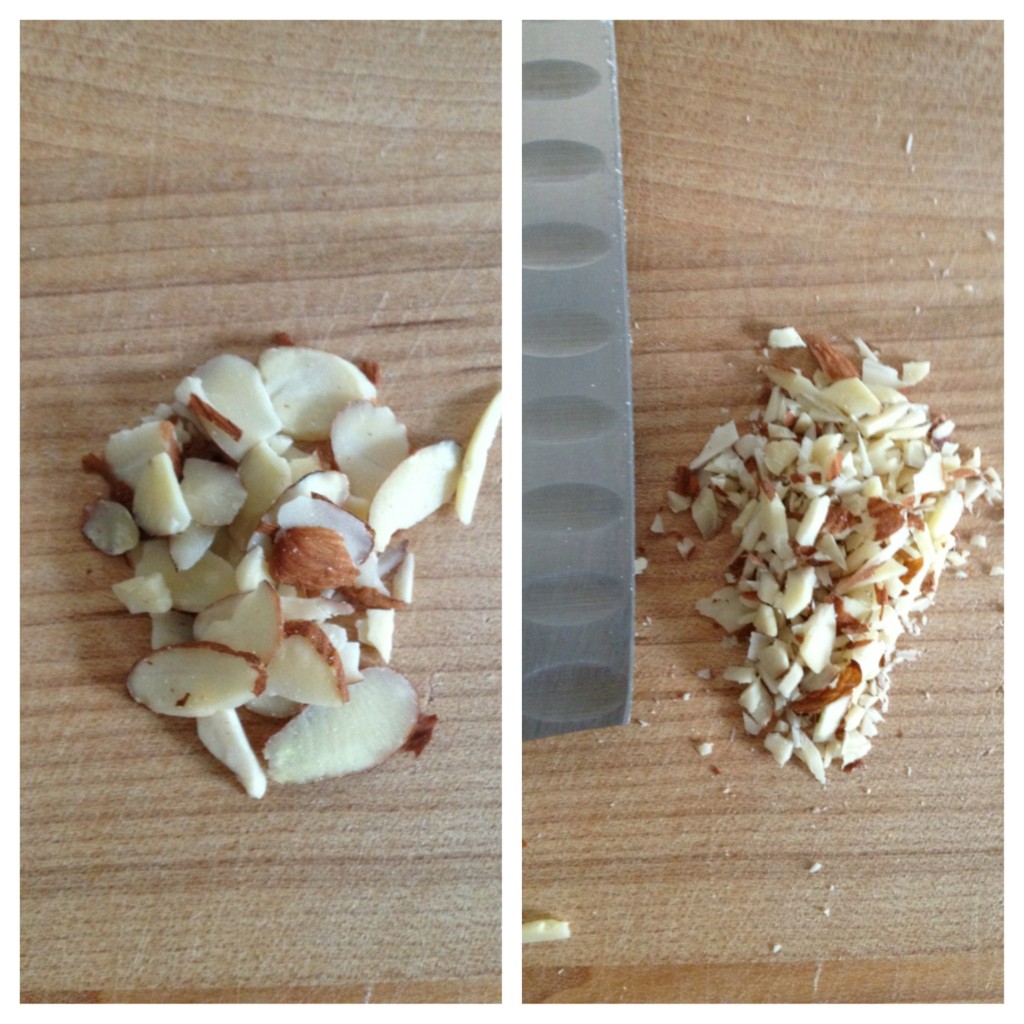 Happy Cooking!
Tags: 6-9 months, 9-12 months, baby and family, blueberries, breakfast, Meatless Monday, Purees For Two, summer, yogurt
« Previous Blueberry Dill Purée teeny tiny gardener for hire Next »