Print This Post
Here's my variation on my original recipe.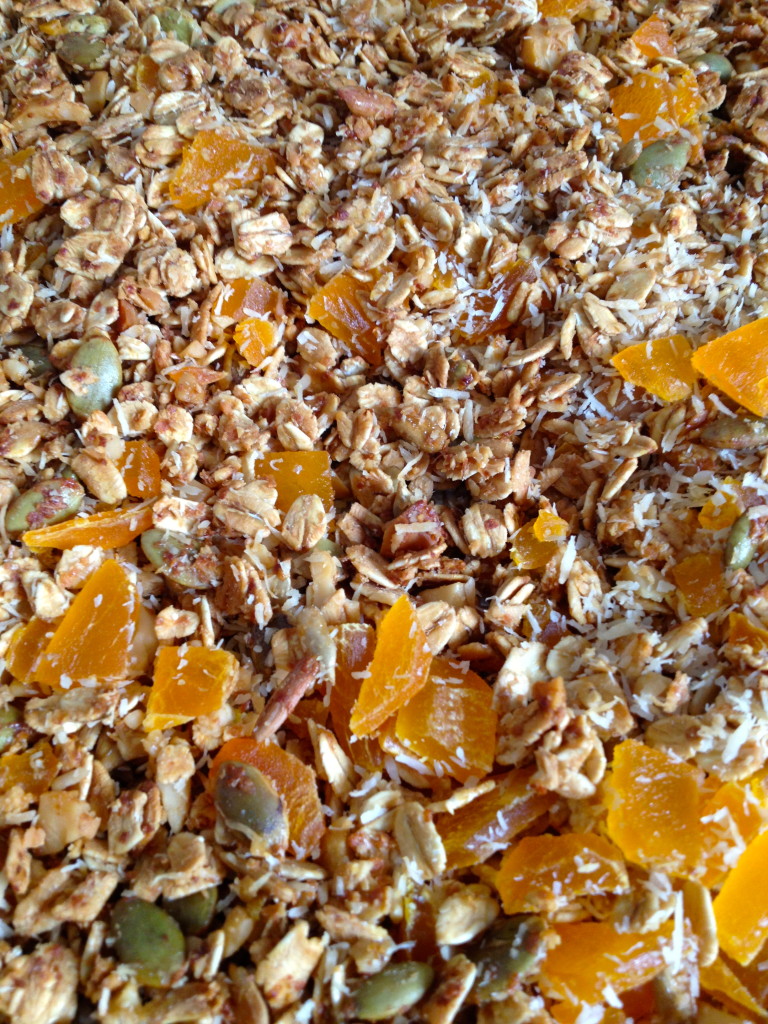 Tropical Granola
-⅓ cup raw pumpkin seeds
-¼ cup raw sunflower seeds
-2⅓ cups old fashioned rolled oats
-3 tablespoons wheat germ
-½ cup roasted, salted macadamia nuts, chopped
-⅔ cup dried mango, chopped
-1½ teaspoons ginger
-¼ teaspoon sea salt
-¾ cup pure honey
-¼ cup organic apple juice, unsweetened
Roast the seeds:
Heat the oven to 350°. On a large baking sheet lined with a Silpat or parchment paper, spread the sunflower seeds and the pumpkin seeds in an even layer. Roast them for 10 minutes then set aside to cool.
Lower the oven temperature to 325°.
Heat the liquids:
In a small saucepan, heat the honey, apple juice and ginger over medium heat. Let simmer for around 3-4 minutes, stirring occasionally with a small whisk.
Prepare the oat mixture:
Meanwhile, in a large bowl, combine the oats, sea salt, wheat germ, chopped nuts and seeds and mix through. Pour the heated liquids over the mixture and stir so it is all combined.
Cook the oat mixture:
Pour the mixture onto a baking sheet lined with a Silpat or lined with parchment paper that has been sprayed with cooking spray. Spread the mixture out into an even layer and bake for 20 minutes.
Add the fruit:
Remove the baking sheet from the oven and stir in the fruit. Bake for an additional 10-15 minutes.
Cool and enjoy.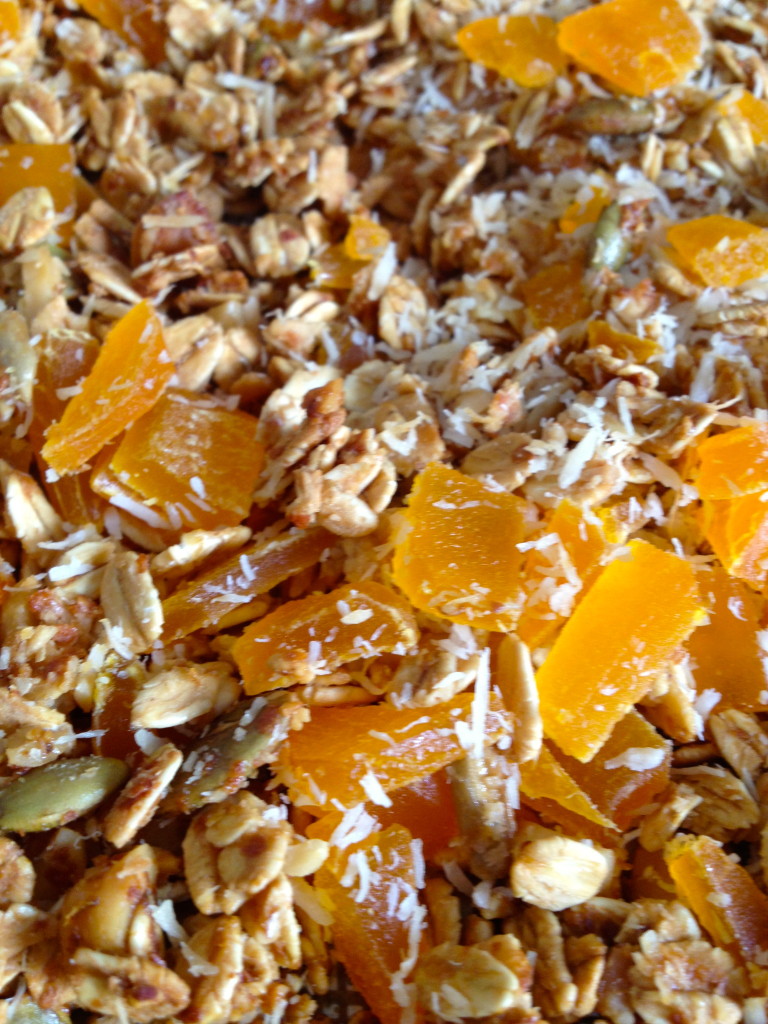 Happy Cooking!
Tags: coconut, mango, nuts, seeds
« Previous Leftover Roasted Squash Festival: Monday Meal Roasted Butternut Squash Pasta Sauce Next »