Print This Post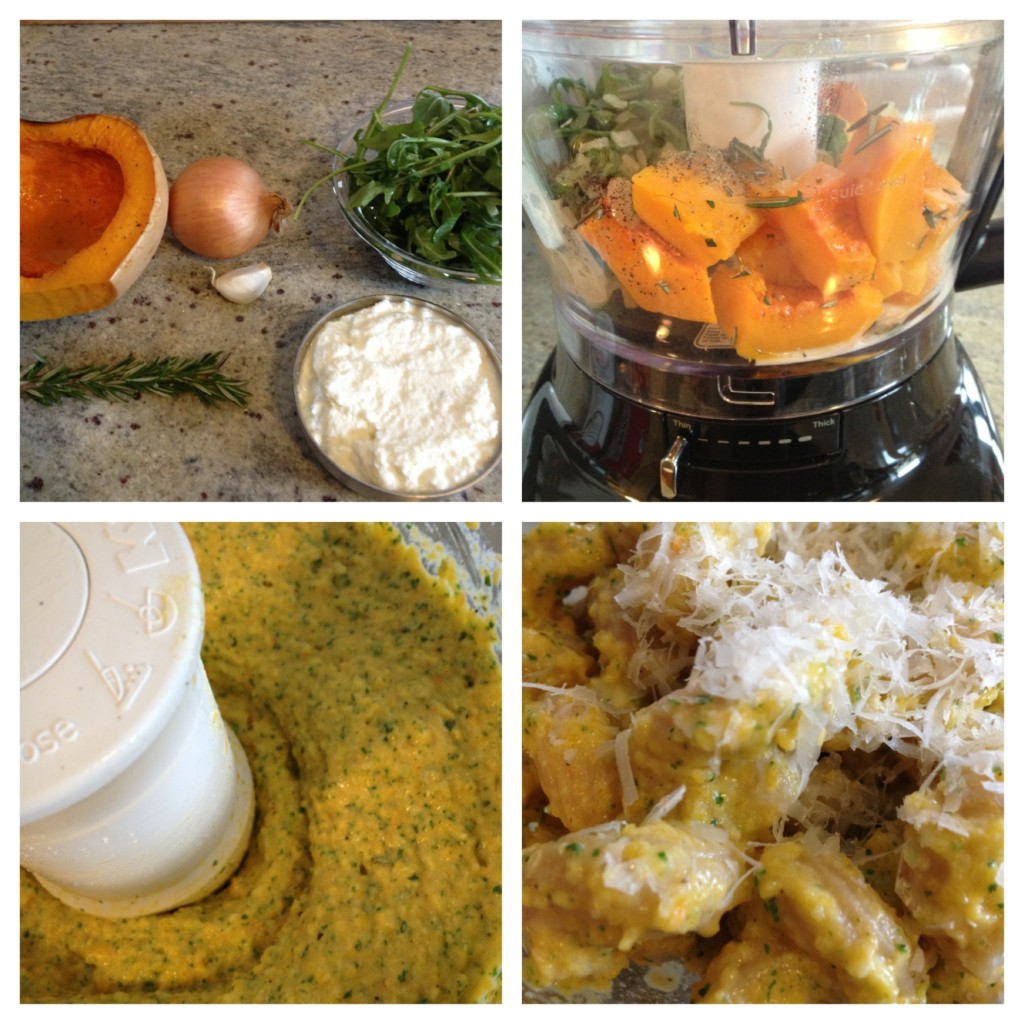 Roasted Butternut Squash Pasta Sauce
-½ roasted squash bulb, peeled and roughly chopped
-1 cup part-skim ricotta cheese
-1 small onion, diced
-1½ cups organic arugula, washed and patted dry
-1 clove garlic, peeled and smashed
-¾ teaspoon rosemary, finely chopped
-1 teaspoon salt, plus a couple pinches to sauté the onion and arugula
-¼ teaspoon pepper, plus another pinch to sauté the arugula
-1 lb small, whole-wheat pasta, cooked and drained (I used this gobetti shape by Bionature)
-½ cup reserved cooking liquid from the pasta
-Olive oil, shaved parmesan or romano cheese and red pepper flakes, to taste
1. Over medium heat, sauté the onions, garlic and red pepper flakes with a pinch of salt for 6 minutes or until the onions are golden. Stir occasionally.
2. Add the arugula, another pinch of salt and a pinch of pepper. Stir and cook for 1 minute. Remove the pan from the heat and set aside.
3. To a large food processor, add the ricotta, squash, onion-arugula mixture, salt and pepper. Process on high for 1 minute or until it is smooth.
4. With the food processor running on high, add the reserved water from the cooked pasta, ¼ cup at a time, until your desired consistency is reached. Taste, and adjust seasonings.
Pour the sauce over the cooked pasta, mix and top with grated parmesan or romano cheese and enjoy.
Happy Cooking!
Click here to read where this recipe originally appeared.
Tags: arugula, butternut squash, leafy greens, onions, rosemary, Thanksgiving
« Previous Tropical Granola Brooklyn Babyfest Next »