Print This Post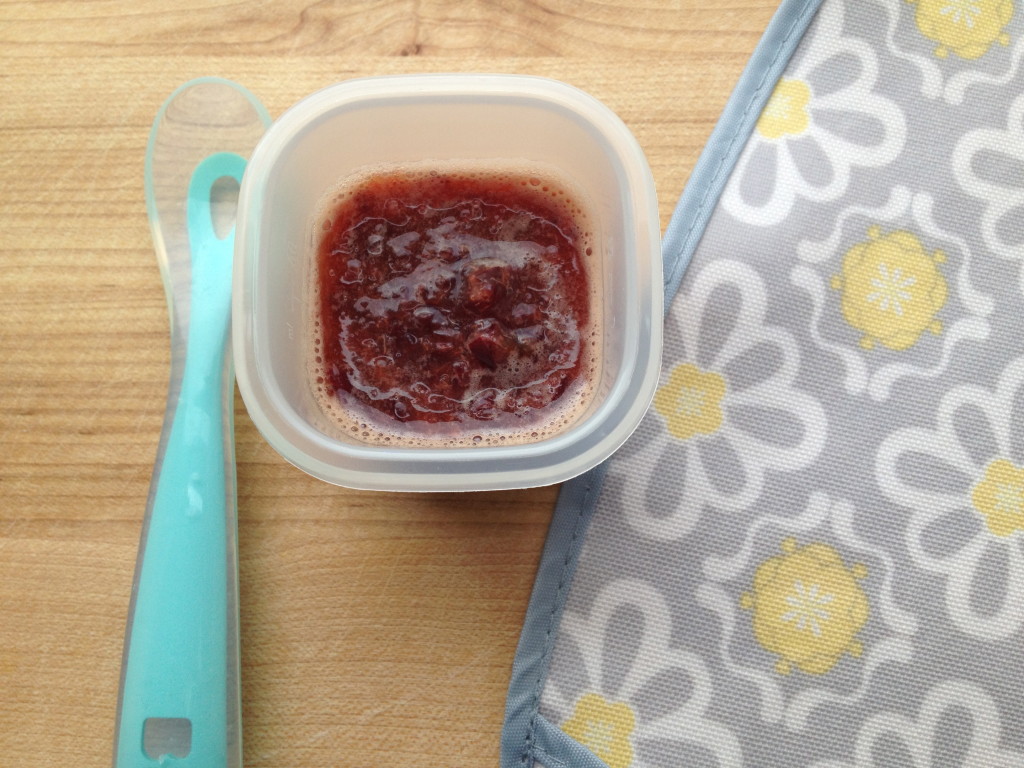 This Cherry Rosemary Purée is, hands down, my most favorite of all the purées I've made. The combination of the cherry and the rosemary is so unexpectedly delicious that I've been cooking up a storm over here in the teeny tiny foodie kitchen trying to make other delicacies with this flavor combination. I'm close to being able to share those recipes so stay tuned!
Cherry Rosemary Purée
6-9 months
9-12 months
Ingredients:
-1 cup cherries, pitted
-3-5 leaves rosemary, finely chopped
Preparation:
Place cherries and rosemary in a blender or food processor.
Purée.
Yields approximately 3 ounces
Variations for Foodies 6+ months:
-Mix with oatmeal, couscous or quinoa for texture
-Mix with yogurt or ricotta cheese for protein.
Variations for Foodies 9+ months:
-Mix with brown rice, orzo pasta, farro or Israeli couscous for texture.
-Mix with yogurt, cottage cheese or ricotta cheese for protein.
Happy Cooking!
Tags: 6-9 months, 9-12 months, cherries, gluten free, Meatless Monday, purée, rosemary, summer
« Previous Simple Cherry Purée Cherry Rosemary Collards Mini Muffins: Monday Meal Next »