Print This Post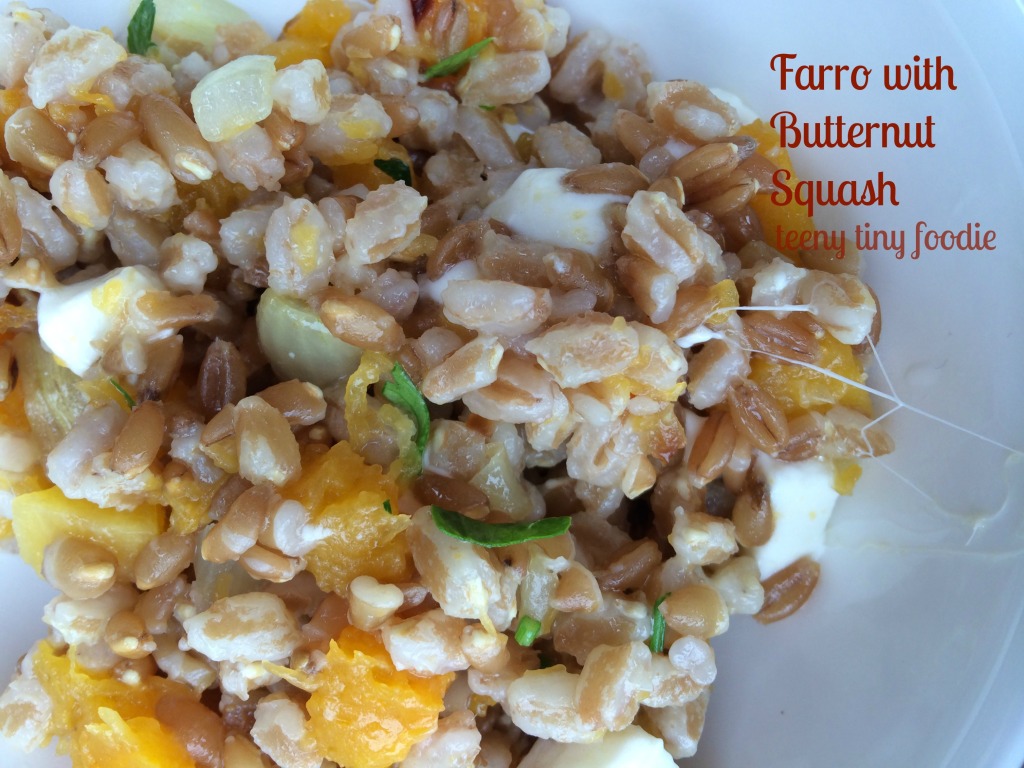 Here's a last minute idea for an easy vegetarian dish to make for your Thanksgiving table. This dish has delicious flavors, beautiful colors and lots of healthy goodness. You can make it a vegan dish by swapping the mozzarella cheese for cannellini beans or chickpeas. Enjoy!
Farro with Butternut Squash
Yields 4 servings
Ingredients: 
-1 cup uncooked farro
-2½ cups salted water
-2 cloves fresh garlic, smashed and peeled
-2 teaspoons olive oil
-½ large yellow or white onion, diced
-8 ounces roasted butternut squash, chopped into ½ inch cubes
-4 ounces fresh mozzarella, chopped into small chunks around ¼ inch in size
-1-2 sprigs rosemary, finely chopped
-A small handful of parsley, finely chopped
-3 tablespoons sea salt, poured into a small bowl
-Black pepper, to taste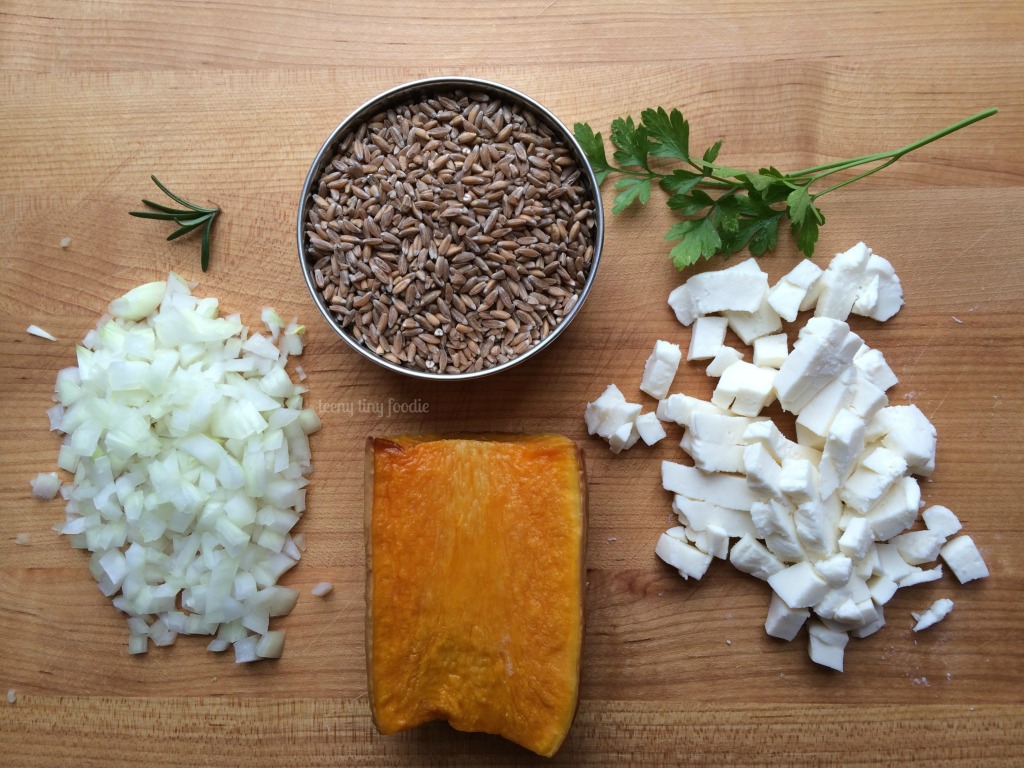 Preparation:
Cook the farro:
In a medium-sized saucepan with a lid, combine the water and farro and add 3 pinches of salt. Bring the water to a boil, stir once, cover and lower the heat to a simmer. Cook until the farro is tender, around 30 minutes. Once the farro cooks, scoop it onto a large baking sheet and spread it out so it doesn't continue to cook. Set the farro aside.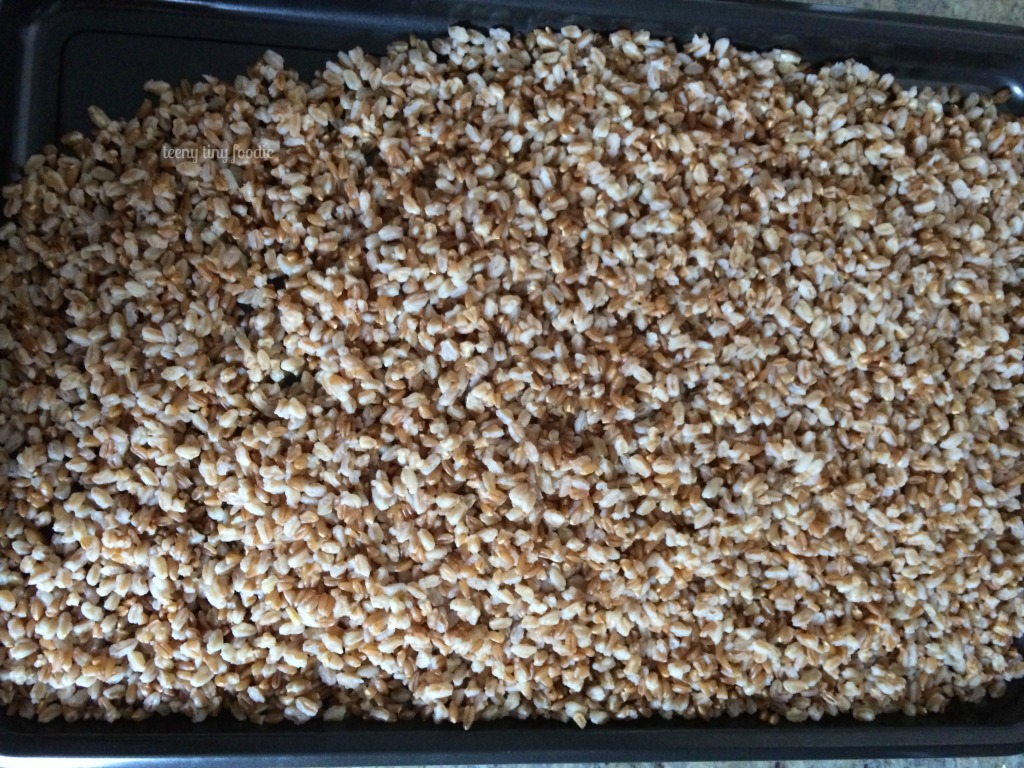 While the farro cooks:
Heat a large sauté pan over medium heat, add the olive oil and garlic cloves. After around 20 seconds, add the onion and 2 pinches of salt. Sauté until lightly browned, around 7 minutes, stirring occasionally.
Add the squash and farro:
Stir in the butternut squash, a pinch of salt and let it heat through for a few minutes. Stir in the farro, herbs and salt and pepper to taste. Mix well until all combined.
Put it all together:
Turn off the heat and stir in the mozzarella cheese (or beans). Taste, adjust spices as desired and enjoy.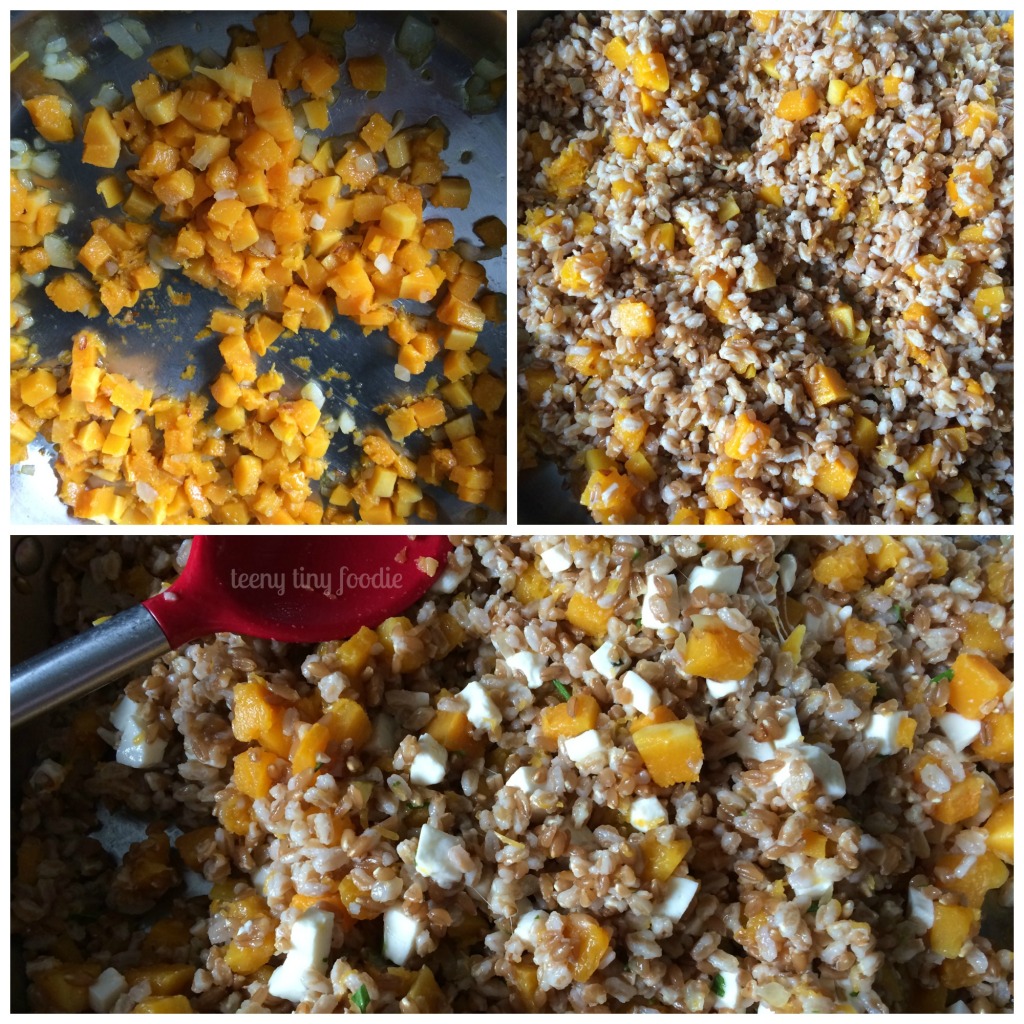 Happy Cooking!
Tags: butternut squash, farro, onion, parsley, rosemary, Thanksgiving, vegetarian
« Previous Cinnamon Squash Pie: {Kids Cook} Monday Meal What Do Vegetarians Eat on Thanksgiving? Next »