Print This Post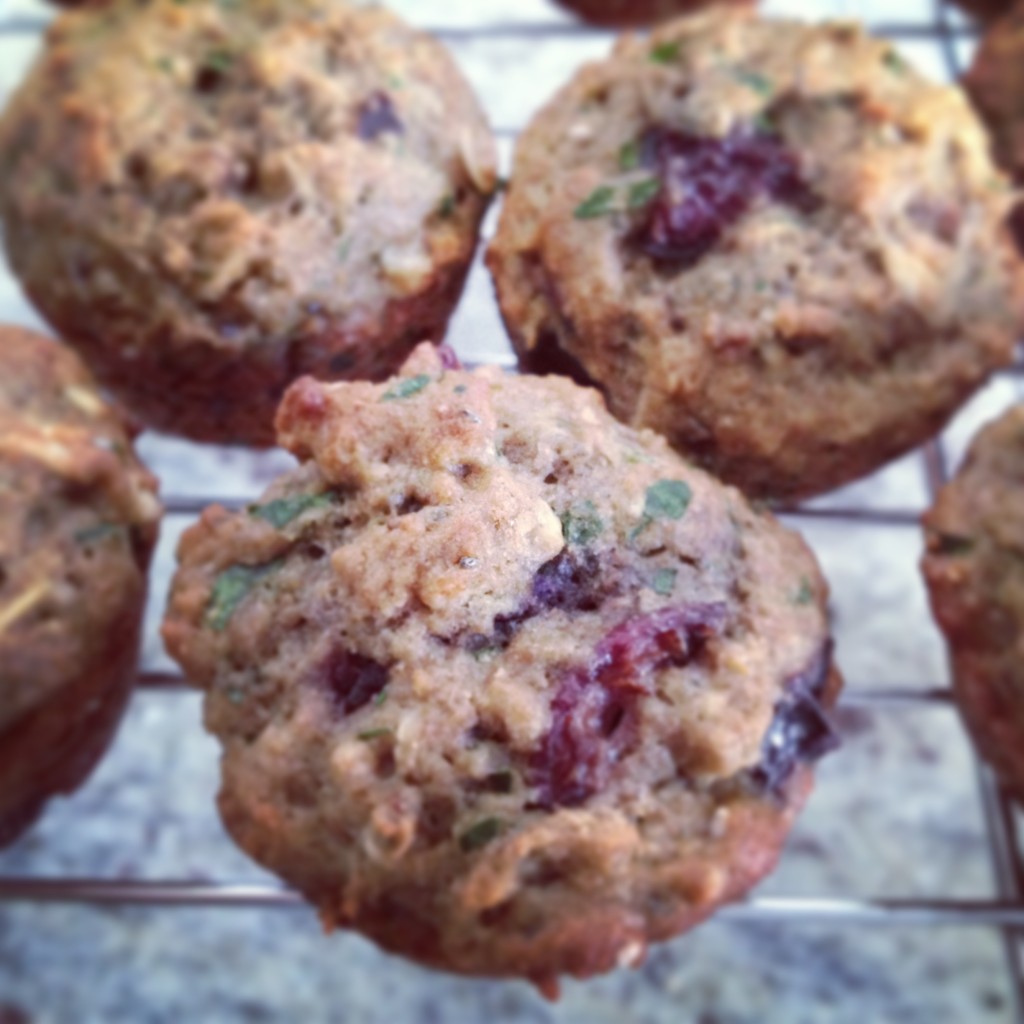 When cherries started showing up at the farmers market this summer, I knew I needed to make a fancy cherry purée. I came home with the cherries and I gathered every different kind of fresh herb I had. Then I proceeded to taste the combination of cherry plus each individual herb so I could decide which one made the tastiest pairing. Rosemary was the clear winner, and Cherry Rosemary Purée was created. But, I couldn't stop there. I needed to make something else with this new combination of fruit and herb. So, I've been literally cooking up a storm the past few weeks trying to create a muffin recipe and a dessert recipe using rosemary and cherries. The dessert recipe isn't yet ready to be shared, but after weeks of baking and tweaking, here is my recipe for Cherry Rosemary Collards Mini Muffins. It's a sweet and savory treat my family loves and I hope you and your family will love it, too.
Enjoy!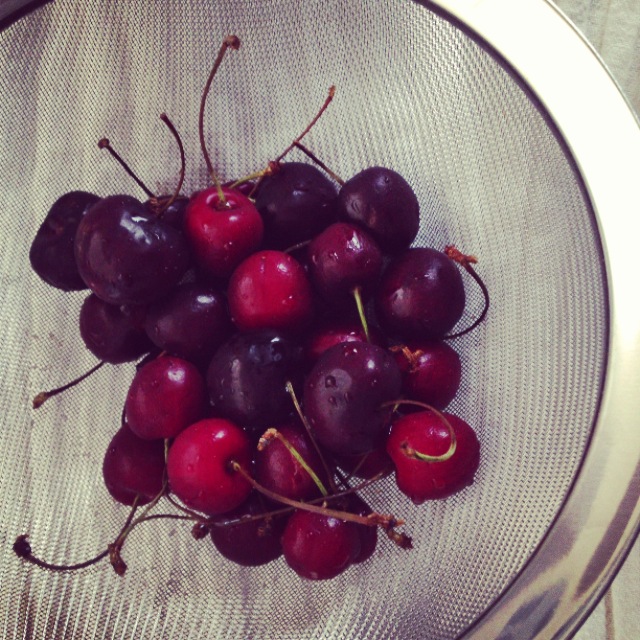 Cherry Rosemary Collards Mini Muffins
Yields around 30 mini muffins or 14 regular-sized muffins
Ingredients:
Dry Ingredients:
-1¼ cup wheat flour
-½ teaspoon baking soda
-½ teaspoon salt
-2 teaspoons baking powder
-2 teaspoons chia seeds
-2 tablespoons wheat germ
-⅓ cup dark brown sugar
-½ cup plus 2 tablespoons oats
-Leaves from a 2-inch piece of rosemary, finely chopped
Wet Ingredients:
-1 large egg, whisked
-1 ounce cherry purée
-¾ cup Greek yogurt
-1½ teaspoons vanilla
-⅓ cup vegetable oil
-1 ounce collard greens, finely chopped
-¾ cup cherries, pitted and chopped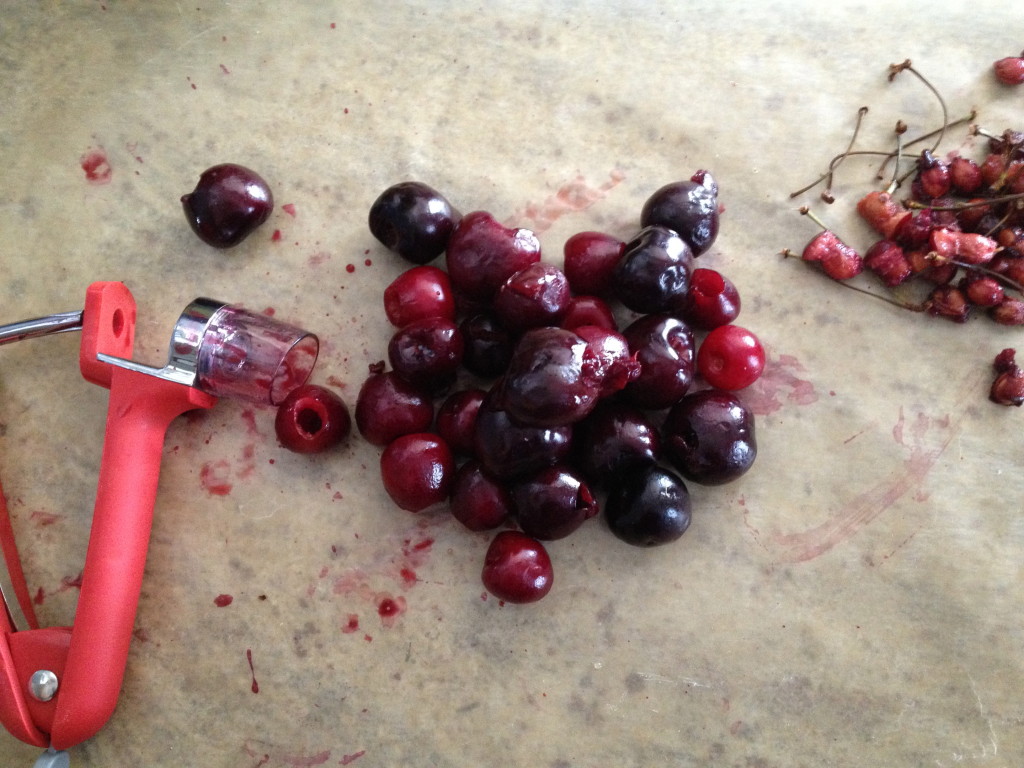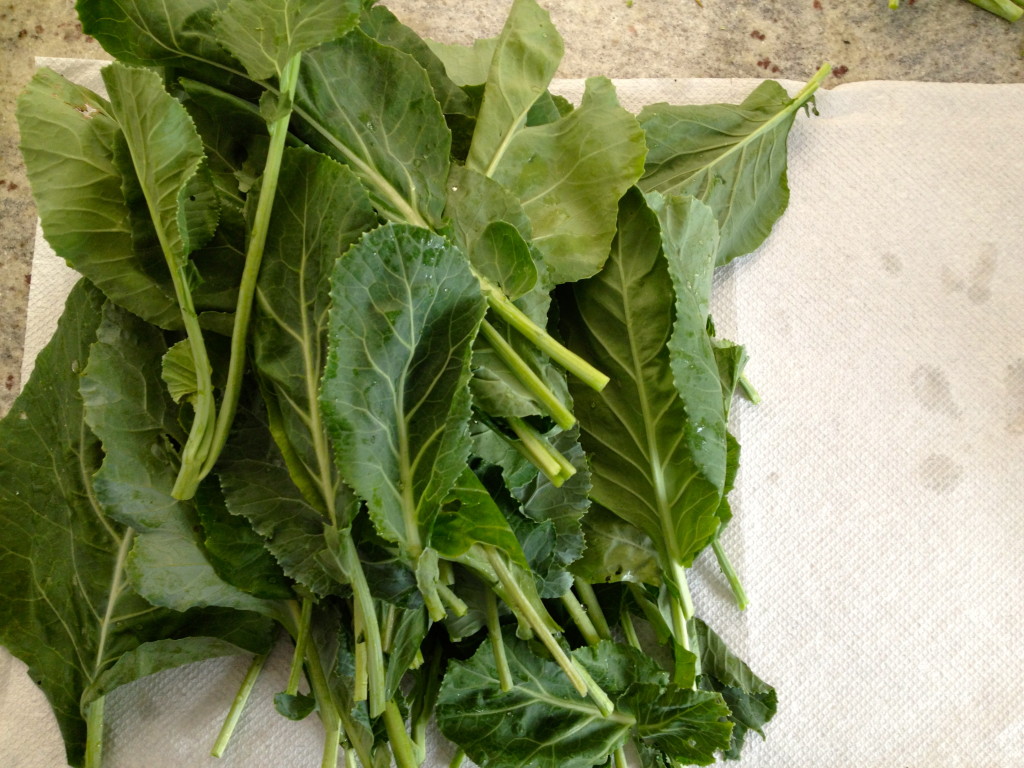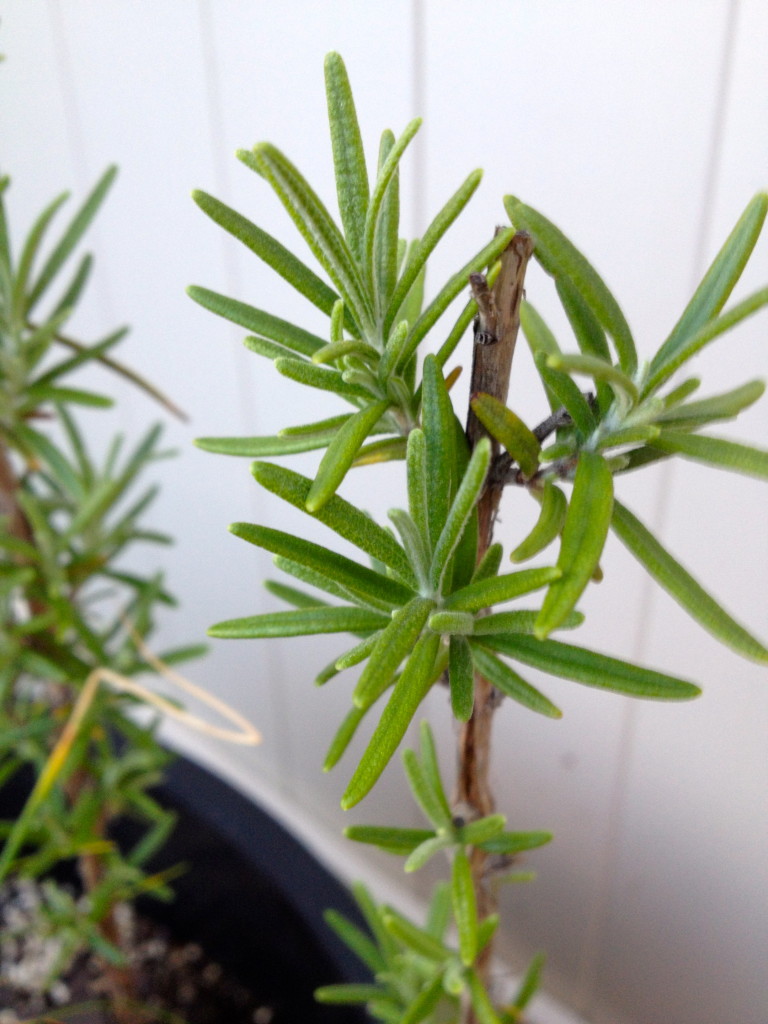 Preparation:
Heat the oven to 375° and grease a muffin tin or use muffin liners*.
Sift the first 4 dry ingredients into a medium bowl. Mix in the other dry ingredients and set aside.
Whisk the first 5 wet ingredients in a large bowl. Add in the rest of the wet ingredients and mix well.
Mix the dry ingredients into the wet ingredients.
Fill the muffin tins around ¾ of the way full. I use a melon baller (which scoops around 1 tablespoon and a half) for the mini muffins and an ice cream scoop (which scoops about ¼ cup) for regular muffins.
Bake for 17 minutes or until a toothpick comes out clean. Leave the muffins in the tin for around 1 minute and then remove them to a cooling rack to cool.
*With the overflow of batter, I either make a little "bread" by baking it in a small, greased baking dish or I double up on muffin liners and put those into a baking dish.
Eliana has a pretty tough job in the teeny tiny foodie kitchen as "Chief Recipe Tester." She has definitely loved her job these last few weeks while recipe after recipe after recipe was tried and tweaked to get these muffins just right.  Before they even come out of the oven she starts yelling, "HAVE SOME!!!!" like it's her job to taste them. Thought I guess it actually is. 😉
Happy Cooking!
Tags: baby and family, cherries, collard greens, leafy greens, Meatless Monday, muffins, Purees For Two, rosemary, summer, Valentine's Day
« Previous Cherry Rosemary Purée Collard Greens Chips Next »