Print This Post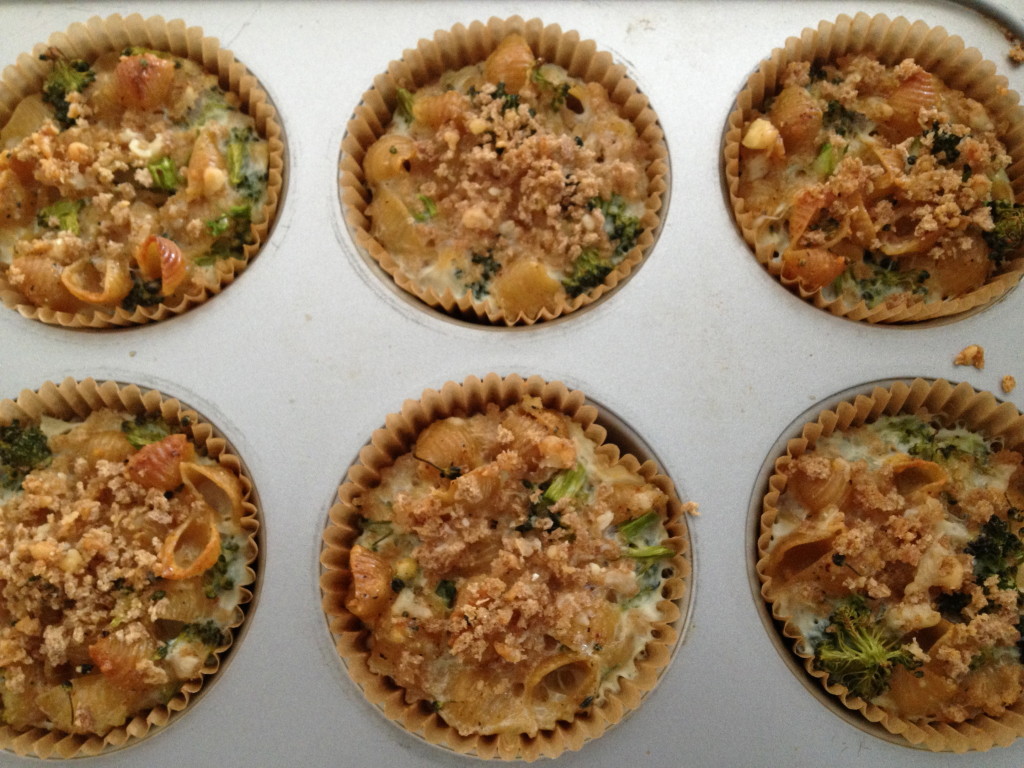 Mini Mac-n-Cheese
Adapted from "Mini-Meals: Break Out the Muffin Pan for Perfectly Portioned Rifts on Family Favorites." Parenting Magazine April 2013: 64. Print
-A generous ½ cup cheddar cheese, shredded, 1 additional tablespoon set aside
-1 tablespoon wheat panko breadcrumbs
-1⅓ cups chopped broccoli florets, around 1 head of broccoli
-1¼ cups milk (I used equal parts whole milk and 1%)
-1 large egg, whisked
-⅛ teaspoon pepper
-⅛ teaspoon chili powder
-1 teaspoon salt
-½ teaspoon garlic powder
-1¾ cups dry, small whole-wheat pasta (I used miniature shells)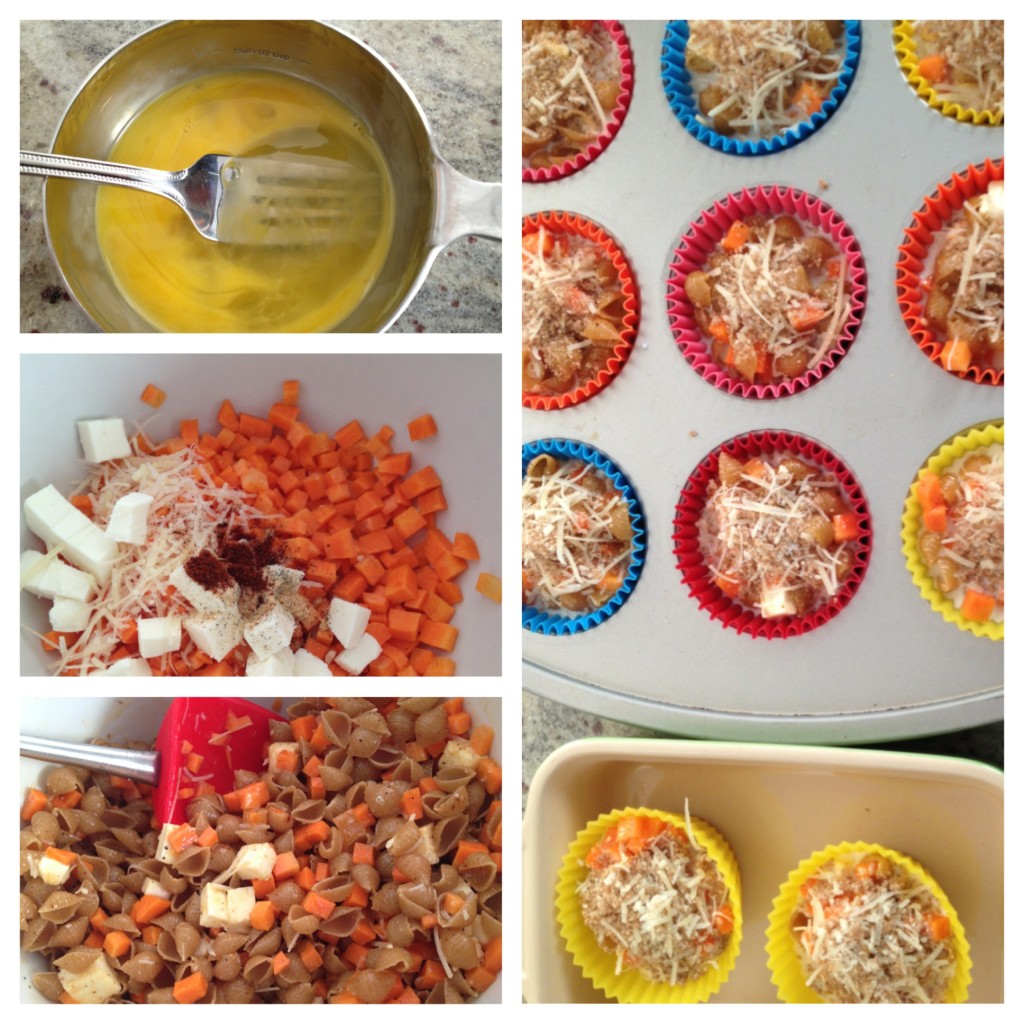 Heat oven to 350°
1. Mix all the spices together in a small bowl. In a large bowl, mix the pasta, egg, cheese (except for reserved tablespoon), spice mixture and broccoli.
2. Fill muffin cups ¾ full with the mixture and pour the milk evenly over muffin cups.
3. Mix the reserved cheese and breadcrumbs together and sprinkle them evenly over the muffin cups.
4. Bake for 25 minutes.
Yields 12 muffins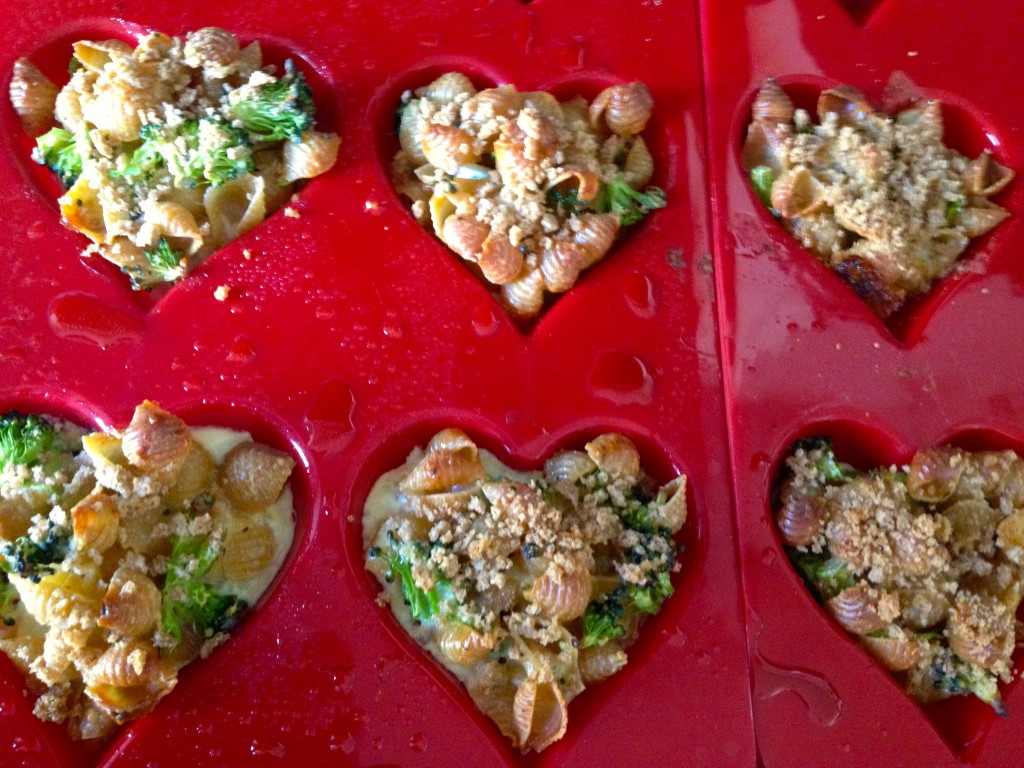 Variations:
-Swap out the broccoli and cheddar for other combinations you prefer. When I first made this, I used 1 cup of finely chopped carrots and a combination of fresh mozzarella and parmesan cheeses.
Happy Cooking!
« Previous Warm Vegetable & Quinoa Salad: Monday Meal Apple-Spinach Mini Muffins #eggcited Next »